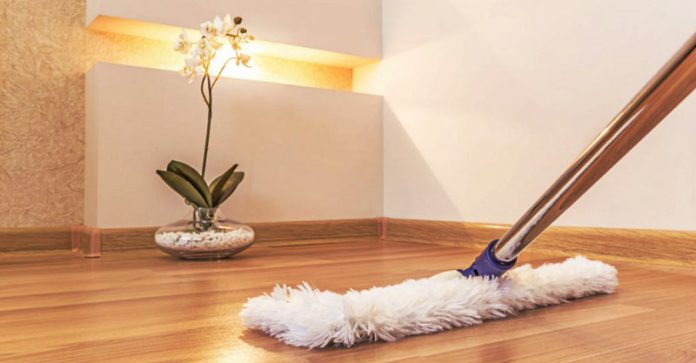 Floors are an expensive part of any house or building, and it's important that keep them looking great. Not only do they improve the quality of your living space; they also keep the atmosphere of your home positive. In this article, we'll talk about the best ways to keep your floor clean and well-maintained. Check them out!
Know Your Floor
To know how to keep your floors in tiptop condition, you should recognize the type of flooring you have. Using the wrong chemicals or cleaning practices can ruin or cause irreparable damage to your floor.
Hardwood floors require cleaning and care practices that are different from those that vinyl or ceramic tile floors need. It's best if you know a vendor — such as Zelta.ca — that can tell you what type of cleaning your floor requires.
Use Less Chemical
Homeowners sometimes mistakenly believe that using more chemicals on the floor will lead to better results. However, this is simply not true.
Rather, it's better to use fewer products and chemicals when cleaning. Such products are made to grab dirt, and excess harsh chemicals can damage your floor. With this in mind, sweep laminate, wood, sheet vinyl, and luxury vinyl regularly.
Clean Frequently
Apart from regularity, frequency is also a priority. Frequent cleaning prevents your floor from accumulating dirt and substances that can damage it in the longer run. It also allows you to find repairable damages at their early stages; that way, you can solve the problem before it gets worse.
Moreover, frequent cleaning is especially important during the wet season. Water, mud, and salt will find their way into your house and floor during such seasons. As a result, you should be more careful and diligent in cleaning your floor.
Take Precautions when Moving Objects
Moving heavy objects without care can damage any type of floor. Using a dolly with wide-base tires when moving furniture or other heavy objects can prevent that.
To further protect the floor, it's better to place a sheet of thin plywood or similar hardboard when moving objects. And lift, don't slide — doing this on an unprotected floor can cause damage. If the object is too heavy to lift by yourself, it's more practical to ask for someone else's help.
Use Floor Protectors
If you have heavy furniture at home, you can protect your floor by using wide-bearing, non-staining floor protectors to support the piece of furniture. Heavier items require a wider floor protector, and they should be made of non-pigmented hard plastic. If you use metal protectors, ensure that they're rust-proof.
Look Out for Early Warning Signs of Damage
Knowing how to clean floors isn't enough. You should also be familiar with both obvious and subtle signs of floor damage. Remember that your whole house can affect the health of your floor.
For instance, temperature changes and humidity can affect your floor drastically. If there isn't enough moisture on, around, below a hardwood floor, it cups. If you notice this happening, identify and get rid of the source of moisture, such as standing water.
Extremely dry conditions also cause gapping, cracking, and splitting. A humidifier can help in this instance. Moisture in the air helps the hardwood floor settle back and be in good condition again.
Recoat Early On (for Hardwood Floors)
When you notice that your floor is starting to wear down, don't hesitate to recoat. Recoating is the process of applying a layer of coat to the top of the floor to give it life and luster. It doesn't include sanding since you're applying the coat on top of an existing finish.
Recoating can drastically prolong the life of your floor by many years as long as you apply it each time it's necessary. Various floor finishes exist in the market, and choosing the right one boils down to the needs and specifications of your hardwood floor. You can take care of normal wear and tear through them.
Use Proper Matting
Proper matting can help you pick up a significant amount of dirt and debris as people access your house. Clean entry mats as they get saturated with dirt. Increase the frequency of cleaning during winter months and rainy or wet weather.