Roohome.com – Do you ever think to decor your bathroom with modern bathroom design that showing the outside view? Perhaps people rarely think about it, because you must have the creative idea to make it more beautiful. But do not worry, you also can make your bathroom design like that. How is the way? If you want to know just seeing the following design down below. Surely these design looks so very beautiful, you will know how to make your design same like this. Let's check right now!
White Modern Bathroom Design With Perfect Bathtubs Decor
The first, the designer apply the white modern bathroom design with perfect bathtubs decor in it. This also the best important thing that you should know! Why? Because you might set the position of your bathroom decor into the outside view, so you can enjoy the beauty of outside view in your room. For make it more perfect, the designer choosing a unique bathtubs shape to make it more fitted. Arrange your design, then make it into an extraordinary design.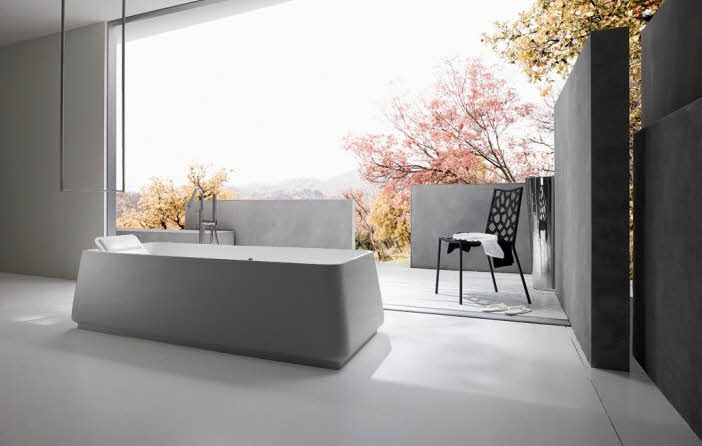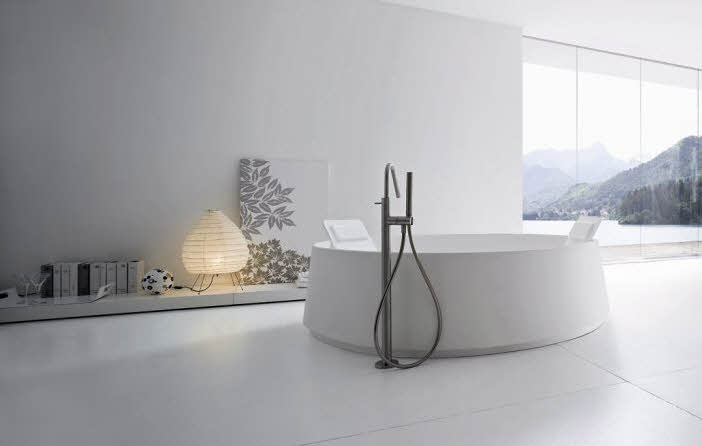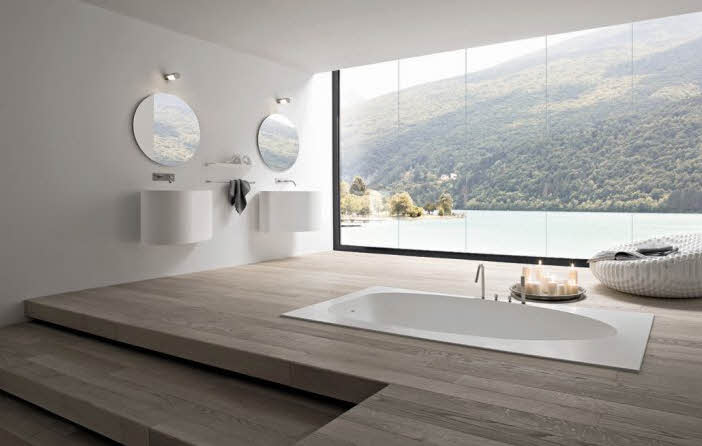 Shower Room Decor Brings Luxurious Impression For Modern Bathroom Design
Next, if you did not like to use bathtubs, it also possible to change it with a shower room design. You may set it with perfect decor to make your modern bathroom design become a luxurious design. Painting by white color decor also brings a relaxing feel that you can enjoy it while you taking a bath. If you want, you may put some decoration ornaments to complete your this design. Moreover, you could design it with wall texture decor to make your decorating bathroom with modern design looks better.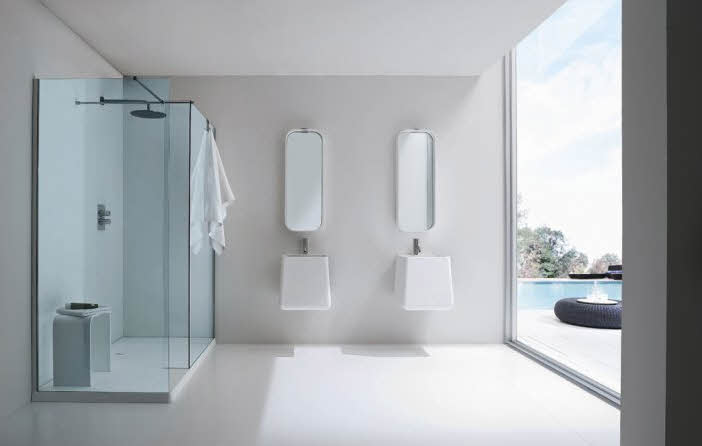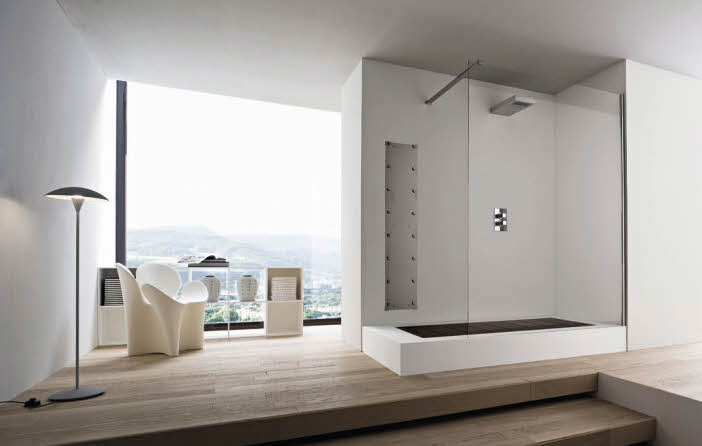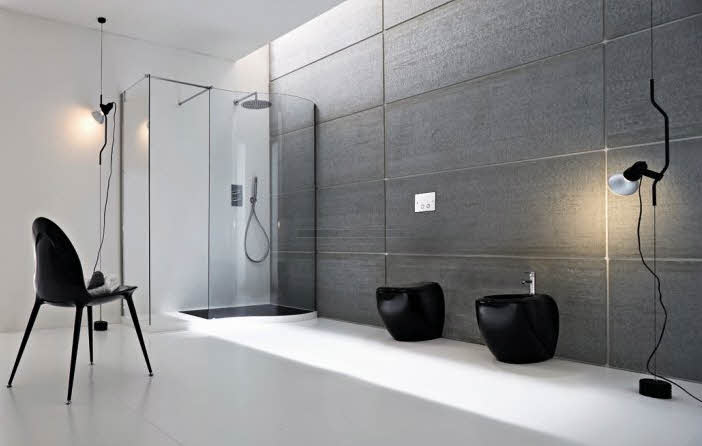 Decorating Modern Bathroom Design Also Suitable With Wooden Decor
Decorating modern bathroom design also suitable if you can use wooden decor and white color as the combination in this design. This wooden decor will give a modern impression which describes this design. You may arrange the wooden for the backsplash of your shower room. It also important to set it into view outside. When you see this, you will comfortable and you can not wait so long to feel the sensation of relaxed while bathing. This decorating bathroom with modern design also you may combine with another concept decor based on your dreams.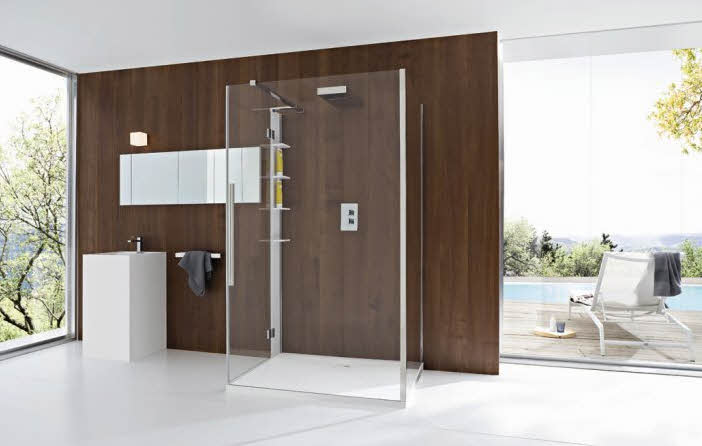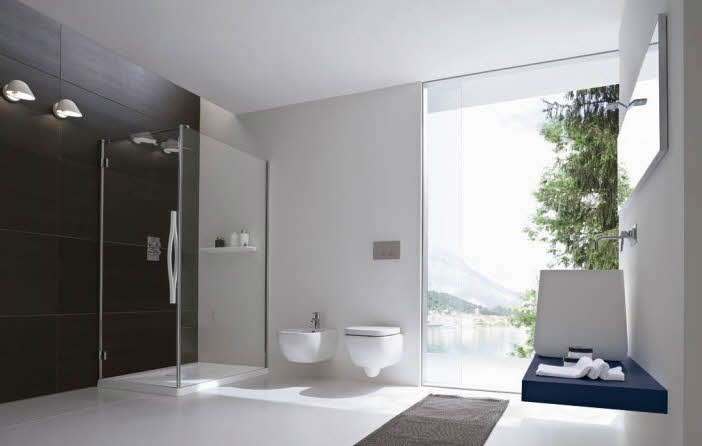 Immediately take the advantage of your opportunity to make your bathroom into a modern bathroom design like this. Make a nice decoration with white color decor that will show the beauty of this room. Let's make the good decorating bathroom with modern design in your home become more awesome. Good luck guys!