Roohome.com – Grab this inspiring small apartment design ideas by a brilliant interior designer below. The designer creates an ordinary small apartment becomes incredible and modern by applying a dynamic interior and amazing tips only. The designer wants to facilitate you in decorating your own apartment by following some amazing tips in this design. The tips will inspire you to make a stylish appearance of your apartment. A perfect arrangement is another weapon from the designer, therefore the design looks smart and fabulous. Do you want to see? This is your time. Here you go!
Small Apartment Design Ideas with A Perfect Arrangement by Silvia Reguera Interiorismo
Silvia Reguera Interiorismo shows you one of her design ideas in creating a small apartment. The design is created with a perfect arrangement. The designer knows how to apply the gradation of white and gray shades with the arrangement in a small apartment. White and gray are the best color choice by the designer because of the colors can  produce a bright apartment appearance. First of all, take a look the living room which is decorated with a smart and minimalist interior in it. A natural sunlight can be spotted by you as well because of the designer utilizes some big windows in this small apartment. There are some helpful tips for a small living room like this design below. First, you do not need placing any shelves in the corner or against the wall. Second, you can fill you living room with modern ornaments. Across the living room, there is a simple and clean dining table.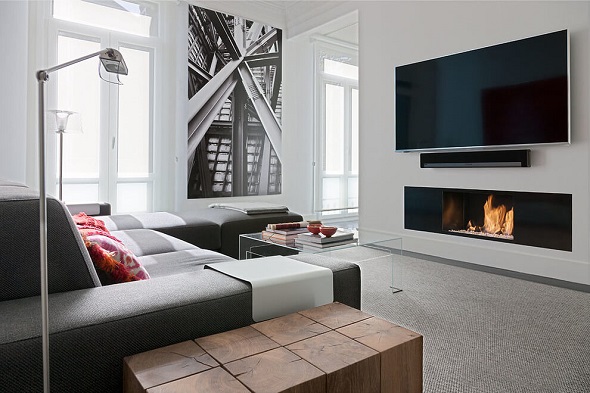 Across the living room, there is a simple and clean dining table. The dining table is placed in the living room in order to fill another available space to be more multifunctional. Although the dining table looks simple and modest, but this small apartment interior design can be used for decorating the dining table as well.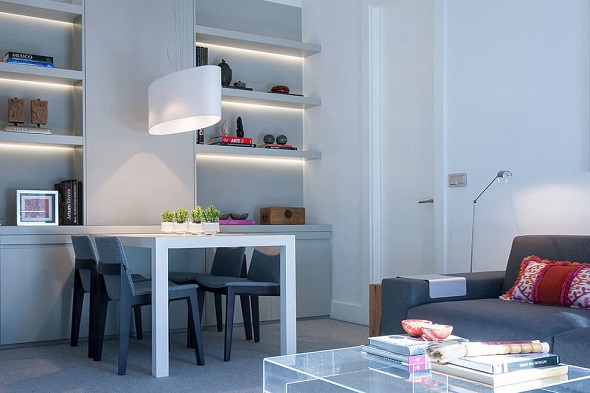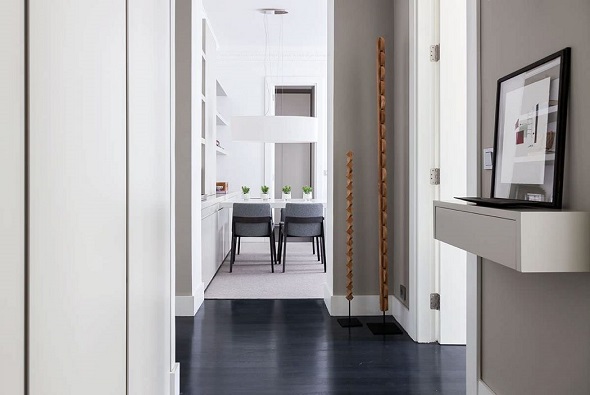 Small Apartment Design Ideas with Smart Interior and Dynamic Tips Only For You
Move to the bedroom, Silvia Reguera Interiorismo shows you two different interior of bedrooms based on her small apartment design ideas. The first bedroom has a modest space but beautified with a smart interior in it. In this bedroom, you can see some unique shapes of furniture such as a standing bookshelf which is the main point in this bedroom. The second is a multifunctional cabinet which is can be a work desk also for you. The designer chooses this multifunctional cabinet in order to minimize bedroom's space. The Bedroom is painted with shades of white and gray colors. By hanging up some portrayals, you can produce an artistic energy in it.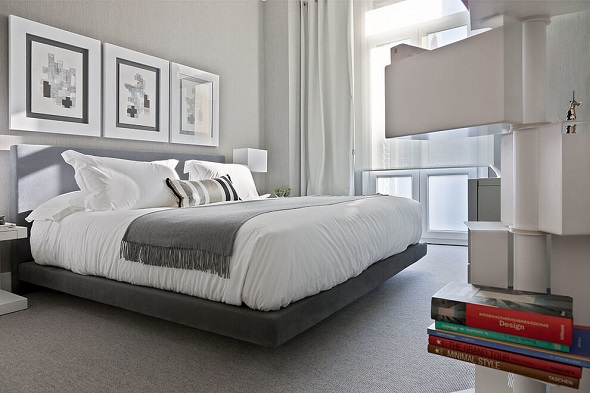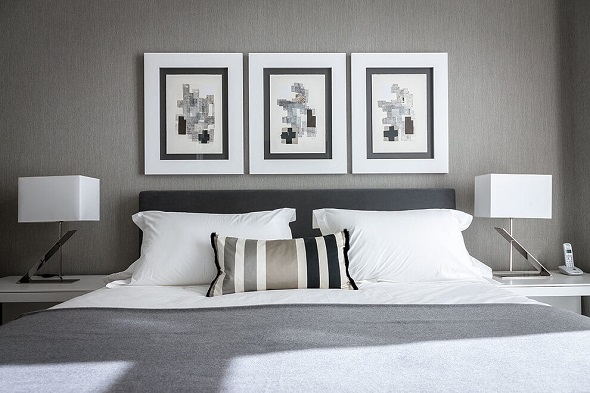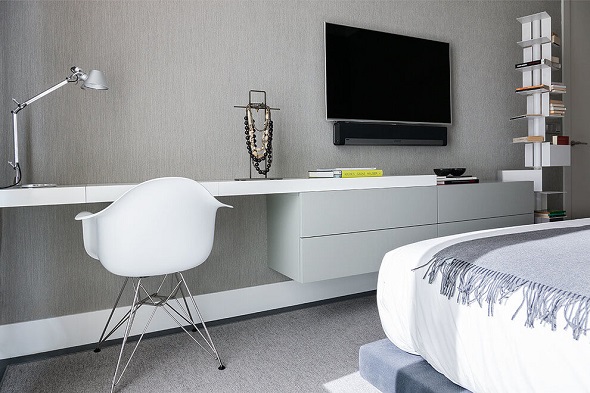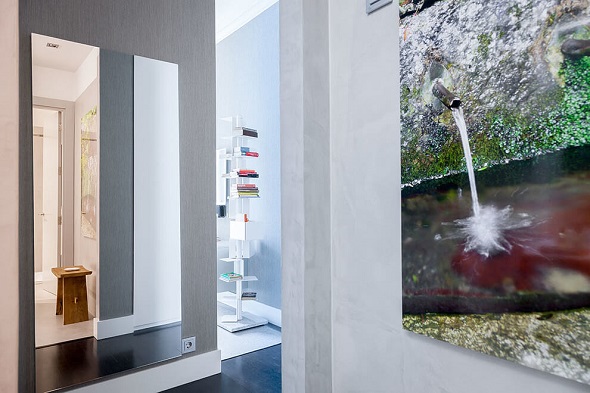 The second bedroom is decorated with two beds. The designer chooses white as the basic color because she wants to create a bright and clean place to rest. The last is a clean bathroom. The designer uses a glass sliding door with a modern arrangement. If you use this concept for your bathroom, you will feel cozy every time you take a bath or wash your face.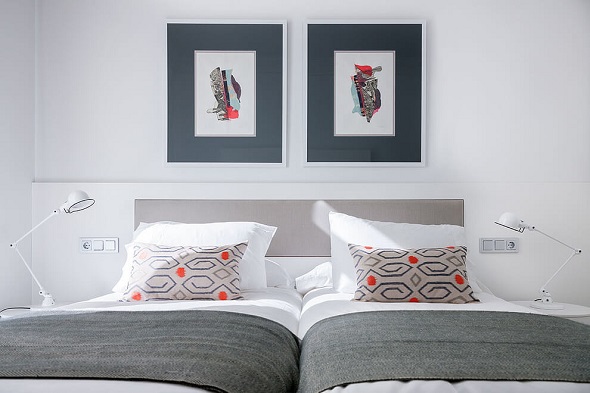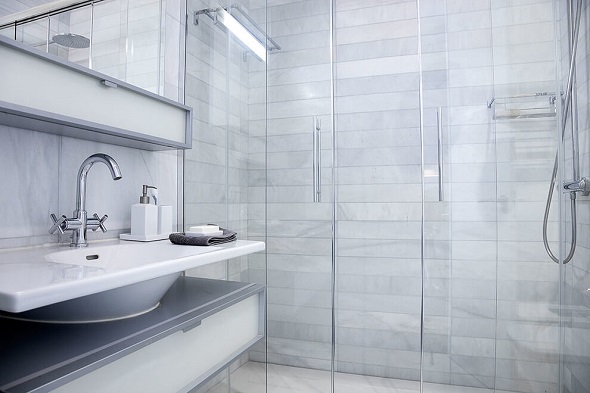 Do you want to grab this inspiring small apartment design ideas? Do not waste your chance, just grab and feel this small apartment design 2016 into your apartment. If you want to see other designs, just visit and check here. Have a nice day!