Roohome.com – Are you looking for different design of living room which is suitable for you? Well, take a look three living room interior design ideas below which each of them has a powerful sense of interior design. The three brilliant designers pour their similarity concept that uses a monochrome as the basic colors of their design. The monochrome colors itself are used to decorate the interior of the living room. Fortunately, the designs are suitable for small living room as well. Here you go!
Small Living Room Interior Design Combined Scandinavian and Monochrome Colors All in One by Christian Johansson
Applying this Scandinavian theme which is combined with monochrome colors can be your nice choice as well. This is the first design which is created by Christian Johansson. The designer focuses creating a modest space of living room becomes eye-catching and stylish. First of all, the designer paints all over the wall in living room with a bright white color. Therefore, you can see a clean and wide living room which is supported by the white color. You can add more colors like the way the designer does. For the examples, you can place a particolored of black and white rug or you place colorful pillow pattern to be matched with a white couch. You can try this living room interior colors by utilizing white and colorful pattern by Christian Johansson.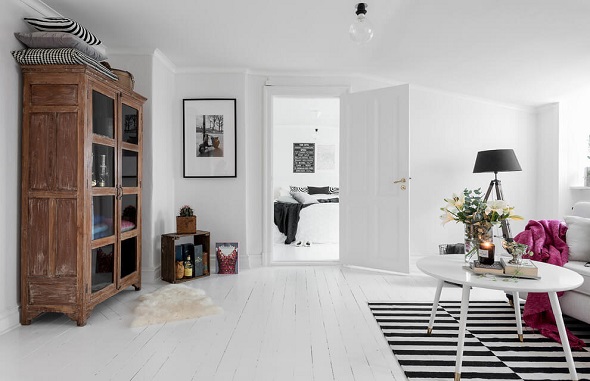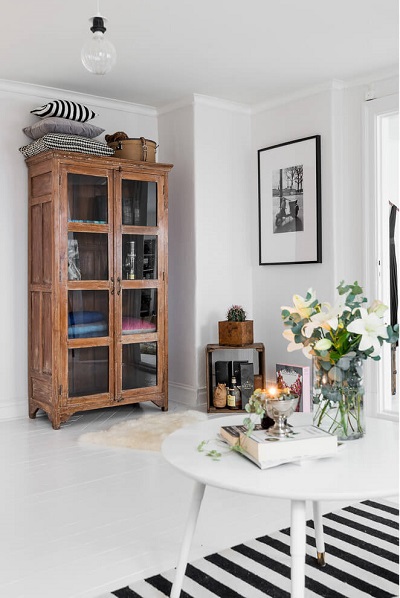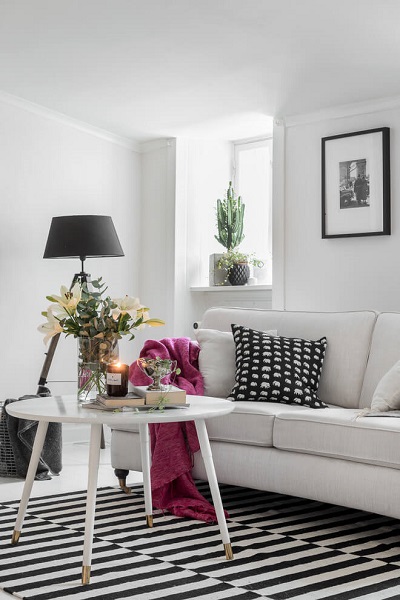 Small Living Room Interior Design Beautified with A Shade of Gray Interior by APA
The second design is beautified with a shade gray interior which is created by APA. The designer applies a gray color which is combined with a white color also in order to display monochrome vibe. Interestingly, this is an open space but has a modest space only for the living room. The designer is able to create the living room becomes modern and fashionable by using a gray interior. A gray couch is placed in the middle of the living room against the big window. The designer is brilliant in utilizing a natural sunlight outside the building. The interior decorating for a living room in this design is eye-catching. Do you agree with that?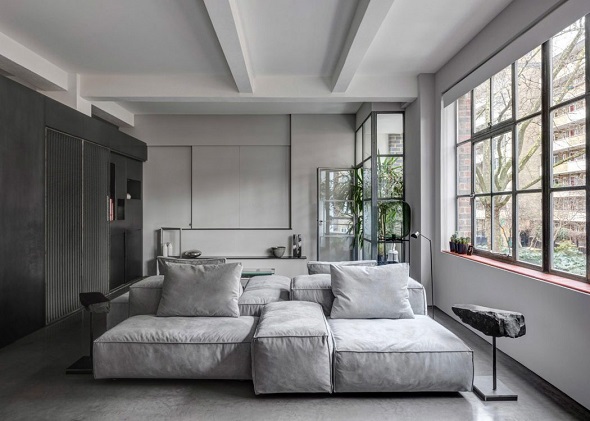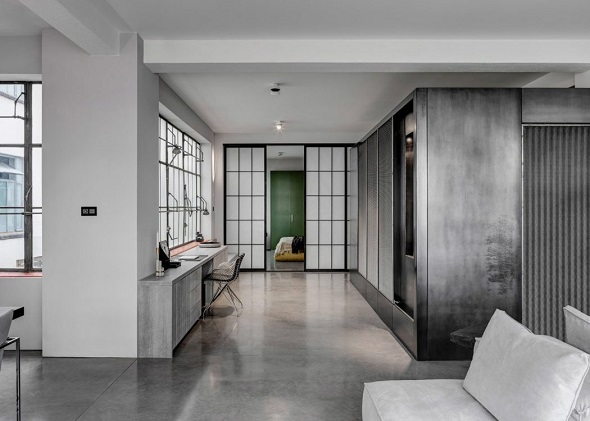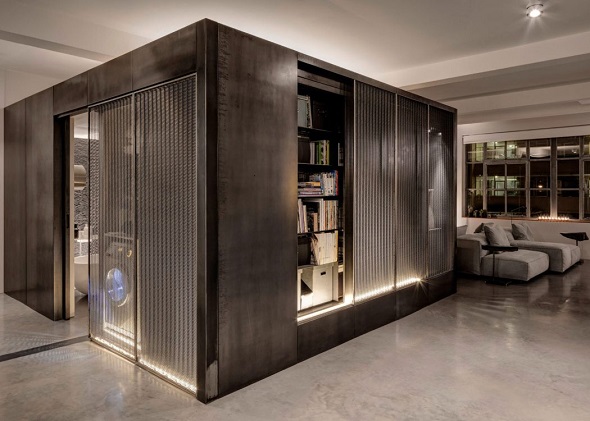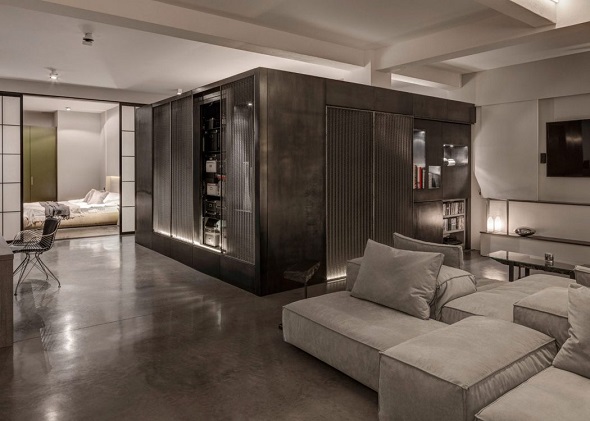 Inspiring Small Living Room Interior Design with Contemporary Decorating by Stylingbolaget
The last design is created by Stylingbolaget by applying a contemporary decorating for a small living room. This is one of living room interior design ideas which is as awesome as the previous design. It is better if you choose all over the wall in the living room with a bright white color. The white color itself will make your living room wider and cleaner. Afterward, you do not need to place many ornaments in order not to eat up space too much. Do not forget to choose monochrome colors interior to make it match with the basic color. Well, do you like this contemporary living room?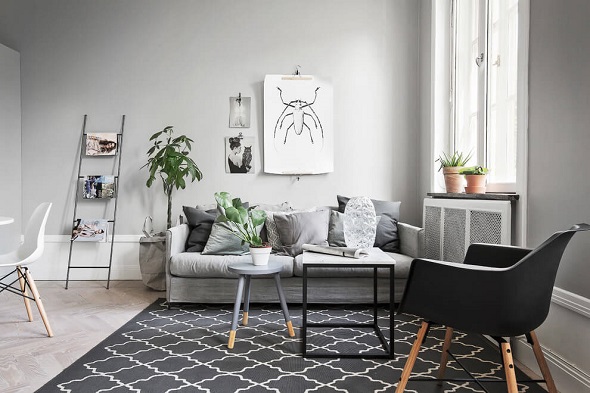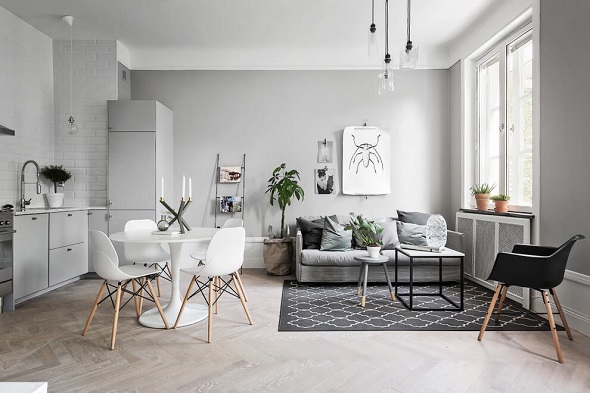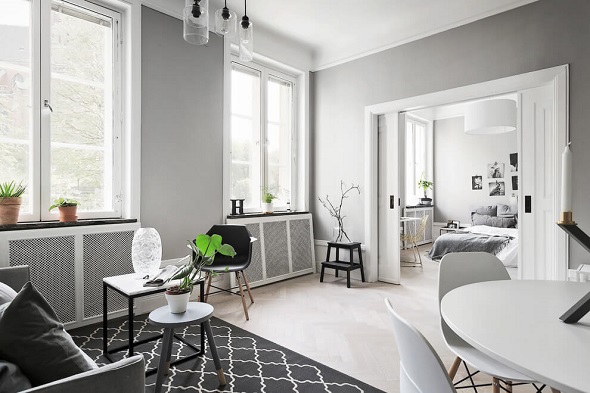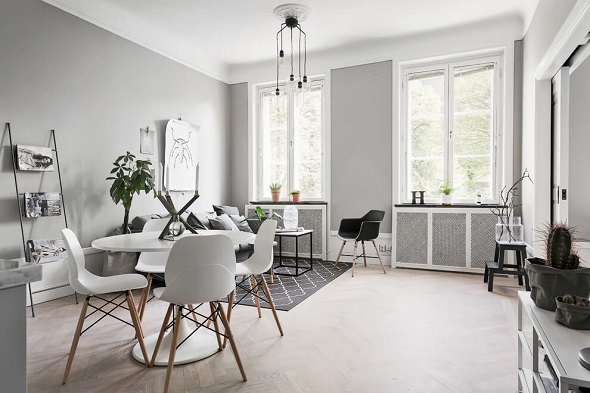 Now, you will not be confused in designing a small living room of yours. You can try applying one of three living room interior design ideas above and after that, your dreaming small living room will come true. If you want to see other designs, just visit and check here. Have a nice day!