Roohome.com – Are you still confused in choosing kids bedroom design that is suitable for your lovely child? Children need a room with attractive colors and several features that support the power of their imagination. You also need to pay attention to the materials that will be used, make sure that the material is friendly for children and do not harm them. If you want to add some features to play, it will be better to give features that contain the educational value. So, your children can learn while playing with a fun atmosphere.
Cute kids bedroom design with soft blue color scheme
The blue color is one of the colors that appeal to the children's room. It is also suitable for a boy or a girl. Visible light but still soothing for a child to rest. You can make it cute and attractive by applying some feature that interesting for them. You also need to give a space for learning and playing. Do not forget, to provide the cabinets or the other kind storage for saving their stuff. It also teaches them to be responsible.
The layout also parts that you need to pay attention. Do not make it too complicated. Just make it simple, but still tidy. So, your children can explore their room properly. If you are so busy and can not control them continuously, you can put a CCTV in the corner of their play room.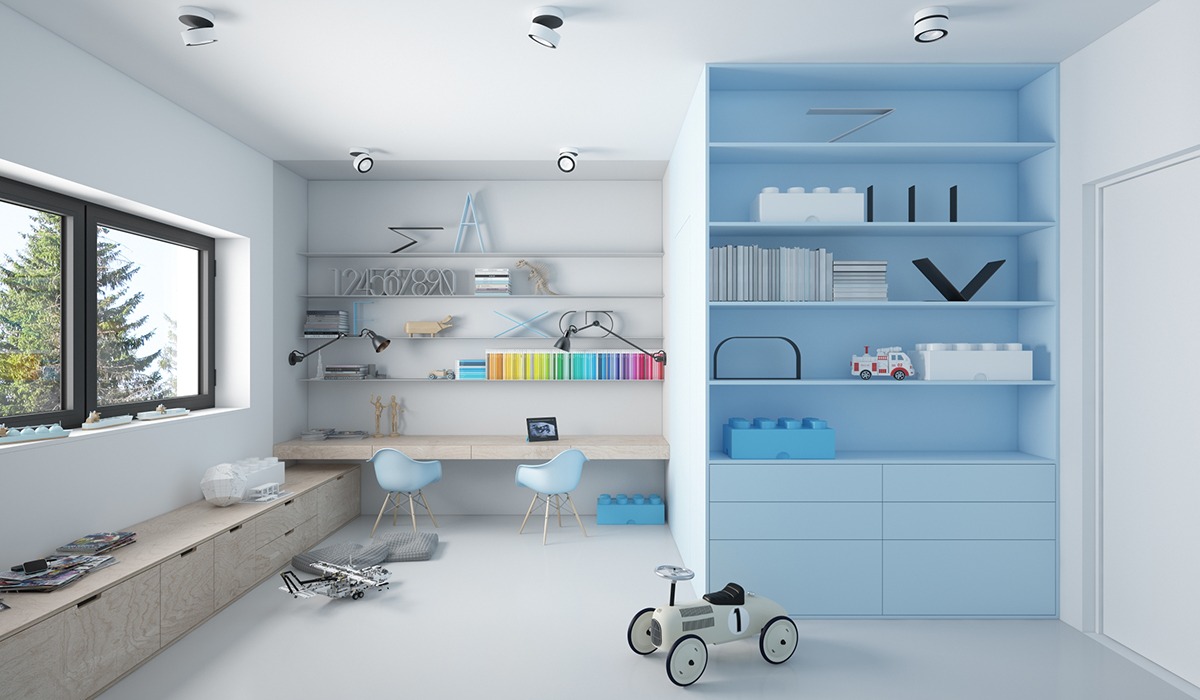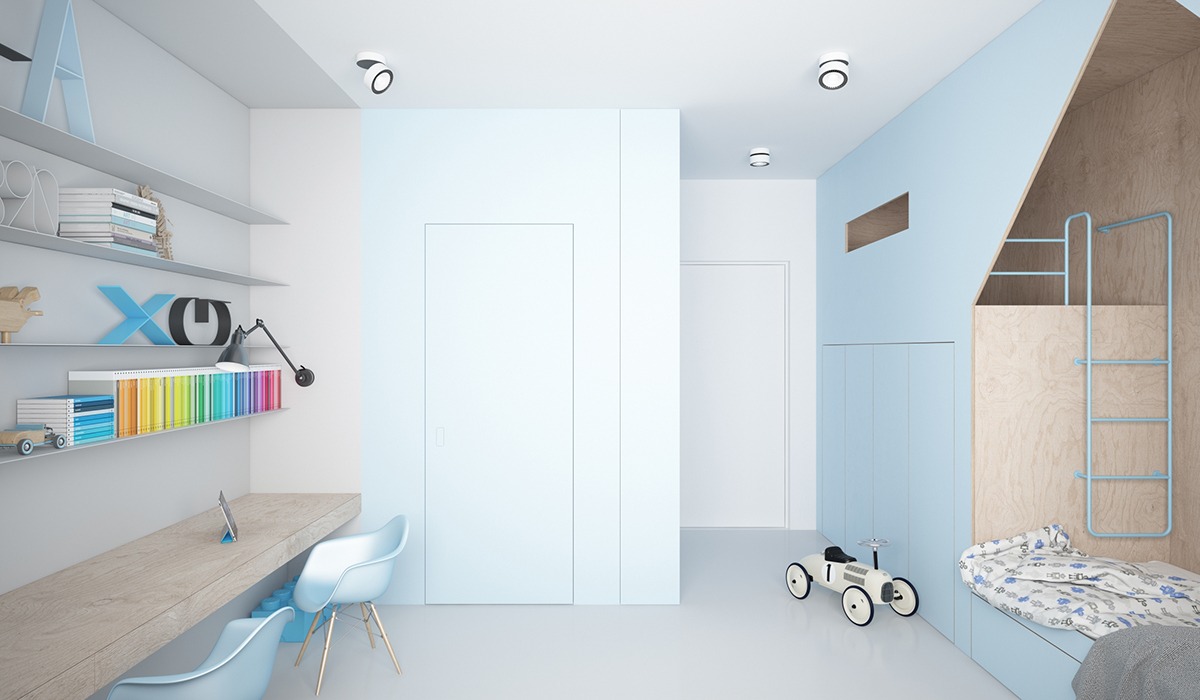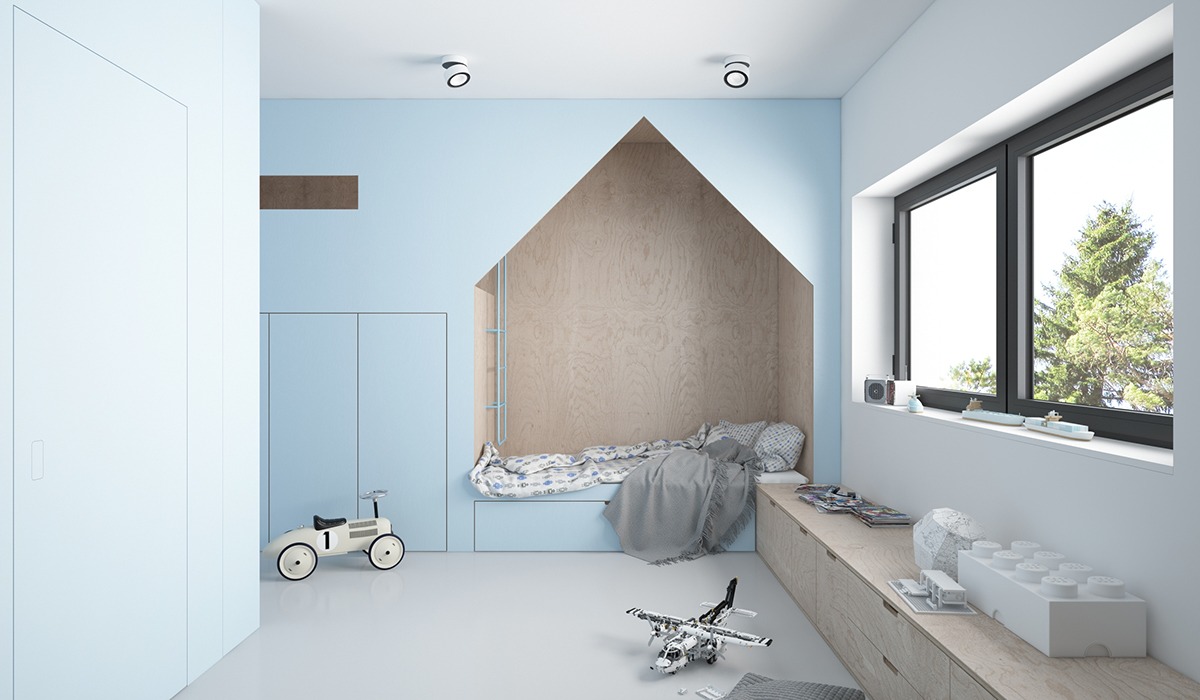 The wood material also friendly for kids bedroom design, it can be a creative bed frame like in the picture above. You also possibles to combine it with a cupboard, So, it can be more practical and easier for a child. Besides that, it can be a material for their desk and bookshelf. You might use the bright color that can make it more attractive, and its automatically catch their attention.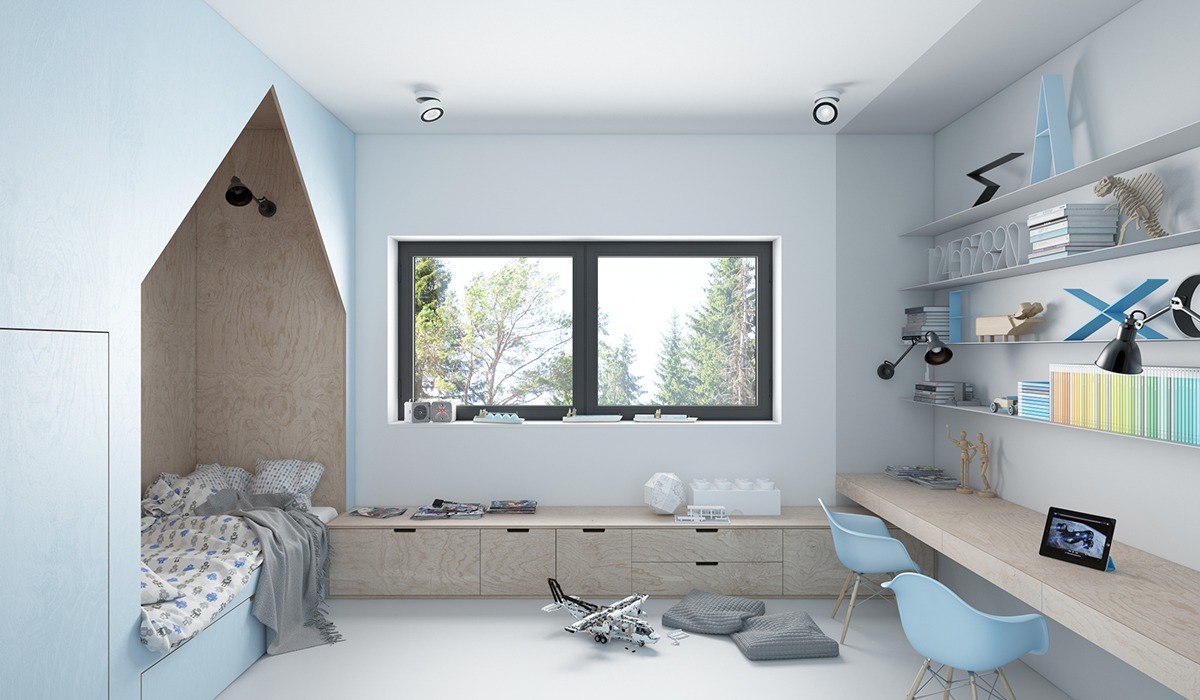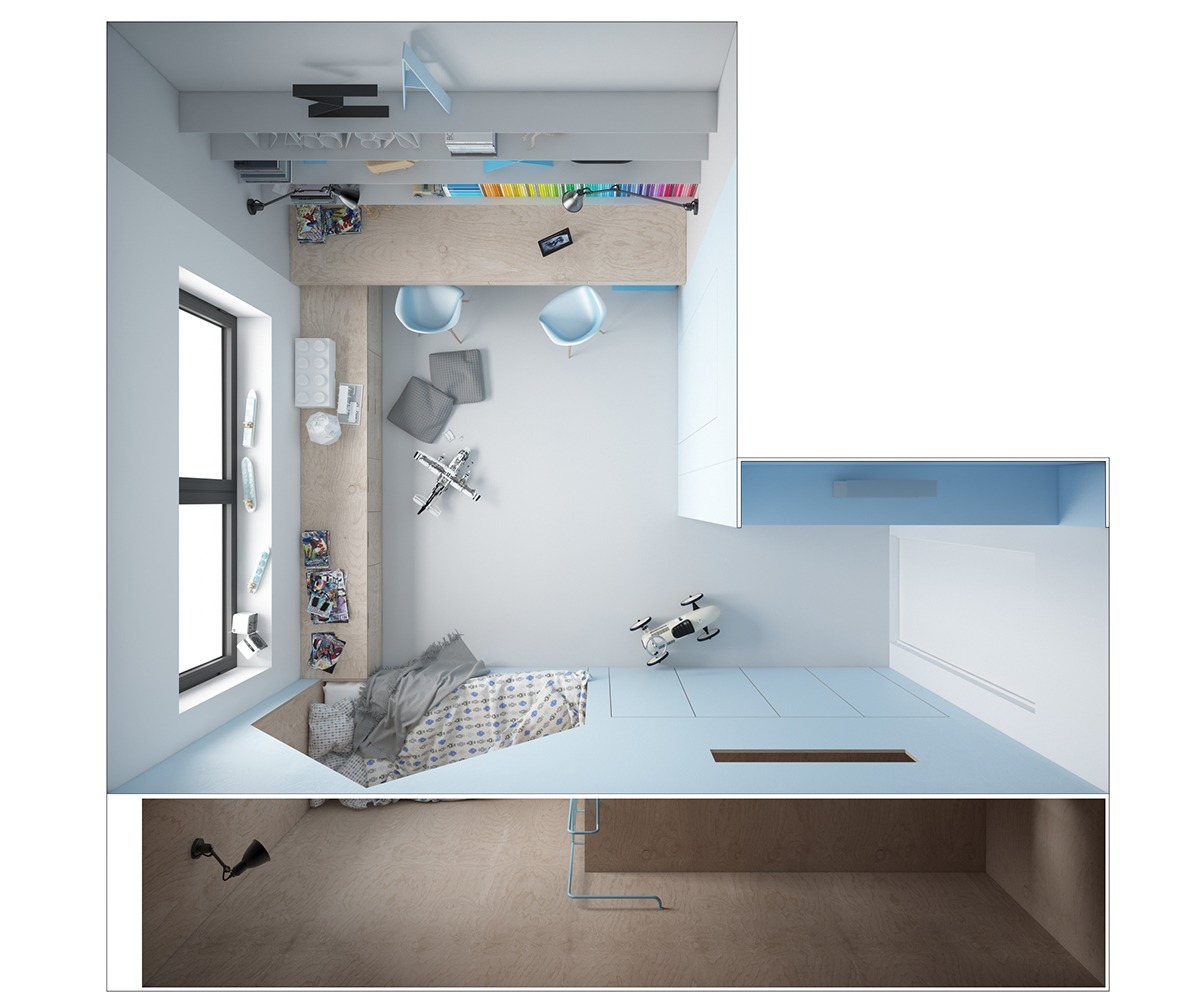 How about these kids bedroom designs ideas? Hopefully, it can give you references in realizing a comfortable and playful bedroom for your lovely child.