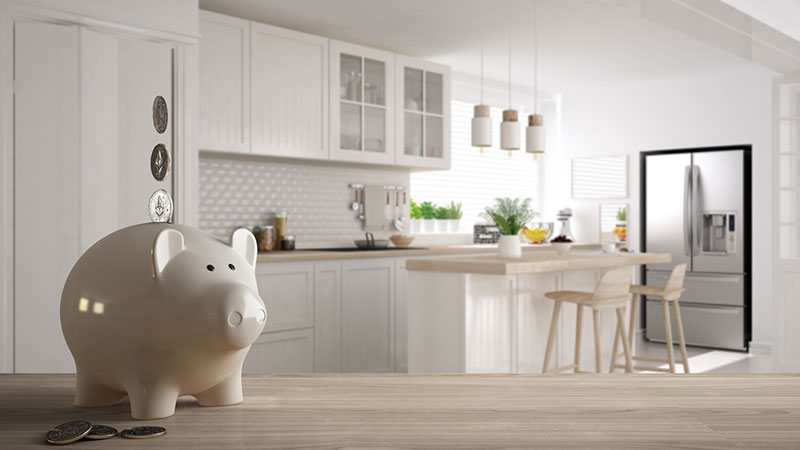 The kitchen is, arguably, the most important room in any residence. This space serves as a gathering place where families and friends share meals and quality time. For this reason alone, many homeowners often invest a significant amount of time and money to keep said location in optimal physical and aesthetic condition. That said, there are several other important reasons to make kitchen renovations, including:
General Home Value
Given the kitchen's importance, one that is renovated and updated can significantly increase a residence's monetary value. Aesthetically-pleasing kitchens equipped with modern amenities often prove attractive to prospective buyers.
Function
Sometimes, the original contours of a home's kitchen do not match the functional needs of the residents. Ergo, executing kitchen renovations will likely render said space more amenable to the desires of the users. Specific examples include those who entertain and might wish to open a more considerable amount of room for guests to maneuver or cooks who need additional counter space to perform culinary feats.
Energy Efficiency
One primary kitchen renovation homeowners invest in is the installation of energy-efficient appliances. Devices, such as refrigerators labelled as Energy Star quality or bestowed other notable designations, can ultimately save residents significant amounts of money. These appliances necessitate lesser concentrations of energy to function optimally. Therefore, homeowners often pay far less in electric charges than homeowners who do not own said contraptions. Additionally, individuals who invest in energy-efficient appliances often receive rebates for demonstrating environmental consciousness or for trading in power-guzzling devices.
Aesthetic Appearance
No one desires to spend time in a location that is plain, dull or dreary. People yearn to congregate in places that have life and offer an inviting appearance. Ergo, homeowners who relocate into homes possessing dull colours or run-of-the-mill designs often wish to make alterations, such as painting the room a brighter, more appealing colour or initiating renovations with sleeker designs can turn a kitchen into a significantly more inviting atmosphere.
Storage Space
Typically, the kitchen stores things. Items like linens, silverware, non-perishable food products, dishes, cookbooks and other meal preparation utensils are housed in this room. Unfortunately, however, many kitchens simply lack enough space necessary to neatly and comfortably contain said materials. Therefore, homeowners often force certain items together or keep them in other locations. This problematic circumstance is circumvented by making renovations that increase cabinet, closet and pantry sizes.
Safety
The kitchen can present several overlooked safety hazards for both children and adults. Performing renovations might enable parents to reconfigure cabinets or drawers housing potentially dangerous objects like sharp knives to be inaccessible to young persons. Moreover, upgrades might include the installation of fire extinguishers, in addition to smoke, radon and carbon monoxide detectors.
Countering Deterioration
Sometimes, kitchen components like cabinets, countertops and appliances deteriorate as they age. Not only can tiring components and appliances be unsightly or noisy but could prove dangerous. For example, failing wood could rot, which may precipitate the development of harmful materials like mold, insect infestation or chipping, which could result in untoward injuries like splinters.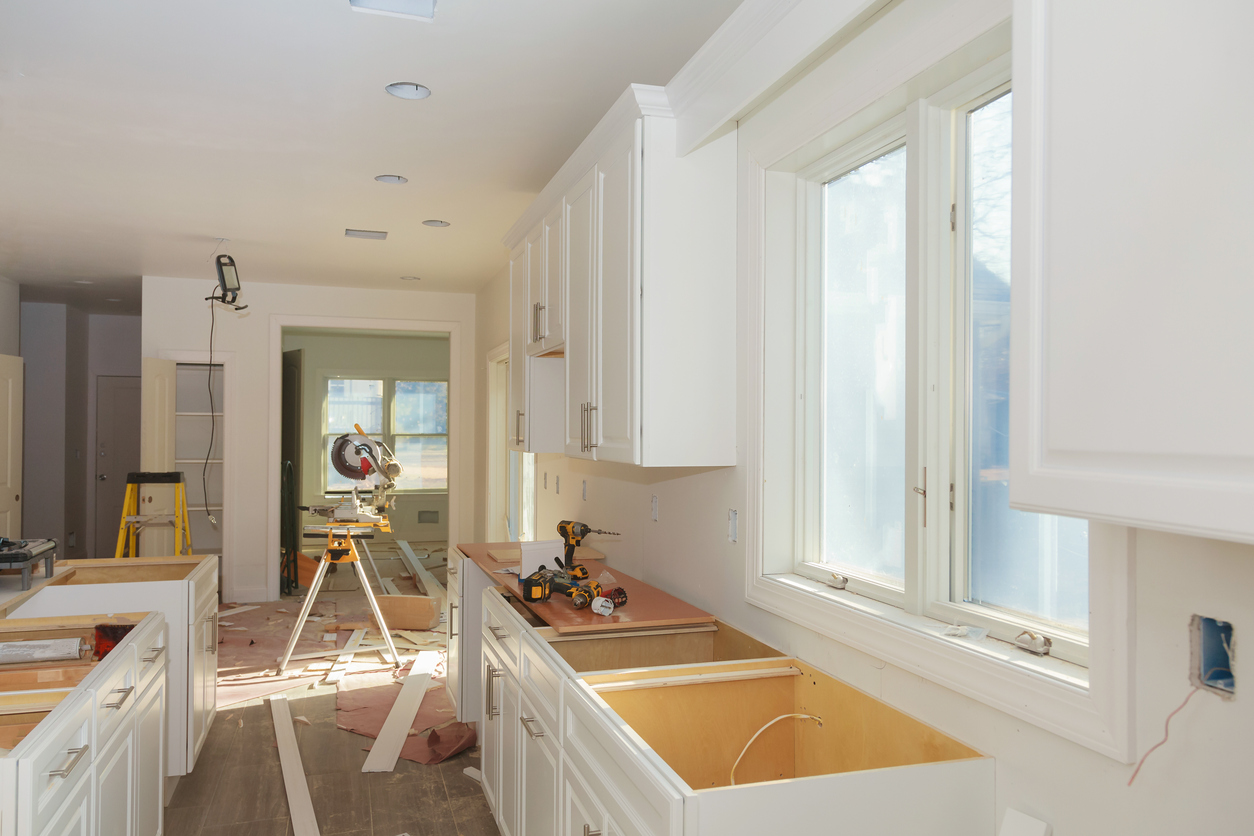 A More Modern Appearance
Homeowners might be living in the third decade of this century, but their kitchen might look like it belongs in the eighth decade of the previous one. A severely outdated kitchen not only diminishes a home's aesthetic quality but might inhibit a homeowner's ability to sell said residence in the future.
Change's Sake
Sometimes, people like to exact change merely for change's sake. For example, someone living in a specific residence for many years may simply tire of spending extended durations in the same place with the same old look.