Roohome.com – Having a spacious house will not complicate you anymore. There is an inspiring luxury home decorating ideas that will help you to find a better design for your home living. The designer arranges the interior with modern style 2016. Because of the style, your home appearance will look be innovative and creative. It will inspire people around you when they visit your house. You do not believe? Well, take a look the design below and grab your chance to decorate your own home living.
Luxury Home Design Arranged With Modern Decorating Ideas and Interior by Earnest Architects
Let us introduce you a brilliant interior designer who has created an awesome masterpiece, Earnest Architects. The designer proudly presents you a luxury home design which is arranged with modern decorating ideas and interior. First of all, you can take a look a contemporary gate to link you into the entry room. You will get such a good first impression when you touch down your foot in front of the house. This is a luxury two-storey house that decorated with soft wooden stairs as the material.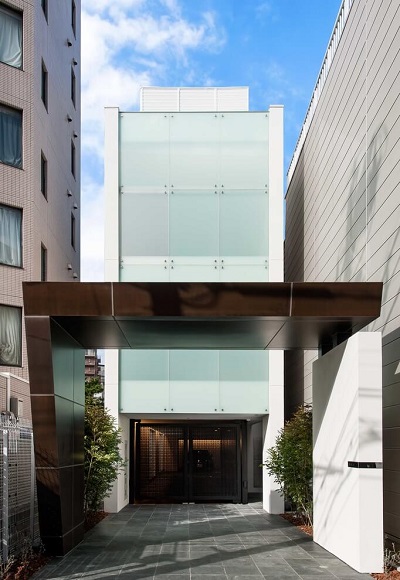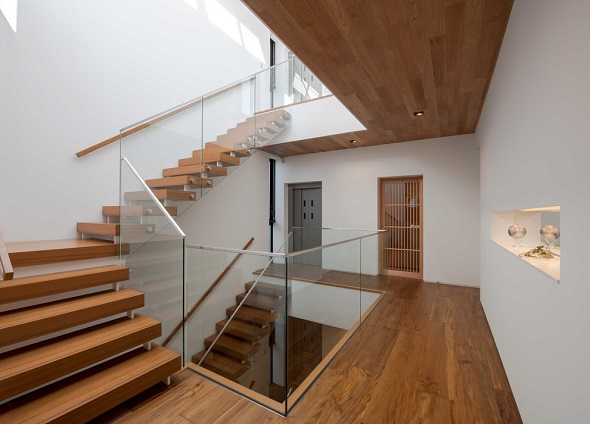 Move your step to the living room. In the living room, the designer applies a contemporary interior for home design. You can see from the main basic color of this living room is faded khaki. The interior is dominated with wooden accents such as a wooden ceiling and a wooden floor. For your information, this house has a perfect size in length. Therefore, Earnest Architects places two modern couches along with a simple coffee table. Across the coaches, there is a big black TV cabinet. The arrangement of the furniture in this living room is perfect and stylish. Do not forget to utilize a big window in order to put into a natural sunlight.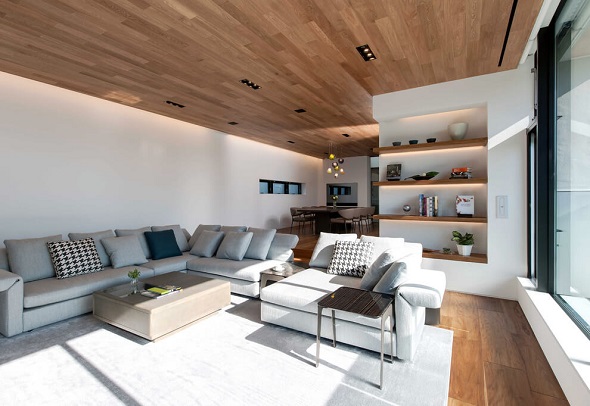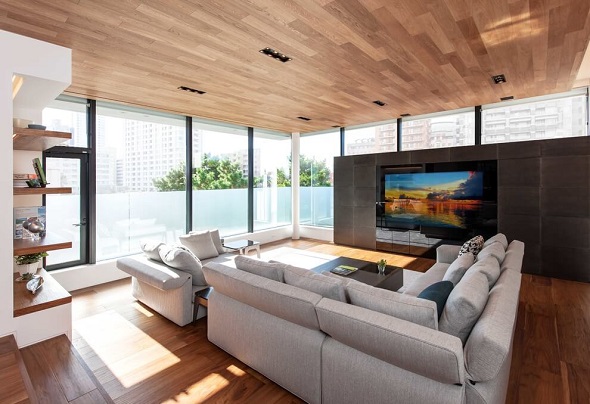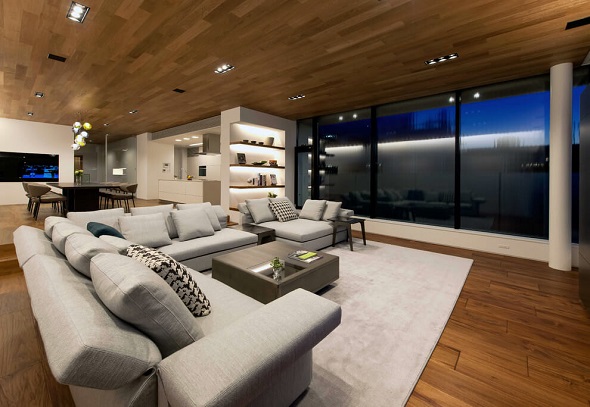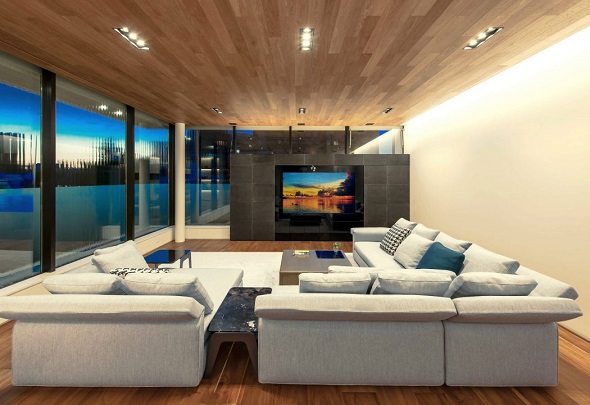 Luxury Kitchen and Dining Table Decorated With Contemporary Interior Beautifully
What will you do if you have a spacious kitchen and dining table? Well, the designer will help you to solve your difficulty. The kitchen itself is decorated with a contemporary kitchen set that colored with a bright white and silver metal. Across the kitchen, there is an elegant dining table along with modern arm dining chairs. The color of the dining table itself is different with kitchen, yet it does not mean ruin your kitchen appearance. Earnest Architects has many modern home design ideas and one of them is a luxury home decorating ideas above. You are lucky having a look of the design right now. Do you wanna see some? Keep scrolling down.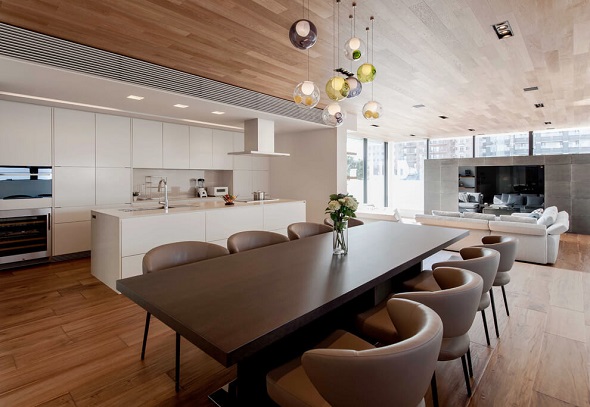 Luxury Bathroom Decoration Beautified With Innovative and Creative Interior
Here there are two amazing methods that are brought by Earnest Architects to you. An innovative and creative interior are chosen in order to decorate the bathroom beautifully. The designer uses a modern rounded bathtub along with the shower. The bathroom also utilizes a big window in order to produce a natural circulation and appearance. This is innovative, right? Another angle is as beautiful as the previous one. The designer uses blue ceramics as the point of interesting in this bathroom.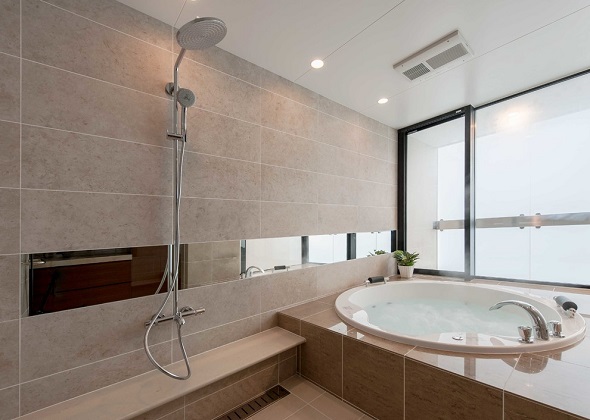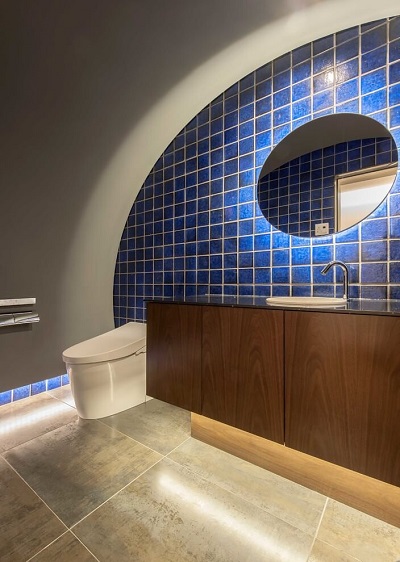 Do you wanna apply a luxury home decorating ideas in your home living? Earnest Architects has shown you contemporary home decorating ideas 2016. So, what are you waiting for? Just grab your chance! But if you want to see other designs, just visit and check here. Have a nice day!