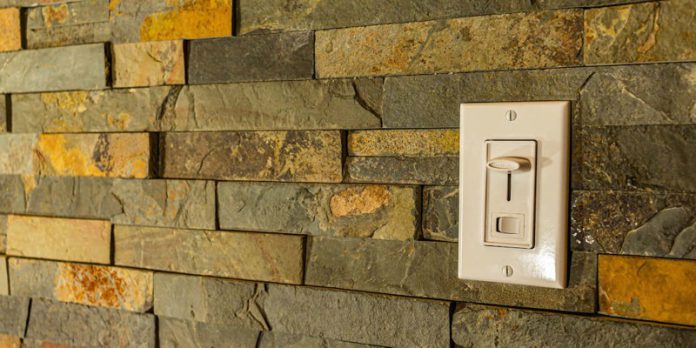 A decision homeowners often face when renovating a home is where to install a light switch vs. dimmer. Both lighting options will properly light a room, but one option will have several benefits the other option will not. Light switches have been the standard for many decades, while dimmers are the newer option for lighting. In this article we will discuss the benefits of a dimmer vs. light switch and the best option for current homeowners.
Our major Light Switch vs Dimmer factors are:
Controlled Lighting
Cost Savings
Longevity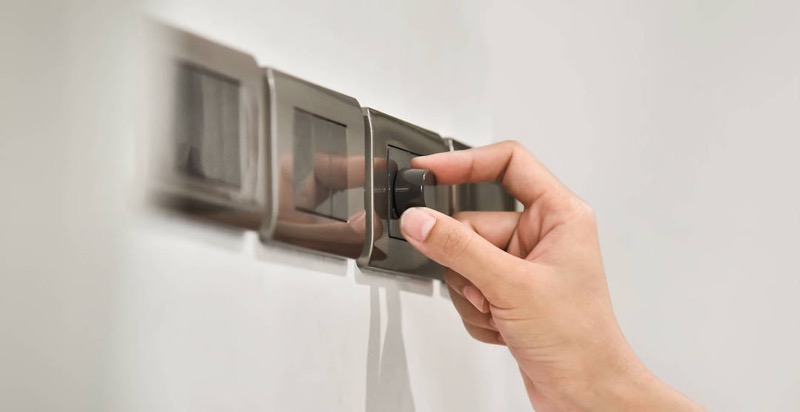 1. CONTROLLED LIGHTING OF LIGHT SWITCH VS. DIMMER
One of the most obvious advantages to dimmer switches is homeowner can control the level of lighting in each room. Adjusting the intensity of each room's lighting by turning a knob, moving a slider or remote is a nice luxury. They are beneficial for changing the level of ambience in a room to fit an event or daily scheduled activity. In comparison to a regular light switch, there is plenty of lighting options you can customize for any room plan. One factor to be aware of is the fact that not every light fixture will be compatible with every switch. Making sure that your light fixtures are able to adapt to this will be important unless you are prepared to install new light fixtures along with the switches.
2. COST SAVINGS
If you're concerned with the price difference when choosing a dimmer over switch lighting you'll be surprised to know that they are actually much more cost effective and are energy savers. When using dimmer light switches, homeowners get to control the amount of light being emitted from the light bulbs meaning when you choose to dim your lights, you are actually saving money on your energy bill. Using a lower setting within dimmer lighting can in fact lessen the amount of energy needed to light the room saving from 10-15 percent on their monthly energy bills depending on the settings of your dimmer switch and how many rooms you have.
3. THE LONGEVITY OF LIGHT SWITCH VS. DIMMER
Most homeowners will not have the dimmer in their home full lighting all the time. This is a way dimmer switches are saving the lifespan of the lightbulb. This will show a reduction in the amount of light bulbs being purchased overtime. On average dimmers can make a lightbulb last up to 6 years instead of 3-4. This can be achieved by lowering the dimmer settings to less than 25 percent full lighting throughout the bulbs lifetime.
TYPES OF DIMMERS
Now that you know the advantages using dimmer switches in your home, let's decipher the best option for your home? Reference below to learn more about four different types of dimmer options you can choose from.
1. Integrated Dimmer Switches
These are often controlled with wireless technology but can be operated both automatically and manually. They are most commonly used with modern homes and smart technology or security integrated within.
2. Touch Screen Dimmer Switches
These options are popular and often installed directly onto the wall of a home for a clean look. Using touch screen technology for dimmer switches can adjust the lighting by simply by touching a screen on the wall.
3. Slide Dimmers
These simple dimmer switches adjust the lighting by sliding a switch back and forth. They are very easy to control the intensity of the lighting in a room.
4. Rotary Dimmers
Lastly, these dimmer switches adjust the lighting by manually turning a dial. The same knob can also be used to turn the lights off/on.
Overall, there are many factors to consider when deciding on lighting options for your home. Whether you decide on a dimmer or switch light, our professionals here at AJ's Electrical are happy to assist you find that perfect fit.