Roohome.com – Having a gorgeous home interior design can be a dream of everyone. However, what kind of design which very much coveted by the people? For that, please try to notice one of the following home design below, here we want to share with you a new inspiration to change the design of your existing home with a more attractive design. Maybe you are bored with the previous design. Therefore, it is time to realize your dream home design that you want. You can see the examples of home decorating ideas below. Who knew this would facilitate you to arrange the decorations.
Colorful Living Room Design Ideas With Hexagon Wall Decor
The first one you have to do is decorate your living room with an attractive design. Here, the designer has designed a living room concept which is so unique and beautiful. Colorful living room design ideas are one of the designs which applied to this room. These designs look very different at the walls, the designer tried to decorate part of the wall design with hexagonal wall decor colorful that looks very attractive. In addition, the designer also makes a beautiful combination with tile wall texture wall with a wooden textured design which colored with beautiful pastel colors. Then, for the hall room outside, it using a bamboo curtain to decor the home decorating ideas.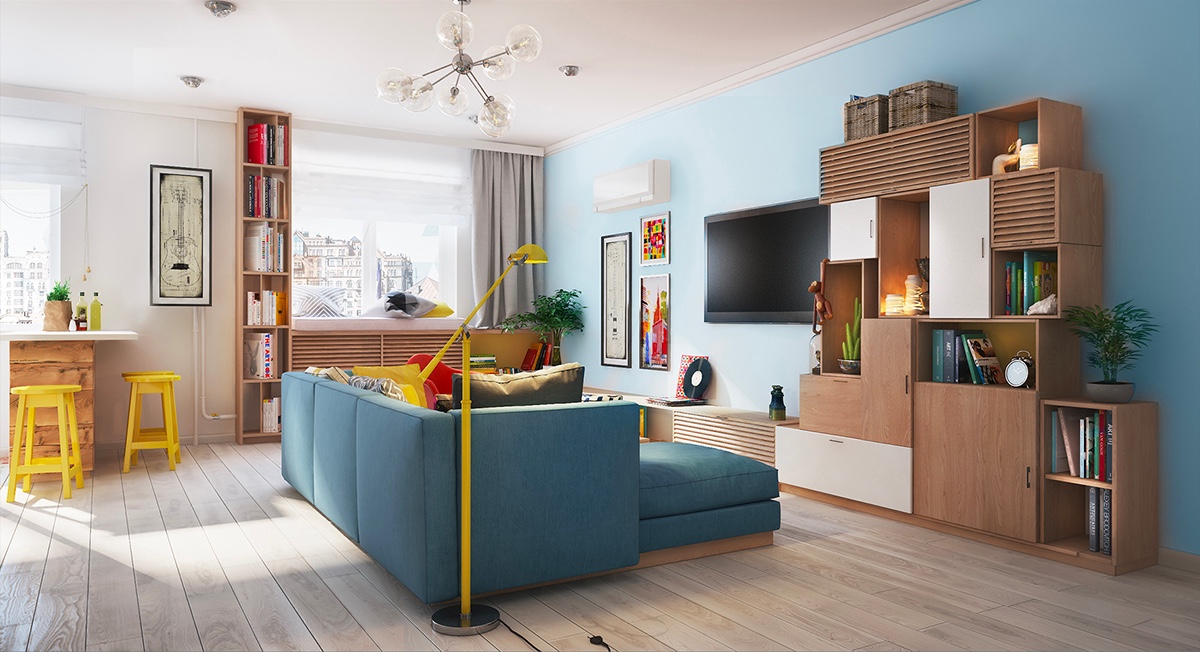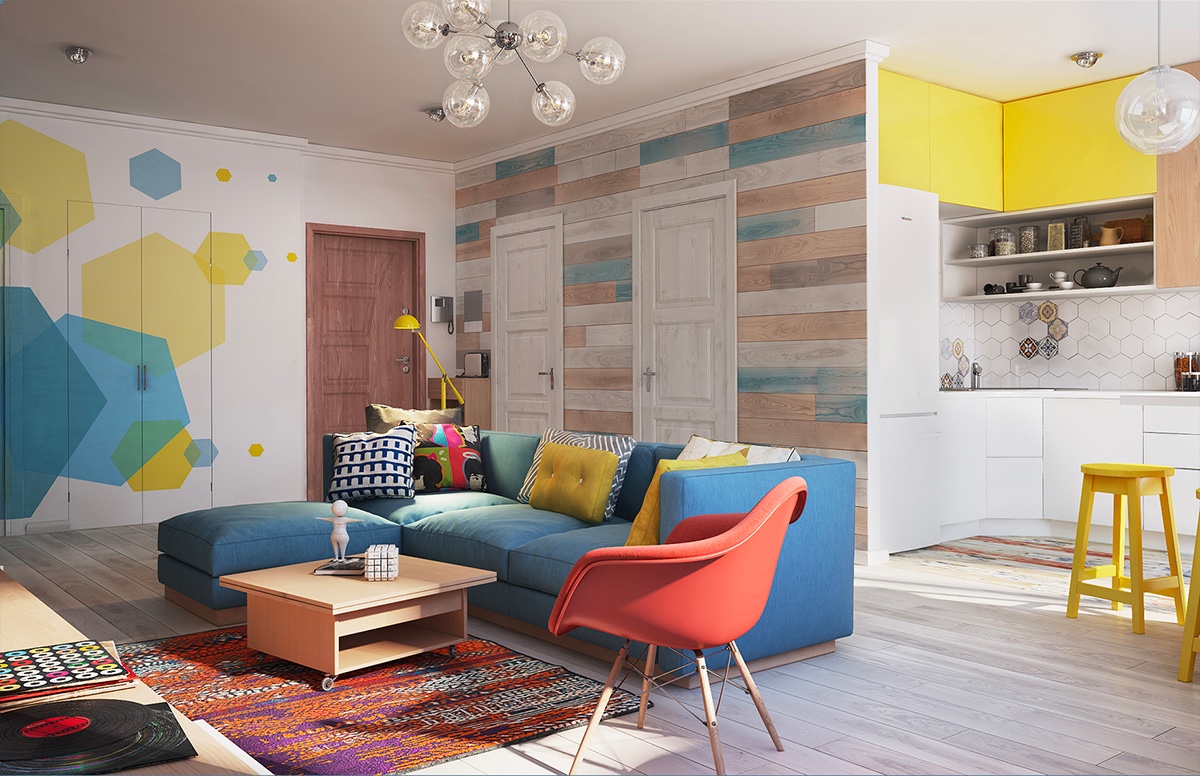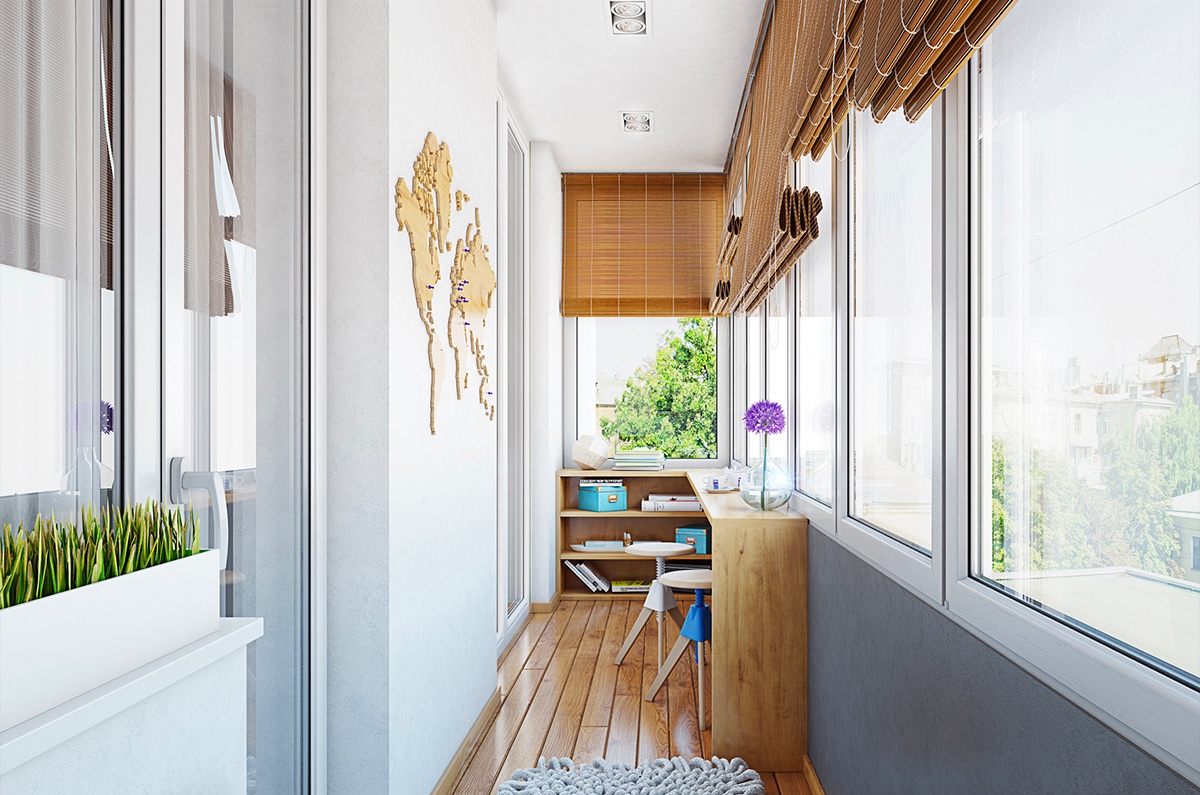 Gorgeous Bedroom Decor With Bird Wallpaper Design
Then to the bedroom part, you can make it look very different with beautiful ornaments. This room design is intentionally made more colorful with a touch of the wall paint deliberately made with bright colors. To further beautify this room, use cute and funny wallpaper pictures can also be selected as the cover of your wall. In this gorgeous home interior design, the designer uses bird wallpaper designs that adorn this gorgeous bedroom decor. This design looks very attractive and very suitable to be applied for the women's room. Then, you can apply the colors pastel on your sleeping gear.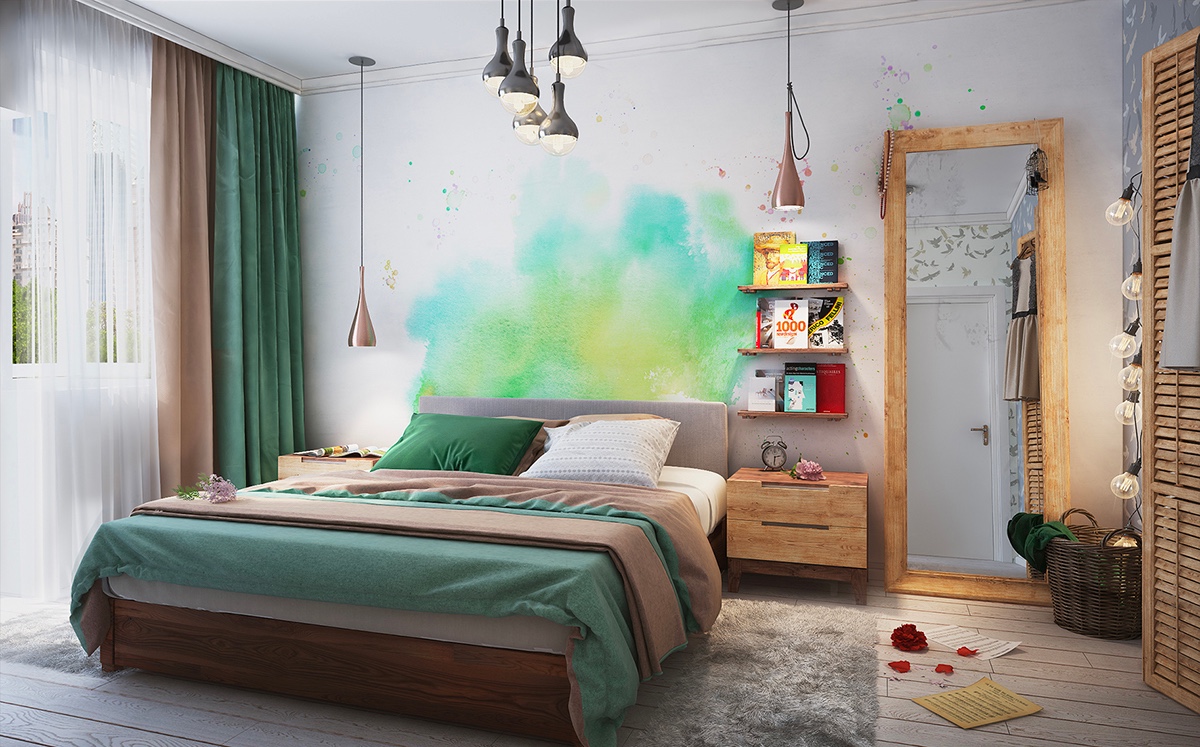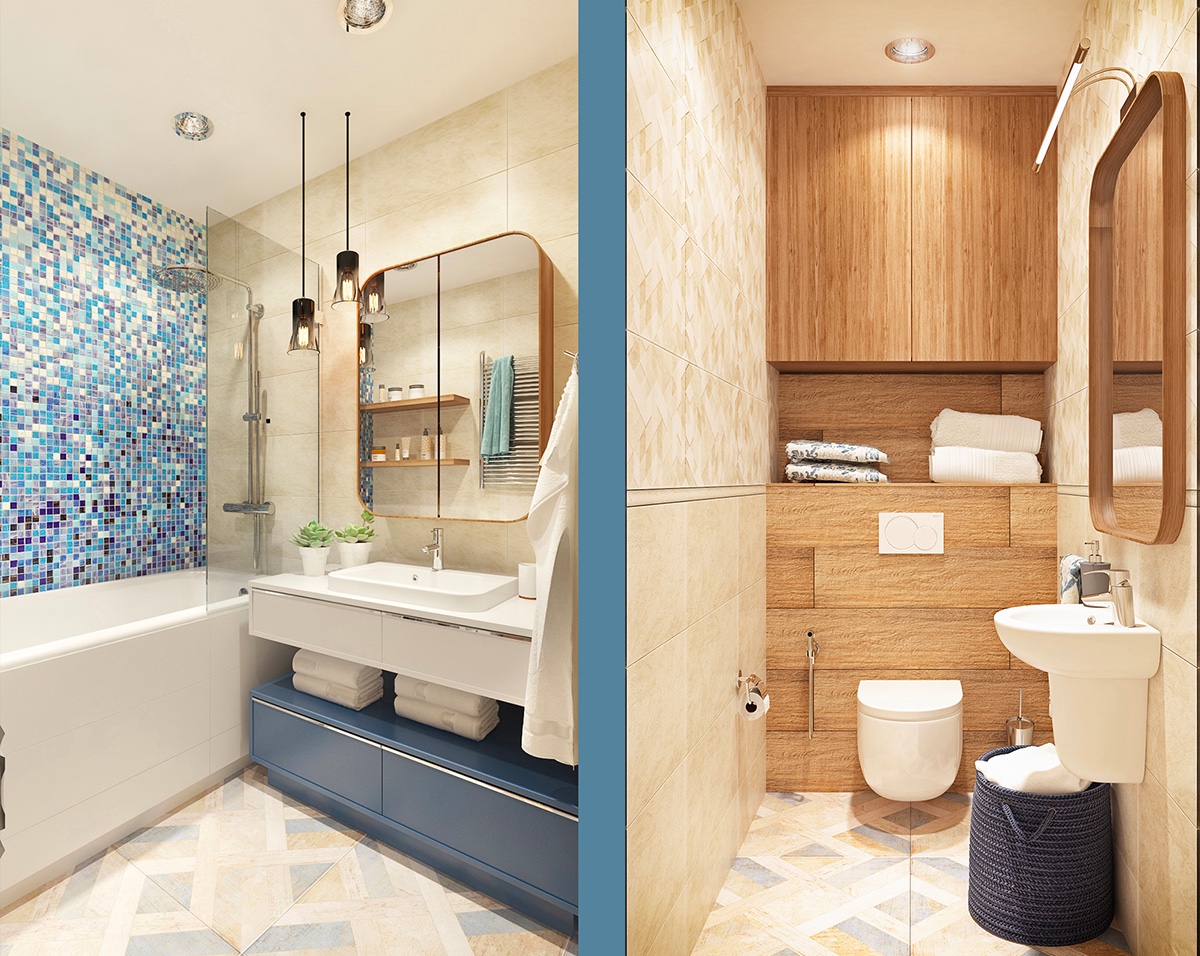 Modern Small Kids Room Design Combines With Wooden Decor
Furthermore, if you have small kids, you should be trying to design it with decorations which are so unique and adorable. Here, you can make this kids room filled with attractive and beautiful ornaments. Complete with appropriate decorations for children which very suitable for this modern small kids room design. Combine also with wooden accent decor and cute decoration, so your home interior design will bring a cheerful impression especially for this room.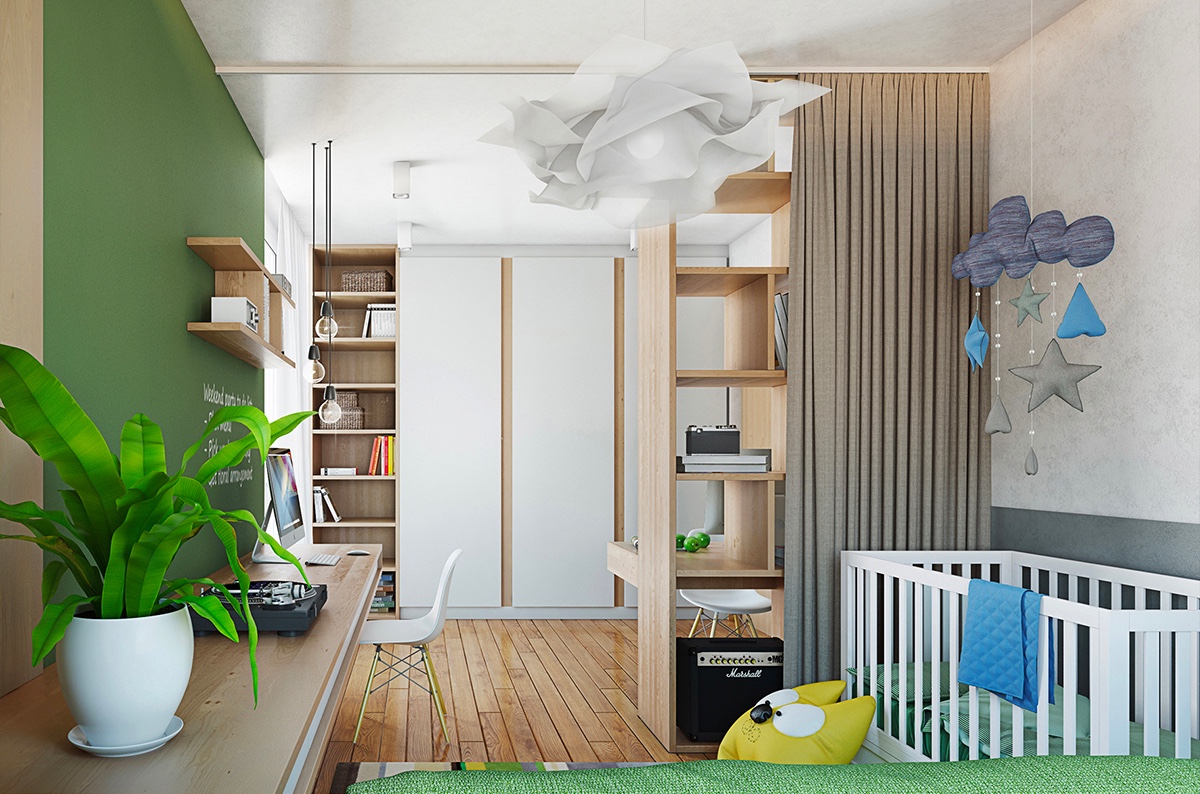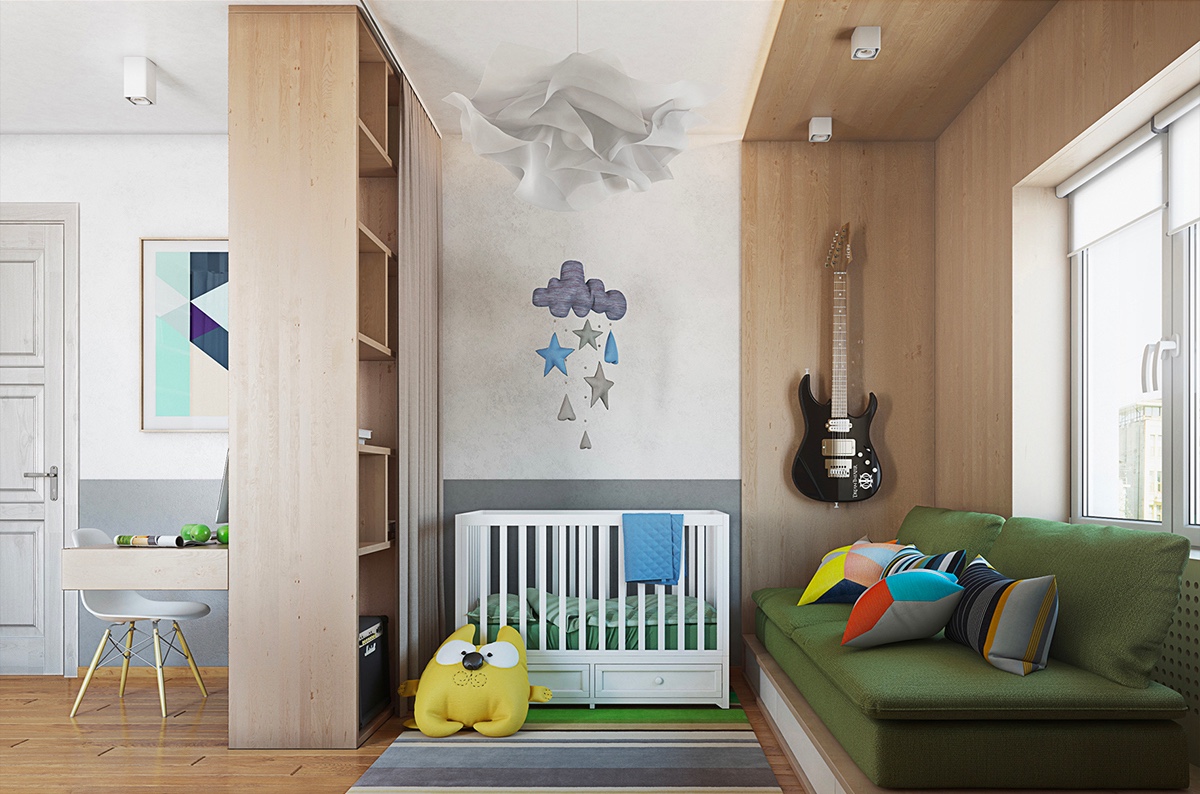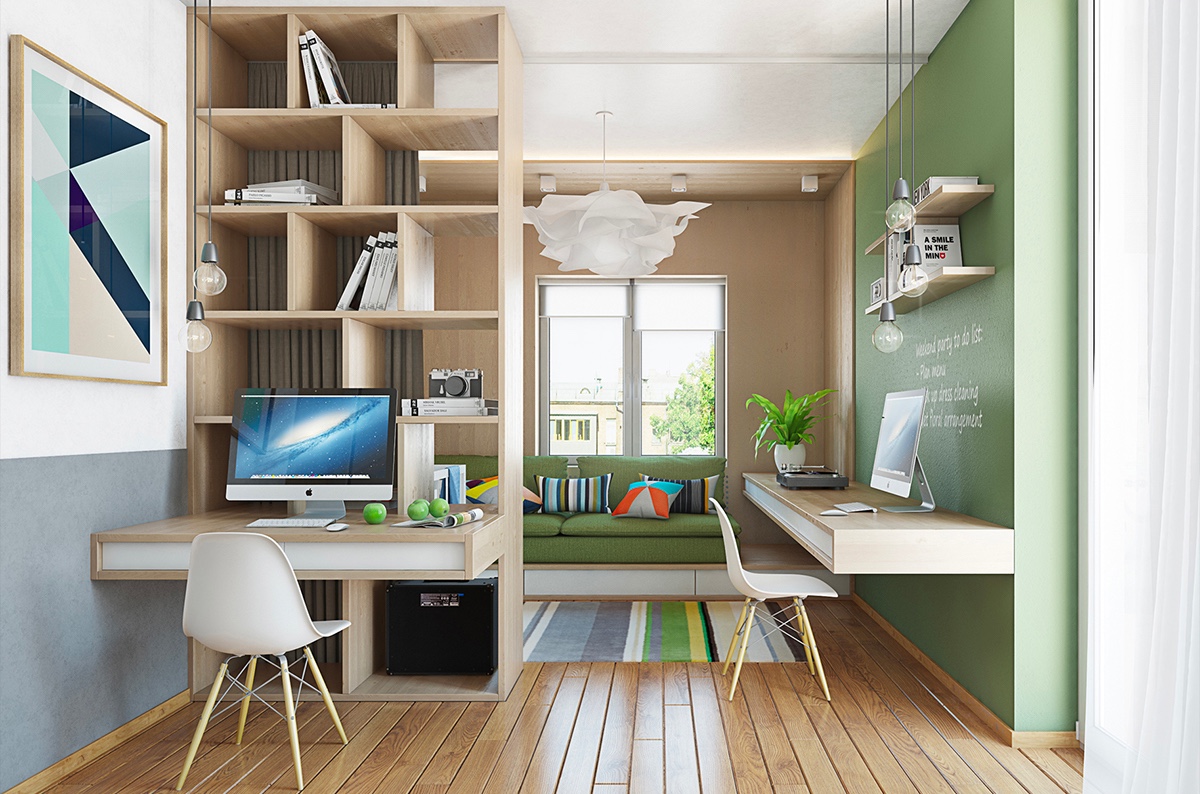 Does the gorgeous home interior design above make you interested? Come immediately to change your home design with the latest designs that we offer. We hope you are happy with a design like this. Good luck:)