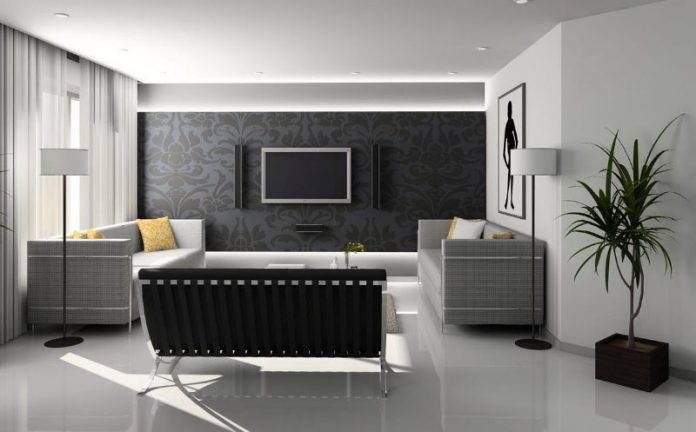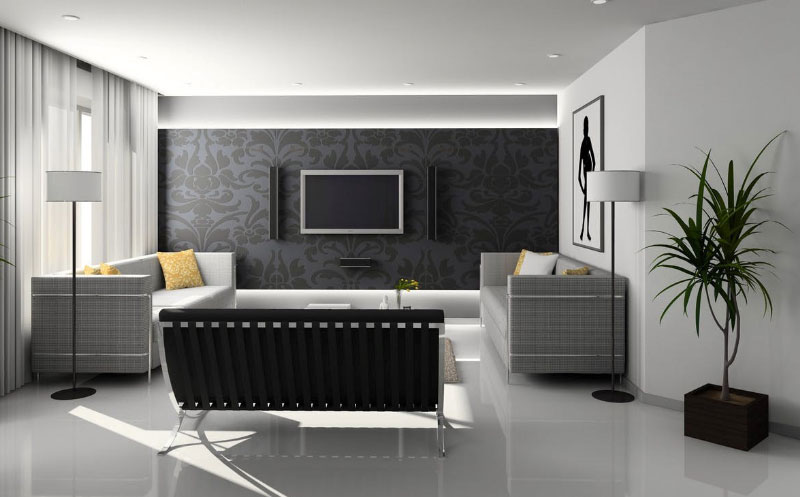 We have seen television evolving at the same pace as the development of technology. The old antique televisions had greater coverage area and an external antenna to tune the channels for a watch. Though they were quite conventional, they had higher durability and longer life. With the advent of smart technology, all types of electronic appliances took a leap towards advanced features and ease in use. Television too has come up to the level where you do not have to move from that couch, where you are relaxing after a long hectic day. Everything has changed from the technology to the designs available in the market.
We are in the age of flat-screen TVs, and companies are constantly striving to bring the most advanced and thin screens as possible. Brands have come up with ultra-thin panel technology and high defined picture quality. Television comes with several options, and one of the most useful options is to wall mount your screen. It is not an arduous task to mount the television screens on the wall and can be done easily by yourself. TV wall mounts have become everyone's favourite option over making the TV stand upright with the help of a stand.
Types of wall mounts:
Mounting the television is a great idea, as it looks fabulous on the wall. There are various types of wall mounts available and to pick the right kind for your TV, be sure of what wall material you are mounting to. Almost all types of wall mounts are compatible with the drywalls, and all necessary hardware is provided with wall mounts. If you have a plaster or a masonry wall, you will require stronger hardware that might not be provided in your wall mount box.
There are many types of different wall mounts available, serving different purposes for better viewing:
Mounting dream – Swivel, tilt, rotation & articulating arm
Video secu – Swivel, tilt, two articulating arm
Cheetah mounts – Swivel, tilt, rotation & articulating arm
Echo gear tilting TV Wall mount – tilt the screen down to reduce reflections
·         VideoSecu Articulating Tilt Arm TV Wall Mount – Pan, tilt, swivel, and roll function
·         Everstone TV Wall Mount – Tilt
·         ECHOGEAR Full Motion Articulating – holds up to 132 lbs
All TVs use a standard mounting pattern called VESA, which is an abbreviation to video electronics standards association. According to this standard, you can assure whichever wall mount you will use, and it will easily attach to the TV.
The mission to install the TV wall mount is to bring comfort at home and give you a chance to sit back and relax to entertain yourself with your family. These days everything is linked with the smart technology and linking everything together we can see that the sole purpose of developing better equipment, is to make life easier. TV wall mounts are not an exception; here are the advantages that one can understand better the purpose of having TV wall mounts:
1. Save Space    
The most significant benefit of wall-mounted TV to have at your home or business is a space saving attribute. These days interiors are all about setting up your home in the most efficient manner, where space-saving and decluttering is the most important one. Since the smart flat TVs are slim, no matter how big screen size might be the TV wall mounting makes the space cluttering avoidable. Thanks to the wall mount that TVs are flushed to the wall, which means that you have greater floor space by eliminating the table or stand. They provide the freedom and flexibility to swivel, tilt or rotate up to – 180% horizontally and 20% vertically. TV wall mounts provide comfort in binge-watching your favourite programs without straining your neck.
2. Elegant Aesthetics
Wall mounting your flat-screen TVs gives your home a modern finish, upgraded design appearance and rather a clean ambience. The wires can be hidden behind the wall-mounted TV, making it less risky of anybody tripping over them. Whether you wish to create a home cinema or installing an extra TV in your living room, kitchen or bedroom; wall-mounted TVs have more functional aesthetics. Consider a slim mount for a more elegant overall look. Wall mounts provide modern engineering using durable materials, with dual-arm technology giving smart aesthetics to your room with a relaxed watch simultaneously.
3. Eliminate glare from light   
Select such a wall mount that provides optimal viewing positions, having different attributes like tilting and side to side. This does not only provide the ease of viewing but also reduces the reflections from lights and the outside sunlight from your windows. Wall mounts help in adjusting the angle of TVs to remove the glare blocking your view of the flat screen.
4. Ease of installation
TV wall brackets and mounts are extremely easy to install. Usually, a step-by-step guide is provided along with the mounts. There are three easy steps to fix the mounts on the wall; Attach the brackets with your TV – install the wall plate – hang your flat screen. It is that easy.  In case you go for the more complex wall mounts, there are numerous how-to-do videos and tutorials available online.
5. Improved safety
Wall mounts are an engineering marvel to an extent. Most wall mounts are manufactured with high-quality material and are tested to ensure any TV weight that is specified on the box. You can safely place your LED or plasma that lies within the specified range of weight on the box or the literature. Make sure you select the correct wall mount, to safely secure your TV set against the wall guaranteeing the maximized protection. With wall mounts, you need not worry about the safety of your smart electronic television. There is a treat risk of TV tip-overs, especially in homes where there are children of all ages. Mounting the flat screen eliminates the risk of accidents, even at the places where there is lots of hustle-bustle. So, with the safely secured mounted television, you can live in peace, without the worries of security around your house.
Conclusion
Before you select your TV wall mount, make sure that you know the exact weight of your screen, and you are aware of the best suitable mount style that you will require. Take special care in the selection, considering that whether the mount can withstand your television's weight. There can be many reasons for you to go for wall-mounted TVs. However, the most important one that surfaces everything is the bliss of saving space and convenience in watching your favourite programs without disturbance and worries of risk factors that we mentioned above.  Apart from that, the main purpose of aesthetic elegance surpasses all missions of acquiring wall-mounted TVs. Which mission would be at the top of your list?