Roohome.com – You must be smart in discovering contemporary two-storey house design for your own home living. This is because of the sophistication of interior design which snowballs more efficient and dynamic. Like this design below, the designer combines a modern interior and exterior. Indirectly, the designer wants to show you how to decorate and arrange it even from the outside of the building. Do not waste it, just tap it down and here there are!
Contemporary Two-storey House Designed Modernly From Exterior to Interior by Jarchitecture
Jarchitecture proudly presents you a contemporary two-storey house design which is designed modernly from exterior to interior. From the exterior, the designer decorates the outlook with a modern minimalist exterior. You can see from some creative boxes which are designed obviously strong and stylish. The designer is brilliant in combining some specific materials such as wooden accents and stone textures. To achieve a natural sunlight and morning sun, the designer utilizes some big glazed windows that cover the boxes beautifully. You can add or plant some greeneries outside the house in order to get a livable vibe. Decorate your own terrace by using modern exterior can increase a cozy atmosphere while spending or relaxing with your family.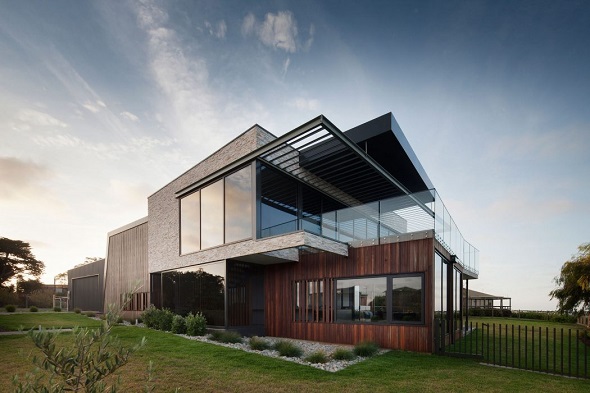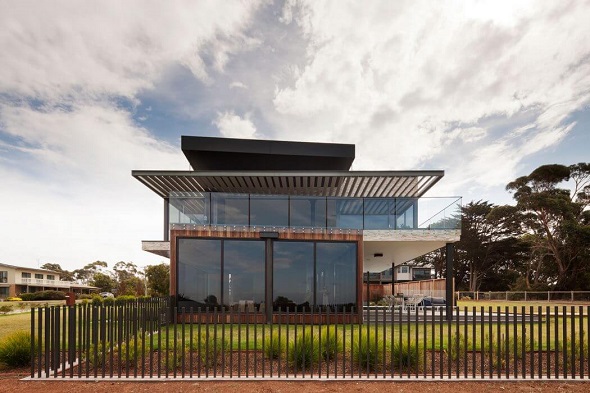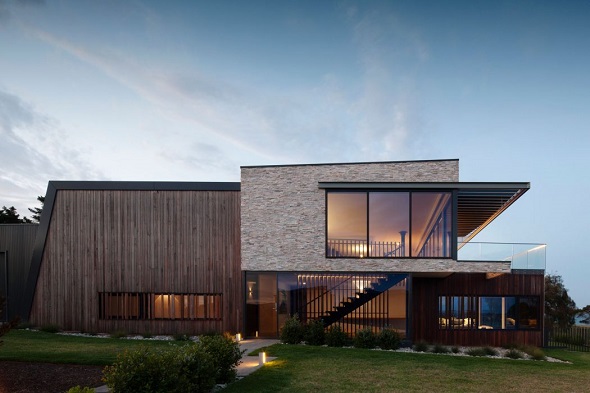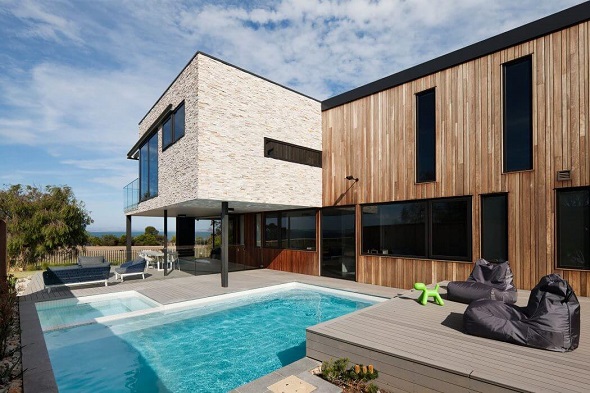 Move to inside the house, you will be spoiled with a cozy appearance of an open living room space. The designer decides to create an open living room in order to make the room wider and bigger. By utilizing some windows, the living room will be covered with a natural air circulation as well. The designer paints all over the room with soft white color tones. The designer uses a gray flooring that as gray as the couch. From the another angle, you are able to spot an open terrace which is linked to the second living room as well. The interior of this second living room is dominated with Scandinavian vibes. Interestingly, the designer combines a clement and warm atmosphere by adding wooden materials. Are you interested in this modern exterior and interior two-storey house design?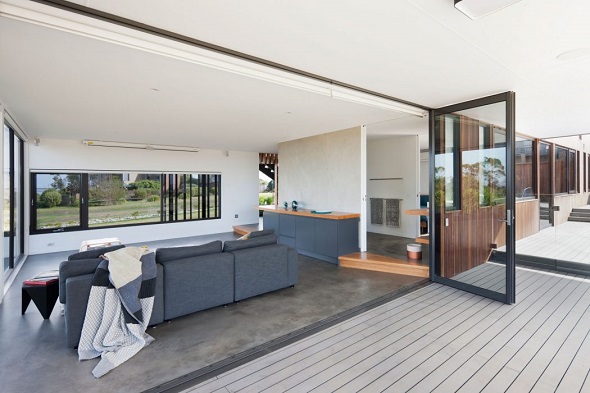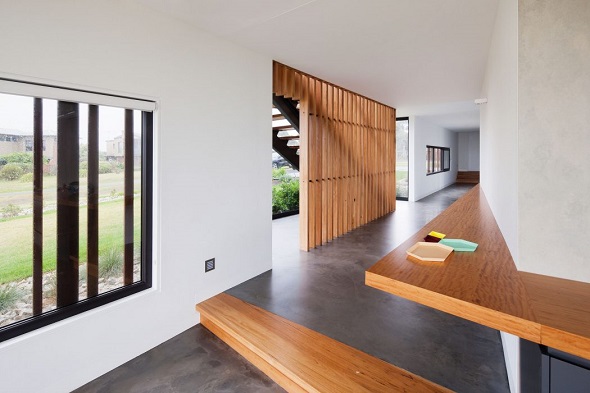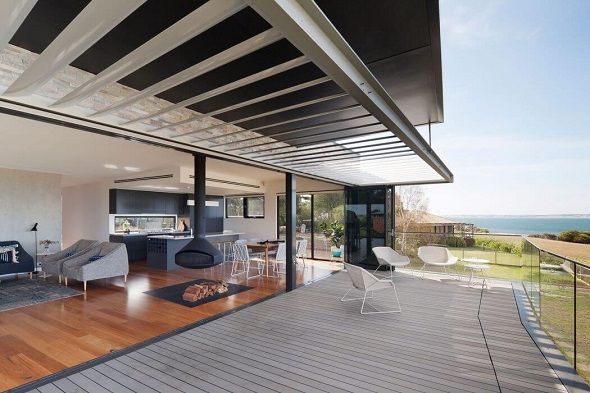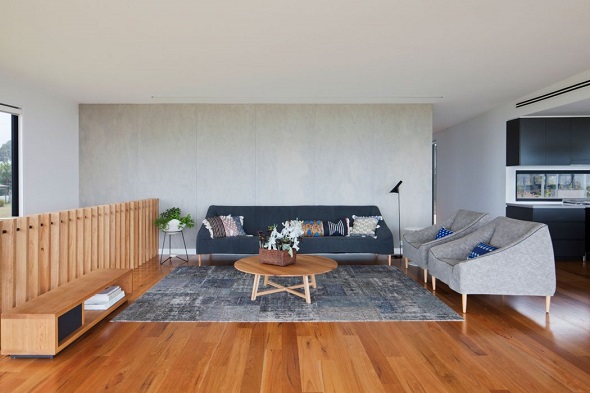 Decorating Bedroom and Bathroom With Modern Decoration and Arrangement Bring A New Harmony
It is good if you look for a suitable design for your bedroom and bathroom. Jarchitecture does not mind showing you a modern decoration and arrangement that will bring a new harmony inside. For the bedroom, the designer uses a sliding door as a divider to other rooms. A wooden table against the wall is the best idea if you want to minimize the use of electricity. Meanwhile, the bathroom is designed with contemporary decorating ideas. If you have a modest bathroom inside your bedroom, do not worry to decorate it beautifully. Like this design below, the designer minimizes the area efficiently.  A glazed shower door is good to be the divider. The designer also can divide the bathroom into two different usages, the first is a dry one and the second is a wet area.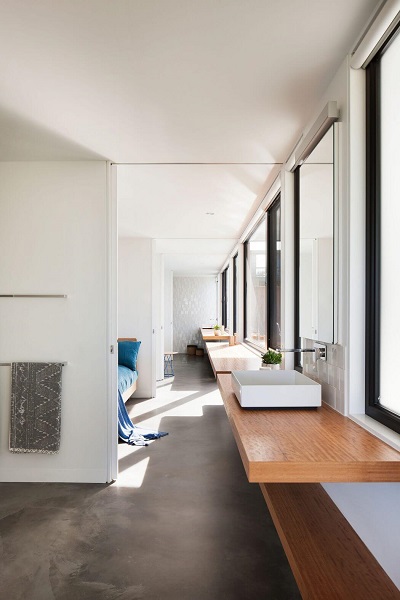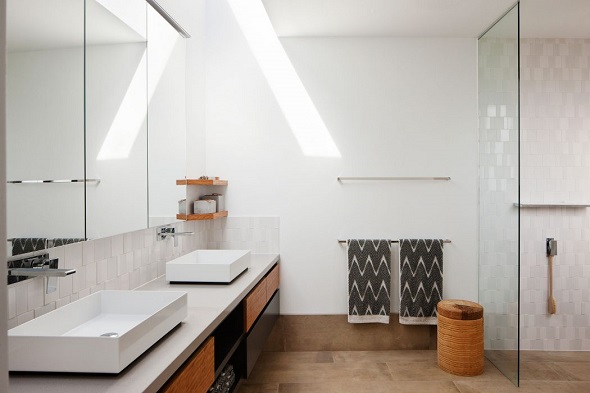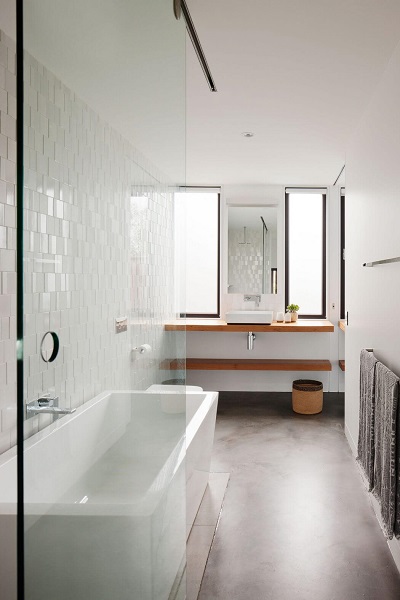 When will you get this contemporary two-storey house design to be applied in your own home living? Grab it fast if you do not want to miss it. If you want to see other designs, just visit and check here. Have a nice day!