Roohome.com – Have you realize that most of the men do not like the hard and glamor design? They would very uncomfortable while resting in that place. They think about the crowded features that are not easy to use. It so very annoying for them.
Men is a simple human typical. They do not need the luxury and glamor concept of their bedroom. When they come home after a long day, they need to relax and take a deep breath in the calm atmosphere. Clear lines and perfect lighting are all they need.
Most of the men need a simple room, away from the crowds and still comfortable. The attic bedroom design would be suitable for Men's retreat. It is quiet and calm, and they would have better sleep in the cozy attic. Do not make it to high, They might be tired while going upstairs.
The architecture and design team at Ukrainian-based Soesthetic Group successful make an attic bedroom with the light features and simple pattern. They do not use the bright color to avoid the crowded feel. Applying the brick and wood materials is one of the best solutions to change bored image about the attic.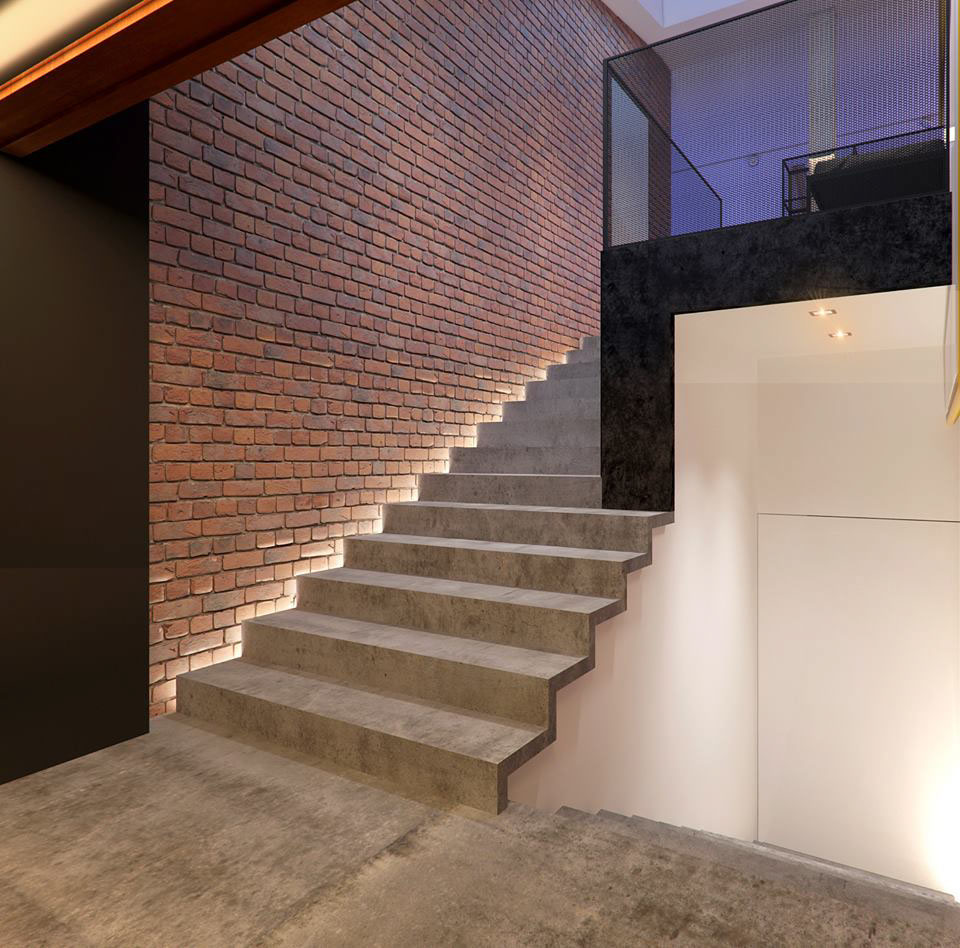 How about the staircase? It blends with the floor plan. Applying the concrete material would make it feel natural. The red brick wall is the other element that you can appear for this simple space. A little bit of light in the staircase would help you find the way when the night came.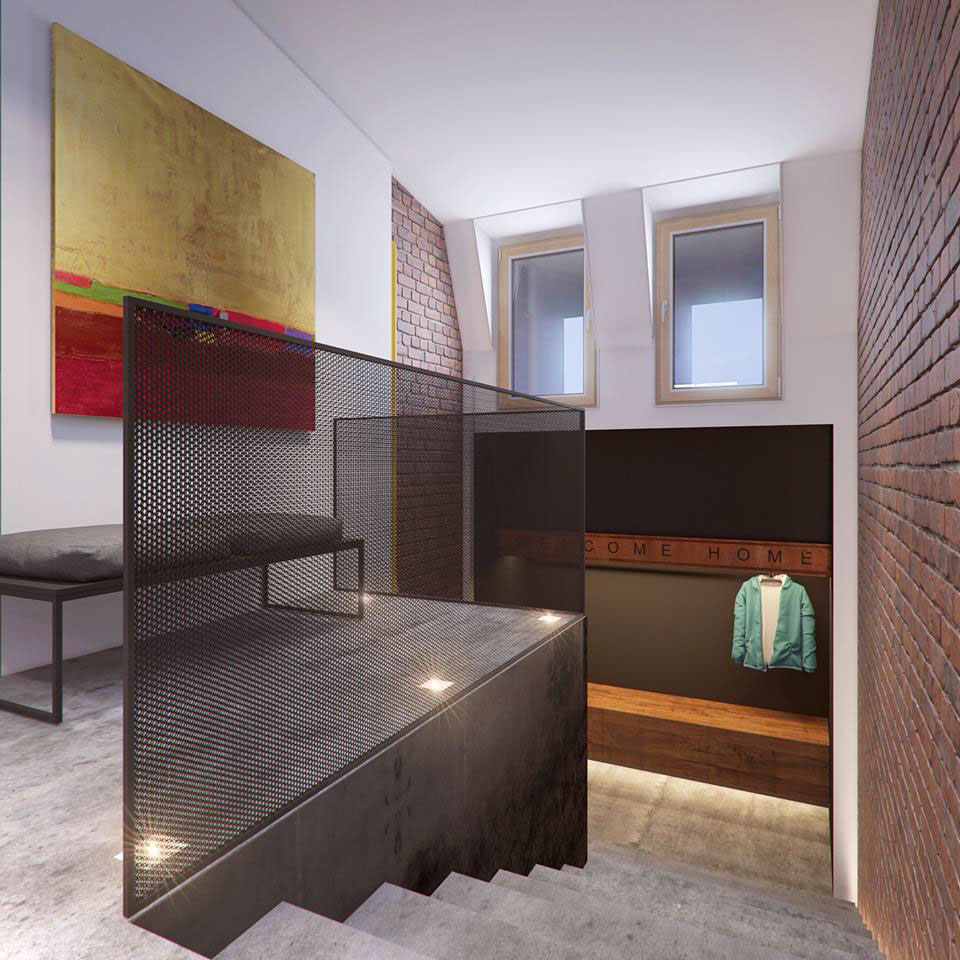 The remainder of the attic room is suitable to use as a wardrobe and dressing room. Simple and masculine wardrobe for men. You would like to find your favorite cloth in the unique space like this. You can put a bench beside next to your wardrobe, it can make you easier. Applying some whimsical art decoration is also good to make the theme stronger.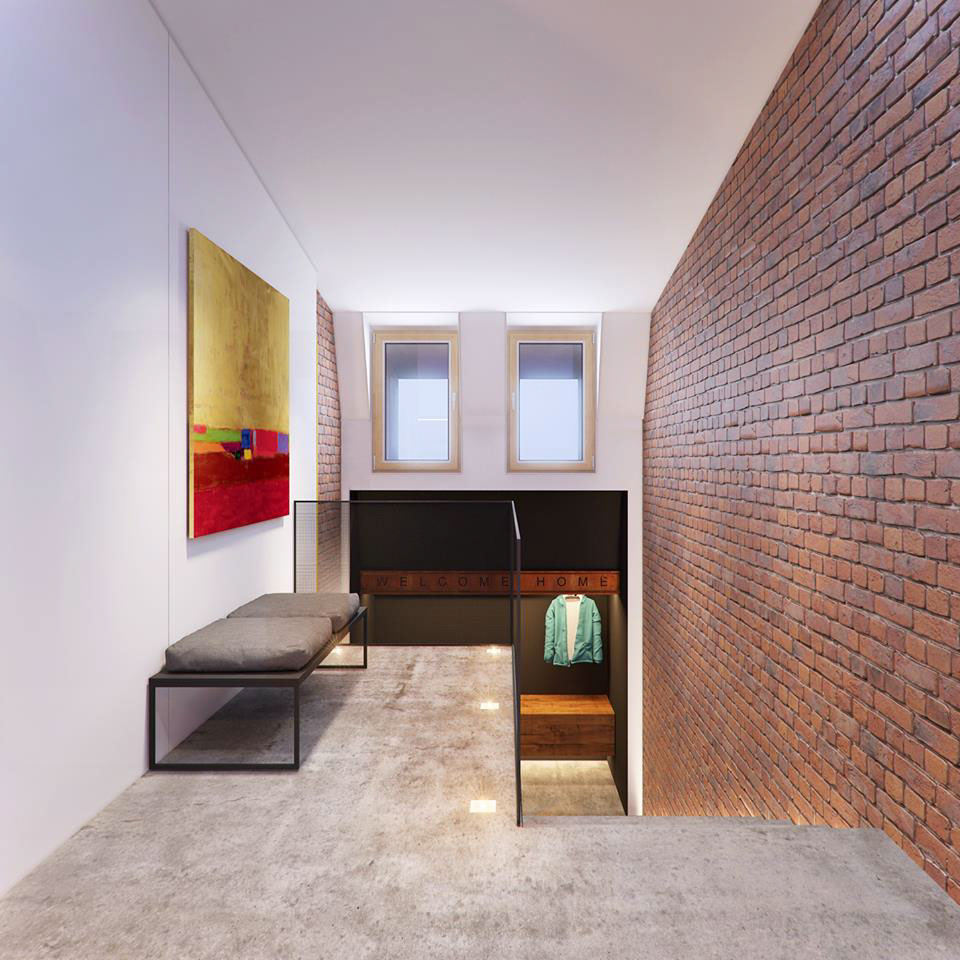 It would be better if you give some window for this small space. It might be stuffy without any window. The natural light would hold the important role to make the awesome small space brighter.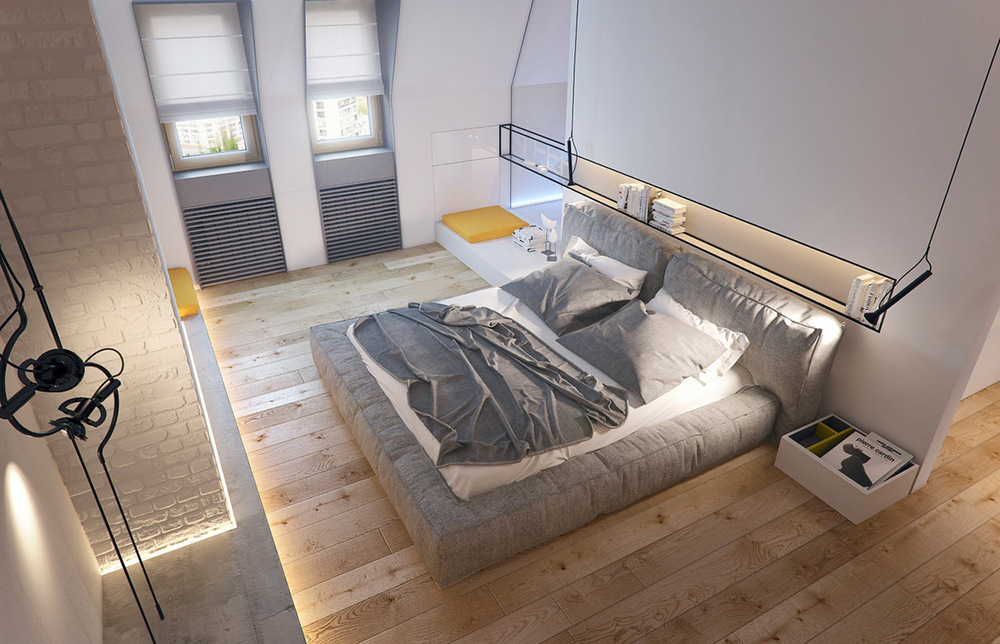 The attic bedroom design that would be the cozy retreat for men is enough with the frameless mattress. The light brown floor blends with the soft atmosphere might help you to keep warm. How was the important of lighting arrangement! You would damage the silent and cozy feel if you use the lamp that is too bright.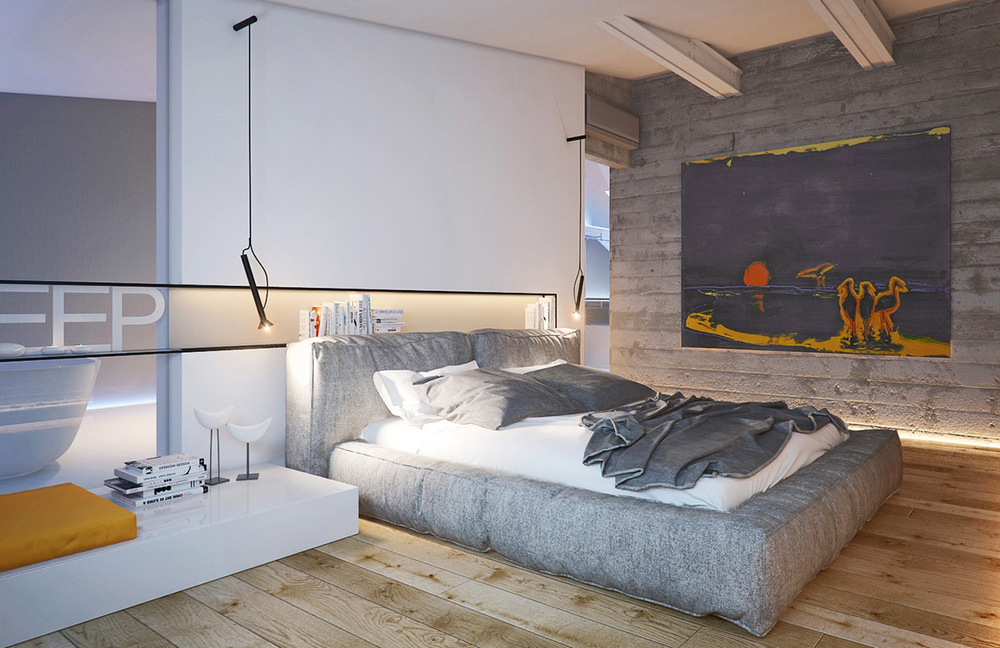 You have to make sure that all materials here come from the natural element. If you like reading and collecting some books, you can make a suspended bookcase. If you want to add some decoration, you can apply the abstract wall paint or poster.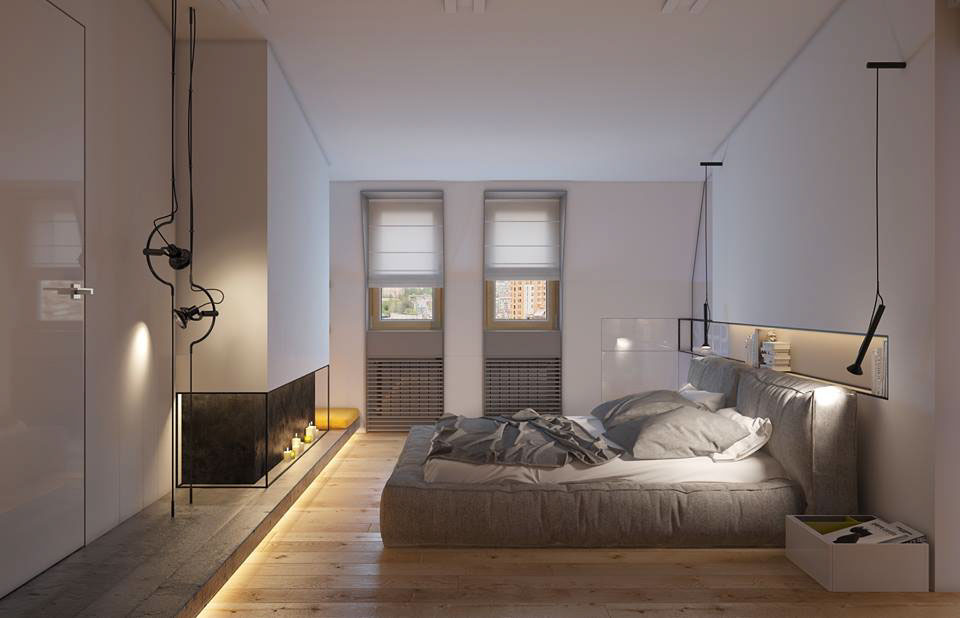 The relaxation area in front of your bed can be used for placing aromatherapy candles or something like that. The attic bedroom design is not always boring as long as you choose the right design, and make it simple.