Roohome.com – A woman has an assortment feeling about their life. They need to make a special space that can devote their feeling. This stylish bedroom design is suitable to apply. We have to find many references to make a special room that woman might love.
This article would give you one of the best references that you can apply in the woman's bedroom. Having a colorful and soft shades are the combination that possible for a woman. You can appear the colorful and charming space with the cute features in that space.
Dmitriy Schuka is Russian designer who has succeeded in creating a woman's bedroom with many features that are also interesting. Pink, Yellow, and Tosca are the bright color that perfectly blends with the dark color. He uses pop art decoration to beautify every space in this room. They do not be afraid making unexpected creation.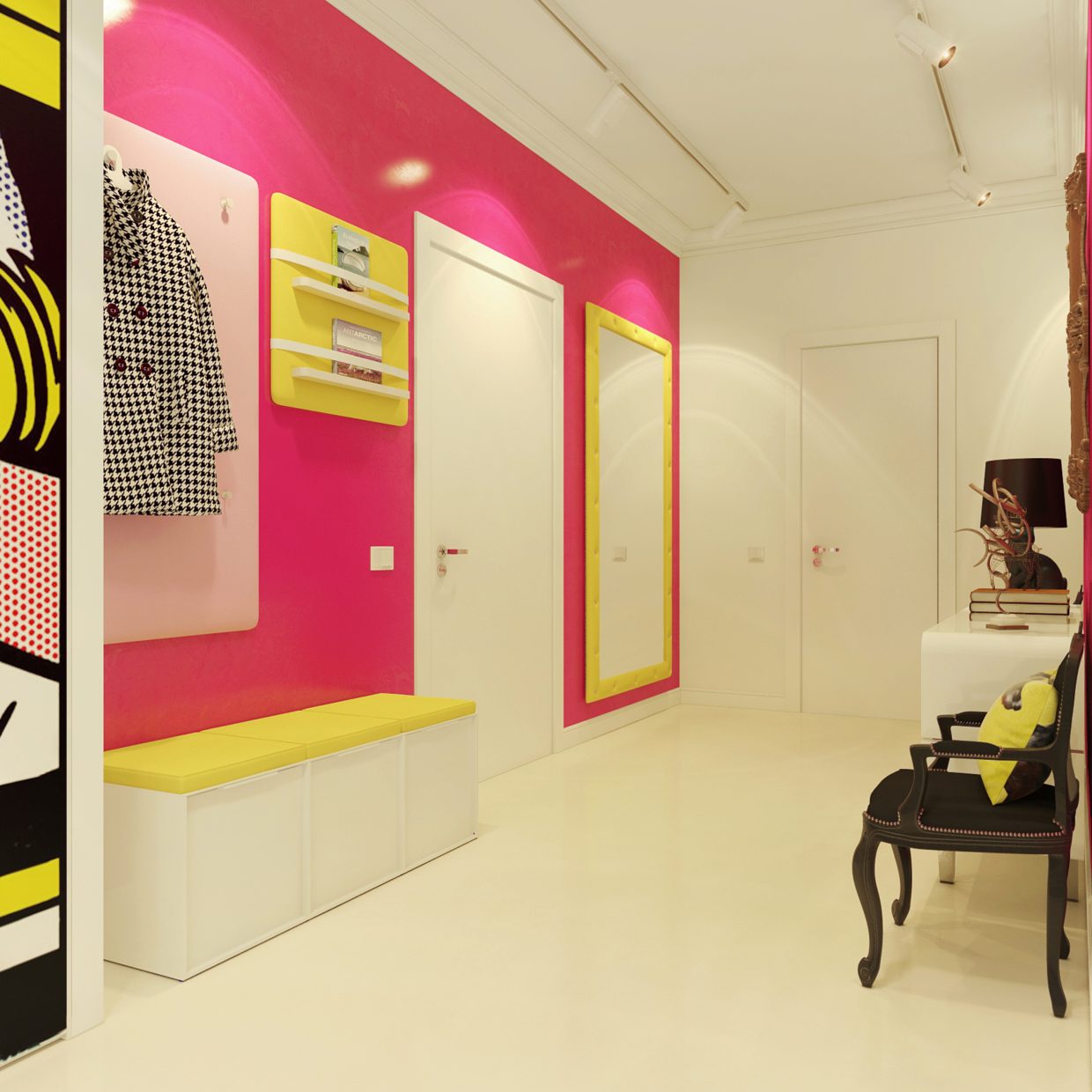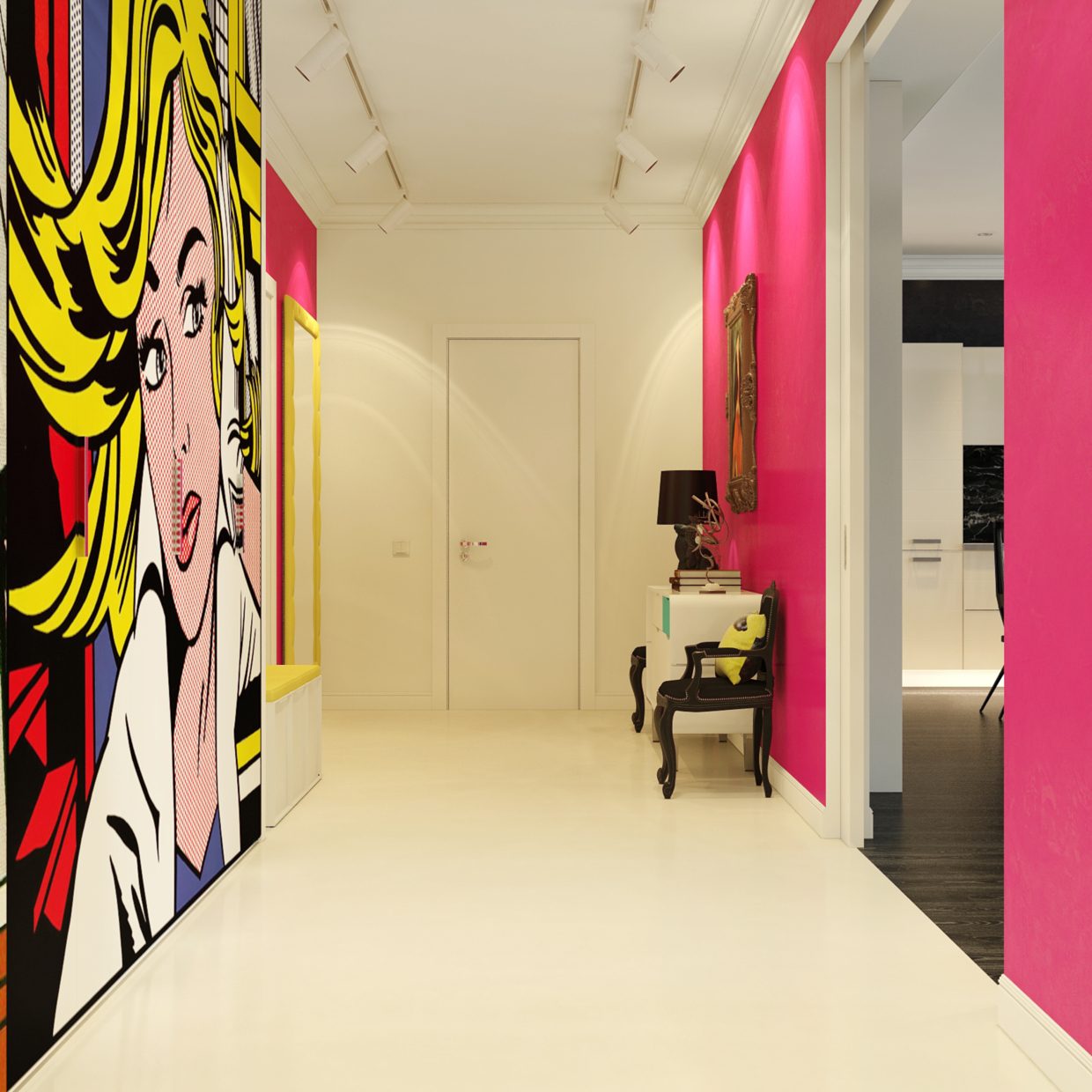 The first space is a funky dressing room. It is free to find and try your best outfit for a special day. The large pop art decoration would catch an attention from everyone who entering this room. The light arrangement is also looked nice and sweet.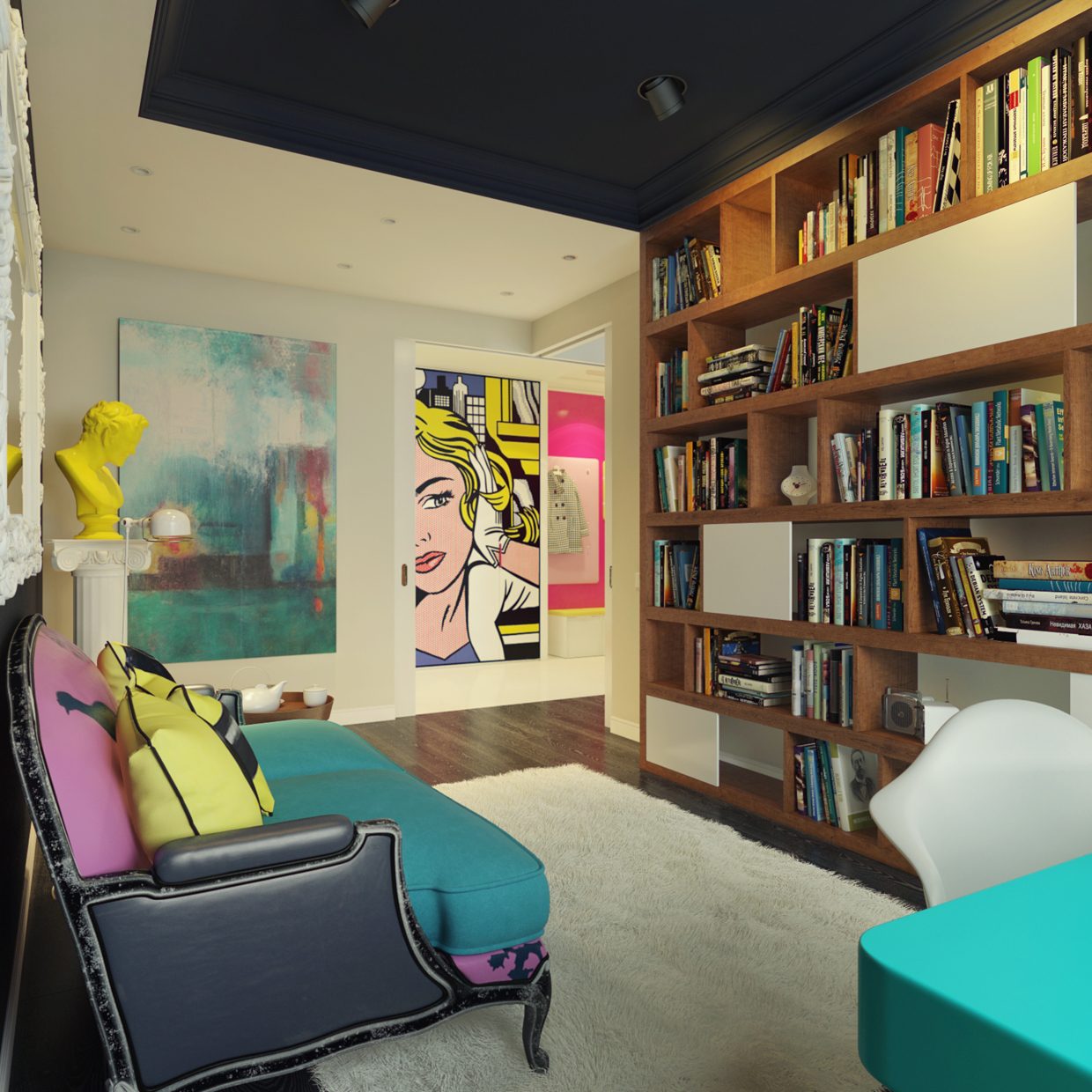 Every human needs a space to learning and working. The comfortable working space is every woman's dream. They need a sweet and cozy feel at their workspace. So, they can spend time without feeling bored. You can put the colorful sofa and work desk that can make them does not want to leave and stop working. Do not forget to provide some books in the wooden bookshelf that can help them while learning. Black ceiling with the simple lamp is perfect for lighting this room.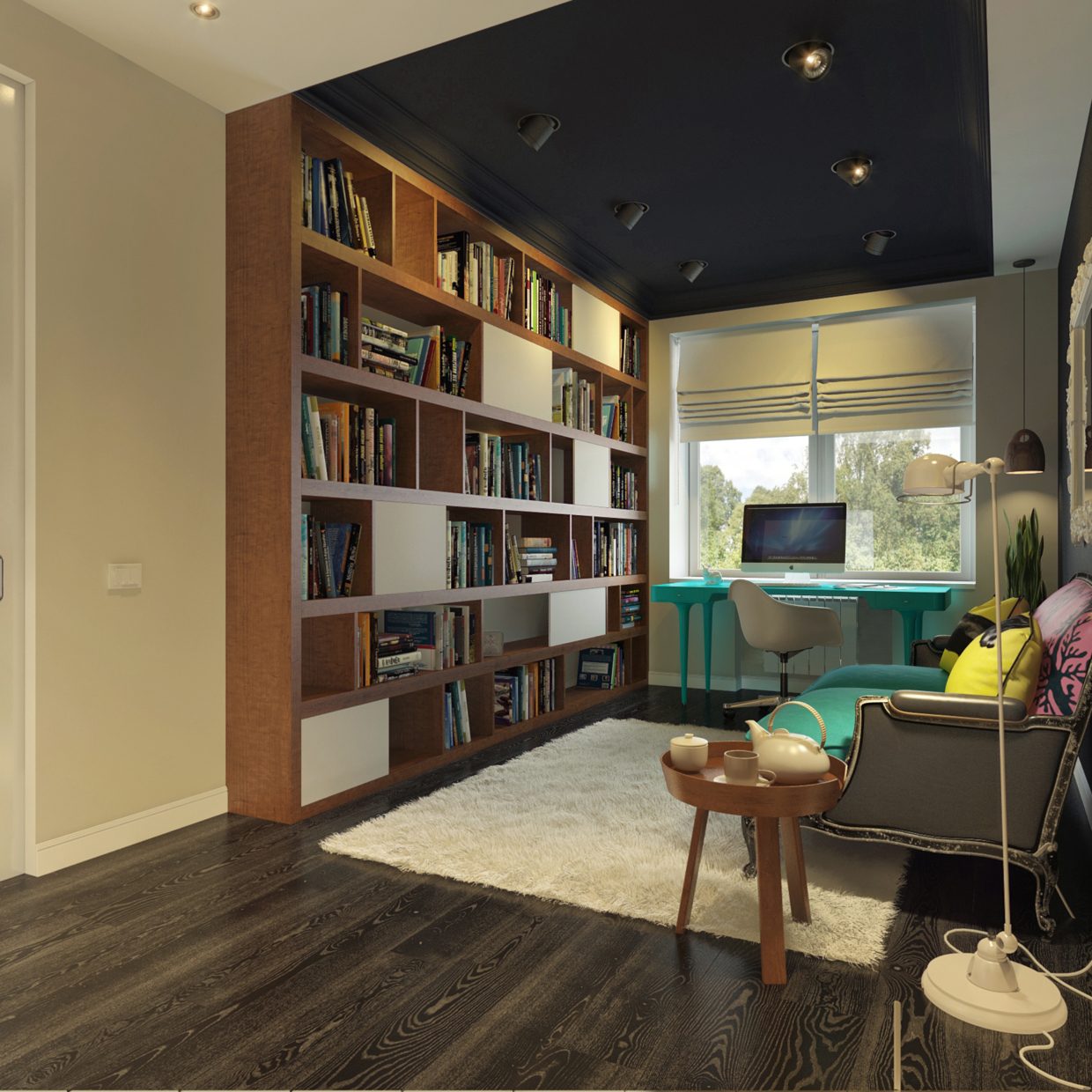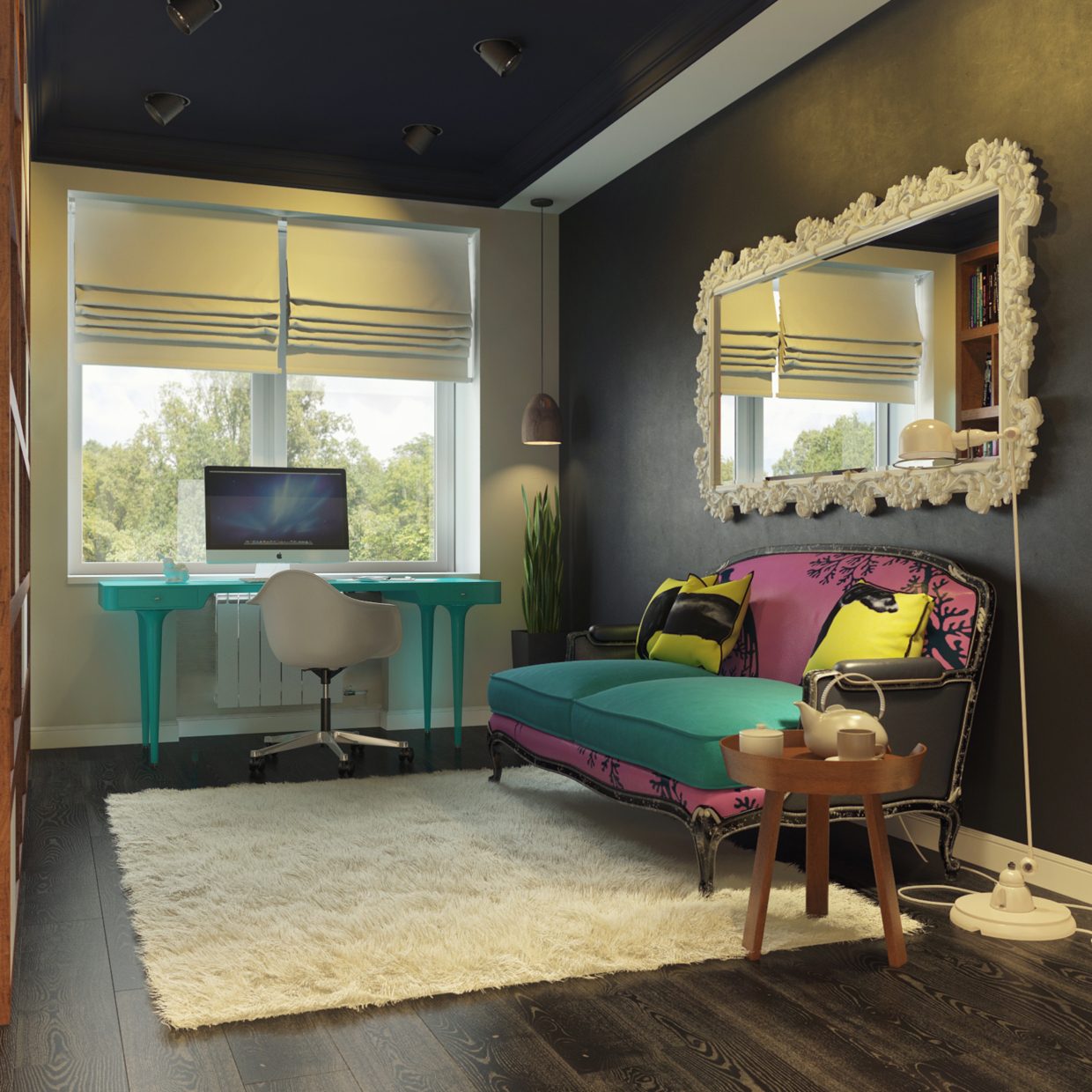 Some research says that work desk that facing out of the window would give more inspiration and ideas while learning or working. So, you can apply it. The modern work desk is suitable for a woman. The wooden floor with the nature pattern never too bored.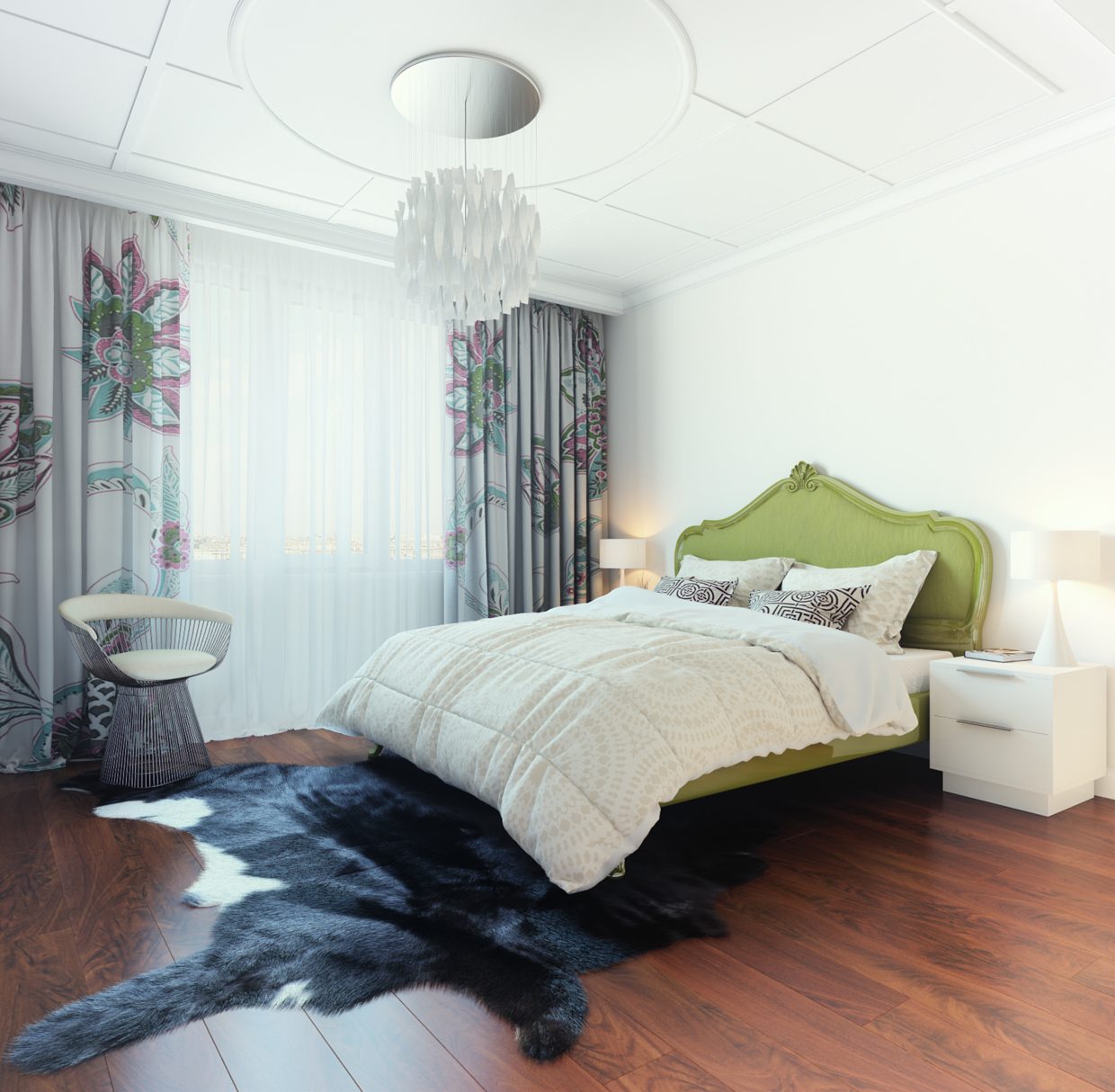 Stylish bedroom design with the soft touch gray and white can be unexpected combination after green comes. The other might attract to your bed frame that bright, but still smooth. Double curtains were sticking to the floor will be a light brightness control for this room. So, when you are sleeping, you can set the appropriate light before.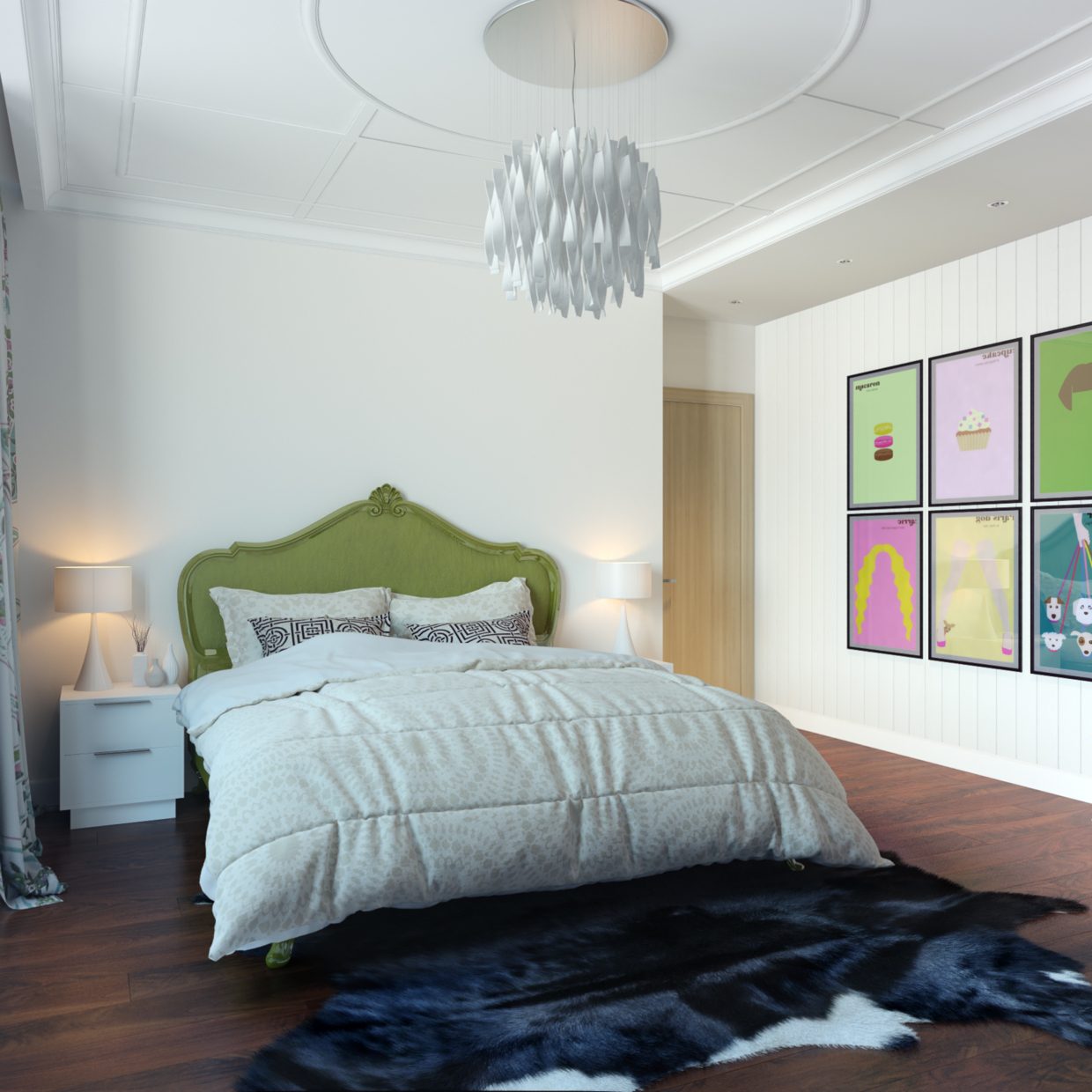 The designer still uses the pop art style as a wall decoration. It is cute and sweet to greeting you when you wake up in the morning.It does not matter if you want to make the same combination between the wall and the ceiling design.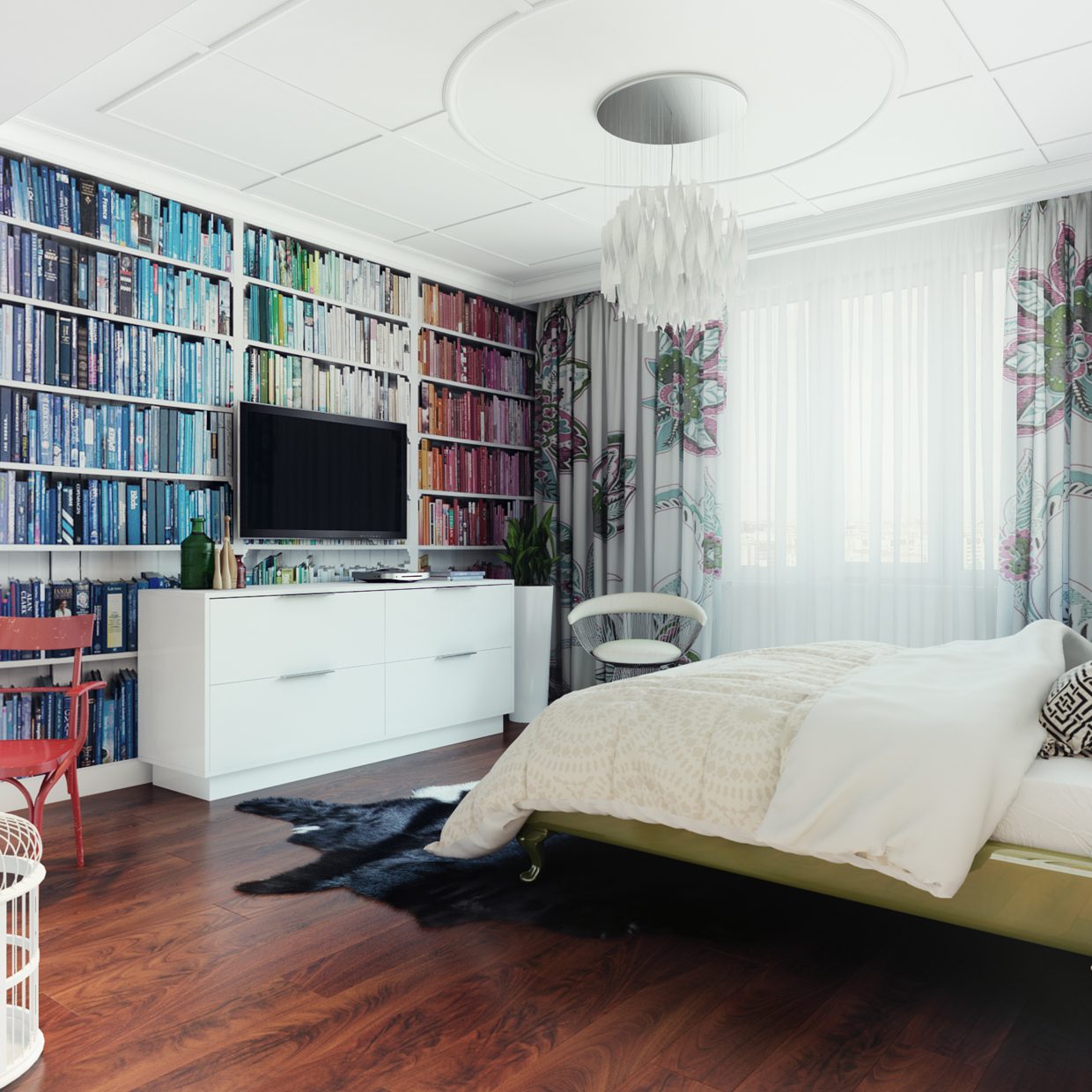 Do not make too many features in this bedroom, because you already put it in the dressing and workspace before.  But, If you really like reading, you can make a bookshelf behind your TV display. It would be the decoration and also complete the stylish bedroom design for woman.