Roohome.com – Have you ever imagine having a top floor apartment? Do you ever feel that is like a bad dream? Actually, having amazing living space of apartment can be something interested. You can make an amazing space with the beautiful ceiling features. Do not worry about losing the value of aesthetic in every room, because you can take the advantage of the ceiling features.
You have to give the best creation to realize the beautiful and comfortable room. Some people think it is too hard to realize. But, you can do it with your creativity and other references that can give some ideas for you.
The architecture and design team at  Soesthetic Group creates an amazing living space design in the top floor house with sleek contemporary features that can make you shocked. They are doing the best arrangement in every detail. That is why if you here, you would feel like laying in the high cloud.
Every feature is something that can support the theme that the owner wants to appear. So, you have to make sure the best materials while choosing the furniture and the features that you want to use. It is your task to make a comfortable living space.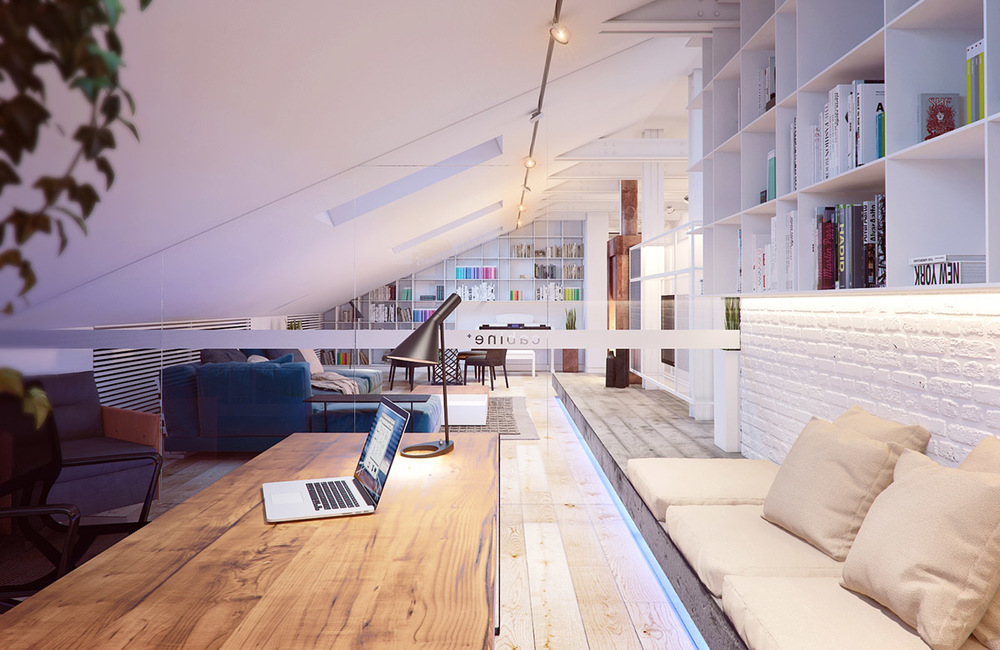 If you want to give a luxurious feel, you would be better use white color. Because it is no doubt that white is a symbol of luxury. The rooms were shining can make it look more fresh and spacious. That is why you have to use the soft color that would be bright. The transparent sliding door can be a good border between the room and the other one.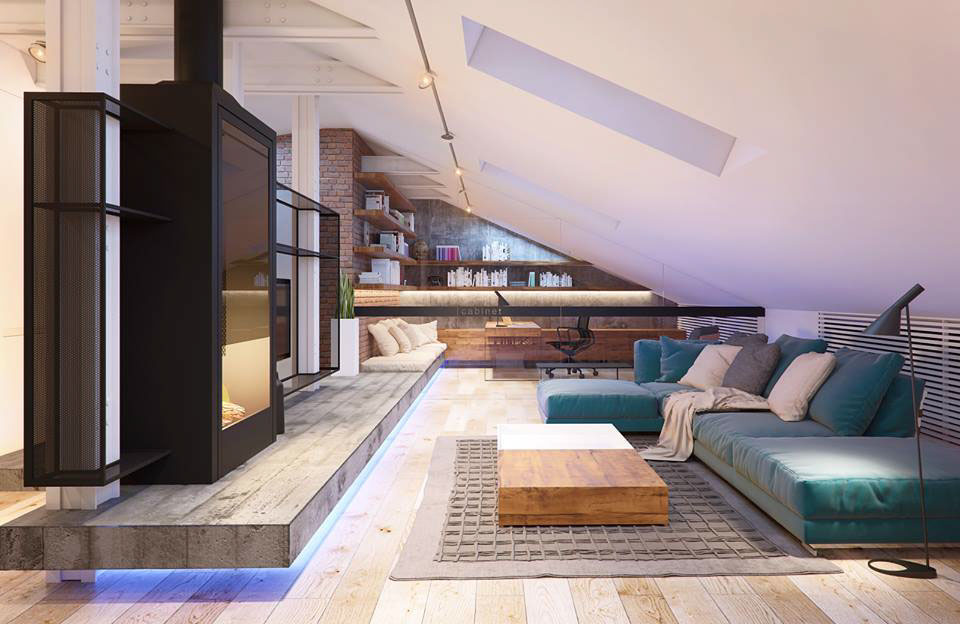 The element of wood and brick still being the favorite materials for creating and supporting an amazing living space. You can see the perfect combination from all of the element here. The simple wooden floor and brick wall decorates the room warmly. A small coffee table in the middle of this room is suitable to accept your coffee and snack when you watch your favorite movie.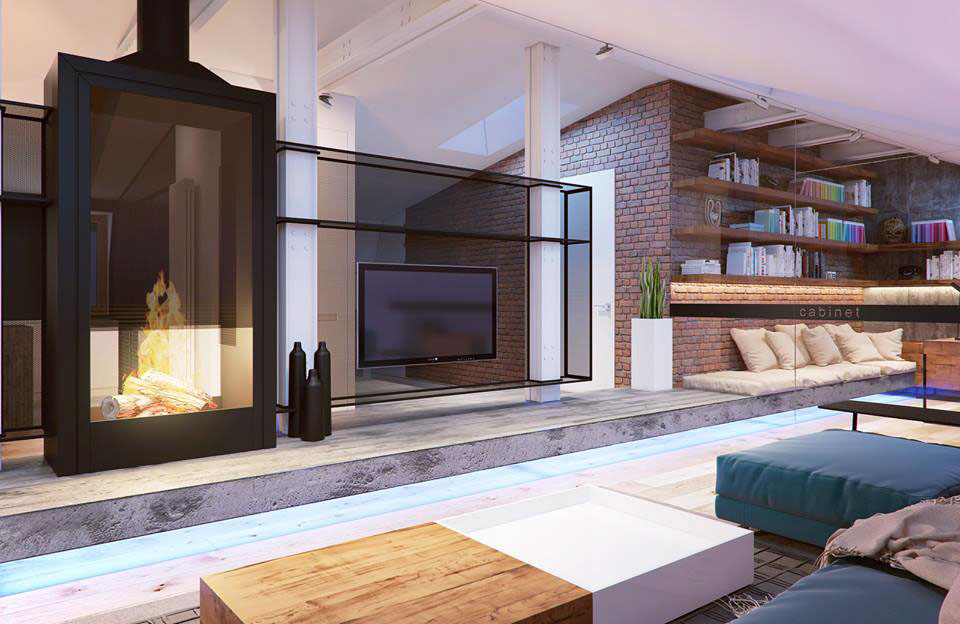 Modern design is never too bored for a TV and fireplace display. Both of them are working in harmony. You would never want to leave your favorite TV show.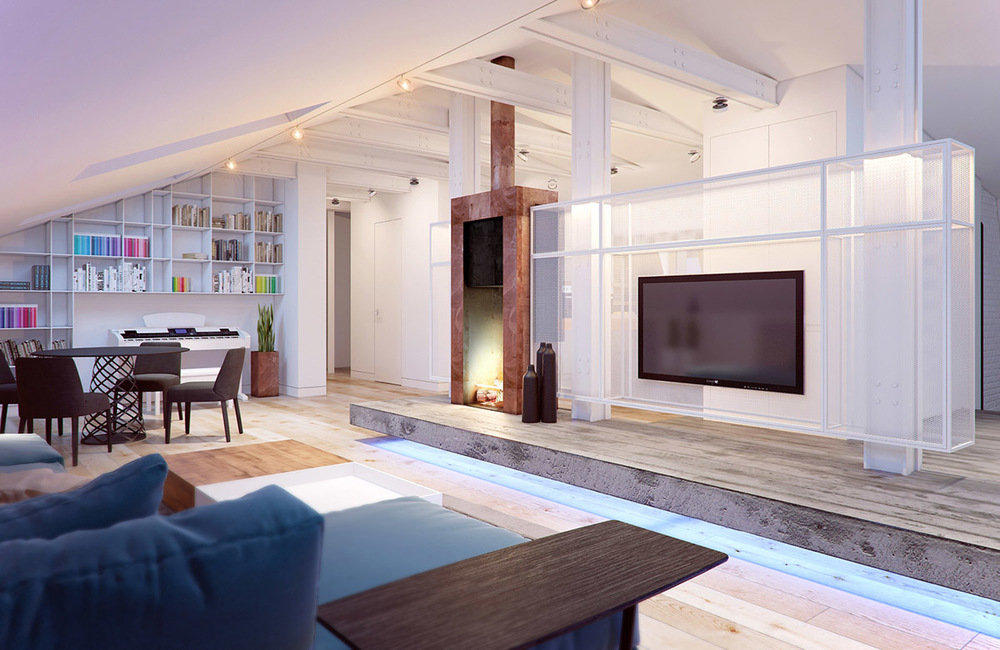 You can make two kinds of living room, the first one is for your friend, and the other one is your private living space. Black and white would be the best option for your TV display. Putting your favorite musical instrument or something like reading space is suitable in your private living space.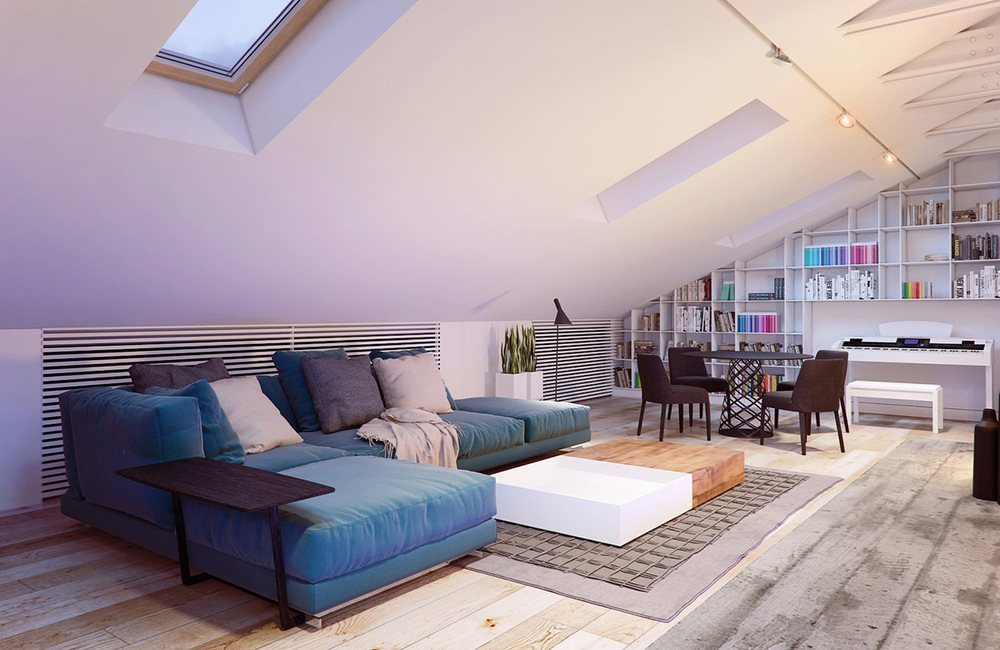 The ceiling features still hold their role as a room decoration. A cute ball sofa might be your favorite place to spending your leisure time with family.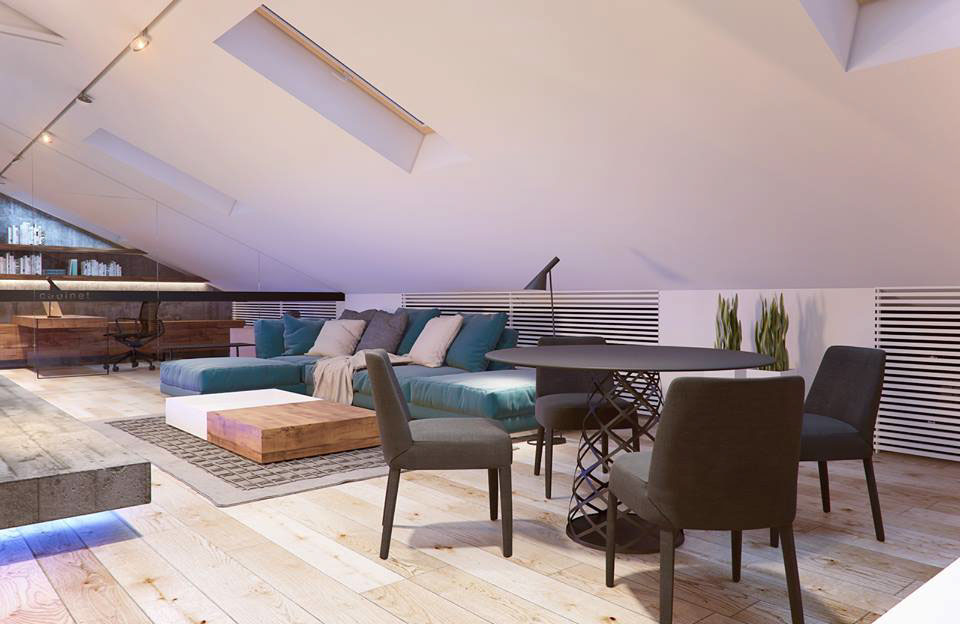 The black table set can be a versatile furniture that can be a dining or reading table. To realize an amazing living space design in the top roof apartment certainly need a little bit of creativity. We hope that you can find the best idea.