Roohome.com – Do you know that relaxation is an important thing to restore your spirit? Therefore gorgeous bathrooms here are connected to nature make you relax. Because of that, You should put the elements that have attracted and pleased like, Water, fire, and connection to nature in your bathroom. The comfortable bathroom identically with gorgeous bathtub with the steam flowing out of a window and candlelight.
Some famous designer creates a gorgeous design for a bathroom with abundant use of plants, flower, the ancient element of fire, and the natural wood floor. Some of them, use a window as media to connect bathroom with nature, and the other does not use media but directly to the object of nature.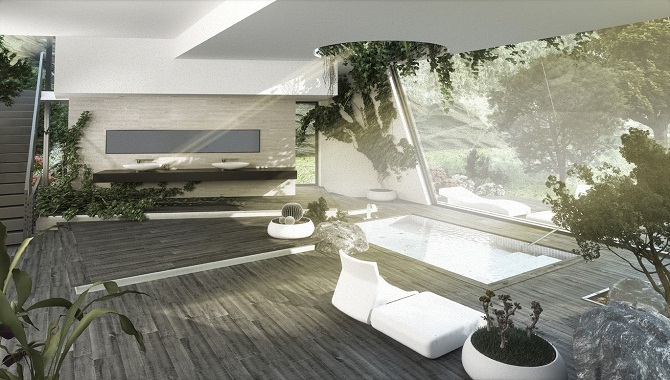 Cuantico creates the relaxation feel in this bathroom, he visualizes a vista of a deck and rolling hills outside the window. He put potted cacti, succulents, a tree, tropical plants and vines inside. Do not forget to use the wooden floor to realize gorgeous bathroom.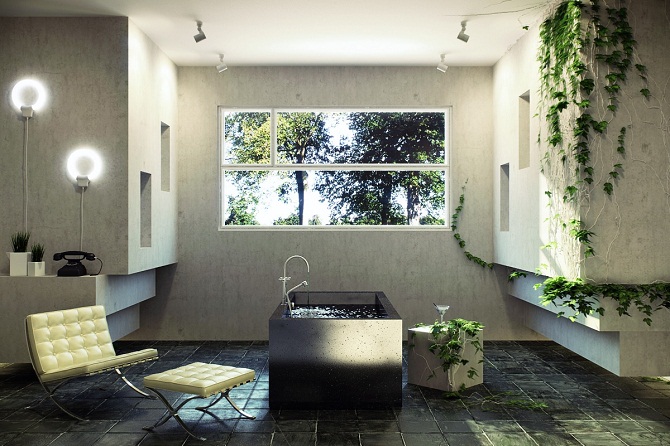 Oleg Trofimov makes an indoor garden with the vines on the wall create a nature atmosphere in this bathroom.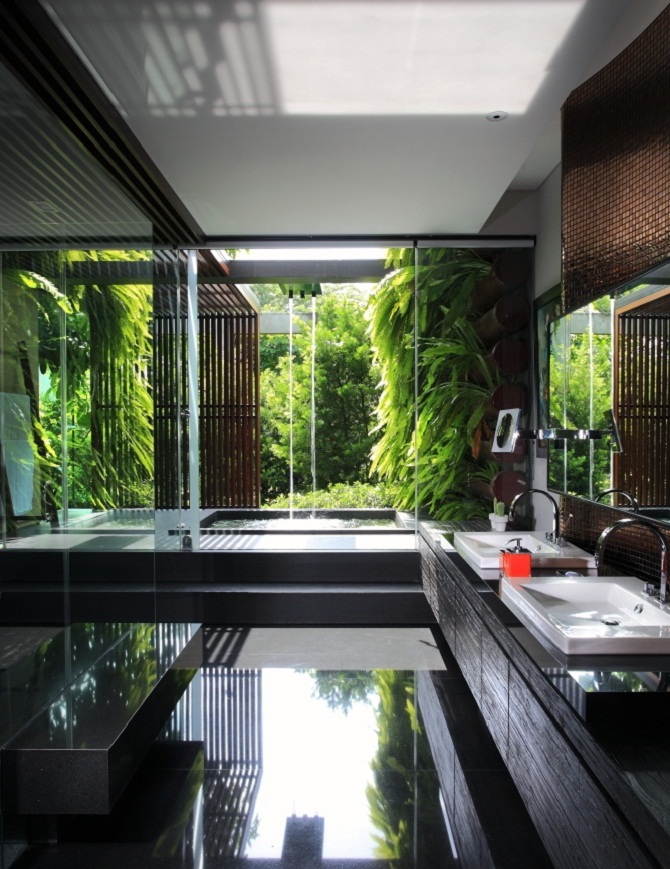 Modernist jungle bathroom would be a gorgeous bathroom for you. You can make water streaming into the tub from above. You can take a bath with an excellent message in this jungle bathroom.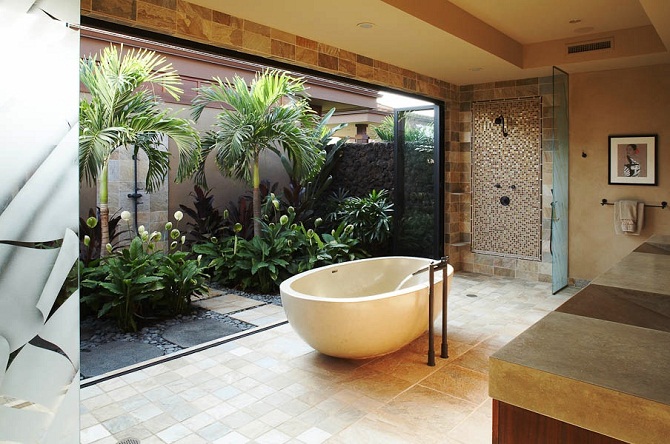 Willman Interiors provides a sliding glass door/wall to make it easily looking out onto a walled courtyard of tropical vegetation. A simple garden outside beautifies your nature concept.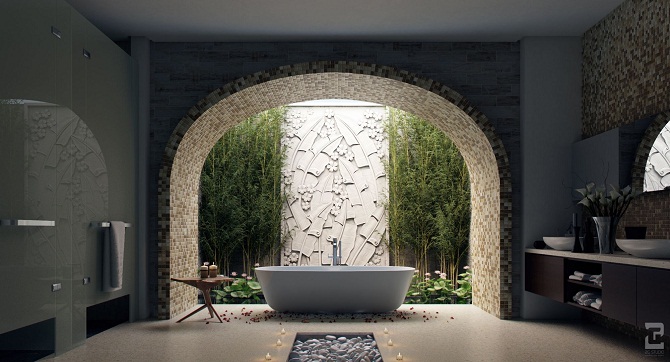 The designer does not use a window to separate the bathroom and the garden. This gorgeous bathroom directly connected with nature.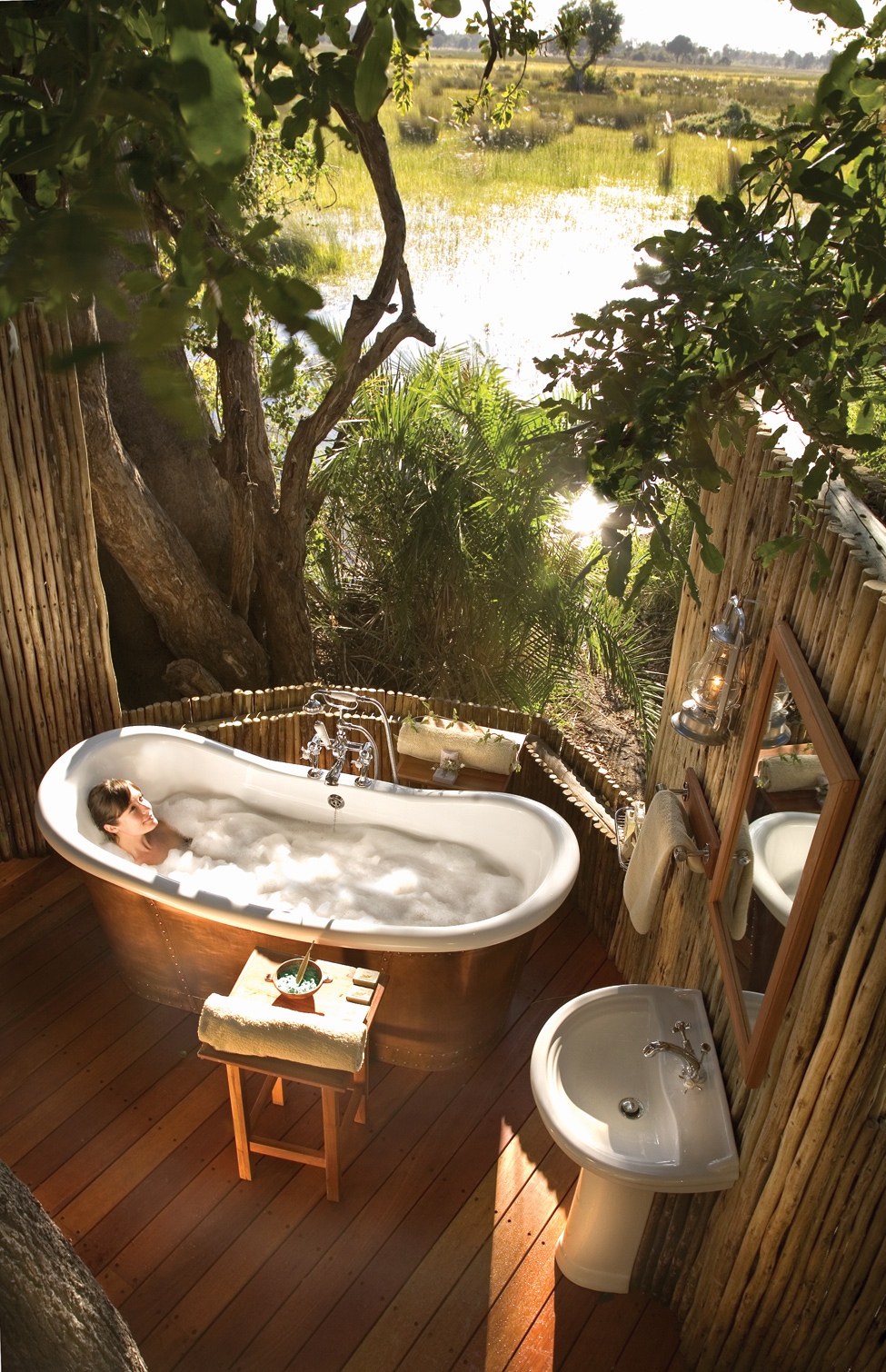 A human can not be separated from nature, Both of them are complementary. So, which gorgeous bathrooms of nature design that you prefer?