Roohome.com – Have you ever make a plan to combine between your dining and living room in one space? It would be a good idea to apply a gorgeous open plan dining room design. It can be very useful to save your space for the other. But, you have to make it still elegant and comfortable. Do not make it too small and full of the equipment. Because it can be uncomfortable for gathering or eating.
Making a dining and living room in one space had a lot of advantage. You could feel the togetherness with family or friends in that versatile space perfectly. You can be chatting, cooking together, or just bake a bread with a smear of chocolate. It sounds good, right?
Int2 Architecture has made the dining and living room design in harmony with the soft touch and beautiful decoration. He used the light materials and simple decoration there. You can take a look at the line in the every corner, looks more clean and smooth. It does not reduce the wonderful impression of this room.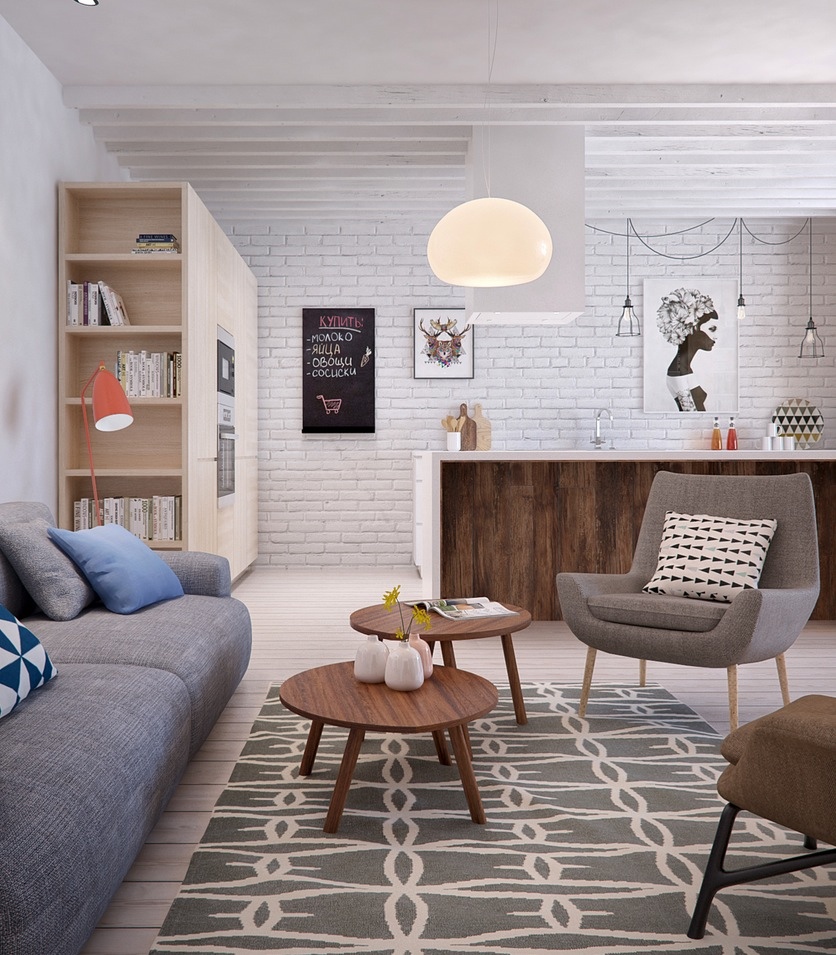 Using white color as a background is one of the best solutions to make a spacious feel in this room. You can use brick materials for making a vintage side on the wall that can beautify this room. It is free to choose neutral or pastel color for this room. The designer uses the wooden materials for the furniture and features that can make the atmosphere warmer. You are free to choose a suitable floor material for this room. But, it would be better if you use wooden materials with the soft pattern.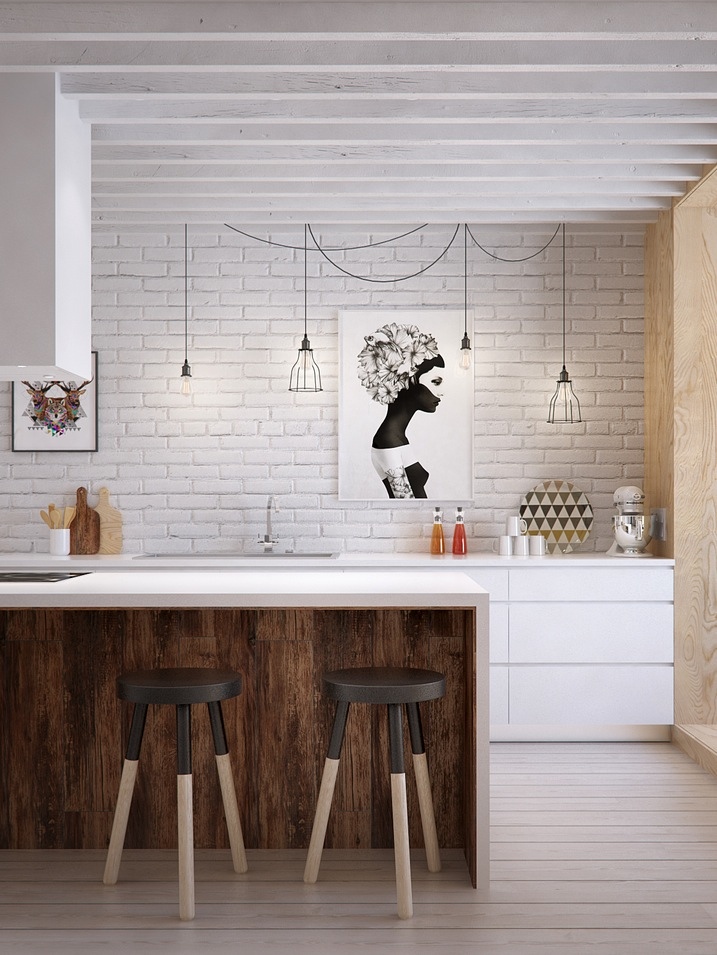 If you want to make your morning more beautiful, you can make a mini bar and enjoy a glass of warm chocolate or cereal that can make you get the passion for starting the day. Putting some wall decoration with the sketch or paint can change your mood.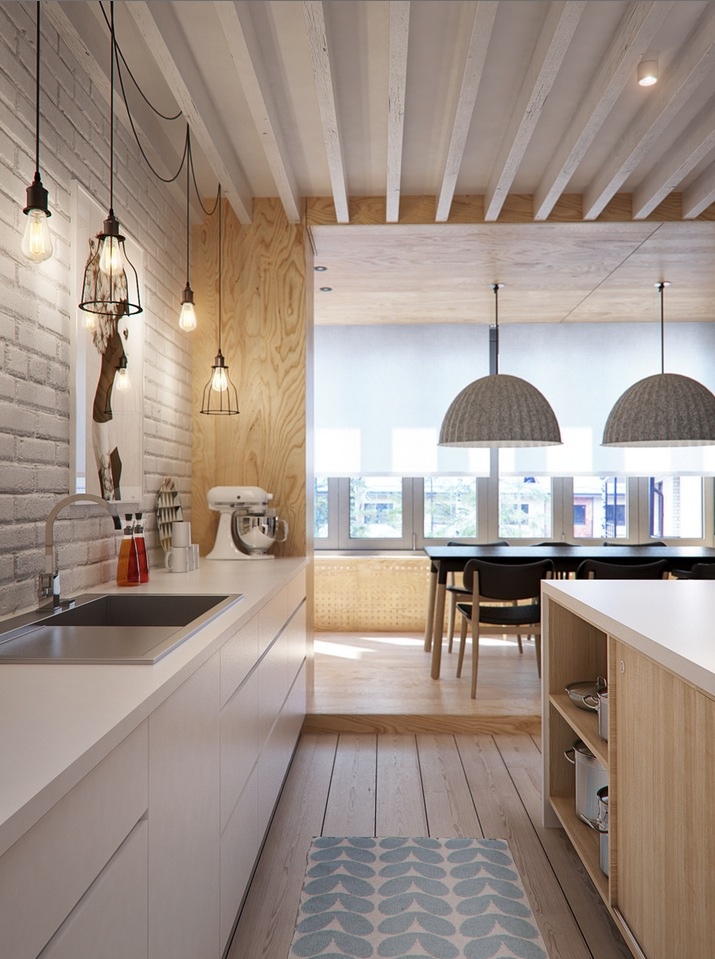 Gorgeous open plan dining room design would be more beautiful with the minimalist kitchen that looks cute and stylish for cooking the delicious meal. The arrangement of light that was good and not too bright will accompany you while cooking dinner. Creating an unforgettable moment in the best place at your home.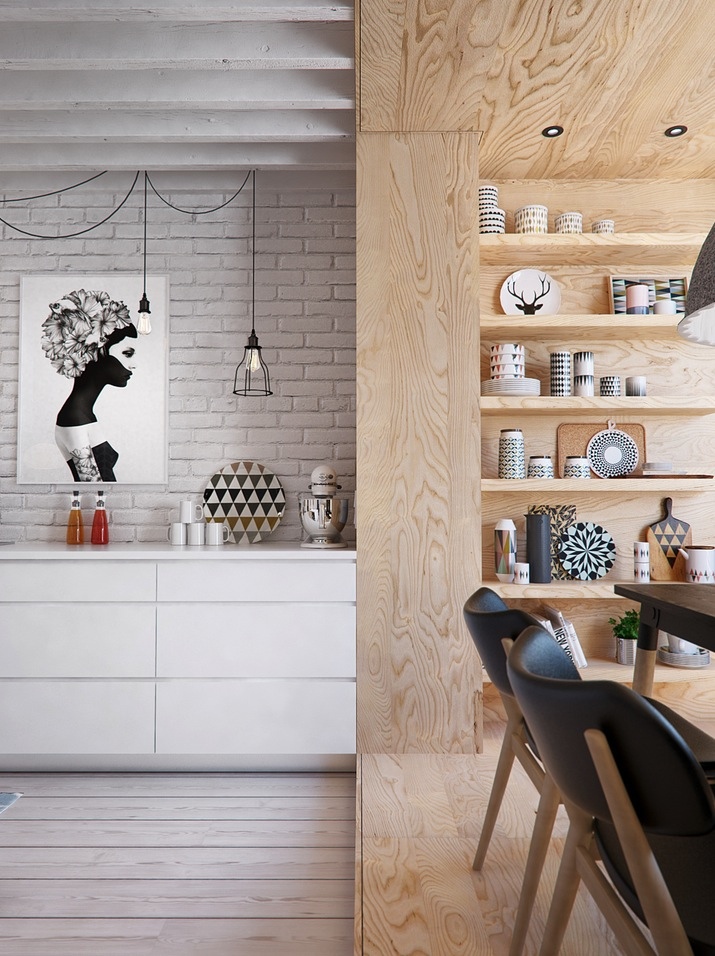 You can create an awesome cooking ingredient's shelves that can have 2 kinds of advantage. The first one is to save your equipment and your cooking ingredients, and the second one is to decorate the space between kitchen and dining room. It would be better if you use the light wood material with the traditional pattern.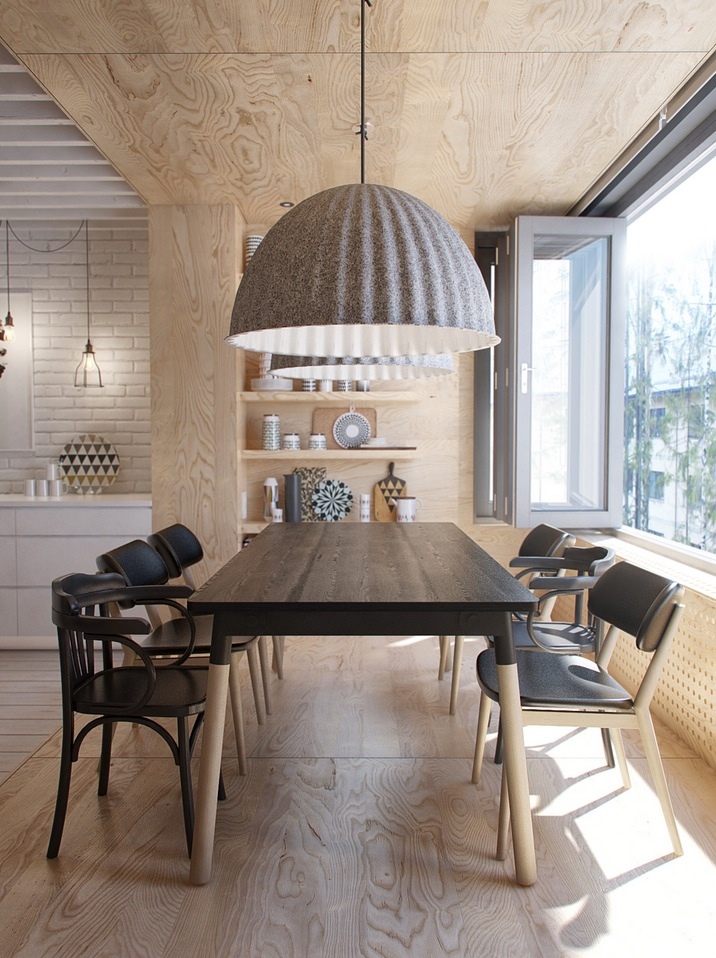 Putting a simple dining table which made by the steel and wooden materials would be perfect to spend your food. It would be better if you use the dark color for lining the dining table. You can add some traditional lamp in the middle of the dining table, that would give a different impression and sensation while your meal time. Do not be afraid to make a gorgeous open plan dining room design, if you really need to utilize the space for another room.