Roohome.com – Are you looking for a suitable home design for your family? Do you also like a simple lightweight design with an attractive and comfortable place to gather with family? For that, you should see this trendy home design by Zoo Design below! Trendy design with a modern and minimalist concept decor. You also may use a soft gray color which looks very stylish and cozy for a dwelling. The selection of its furniture also matches and fill it perfectly. Do not wait so long, let's take a peek this trendy home interior design ideas right now!
Modern Living Room Design Decorated By Gray Brick Wall Concept Design
However, you must do an arrangement in this trendy home interior design ideas, especially for the part of living room. The designer paints all over the room including other rooms with brick and gray color decor ideas. The aim of the use of the color to create a warmth and awesome living room. The living room has small space, therefore the designer utilizes the room perfectly. Besides that, the designer arranges the wall with a gray brick wall. The designer also uses a wooden accent to arrange the floor of this modern living room design.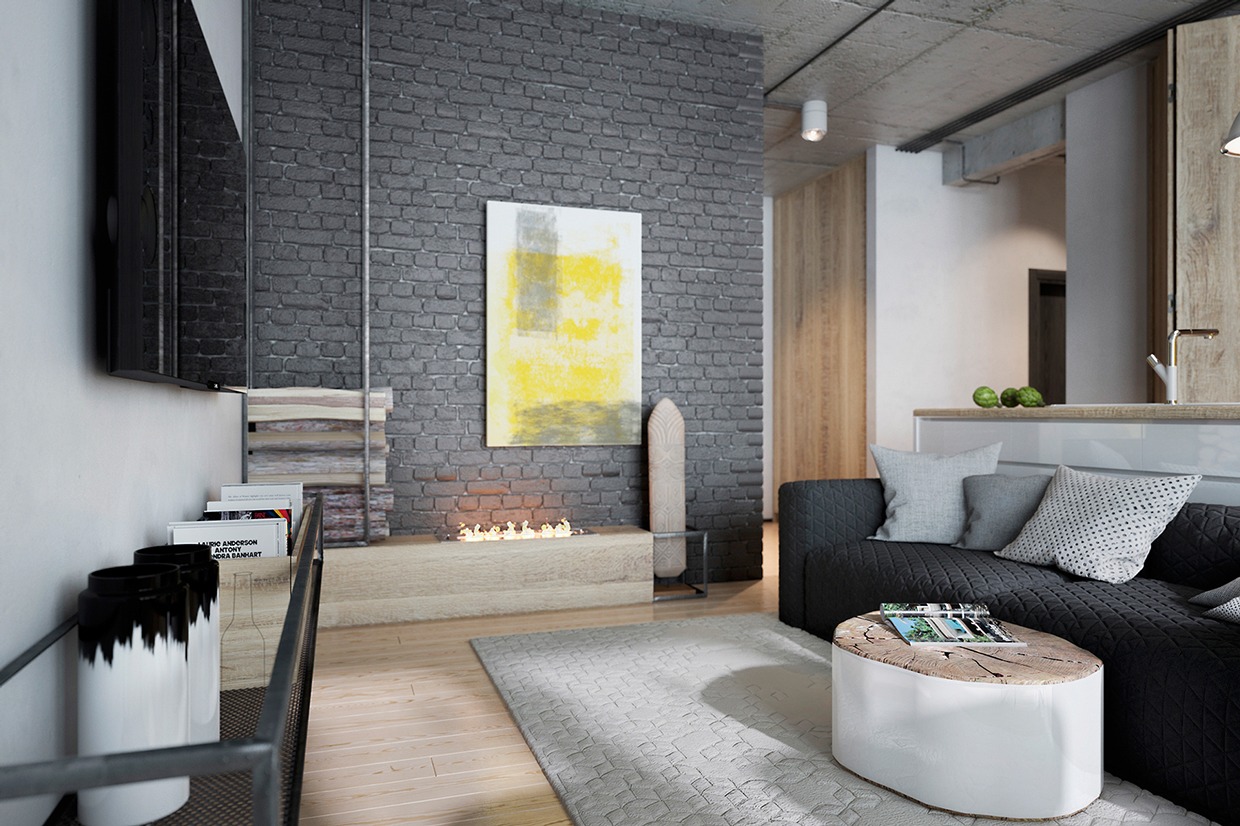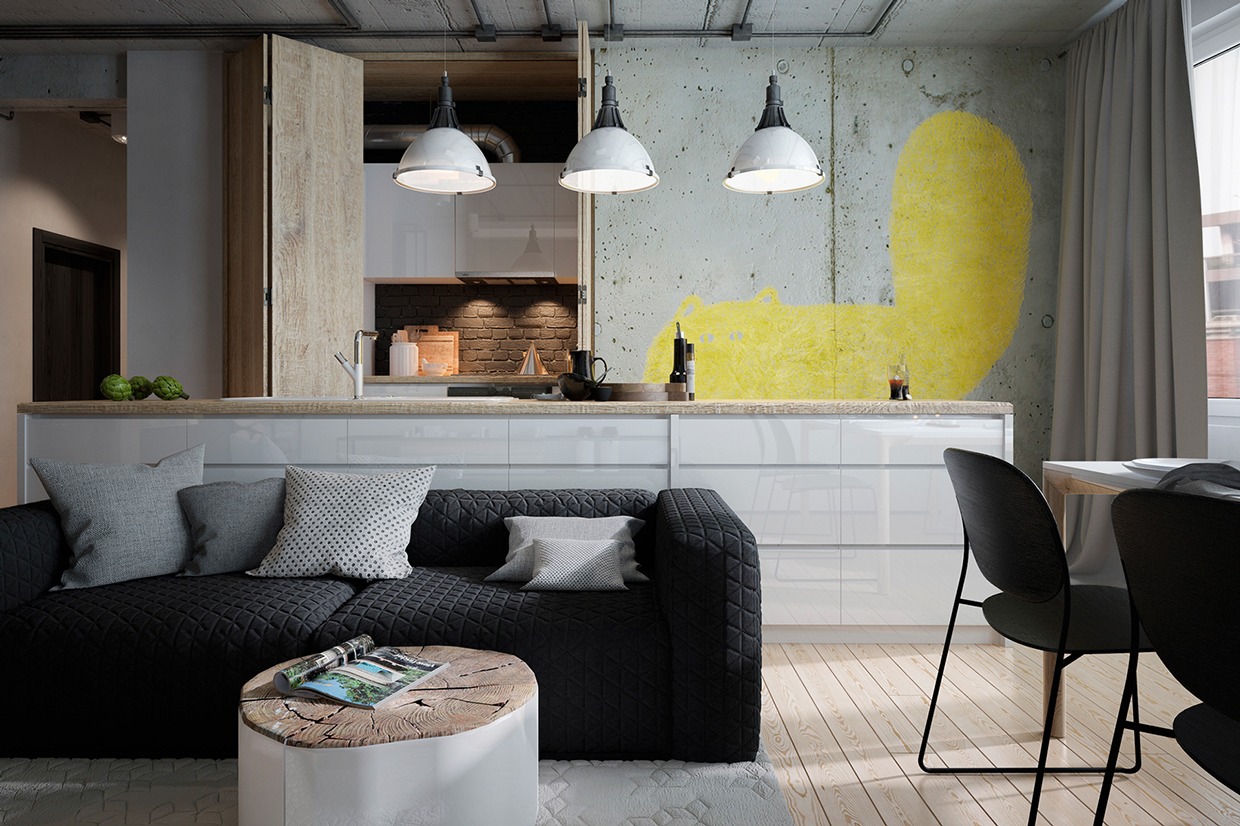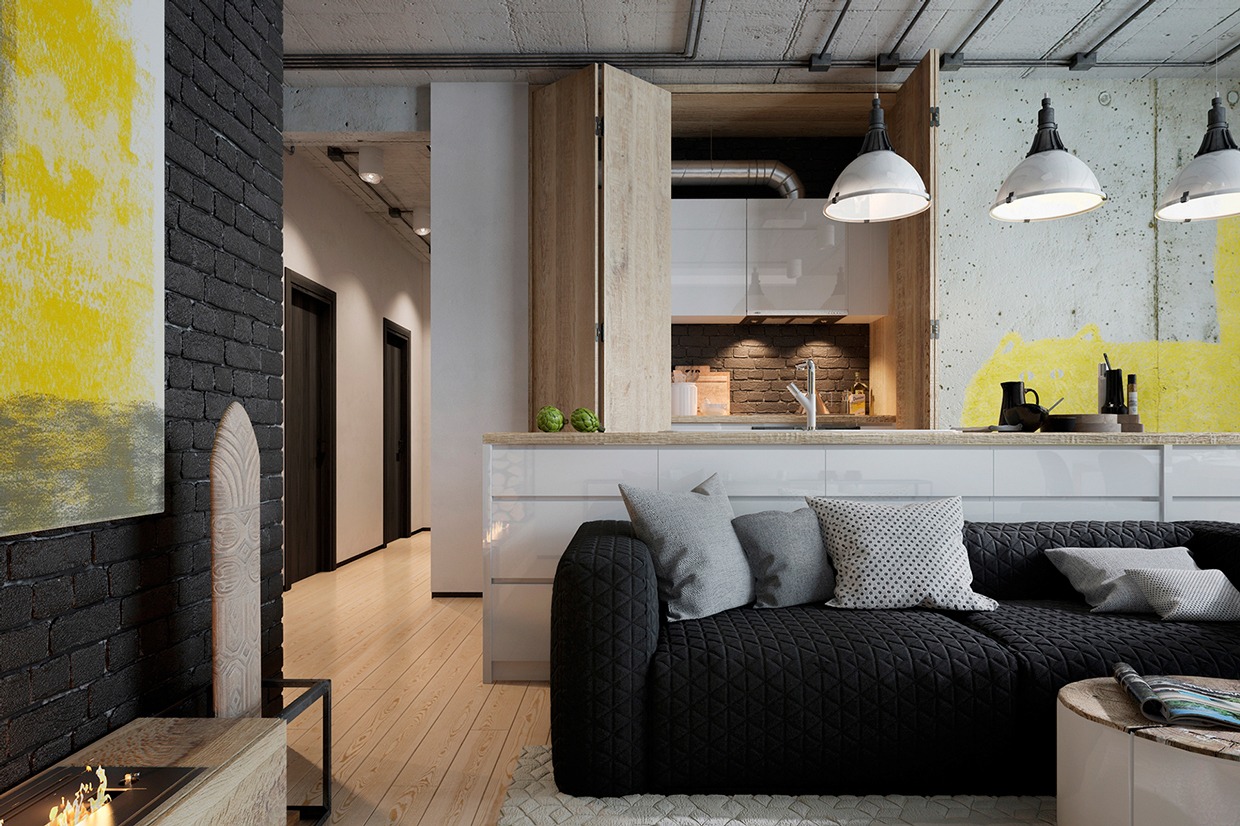 Minimalist Gray Bedroom Design Which Applied With a Concrete Decor
If you have a small space especially in the bedroom, it is better if you applied it with a gray color scheme and concrete decor. You may bring out a minimalist look in this part of a trendy home design. Unique bed frame looks simple and also save the area to looks wider. If you can see, it also a mirror decoration and a small rug to complete this room. To make more perfect, you may put some an artwork design in this minimalist bedroom design.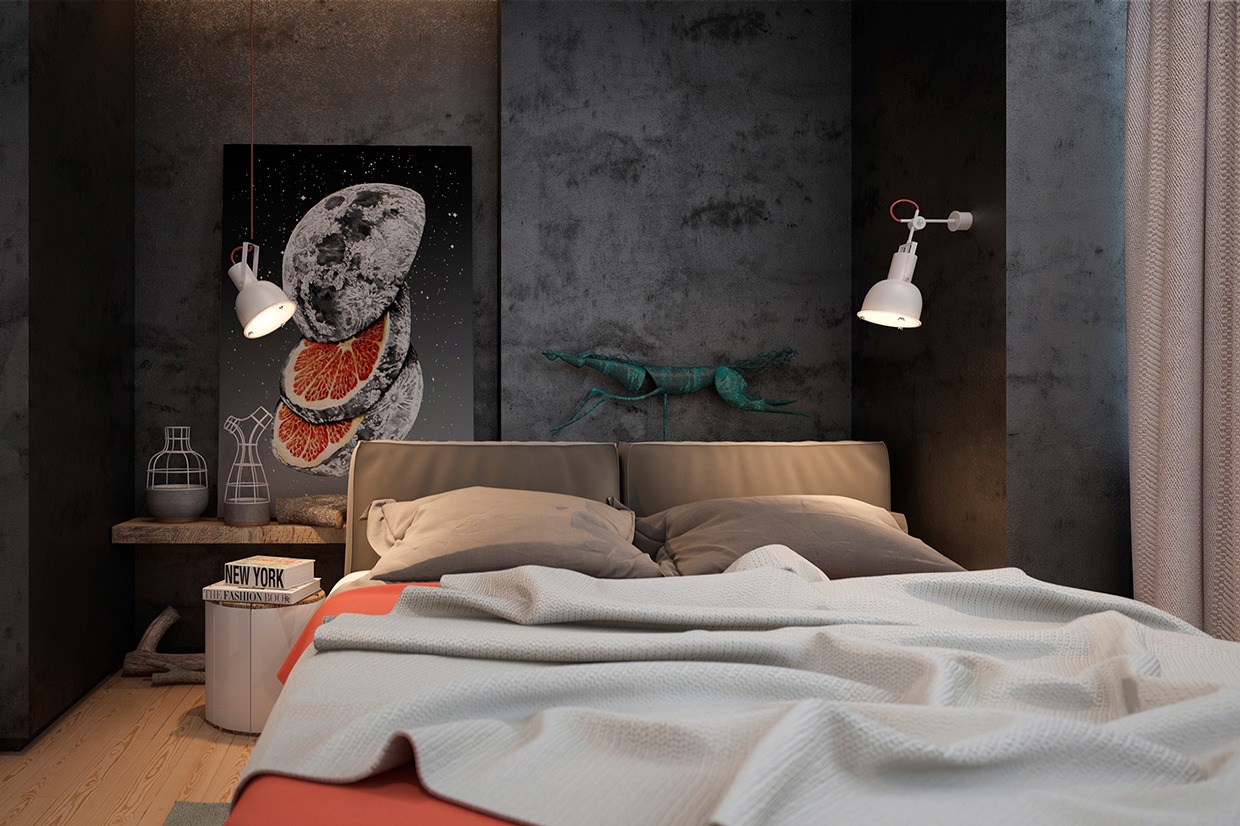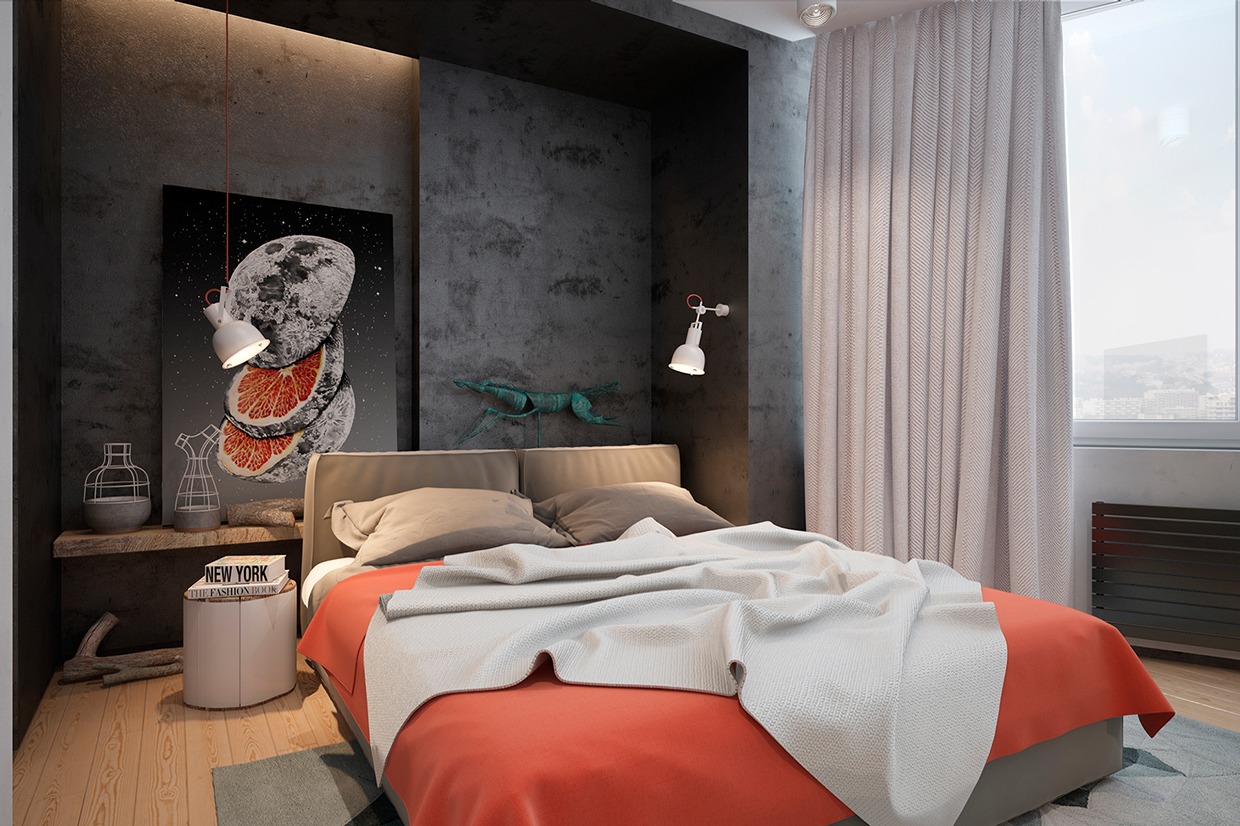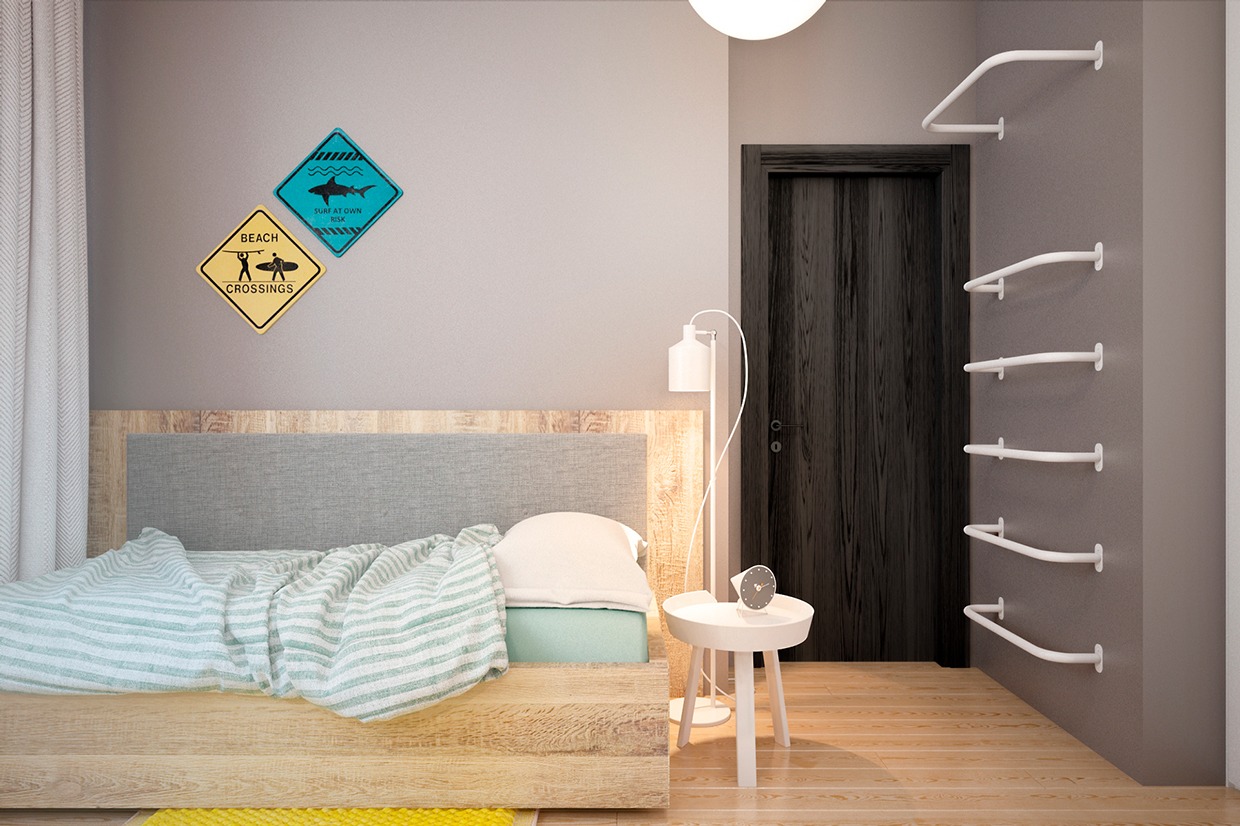 Modern Gray Bathroom Design Decorated With a Wooden and Concrete Material
Move to the bathroom, you can apply a different concept design also in this room. If you want to make it more stylish, you might create a trendy home interior design ideas with a gray color theme which applies on the wall. You may choose a concrete material for the wall. Adjust a bathroom equipment which has the unique models such as a hanger clothes to make your modern gray bathroom design looks trendy. You also may combine a wooden material to decor the floor.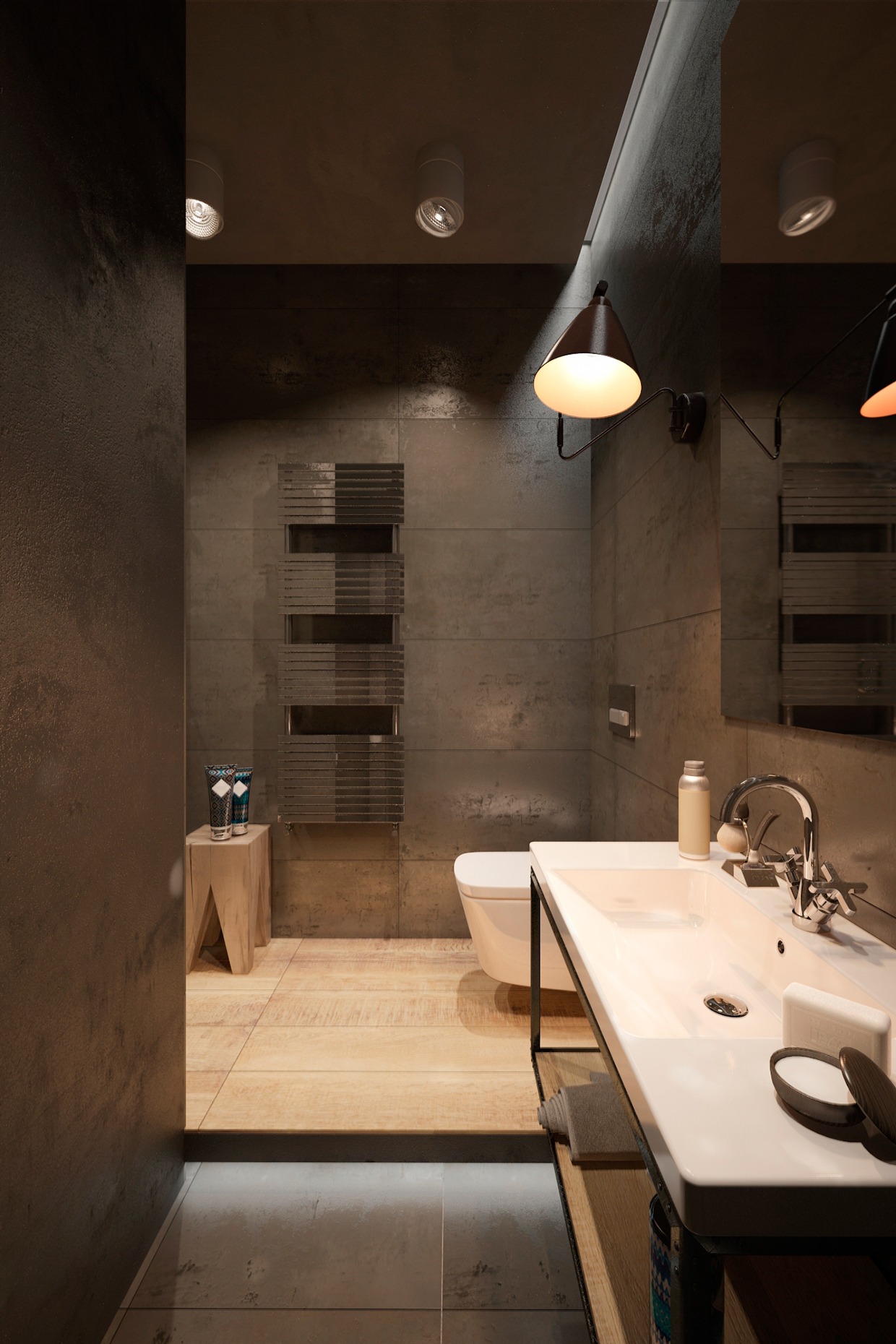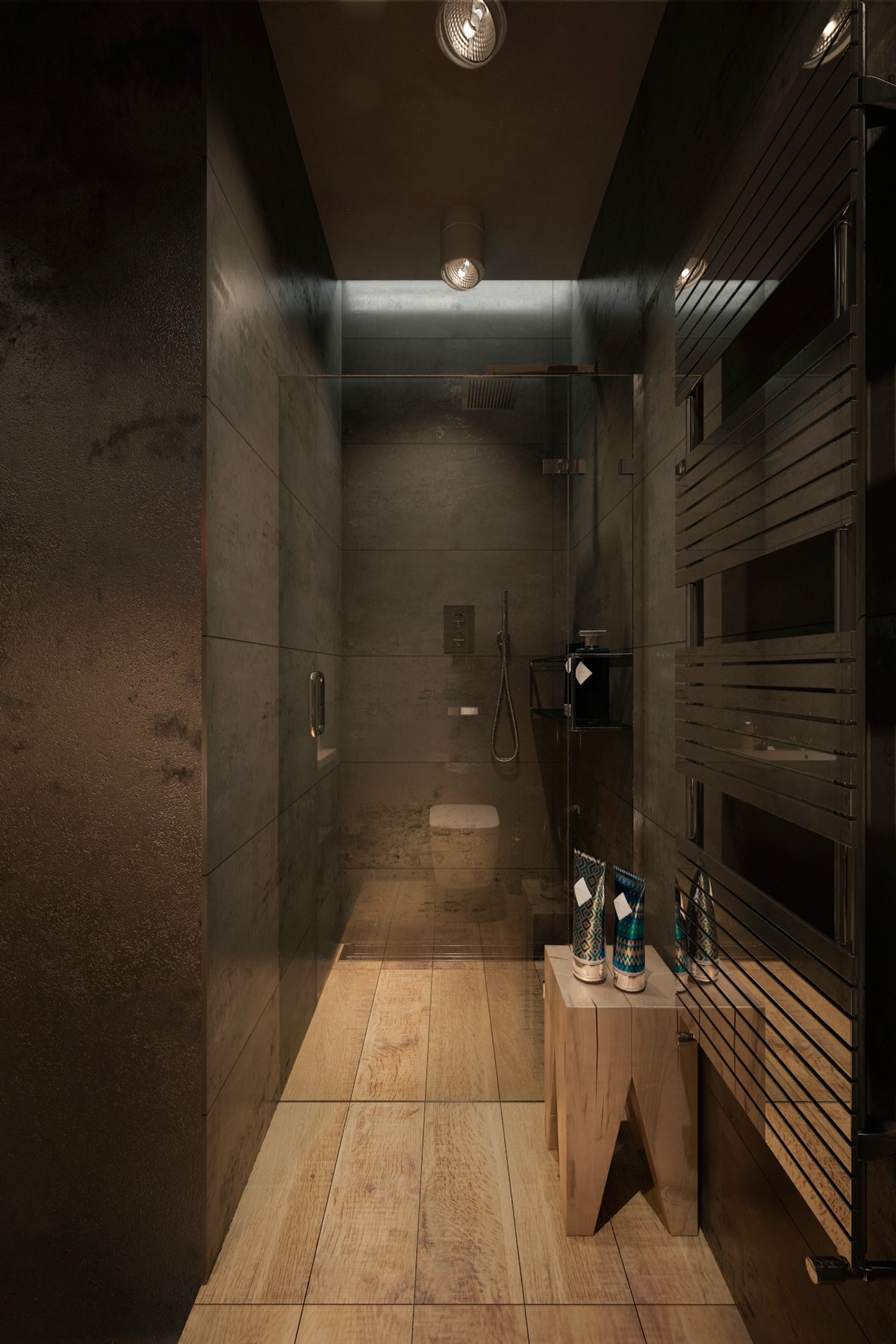 Hopefully, this trendy home design above will be inspiring you. You can find more design here and do not forget to share it if you think that it's interesting to you. Good luck 🙂