Roohome.com – Living room is the best place that you can choose for gathering with beloved family or your guest. For that, we should renovate our living room into an awesome and perfect design. Here, the designer offers you 3 types of awesome living room designs which arrange with a beautiful and trendy design inside. They also choose a signature lighting as the main decoration to make this living room looks perfect. This living room interior design ideas has been arranged with a variety of contemporary and gorgeous design. Would you want to know how does it look like? Take a look them below!
Sophisticated Living Room With Beautiful Lighting
For the first design, the designer chooses a contemporary design which arranged by wooden and brick wall design. A brick wall here may you choose as the main decor of this living room interior design ideas. To make your design more perfect, you may choose a variety of modern lighting which has a bulb shaped that suitable to use as the main decoration. Then, the designer offers you this sophisticated living room design to make your house perfect. They use a double-height window which can bring out an outstanding and spacious view to your living room. A wooden accent also may you set as the flooring material that can support this concept design.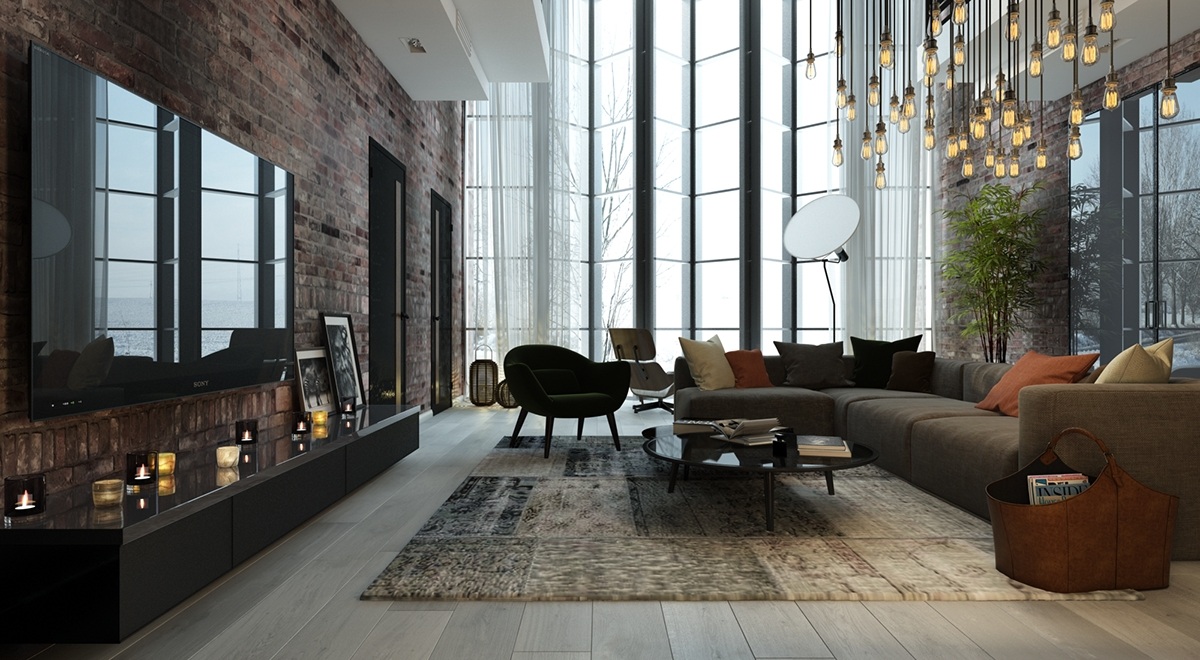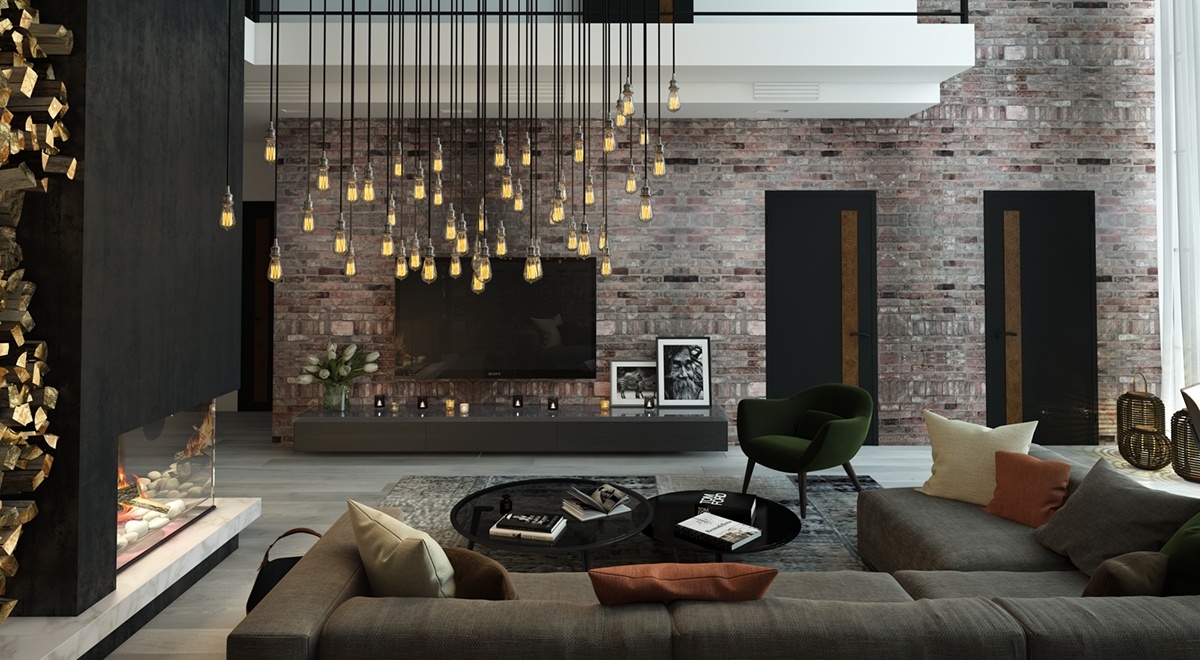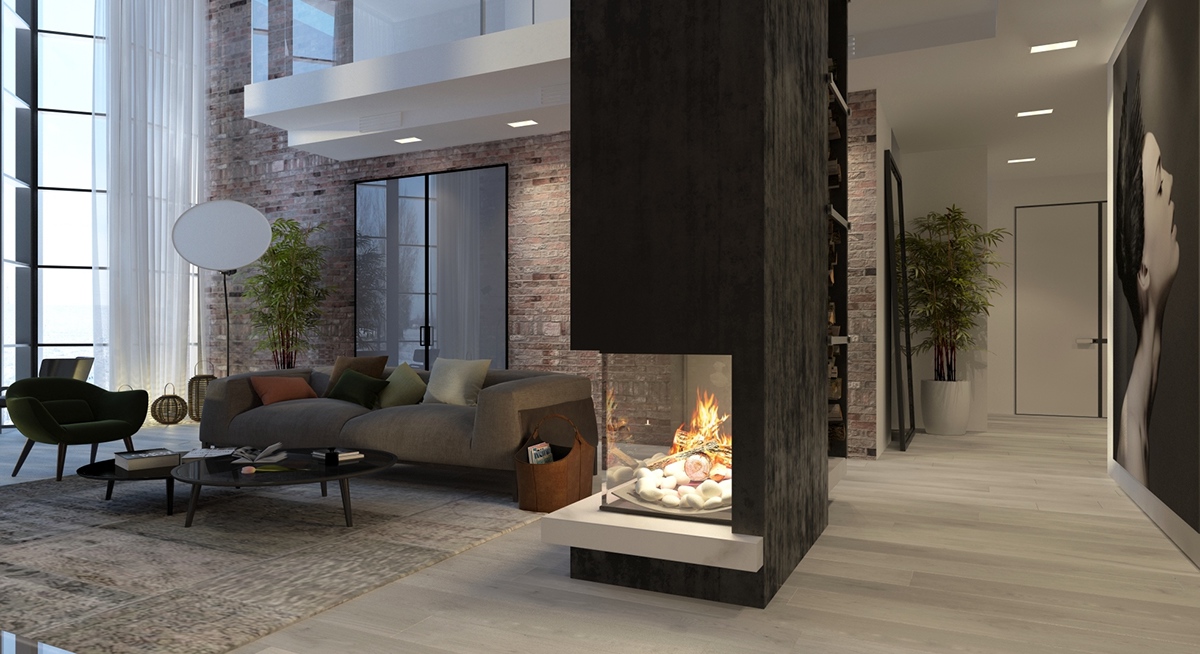 Modern Living Room Design With an Organic Lighting
The second design, the designer has been created a modern and trendy design that apply in this living room. They choose gray color shades to paint the whole room inside. A gray color here will make the room looks gorgeous and awesome. It also may present a little bit luxurious feel inside. Using a brick wall to make this living room looks modern. For that, there is a modern living room design which decorated by brilliant ideas such using a beautiful lighting which made by an organic material. This will bring out an artistic value that showing in this awesome living room designs. Complete it with modern features inside to make it looks perfect.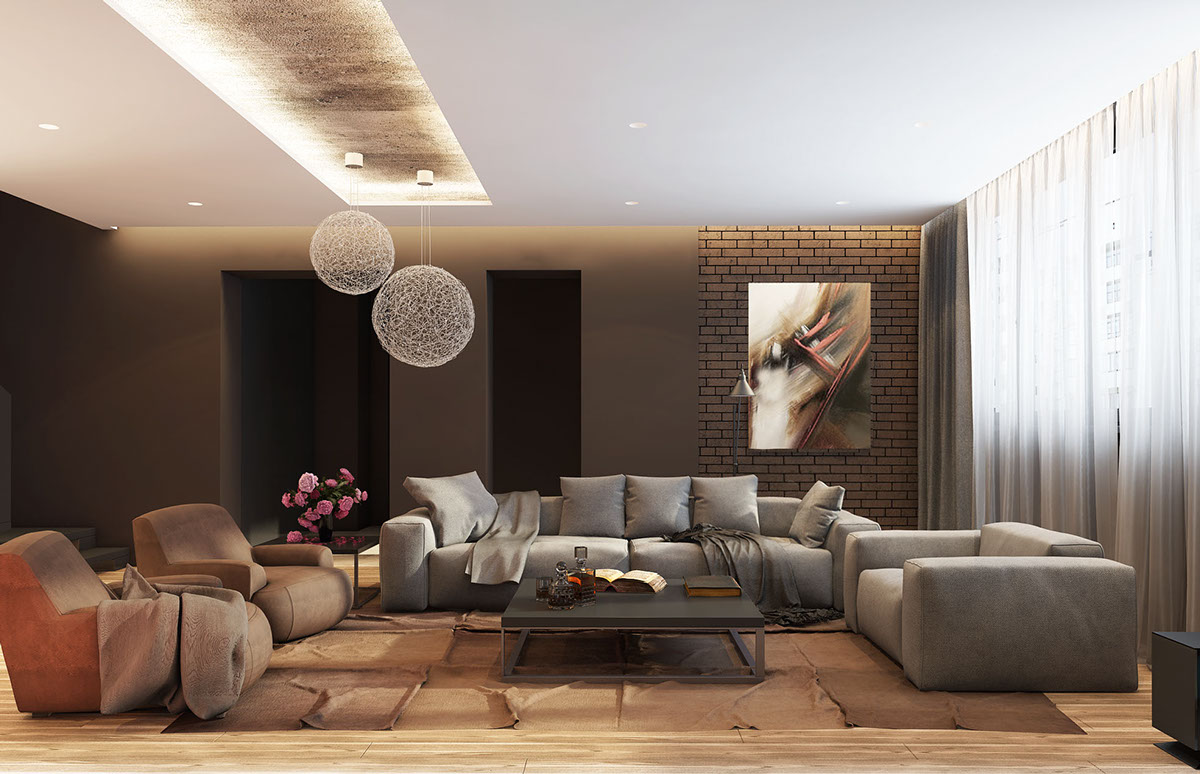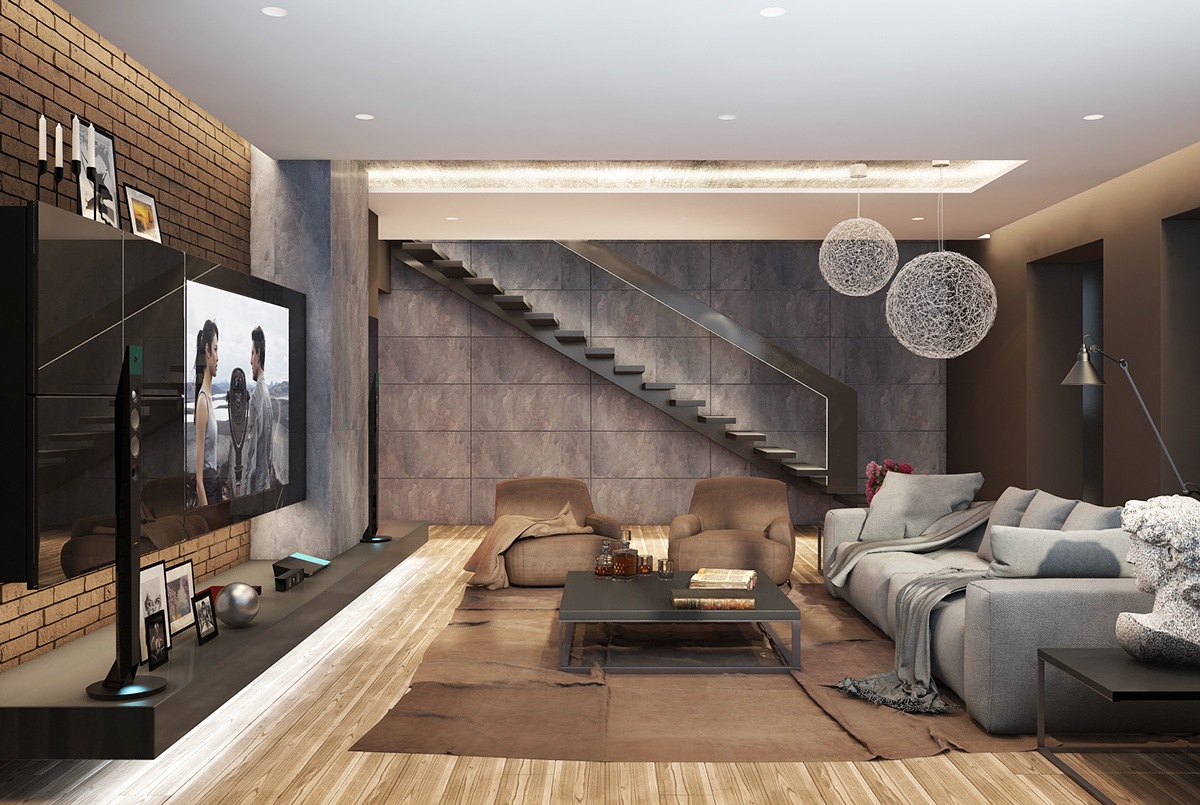 Minimalist Living Room With an Industrial Lighting Decor
The last one, if you do not want to decor your living room with an excessive design, you may make it looks simple. Here, we have other living room interior design ideas which show a modernity impression while you looking at. For that, the designer offers you a minimalist living room with an industrial lighting decor. Choosing an industrial concept design also suitable to make your room looks remarkable. Besides that, it also may bring out a trendy view inside. You may use a wooden and brick material as the combination for the decoration into this minimalist living room. It can support and strengthen your concept design.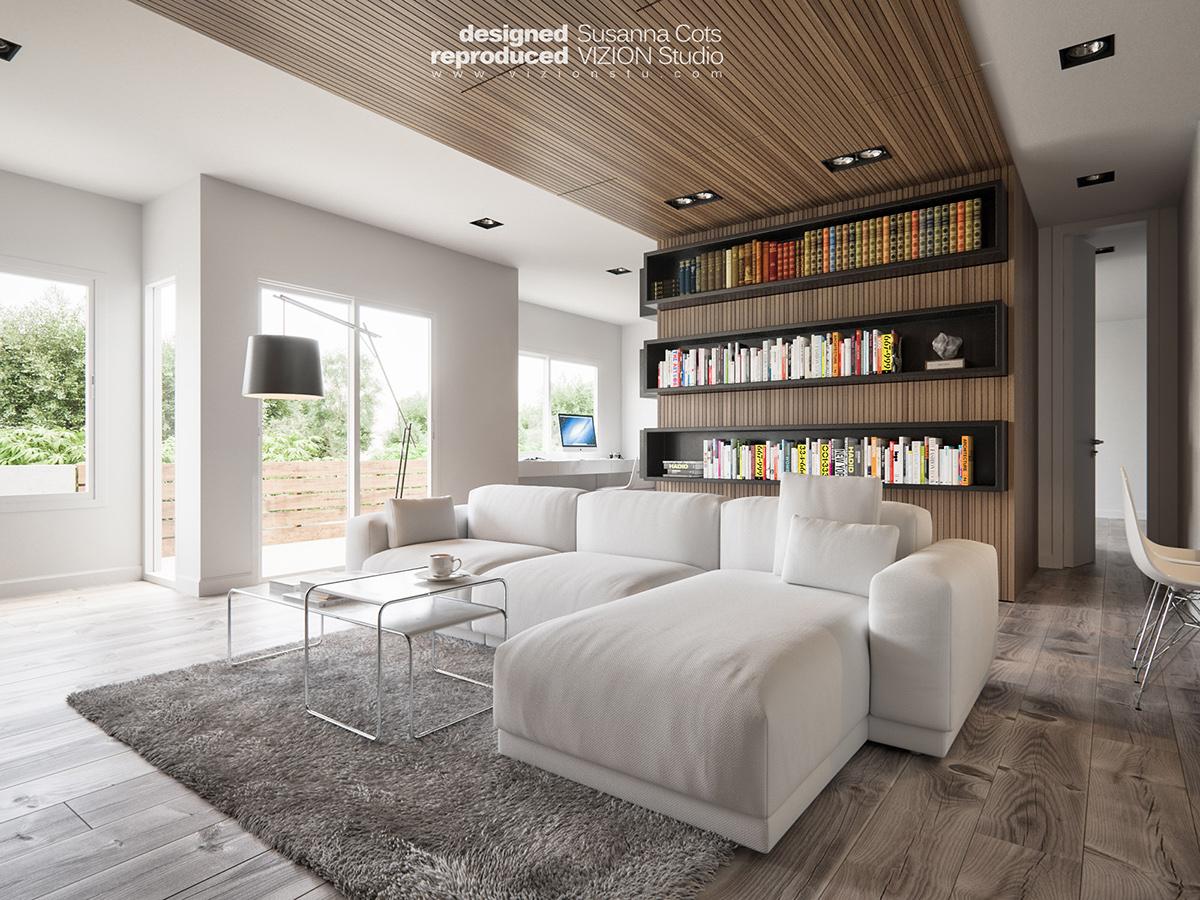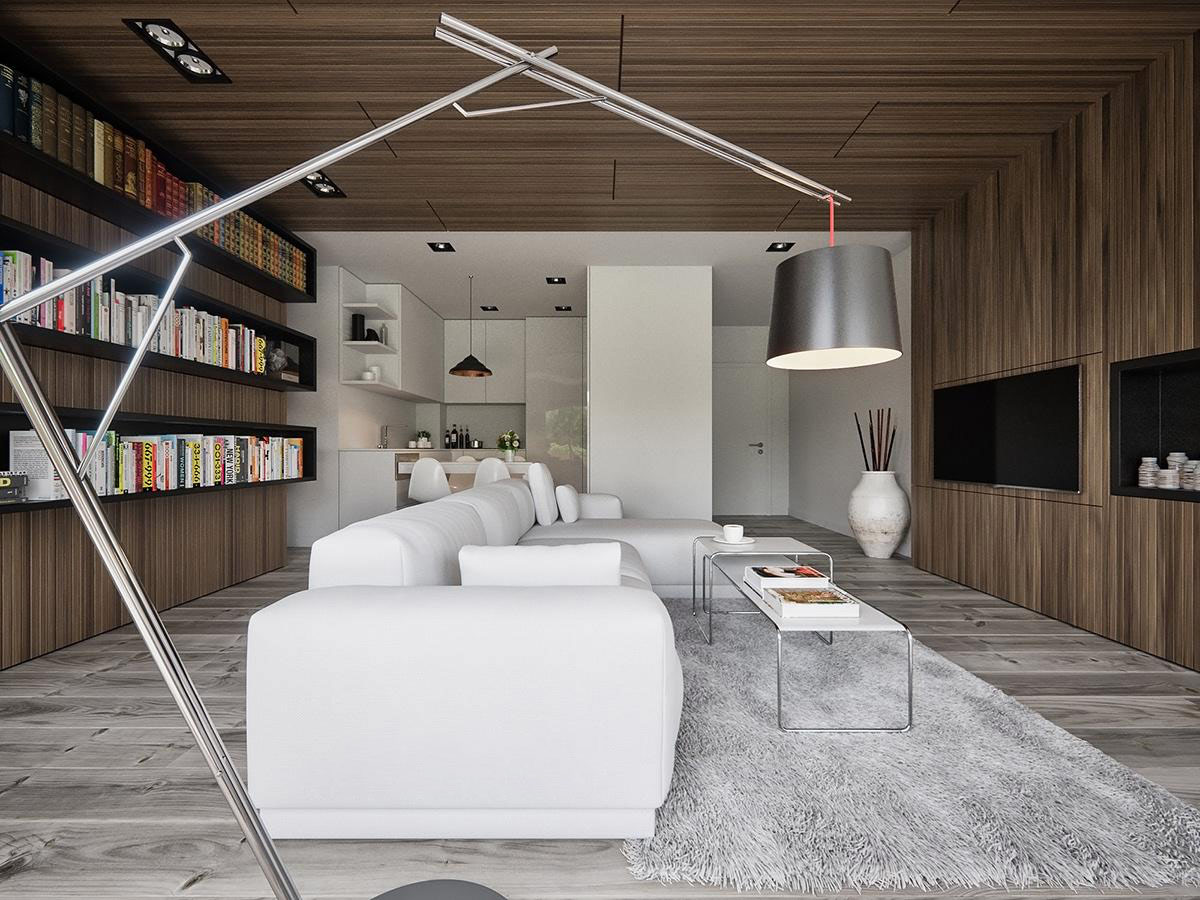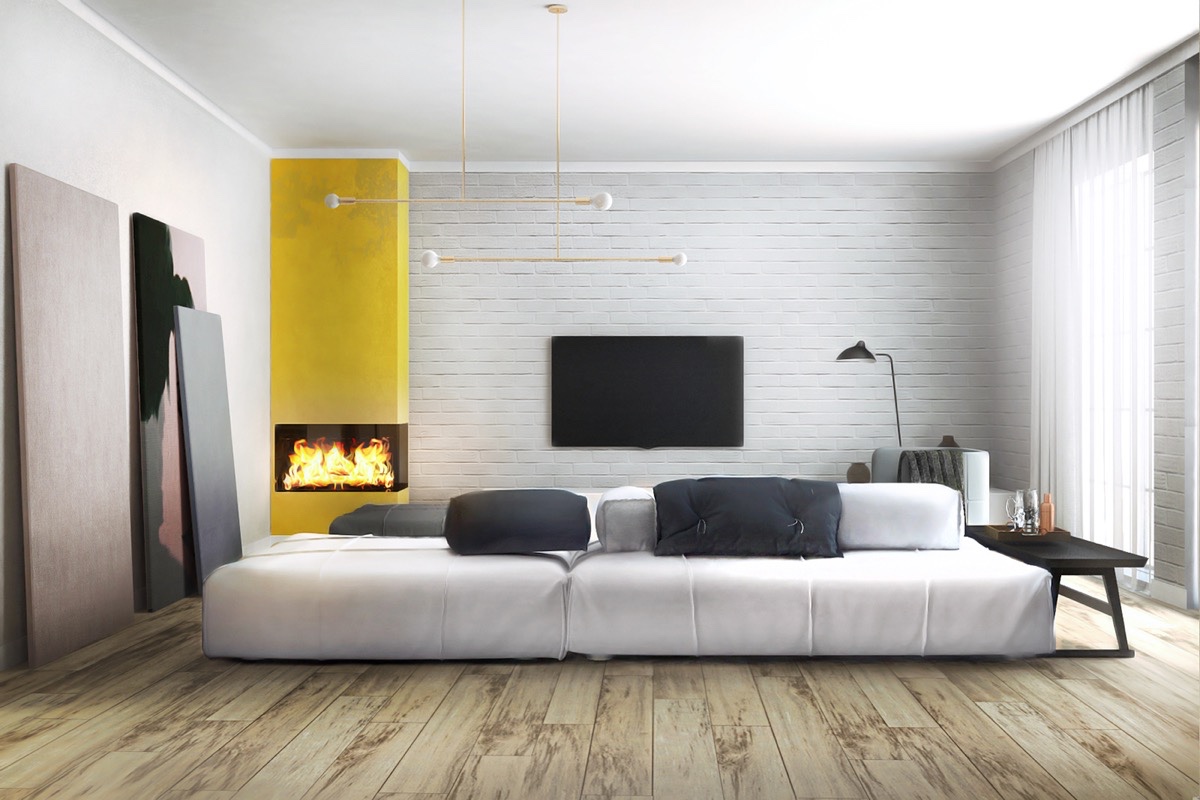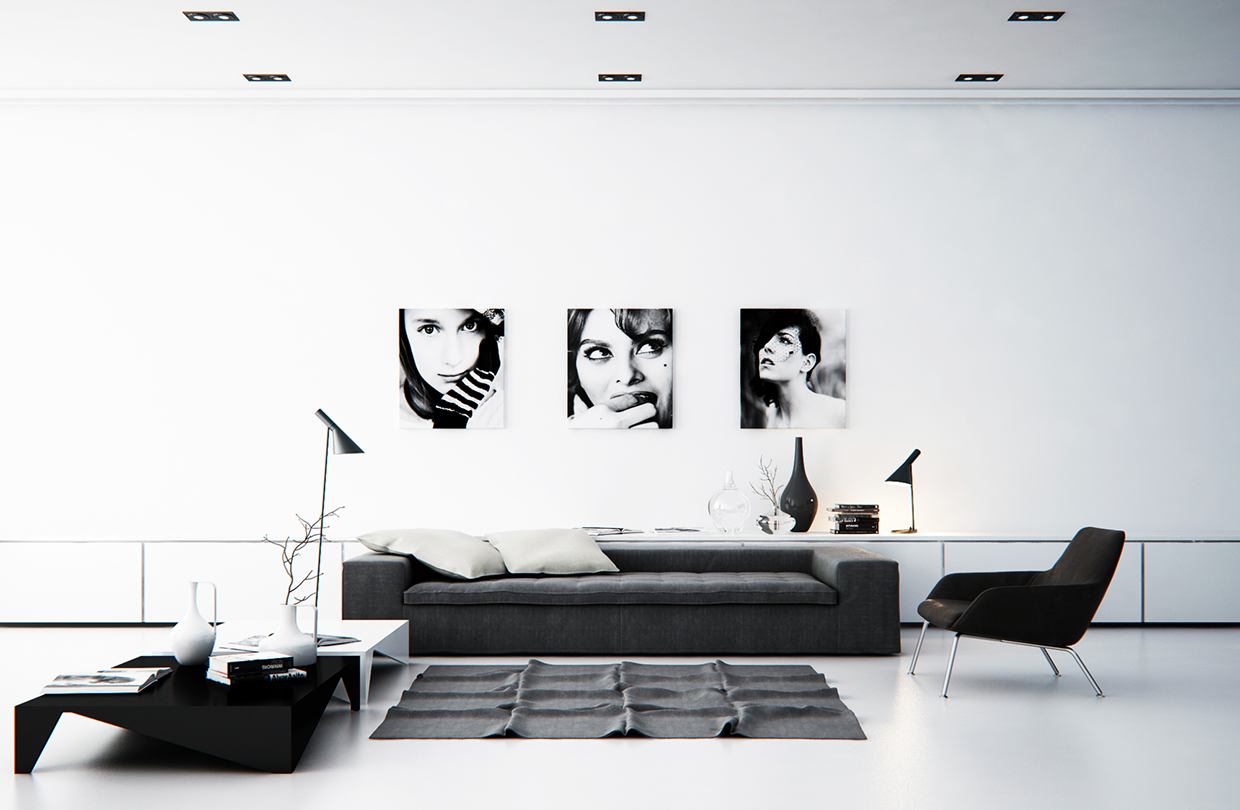 So, would you want to make your home looks remarkable? For that, complete your house with those types of awesome living room designs above. Hopefully, after you see them, you might get a lot of inspiration. Let's follow it and renovate your room immediately!