Roohome.com – If you love a Japan country, then you have an inspiration to renovate your home, especially for your bedroom with this concept. Japanese bedroom designs will realize your dream design. A home designer here creates a modern and minimalist design to combining in this design. With these kinds of model design, your room will embrace you to a situation in Japan. By applying a decoration and ornament that used in, you may design and arrange your bedroom with a Japan structure design. There are varieties of Japanese bedroom decorating ideas which make your bedroom looks awful. For you who want to present a different outlook to your room, you may check it here!
Modern Japanese Bedroom With an Artistic Ornament Design
When you look at the picture below, it really showing you a Japan scenery. By applying wooden accent and simple bamboo plant as the decoration surrounding this place, it is very supporting your concept. A wooden accent has been applying for the wall and feature in it. A bed with a small height and warmth illumination that used inside were good to make this room present a coziness. To completing this design, adjust a Japan artwork such as a picture, Japan painting masterpiece, and Kanji word art design on the wall. These will strengthen your Japanese bedroom decorating ideas. It also possible if you want to combine with a modern design to match with this concept.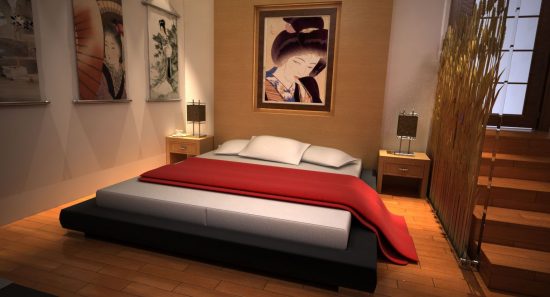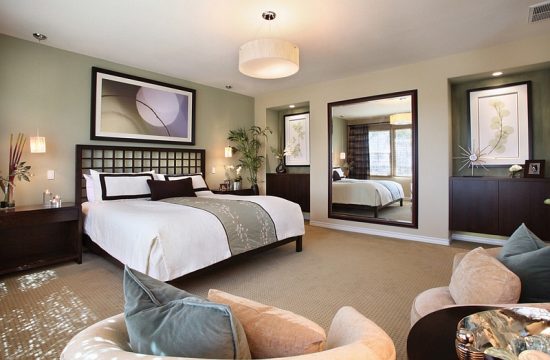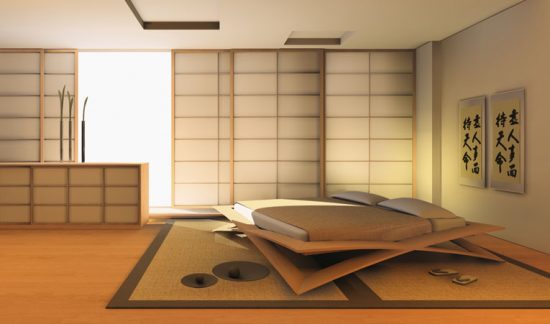 Artistic Japanese Bedroom Ideas With an Artwork Design
Move to next bedroom design, if you like an artistic design, apply an artwork design is very suitable for your room. Whether you choose a Japanese style design, it does not matter that you cannot combine with other designs. An artistic idea like this can bring out an aesthetic value to your room. A bonsai tree is very suitable to be painted as a wall feature and artwork design. This looks so unique and attractive, you will feel comfort while staying inside. If you apply it you can also enjoy your bedroom's view. Do not forget to keep using a wooden material for the main decor in this Japanese bedroom designs.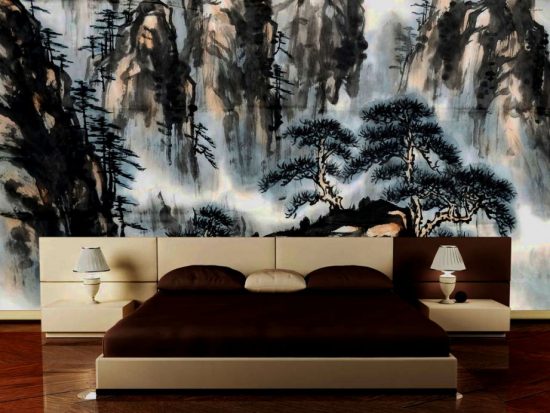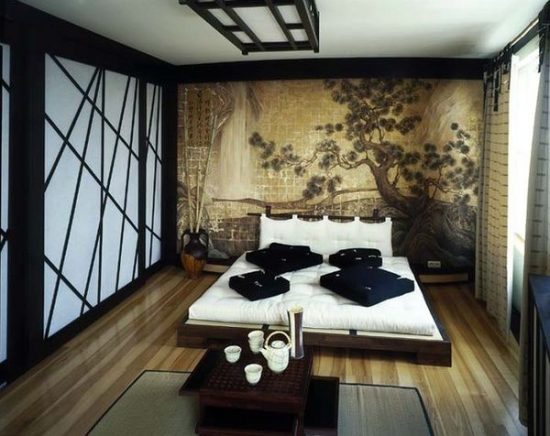 Japanese Bedroom Layout Combined With a Minimalist Interior
Then, if you have an idea to combine a minimalist interior with a Japanese bedroom layout, you have to realize it now! Most of the room design in Japan also choosing a simple and minimalist design for their room. The design below also designed with the same concept, the home designer combining a minimalist design into this Japanese bedroom decorating ideas. Choosing a soft and neutral color are matching to apply for this room. Small plant and wooden accent become the important part of decorating a bedroom here. Short bedroom and small storage here were perfect to used. Besides that, use a sliding door to make your design more complete.
The mattress plays a very important role in the Japanese bedroom setting. The quality and aesthetics of the mattress plays a key role in imparting a certain aura in the Japanese bedroom setting. This is why if you are planning to create a Japanese minimalist, you need to pay attention to the mattress you are using. You can learn more here.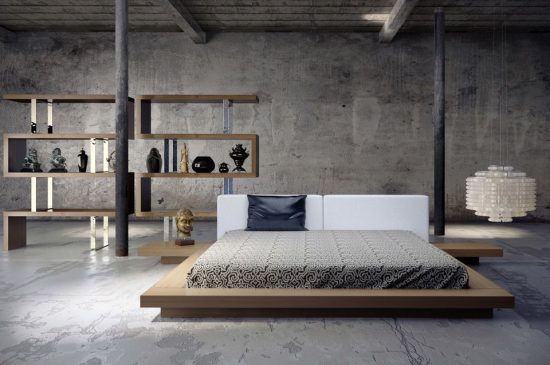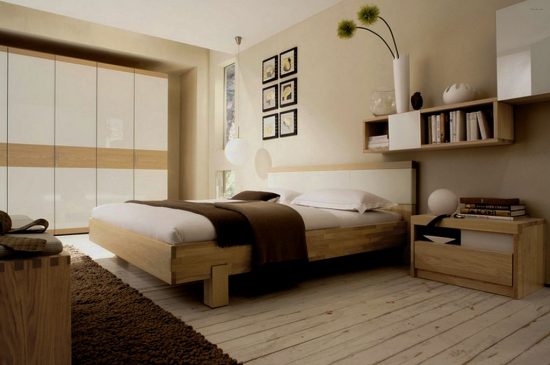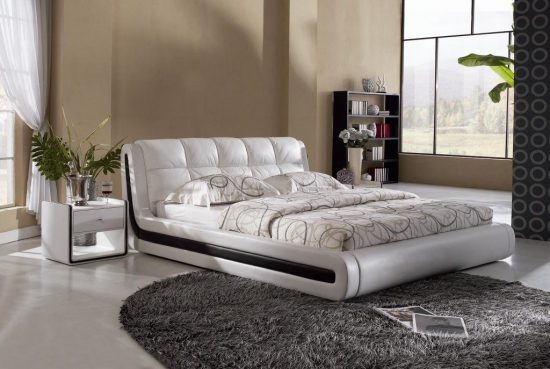 What do you think about those Japanese bedroom designs here? If you want to make your bedroom present and bring out a Japan ambiance, this is a great option for you! This design very recommended to be applied for you who like a Japanese style. Then you also may see other Japanese interior ideas here which can make your home or residence looks amazing. Good luck!