Roohome.com – What kind of design you want for your eating room? A comfortable feel must also be created surrounding this room. Luxurious dining rooms become one of the best solutions which can make your home complete. While enjoying meals surely we also want to enjoy the scenery around this. That is why we have to be smart and creative choose a suitable decoration in it. Sometimes most of the people are confused to selecting an ornament or furniture for this eating room. Why? Because as we know that a dining room only can be designed of the features and furniture that used in. Therefore, choose a gorgeous lighting with a variety of model design is suitable to use for you. You may see this extravagance dining room layout here to make your home perfect.
Luxury Dining Room Layout Completed With Unique Lighting Ideas
A dining room design must you arrange with a suitable decor to make it awesome. If you have a plan of gorgeous and luxury dining design, you have to realize it now. Having a big and luxury home, absolutely you also have to decorate all of the room correctly. Especially for a dining room, what kind of design that you want to apply in? A luxury dining room layout is a great idea and it is very suitable to be applied. With unique lighting ideas, these can match your dining room concept design. Then, to make it more perfect, choose a furniture with a modern model design for this extravagance dining room layout. Add some pictures or an artwork which bring out an aesthetic value inside.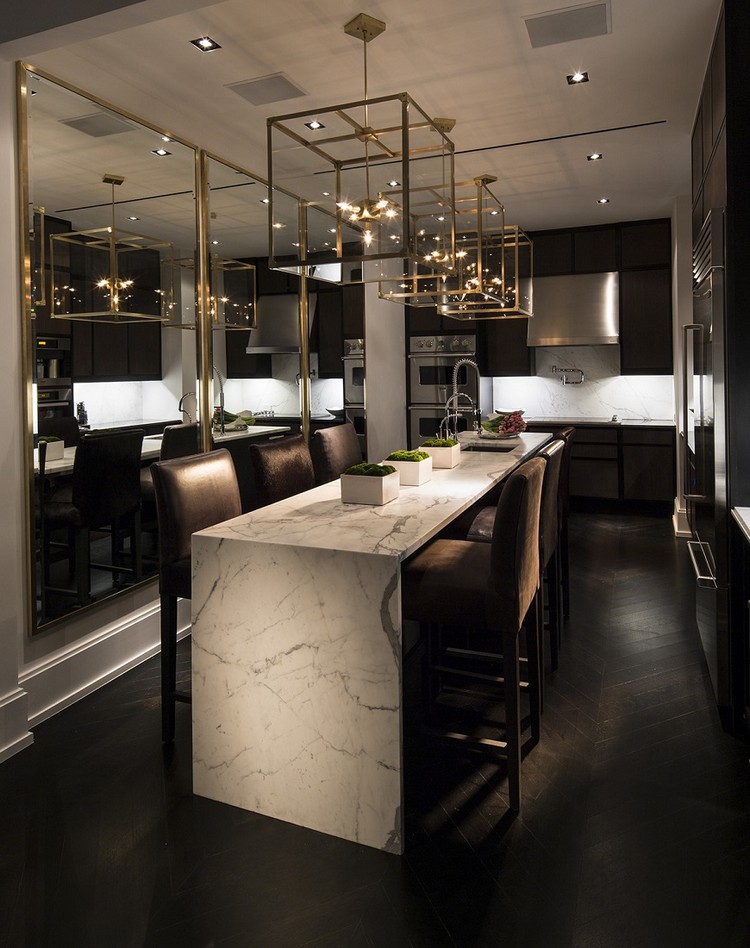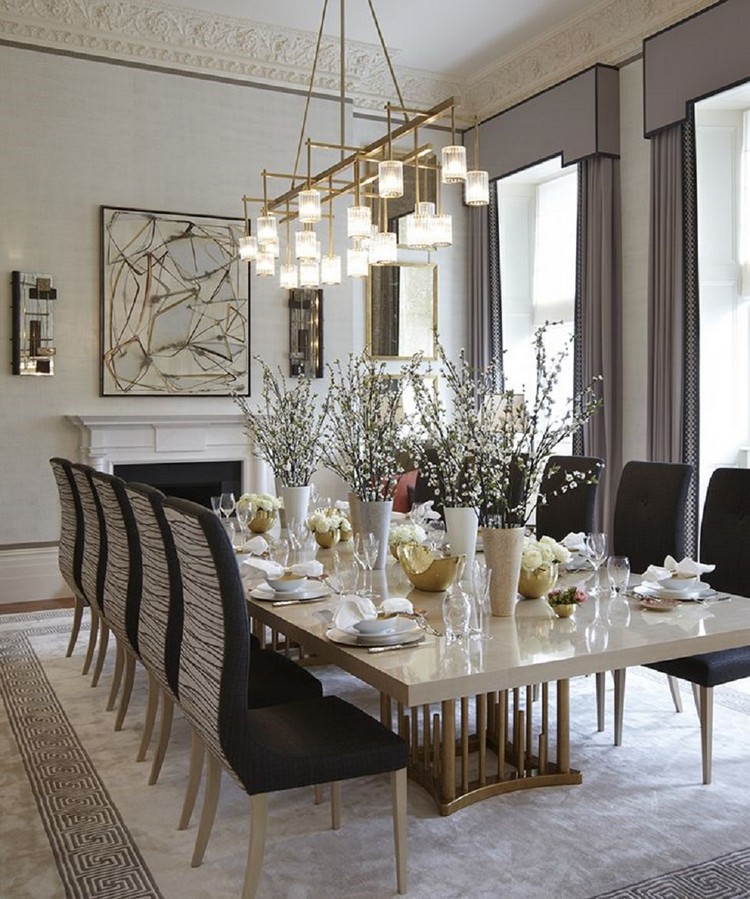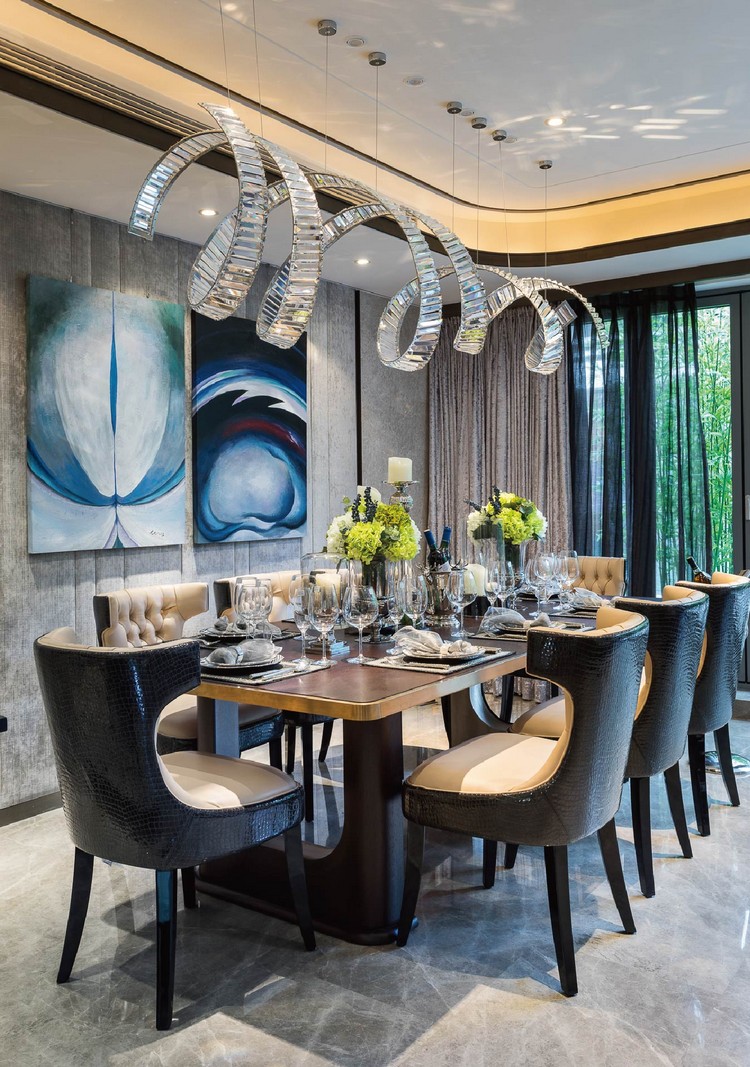 Gorgeous Dining Room Combining With Classic and Luxury Interior
In other hands, if you want to make your luxury concept design does not look monotonous, you may combine with other interior designs. For example, if you like classical nuance but still present a luxuriousness feel, this idea is proper for you. A home designer here has a new innovation to combine two designs between a classic and luxury into one part. Can you imagine what does it look likes? It is awesome! It will carry out you to an empire nuance. Moreover, a majestic chandelier that used in, this is very supporting the luxurious dining rooms here. It turns out that, a gorgeous dining room design is the answer for all the ideas. You may renovate your eating room by applying the design below.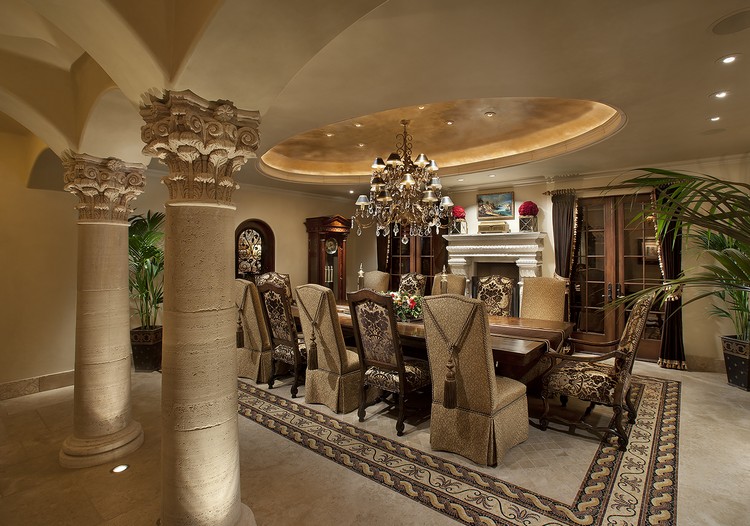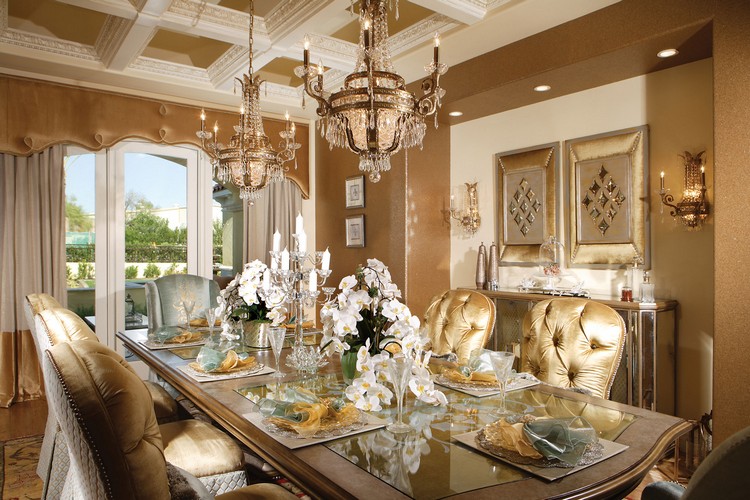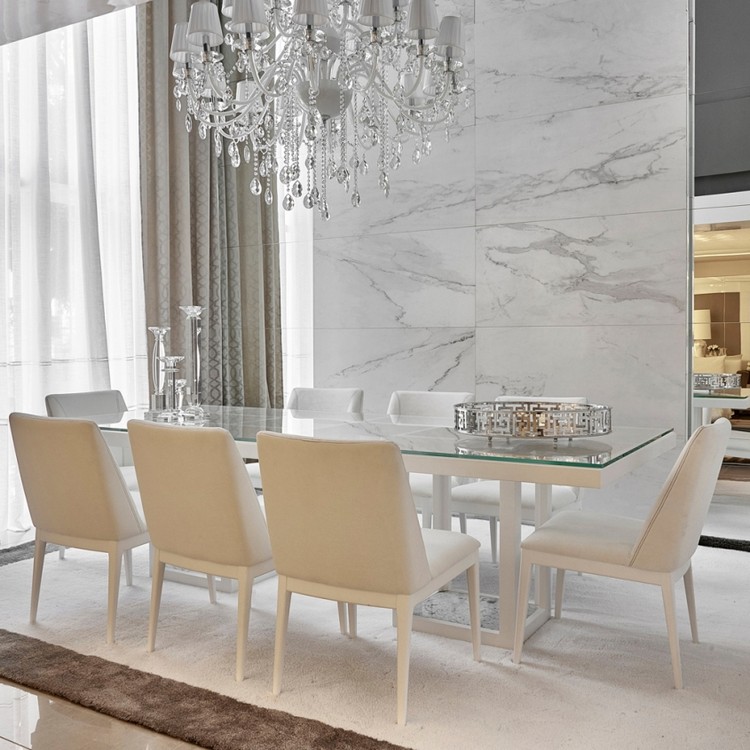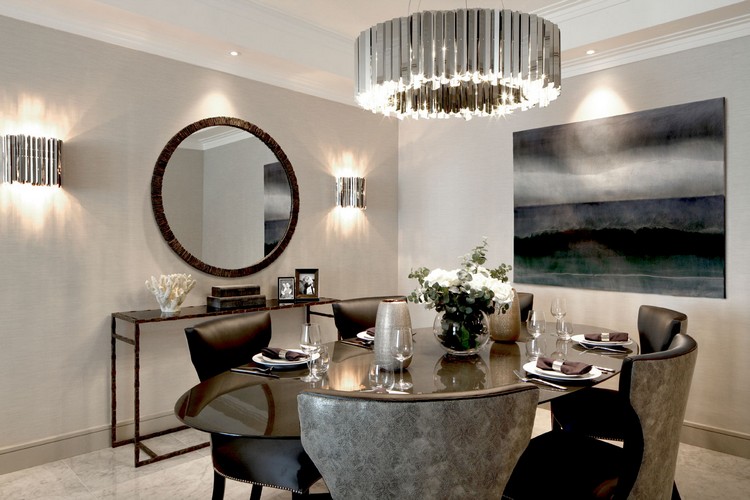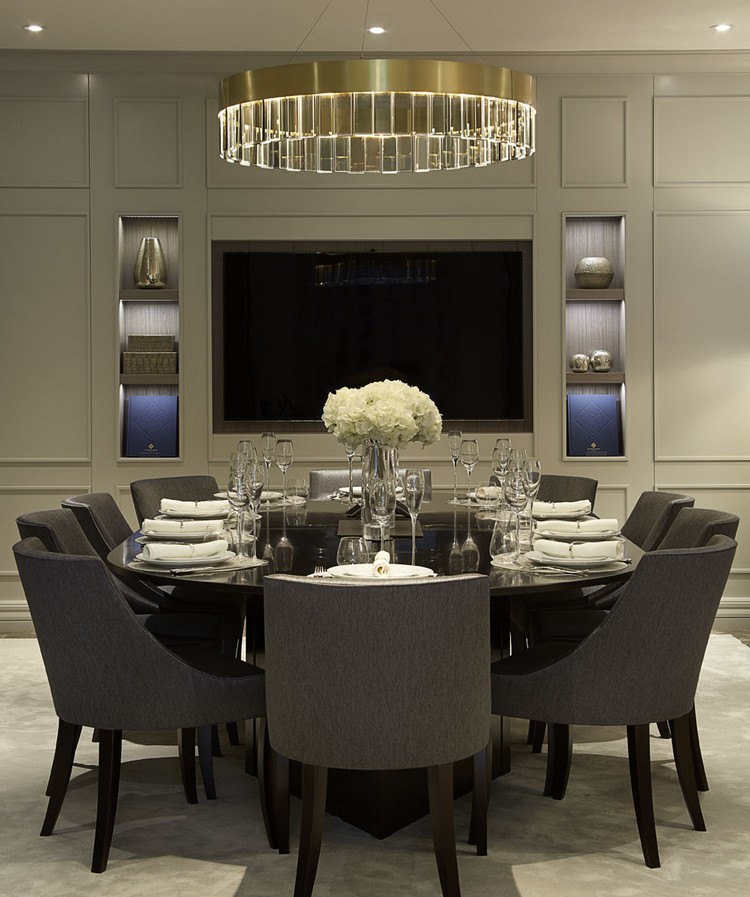 Luxury Dark Dining Room Ideas With Beautiful Lighting and Whimsical Decor
Then if you have a desire to make your dining looks unique and luxury, you have to choose an appropriate design also. Home Inspiration Ideas here were offered you an outstanding design, especially for your dining room. Luxurious dining room layout with a beautiful lighting and whimsical decor inside are good to be applied. But the different things which shown in this concept is a dark concept idea. This is very recommended for you who love a dark color. That is why a home designer here creating luxury dark dining room ideas like the following picture below. Adjust a beautiful lighting and whimsical decor which makes this eating room looks extraordinary.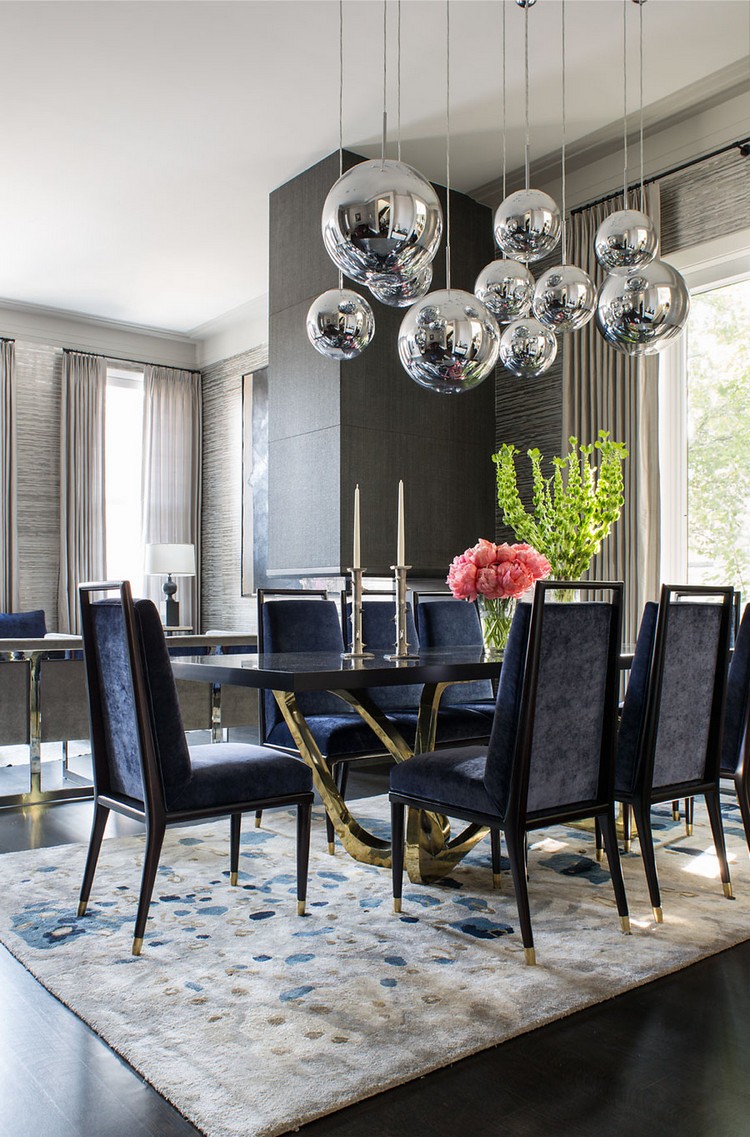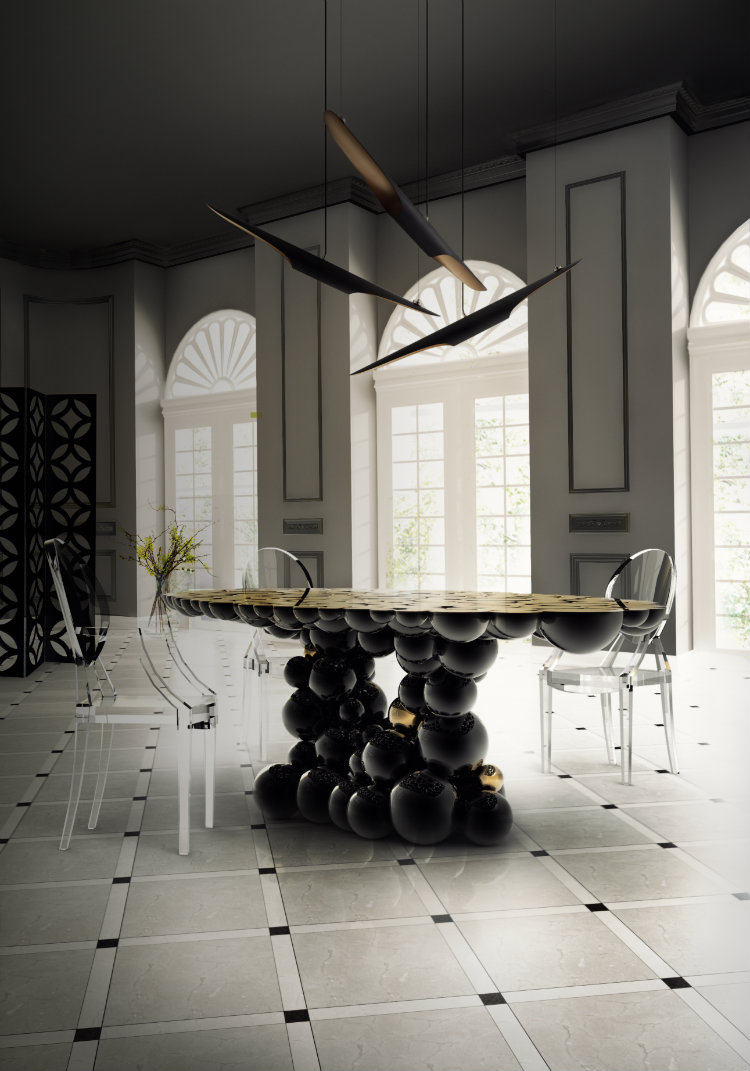 So, do not wait so long! Let's apply one of those luxurious dining rooms above at home. By applying this concept, you will feel enjoy while having breakfast, lunch, and dinner. Good luck!