Roohome.com – Apartment will look trendy and different if you can arrange with a beautiful design. Suited with a charming design to bring out an aesthetic value to your residence. For example, you may choose a red color tone for designing a flat. Modern apartment with red color accents can be tricky your interior design. Although the design is very simple if you can mix and match with the color, it changes into sophisticated and trendy.
Zikzak team design here creates a simple, modern, and eclectic design which combines into one design. They choose a wooden and concrete as the main decor for this apartment interior design with red color tone. For more details, let's scroll down the button now!
Modern Living Room Design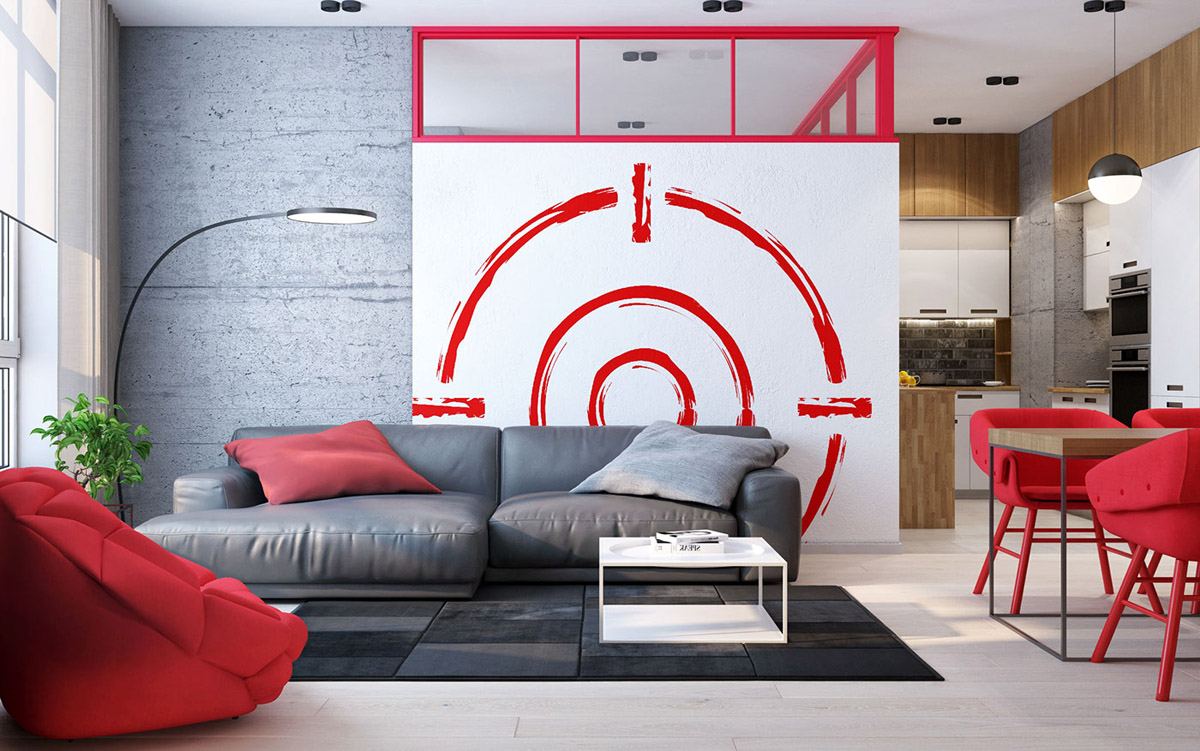 Let us see the layout room here, because of the apartment has a small space, so the team designer here should use the space splendidly. They choose an open plan concept which suitable to apply in. Concrete wall design becomes the main decor for this room.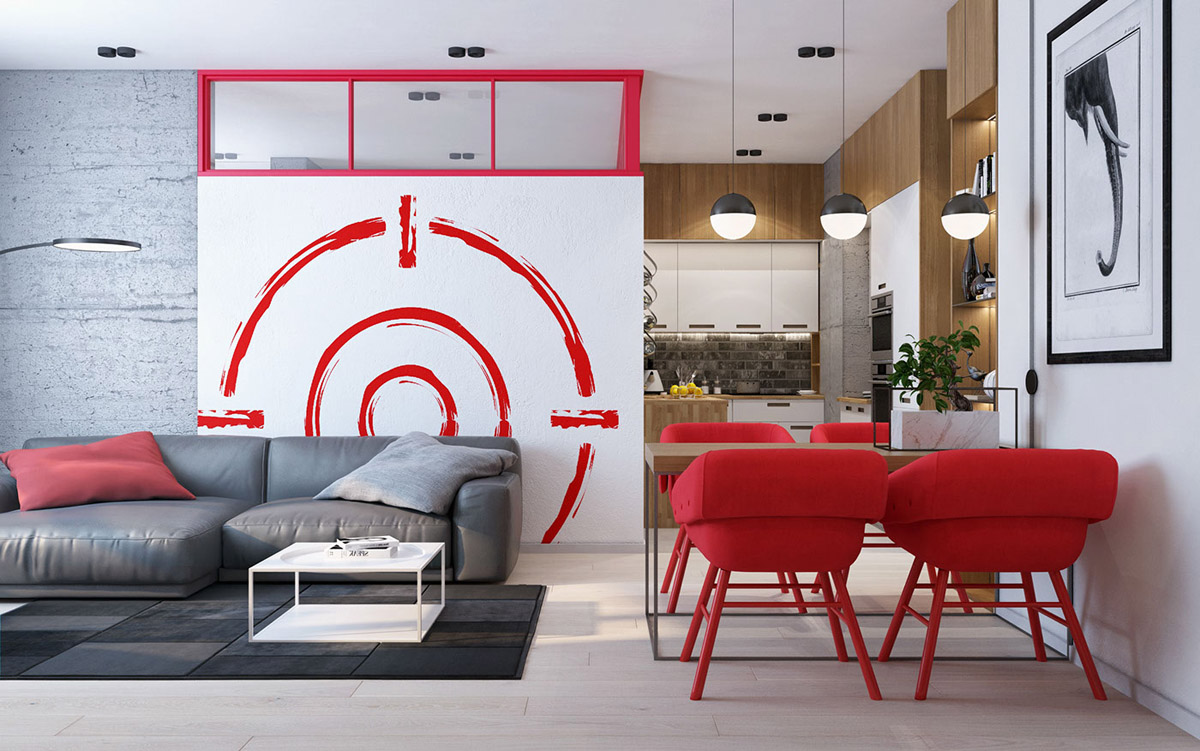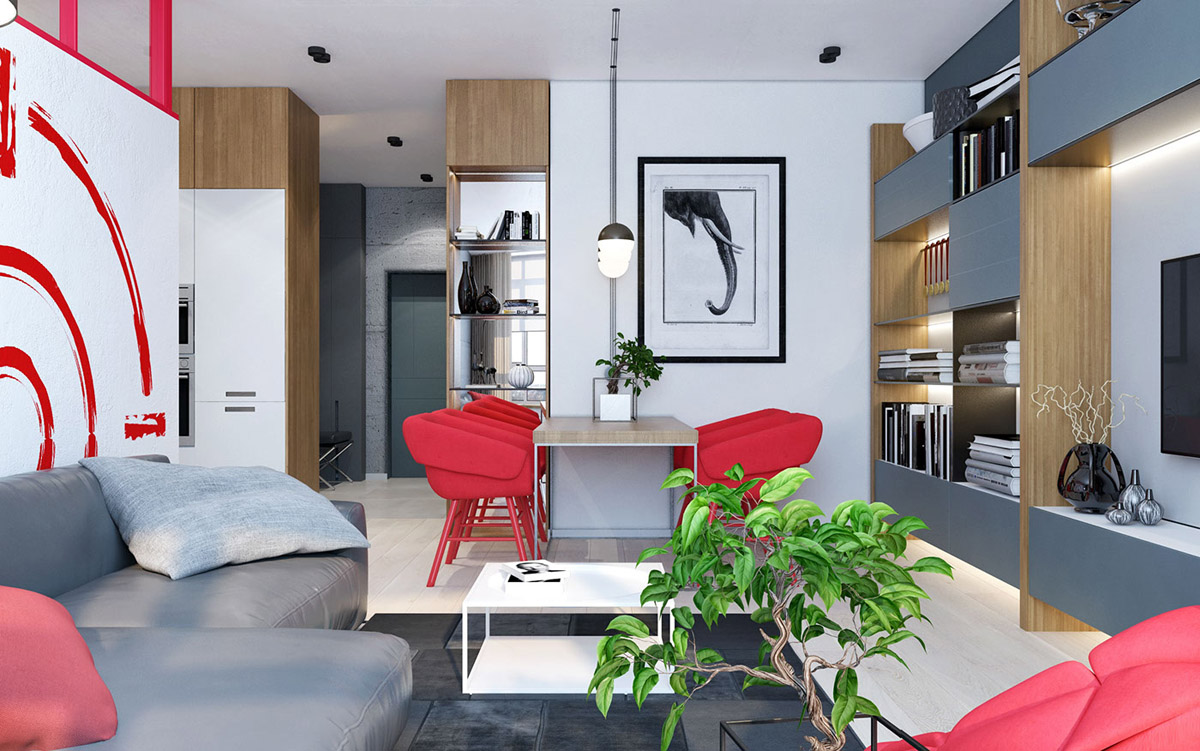 Move to the other angle part in this room, when you look a glimpse, the whole room here looks neat and energetic. Why? Because of the red and white color combination makes the room perfect. A red color tone may you add for the furniture or decoration inside. Hanging a lamp and lighting effects here can support the modern design for the apartment at all.
Modern Dining Room With Red Color Accent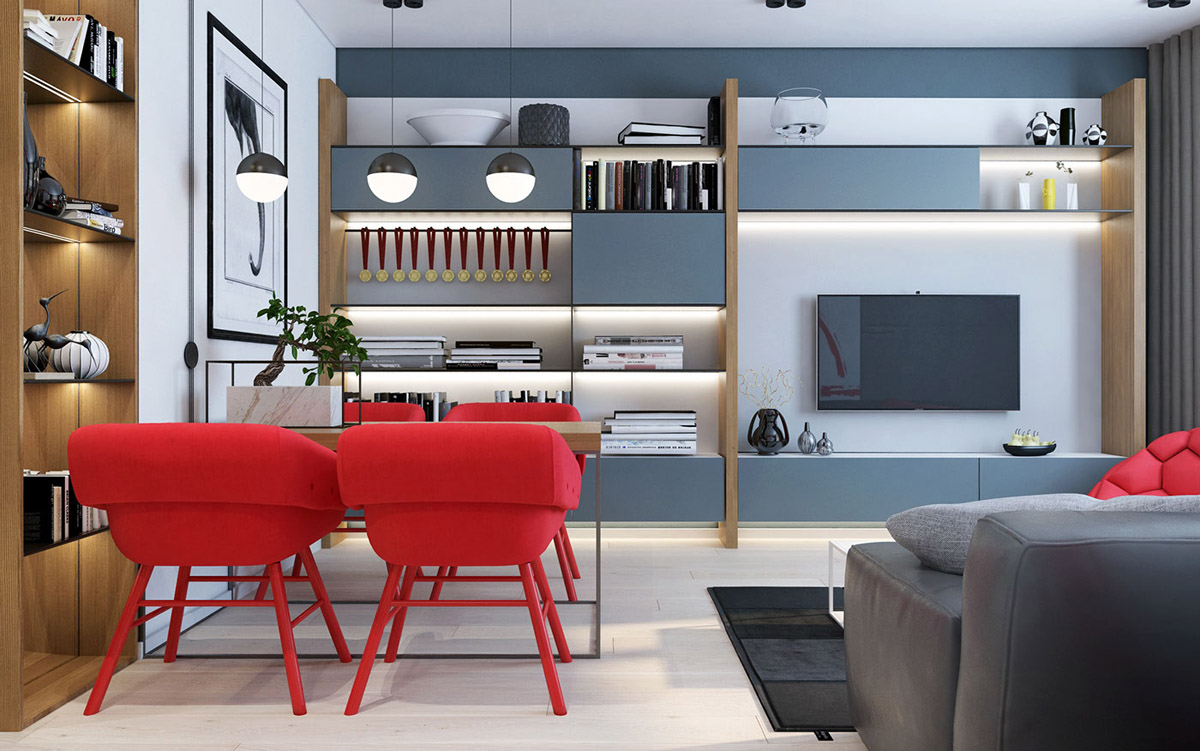 A red chair for the dining table brings out a comfortable outlook. The dining room pendants also suitable to match the design.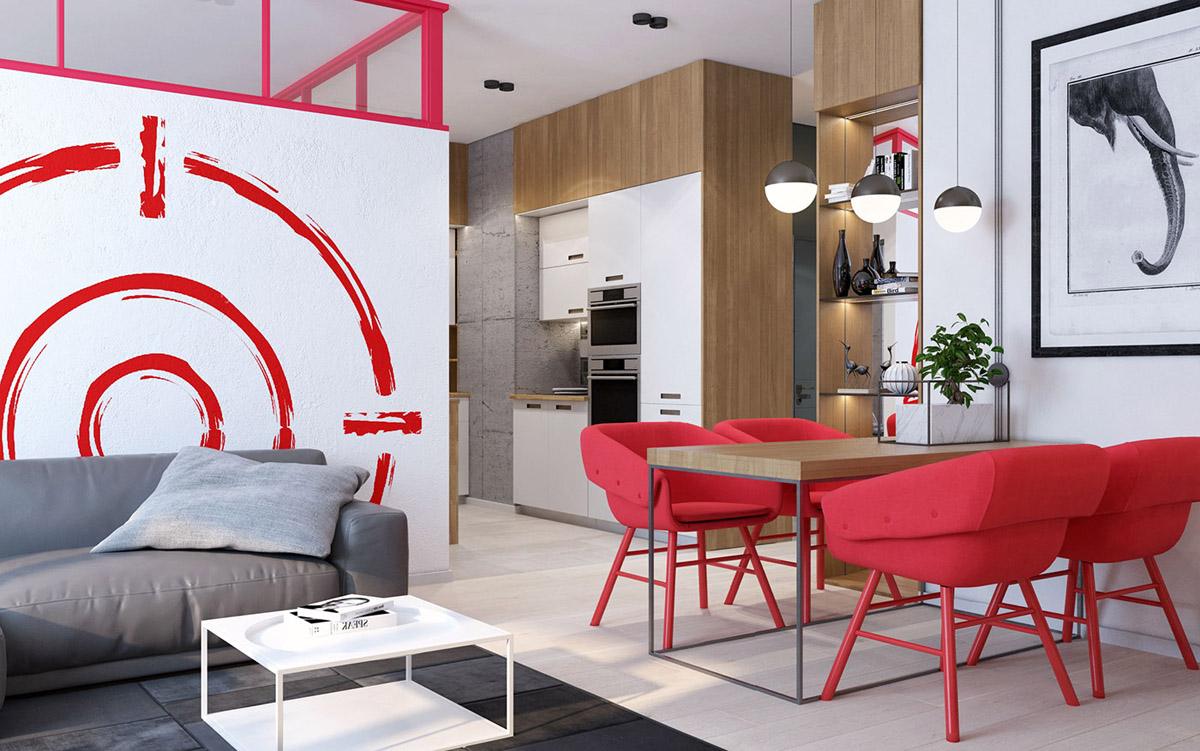 Cool wall details with red color provide an energetic feel to this room. A wooden accent also shows a contemporaneous value to this modern apartment, especially for the kitchen.
Simple Modern Bedroom Decor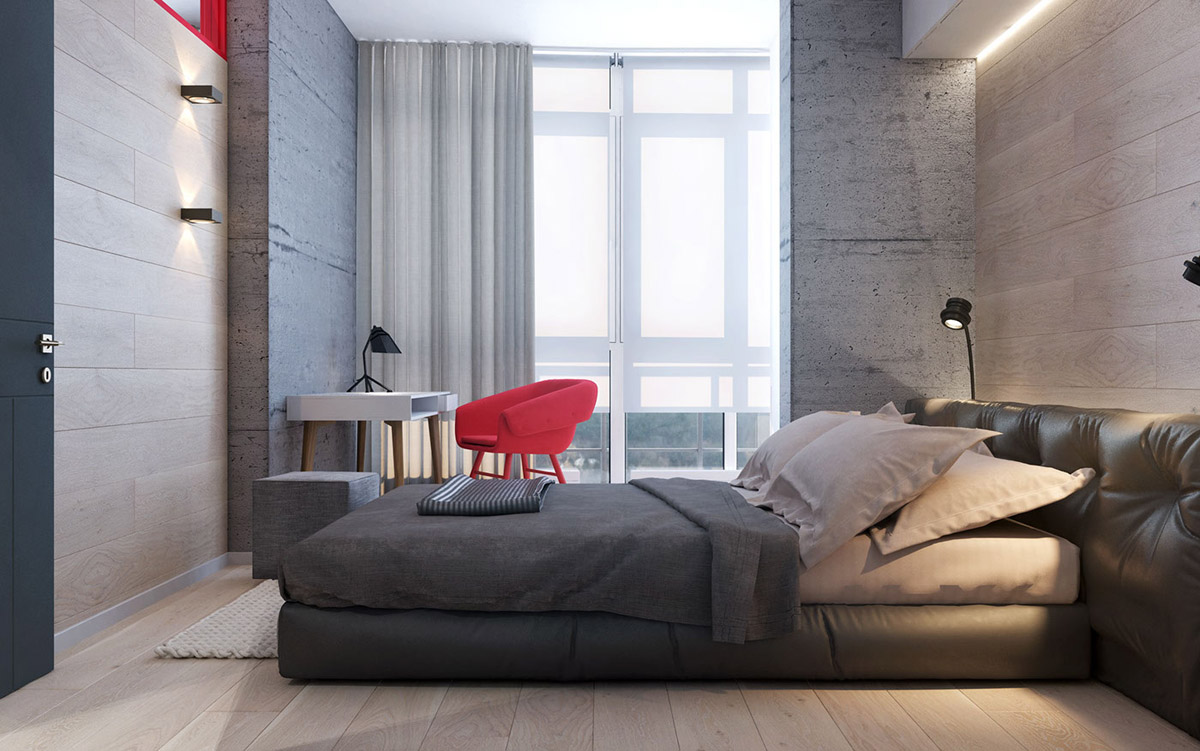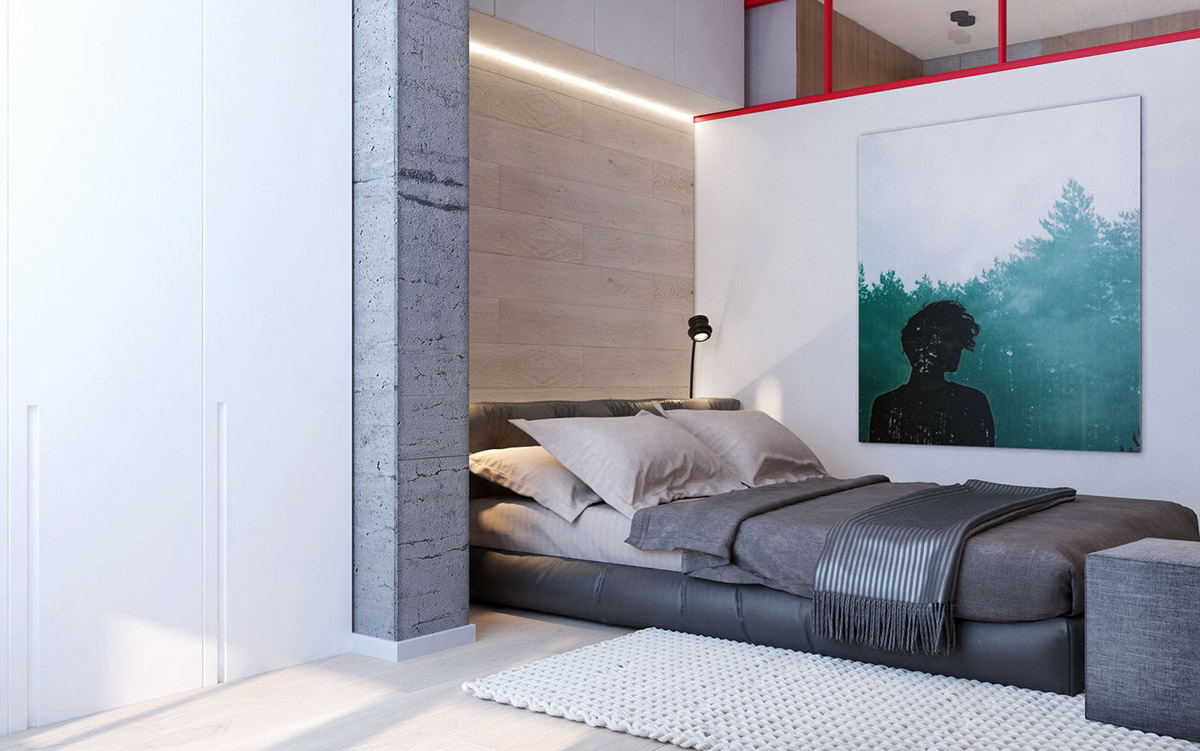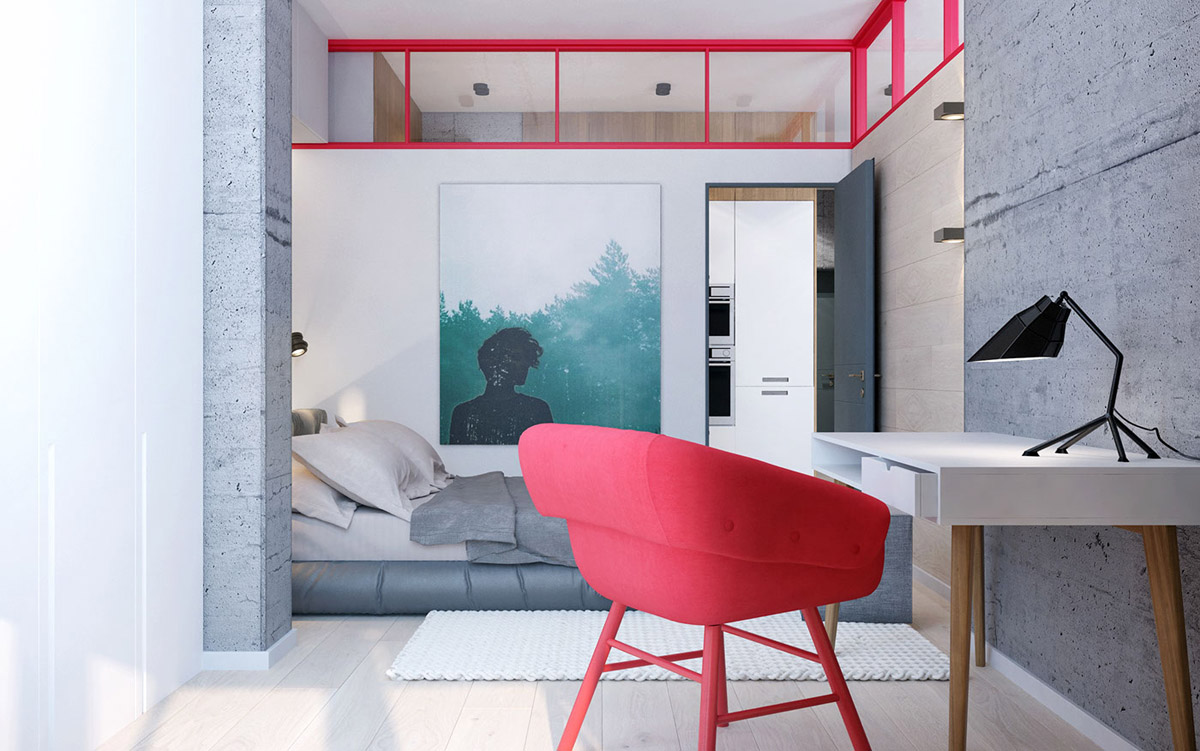 The bedroom looks quite simple but still bring out a modernity impression because of the decoration and arrangement inside. A red color is showing on the office chair and roof inside. Perfect Gray and white color around in supports a fashionable look which wants to present in this apartment interior design with red color tone.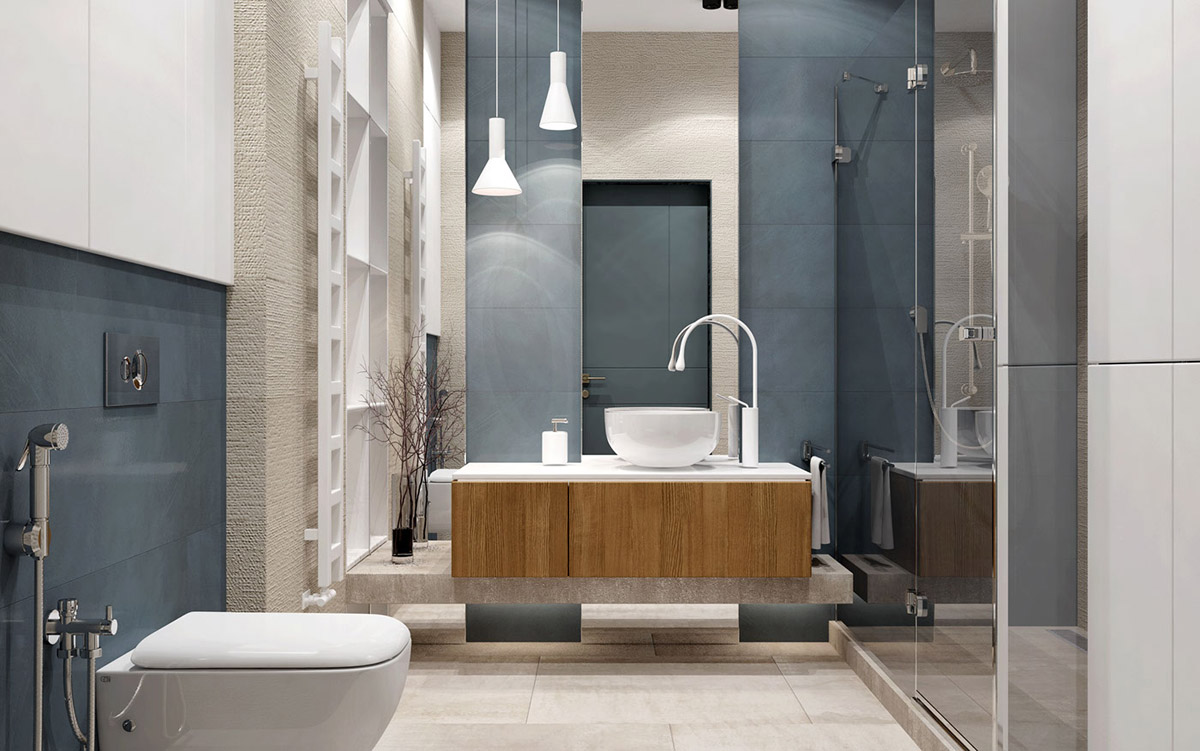 Then, for the bathroom, Zikzak team provide a different arrangement. Choosing a white, dark gray, and pastel color accent inside makes this space more charm. Unique faucet serves a practical and stylistic to this bathroom. What do you think about the modern apartment with red color here? If you like it, let's apply to your flat now!