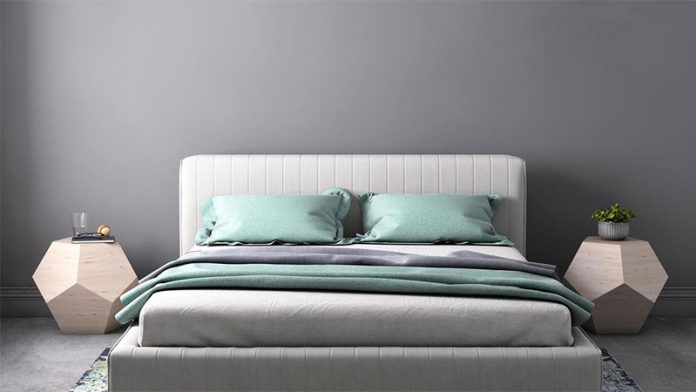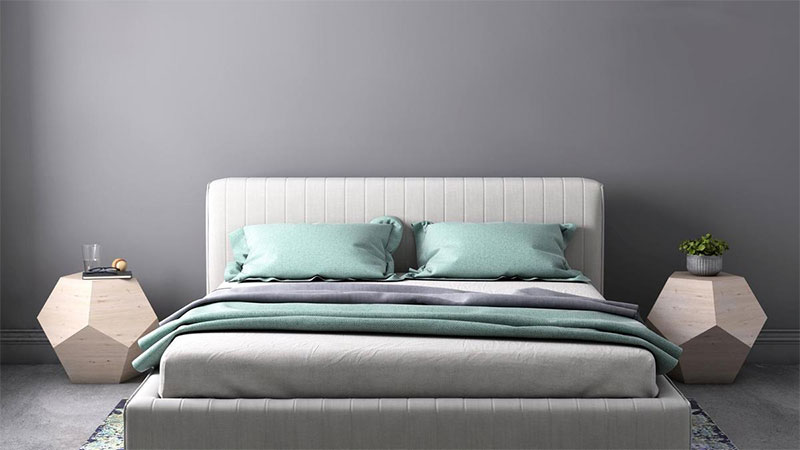 Does it happen to you too? Go running everywhere, with a thousand things to do, always surrounded by people … Nowadays we all suffer stress from time to time, and sometimes it is due, in part, to lack of sleep or to not resting properly. dedicated. For this there is a key: knowing how to choose the best mattresses.
Why? Very easy. Getting enough sleep (eight hours a day) does not necessarily mean that you get enough rest. There are many factors that influence the quality of rest. And one of them, although sometimes it is not taken into account, is the mattress.
The mattresses are estimated to last approximately ten years, as they begin to sink over time and can cause back or muscle problems. Therefore, there always comes a time when they do not fulfil their function correctly and it is necessary to change them. So even if everyone has their preferences when it comes to sleeping or falling asleep, you better know how to choose the right mattress.
We teach you how to do it!
12 tips for choosing the best mattresses
1st. Make sure it doesn't get too small for you.
It is important that you have plenty of space to move at your whim while you sleep. Therefore, it is advisable to buy mattresses of approximately 100 cm for single beds and 150 cm for double beds. But this is not all: don't forget about the thickness! Below 15 cm thick, your back will not rest properly … Take it into account!
2nd. Find out about the hardness of the mattresses.
There are hard mattresses and soft mattresses. Ideally, buy a medium hard one. A very soft mattress does not support the weight well and you will end up "sinking", while a hard mattress will cause discomfort in your back. So, you know, for the next time the ideal is a middle ground.
3rd. Find a mattress that fits your way of sleeping
Each person is a world, and this influences even the best mattresses to use. If you sleep on your back, your best option will be a very firm mattress; But if you sleep on your side or stomach, you better buy a soft one to ensure that the spine is in a good posture. This is really important, remember when you go looking for a new mattress!
4th. Forget about being hot or cold.
At bedtime everyone has their tastes: some sleep covered all year round and others, on the other hand, are hot even in December. If you are one of the first, do not panic. Did you know that there are latex or memory foam mattresses that, depending on the breathability of their materials, can accumulate heat? And if you are one of the latter, opt for a spring mattress and forget about being hot every night.
5th. Buy an adaptable mattress.
Do you have muscle problems? Do you suffer joint pain? In that case, you better get used to sleeping on a memory foam mattress that adapts to your body and back. You will notice it right away!
6th. Think of everyone's comfort.
Surely you've ever slept on a spring mattress with someone else and woke up every time it moved, right? Luckily, you can also avoid this with memory foam mattresses, which do not transmit movement. Do you sleep accompanied? Buy one of these mattresses and you will both win.
7th. Check the materials.
Many mattresses accumulate mites over time, for example foam mattresses. However, nowadays we can buy mattresses made of anti-mite or antibacterial materials, such as viscograph, among others. Are you prone to allergies? Check the materials before buying and your mattress will no longer be a problem.
8th. The mattress is not everything.
As we have been saying, the mattress is very important, yes; but it is not everything. It will not help if you have the best mattress on the market if you have spent years and years without changing your pillow, since you will continue to suffer discomfort in the neck and back, and it can even bring more serious problems in the long term. Therefore, if you want to rest well it is important that you also choose a good pillow.
9th. Go to the store with an open mind.
It has happened to all of us: sometimes we see something advertised on television and we already think that it is the best on the market. But it is wrong. Do not stop buying that mattress, as it may not be suitable for your way of sleeping or it may be more expensive just because of the brand name. There are hundreds of good quality mattresses at an affordable price. Maybe your ideal mattress is out there, value all the options!
10th. Before paying… make sure it's the right mattress.
The price usually depends on the quality, durability, adaptability, etc. It is essential that you analyze the characteristics of the mattress well before deciding on one. Think that your mattress will depend on your rest, your performance and your health: do not get carried away by an offer or a price that is too low and make sure that it is the mattress you are looking for. Otherwise, you will have to replace it in a short time, in the end the cheap is expensive!
11º. Try the best mattresses.
Buying a best mattress for platform beds is no nonsense; after all, it is the place where you will spend hours and hours every day for many years. Don't settle for knowing its features and see for yourself if it's comfortable enough.
12º. Do not forget about the guarantee.
Before finally deciding on a mattress, check the store's purchase conditions. It is recommended that you buy from a store that gives you a reasonable guarantee time. As much as you try the mattress in the store (if it is soft or not, if it is comfortable or not) you will not know if it really is the perfect mattress until you sleep a couple of weeks on it. Do not rush and make sure that the offer includes a guarantee.
And that's all! Yes, we already know that there are many factors that you must take into account to buy the ideal mattress, but the search is worth it … your health will thank you!