Roohome.com – Decorate living room with unique and cool design will provide you a comfort zone while staying in. Make a different look for your guest room, surely it considered with the decoration and layout design also. It does not matter if you apply an industrial style for living room design at home. This design brings out a classiness, stylistic, and contemporary outlook which can present in. Some designers have been combining a great concept that describes an industrial interior for this space. Applying with concrete, brick, and wooden touched, they separate the room into a different style design.
Industrial Living Room Decor Exposed Brick and Wooden Accents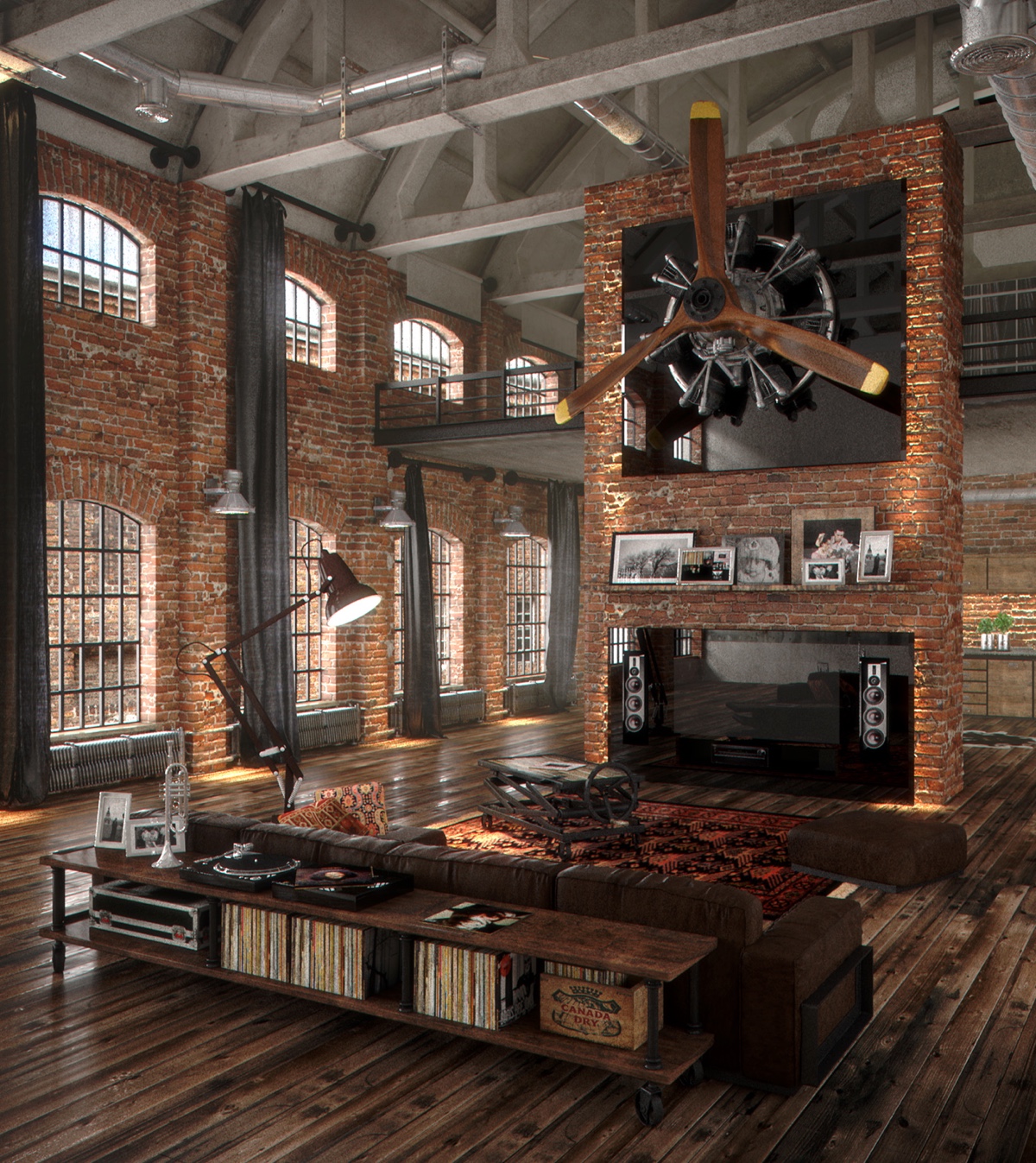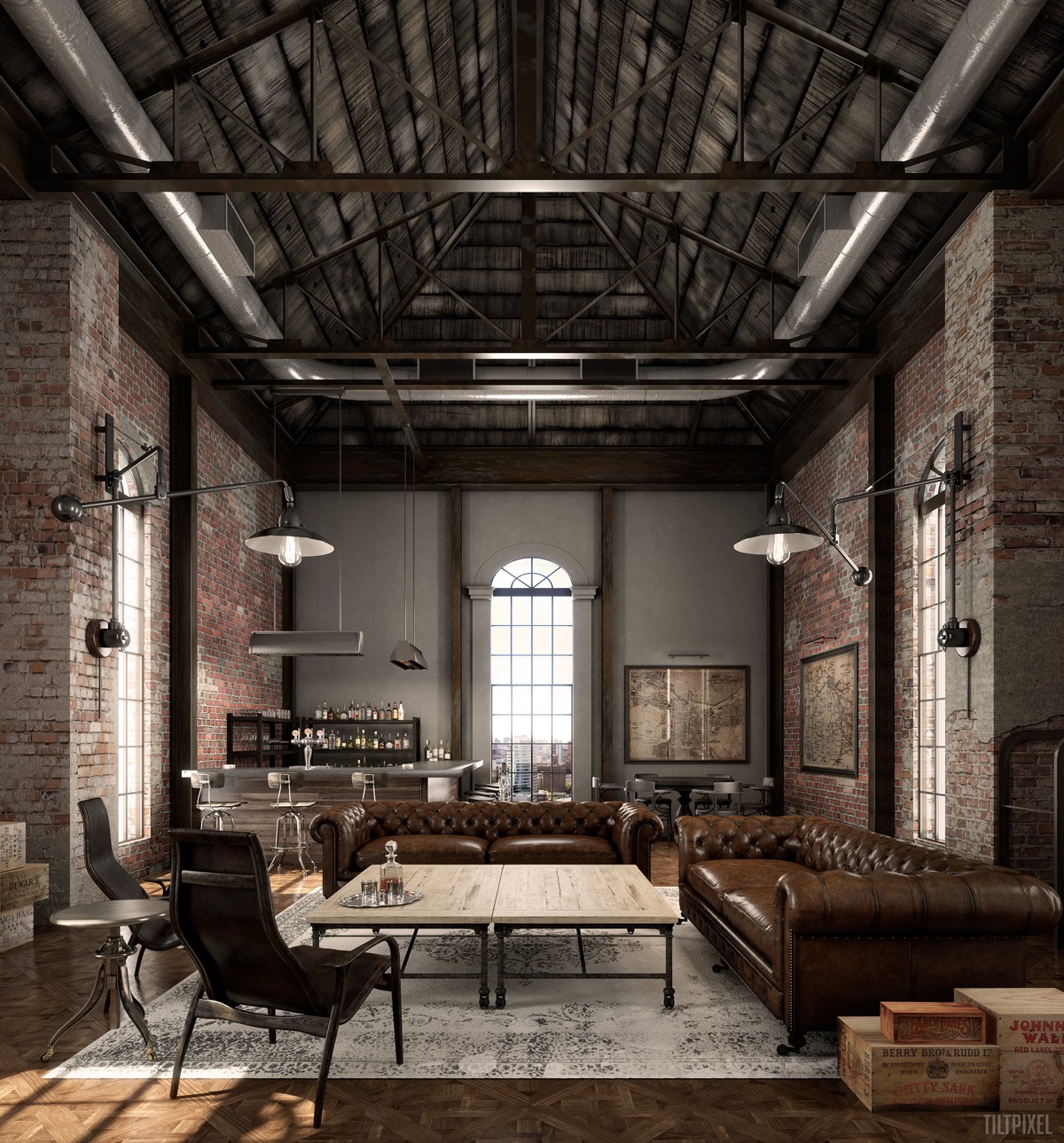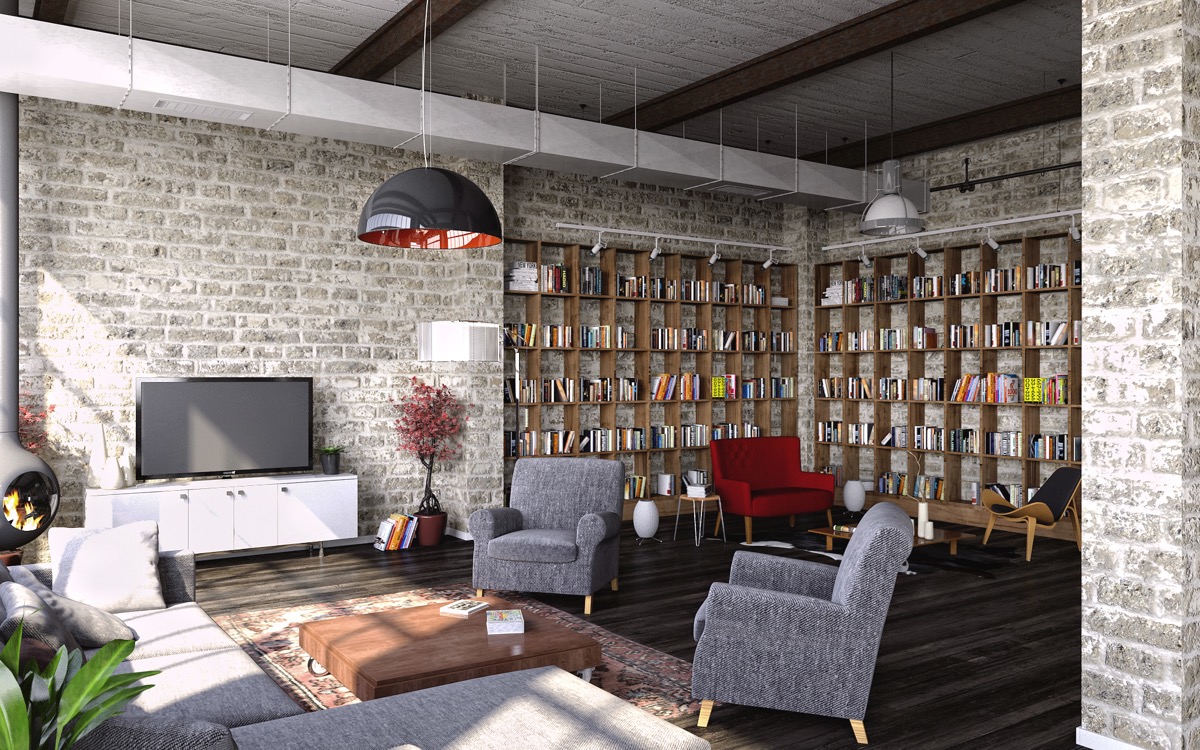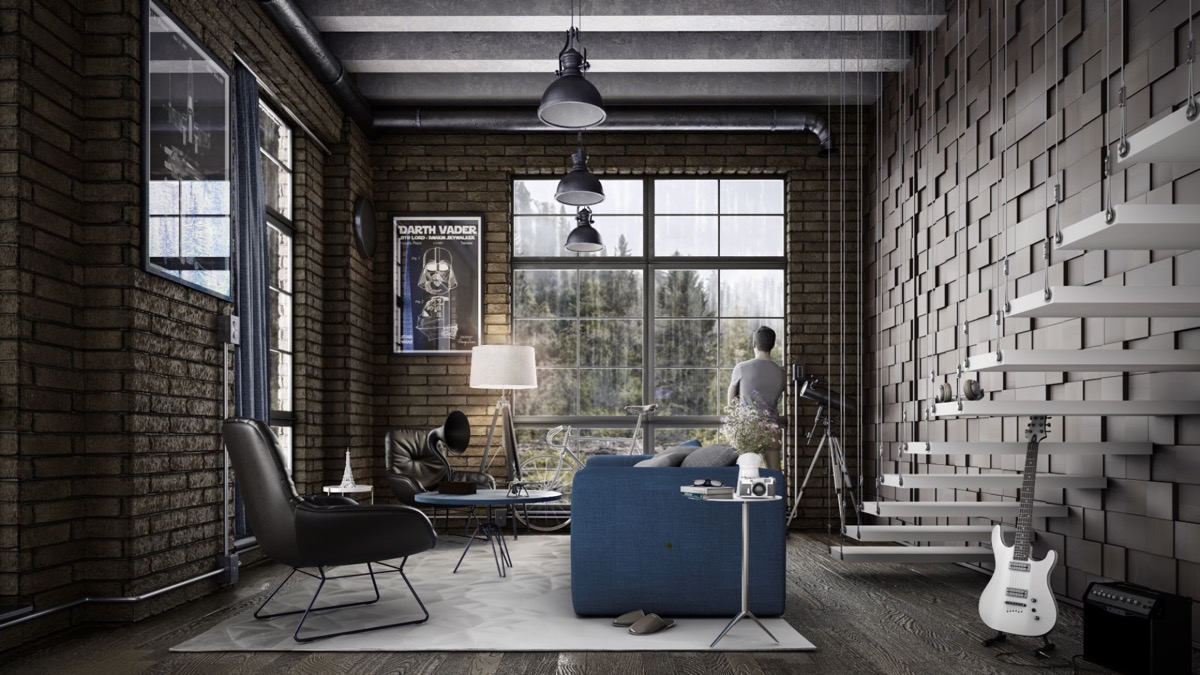 Between three industrial style for living room here, some different designers applying a brick accent design as the main decor for its space. Lining in brick with train station windows, add a giant artwork fan, and other industrial versatile ornament, this living shows a modernity and uniqueness. Pops of orange and brown of a brick wall, wooden flooring, then a classic brown couch that put in the center provide a coziness to your guest. Put on unique lamps to give a warmth and beautiful illumination inside.
Concrete Wall Design Applying for Open Plan Industrial Living Room Design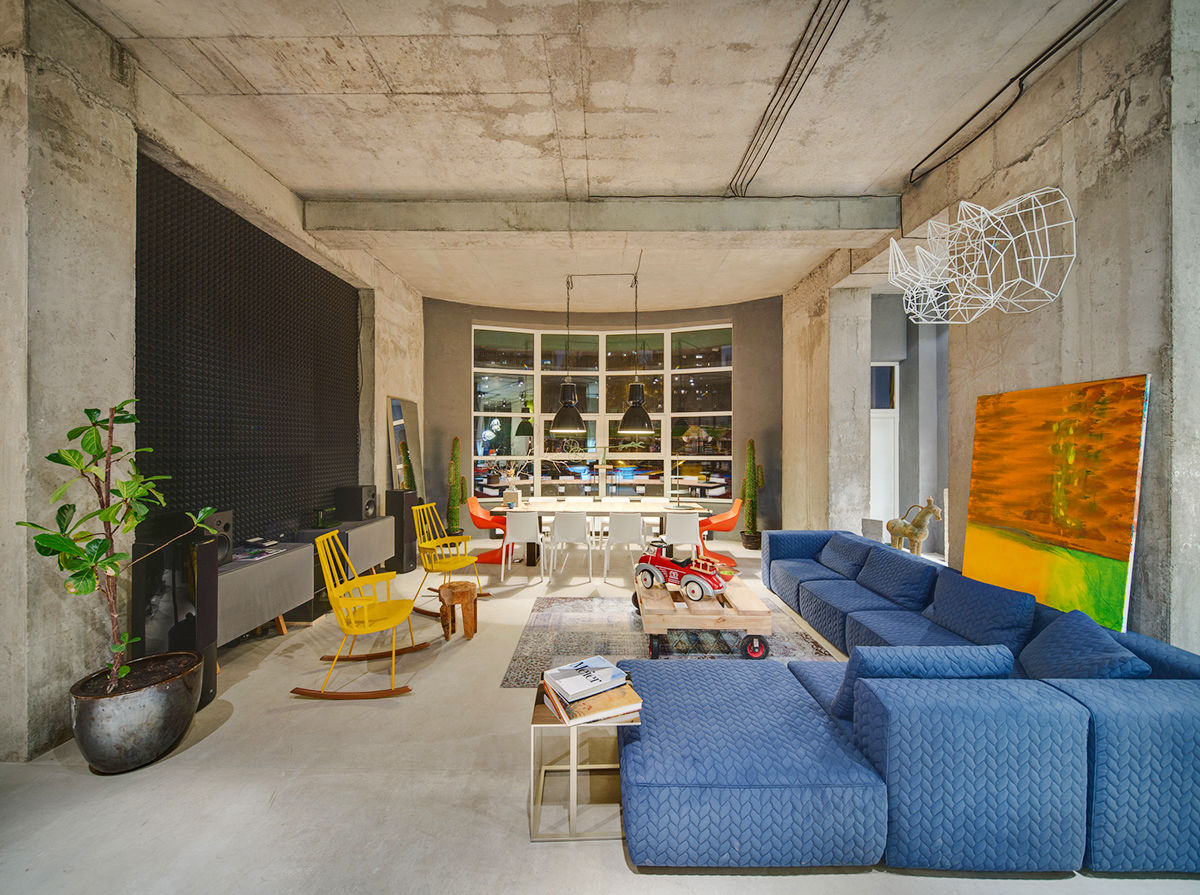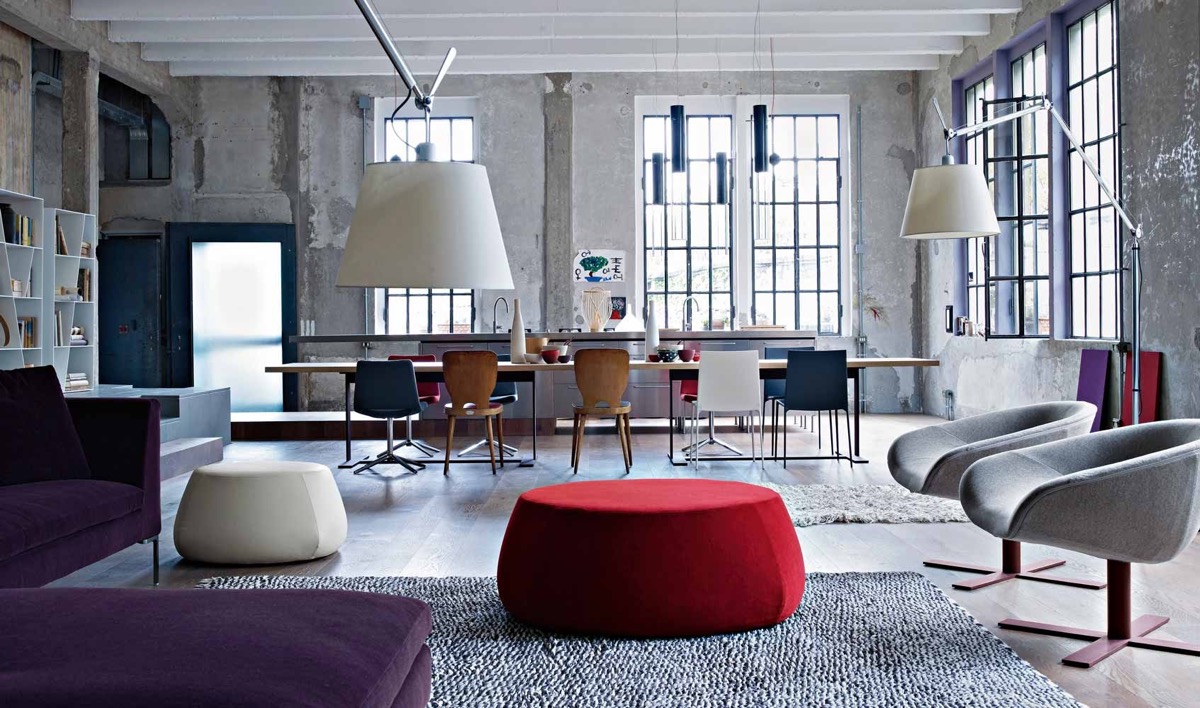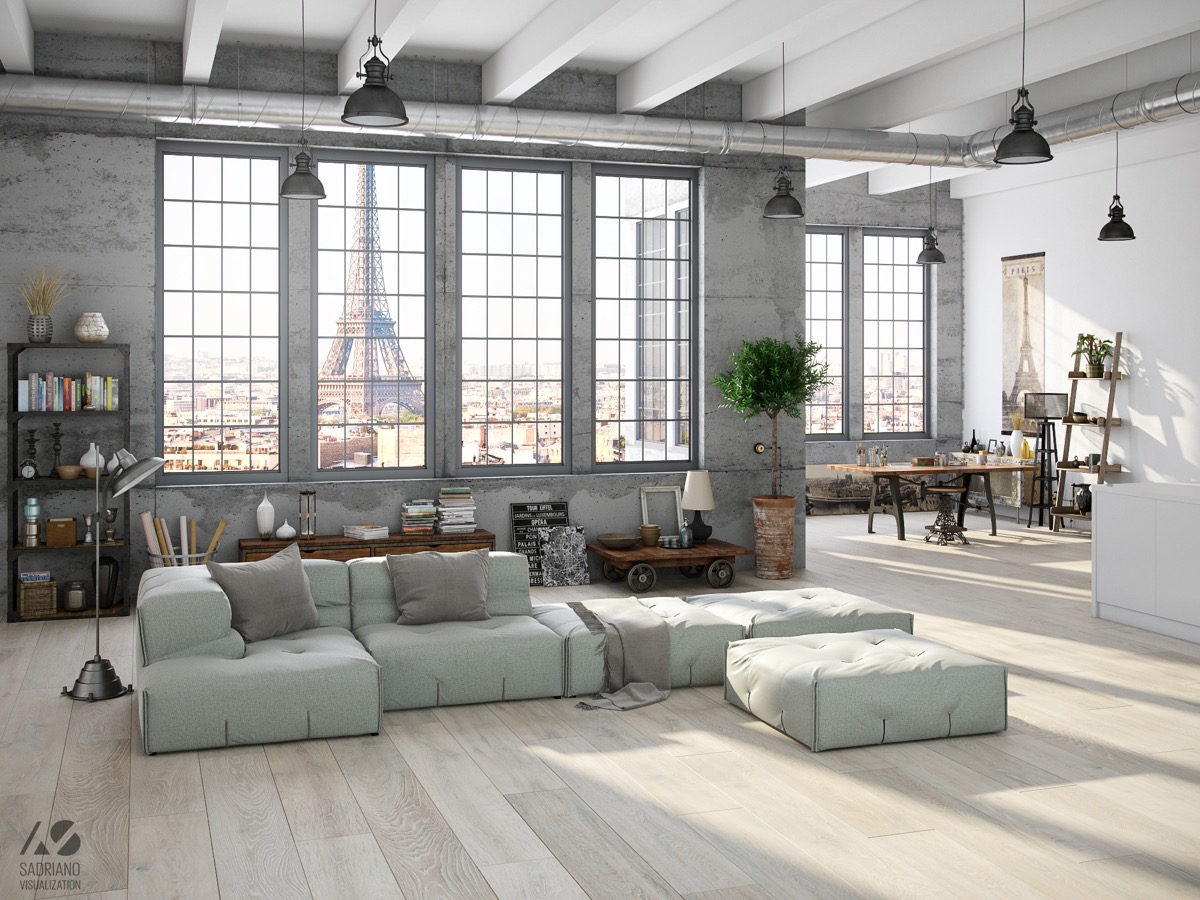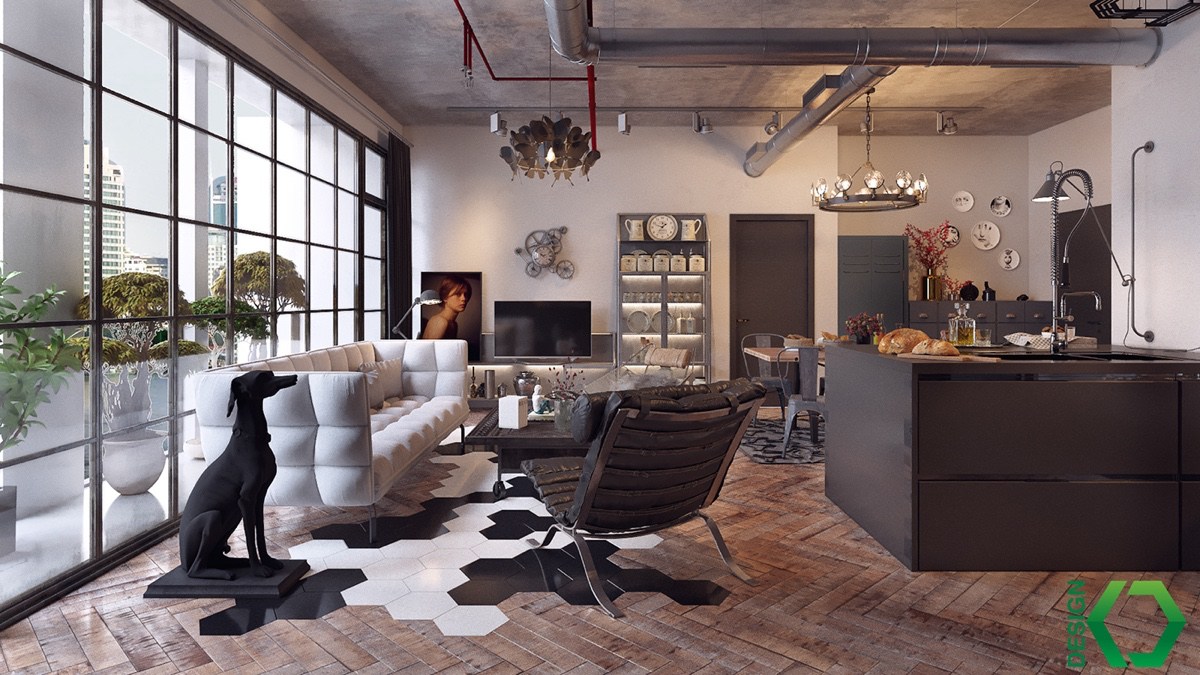 Go for a multi-function living space, an open plan concept design is suitable to apply in. Joining a dining and living room interior design will save the rest of your room. Concrete wall accent design with gray color and industrial style furniture bring out a contemporaneous for its design. A soft wooden tile design is suitable to set as a flooring material to this industrial living room decor ideas. With a unique ornament or decoration, your living becomes perfect and outstanding.
Modern Industrial Living Room Ideas Encased Brick and Concrete Arrangement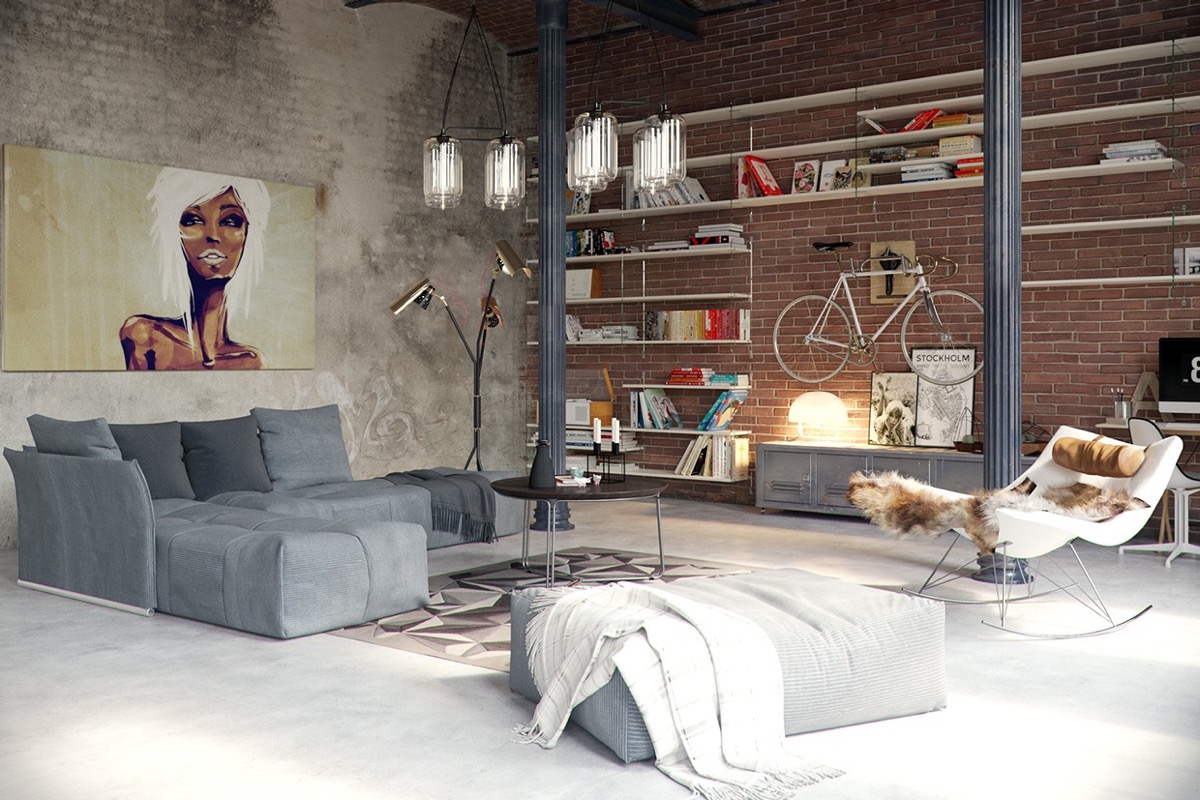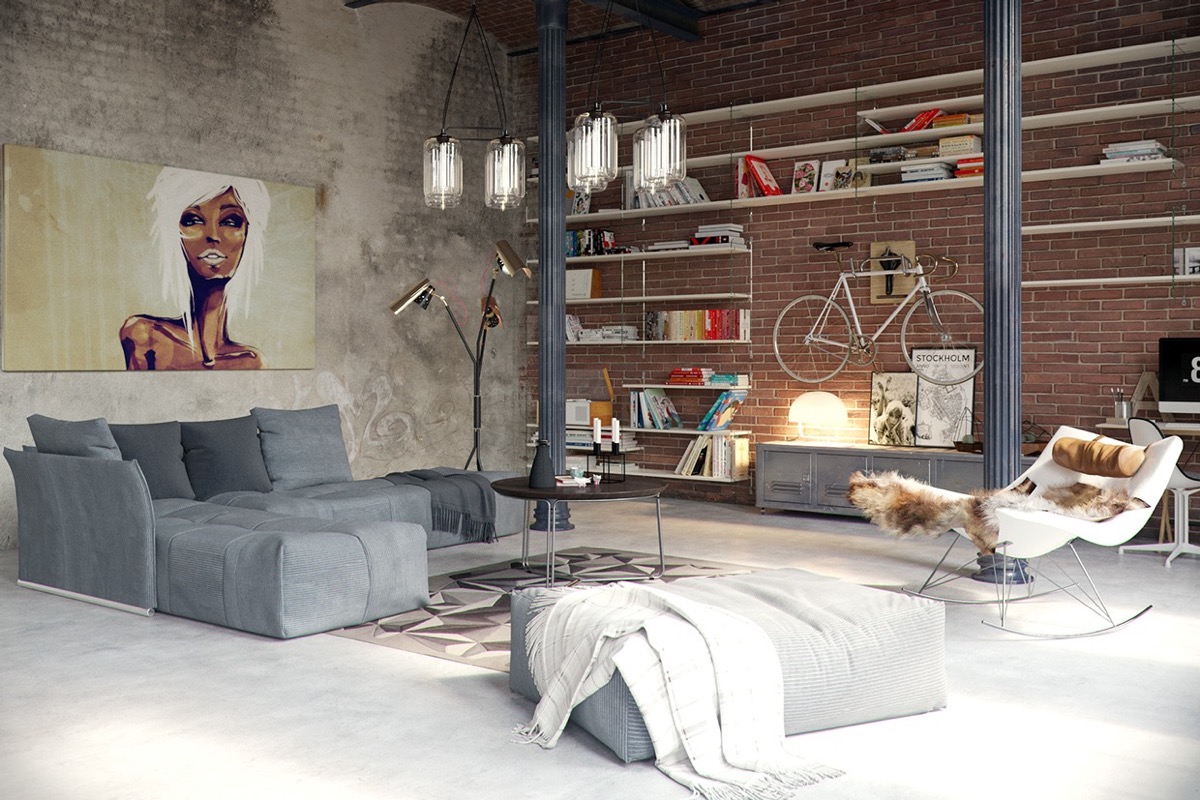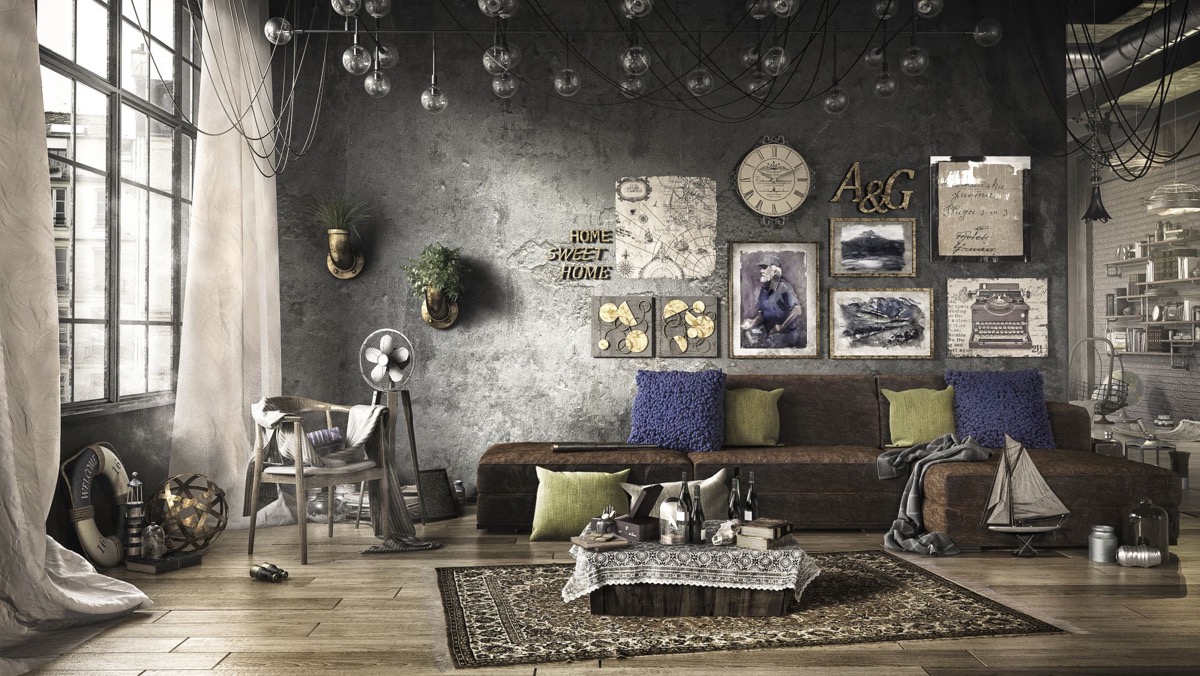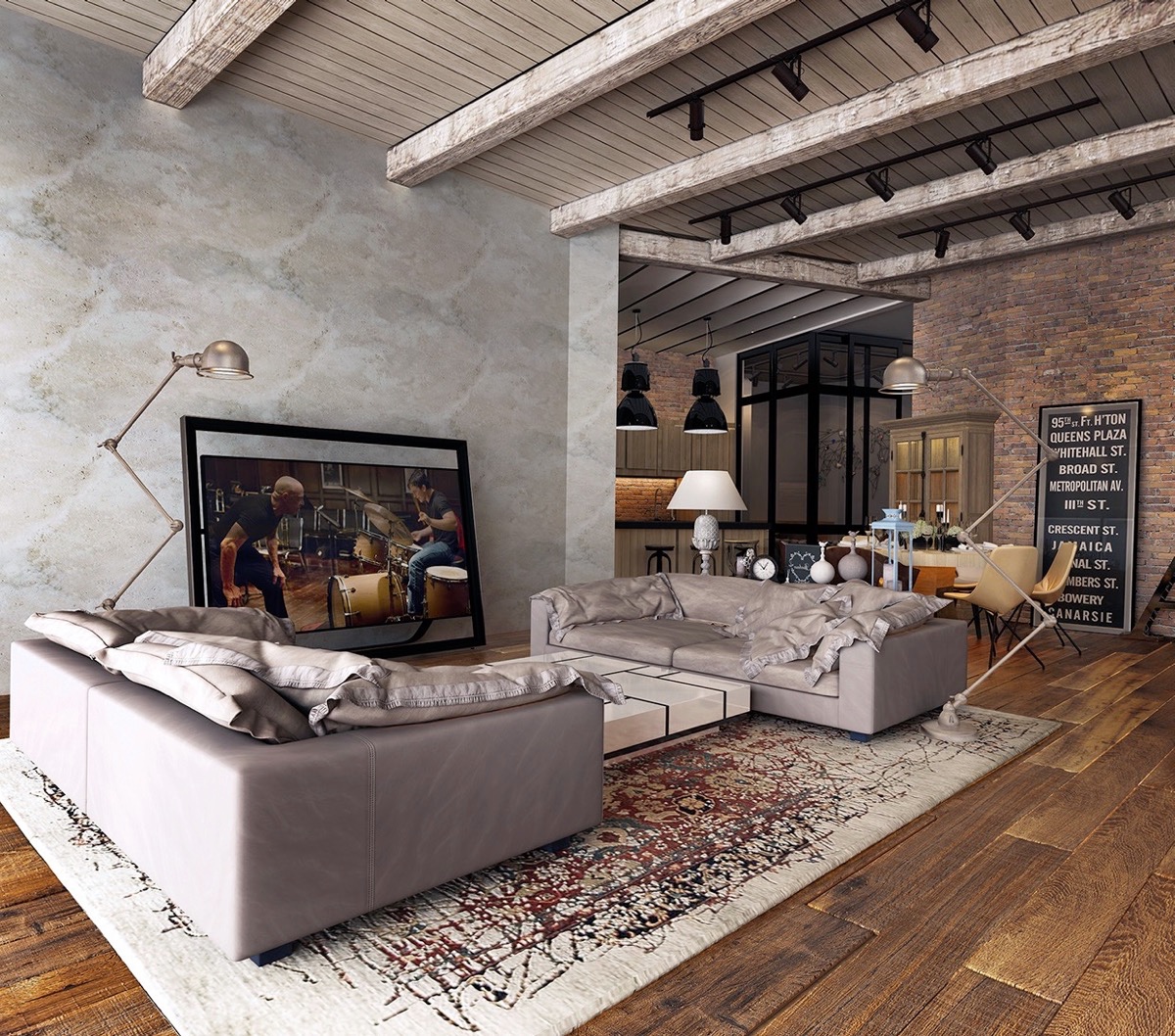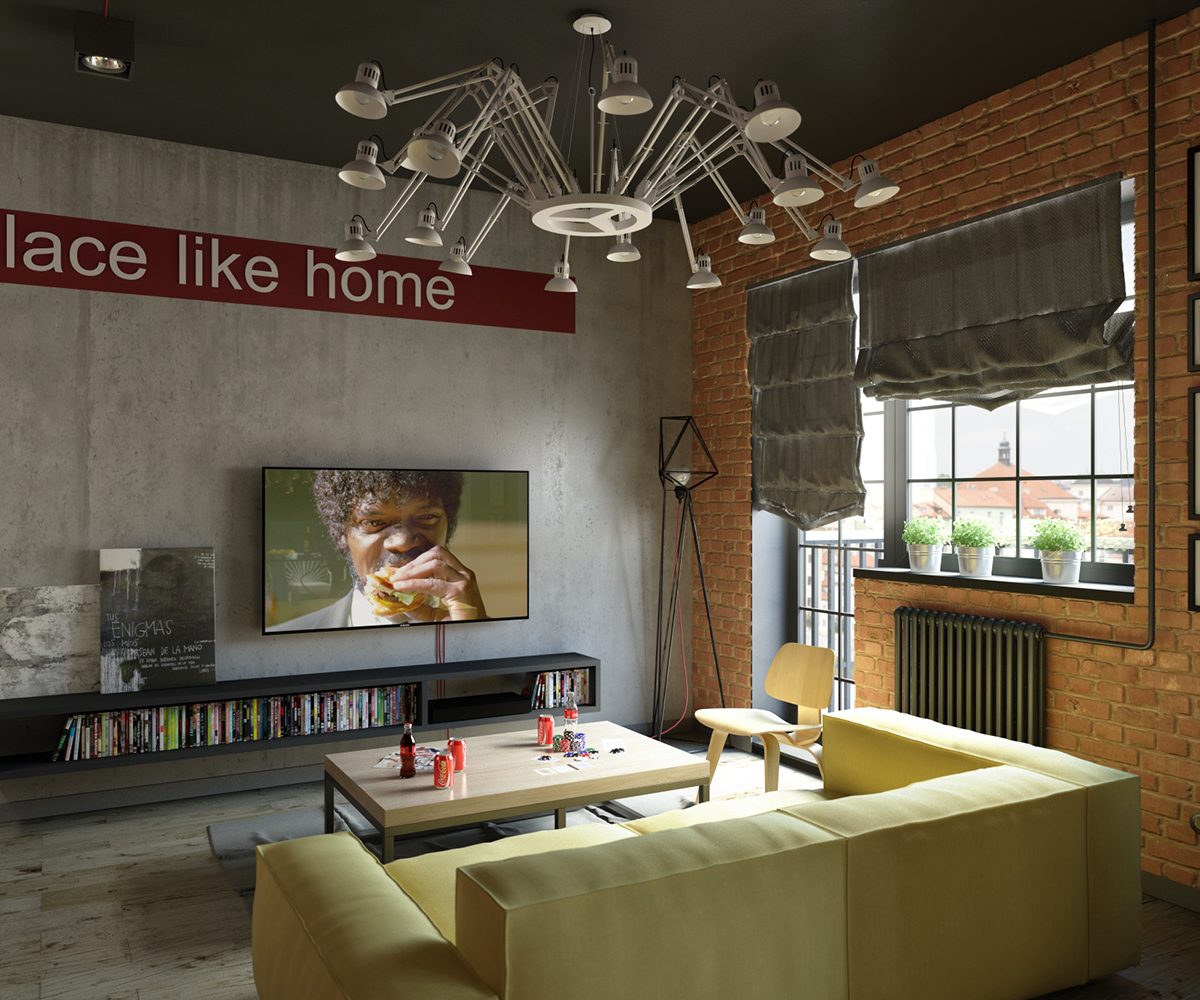 For any types of small living room, applying an industrial concept design inside is very appropriate. With a concrete and brick material combination, your living room looks so sophisticated. An eclectic furniture or display is suitable to adjust inside, it will support your concept design. Industrial style for living room like this brimming an aesthetic value if you can do a great arrangement. Besides that, a modern look also present to its design because of the wooden flooring that applied to this room.
Have you seen those industrial living room decor ideas above? Which design is your favorite one? Those designs are suitable to apply for any types of living space. Choose the industrial style living room design here now!