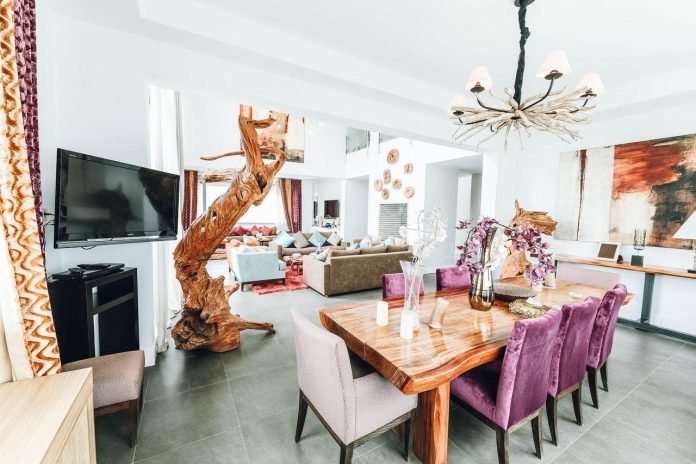 If you're here, it's pretty likely you're looking into renovations or thinking about a redesign. We've been in your shoes, and we know that conundrum between thinking maybe you could save a bit by doing it yourself, instead of hiring someone? We're here to tell you that, that's one long, hard and stressful road! We can't recommend getting yourself an FF&E interior designer highly enough, but we can explain exactly why! We've put together a little comprehensive summary of the blessings and benefits an FF&E interior designer brings to any project to confirm you're making the right decision!
What is an FF&E interior designer?
An interior designer is a design professional who plans, researches, coordinates, and manages the parts of any project that make a space the most safe, functional, and beautiful that it can be.
FF&E stands for Furniture, Fixtures and Equipment, and this is the sector of the project that is responsible for anything that you out in the space or that you put up in the area. An FF&E specialist like SP3 London is responsible for conceiving, sourcing, organising ang arranging these items.
When you put the two together, you get a strong project manager with skills and experience, who's perfectly placed to ensure that the end product of the project is beautiful, functional, well fitted, and that the process of getting to that point is smooth along the way.
What is the difference between an FF&E interior designer and an interior designer?
We've laid out the two roles individually, but how do you differentiate an interior designer from an FF&E interior designer specifically. An interior designer has incredible skills, but by adding FF&E skills specifically, you're talking about a professional with more experience in the physical items that go into the build, and the process of finding, securing, delivering and putting them in place.
How can an FF&E interior designer support your renovations?
In so many ways! We know it can be a little overwhelming, especially if you're not in the industry or you're new to things, so we've categorised the principal benefits of using an FF&E interior designer below to make it more accessible for you. You can find each perk here, along with some details you might not have come across yet…
1) Source, deliver and install custom furnishings, fixtures and fittings
Getting the desired aesthetic is actually an intricate and lengthy process involving a series of steps. Delivery alone is something that needs carefully coordinating with the site schedule and other members of the team, and the custom element of measurements and specifications can be incredibly challenging and hard to get right. Knowing where to go, who to talk to, what to say, and how to make arrangements makes this difficult task multitudes simpler, which is the benefit of an FF&E interior designer in this case.
2) Ensure complex elements of projects are well managed
Any project involves complex elements, but some more so than others. A swimming pool is just one example of many features in a home that are simply unobtainable with professional assistance. The installation necessitates a combination of trades that must be coordinated with the site, the client and the design. It must be carefully balanced, and let's be honest, you want your pool to be aesthetic and a great environment to spend time, which means dressing the poolside and considering the landscape and environment around it too.
3) Electrics are installed in the right places
Sticking to the designs is important, but changes do happen, and the FF&E interior designer is the one to keep that all in line. Keeping track of the plans in combination with the reality of the project happening in real time, troubleshooting any problems and making design choices as a result of any differences, the FF&E interior designer keeps the function of the home in check as well as making sure it functions beautifully.
4) Ensure lighting is installed with purpose
Having thought out where the artificial and natural light is and how it interacts with the space, the FF&E interior designer manages exactly where the light sources in the space should be. Lighting is also so much more than simple a bulb to make it easier to see – it's which of the multiple types of lighting are best, which colour light most appropriate, what kind of switches are most applicable, and how the fixtures and shades interact with the design.
5) Coordination of timings 
The tight schedule that's kept on any project site is in place for a reason! The last thing you want is your expensive, brand-new kitchen turning up and the space isn't ready for it to be installed yet, not least because of the knock-on effects. The sourcing also means taking care to be mindful of the project as a whole, when, where and which order things will happen in, and an FF&E interior designer is there to make sure that the timings are sticking to the perfect schedule, and to allow for and manage any delays or problems.
6) They can manage your entire project ensuring it fully connects
By now, you definitely know that any project involves such a huge quantity of things to think about, it's going to be a stressful, intense and complex time, even with smooth sailing. In hiring an FF&E designer, you benefit from their time, resource and people management, as well as their experience and expertise across the project.
7) You can keep working your full-time job knowing your renovation project is in good hands
The other valuable thing you're doing when you work with an FF&E interior designer is, you're handing the responsibility and all the problems over too. You do have to choose the person that you feel understands you, someone you trust and with whom you can have a strong communicative relationship, but after that, your hard work is done, and at the end, you get to interact with a space that doesn't hold any memories of stress, problems or negativity.