Roohome.com – White color is the best neutral color that everyone can use to apply for anything. It evokes simplicity, sleek, even looks charming, especially for your home design. Lovely white home design ideas that offered by Nordico team home design here is the best choice to apply. Simple and minimalist feature design was perfect for completing this home decor. White color, wooden accents, white brick decor, and attractive tile pattern that combine in this home will bring out a beautiful feeling. White color for home design plans here will breathtaking you as well.
White Minimalist Living Room Design
Having small space at home, you must think right decoration to make space looks spacious and awesome. By applying a minimalist feature decor inside, your home visible more trendy. A white color for home design plans here very compatible to bring out a spacious effect at home especially for the living room. This living area applying a minimalist style and combine with a bit Scandinavian design nuance to perfecting the space.
The natural wood as ceiling lowers, unique coffee table, and comfortable reading chairs can support the cozy feel that you want to show inside. Hang natural plants on the wall make this living room fresh and cool ambiance. There is a home office area which places at the back of the living area. Minimalist feature and unique tile pattern design are matching to show the perfect layout and decoration for its space. You are never boring to stay for a long time here. So, you can enjoy it and make an unforgettable moment in it.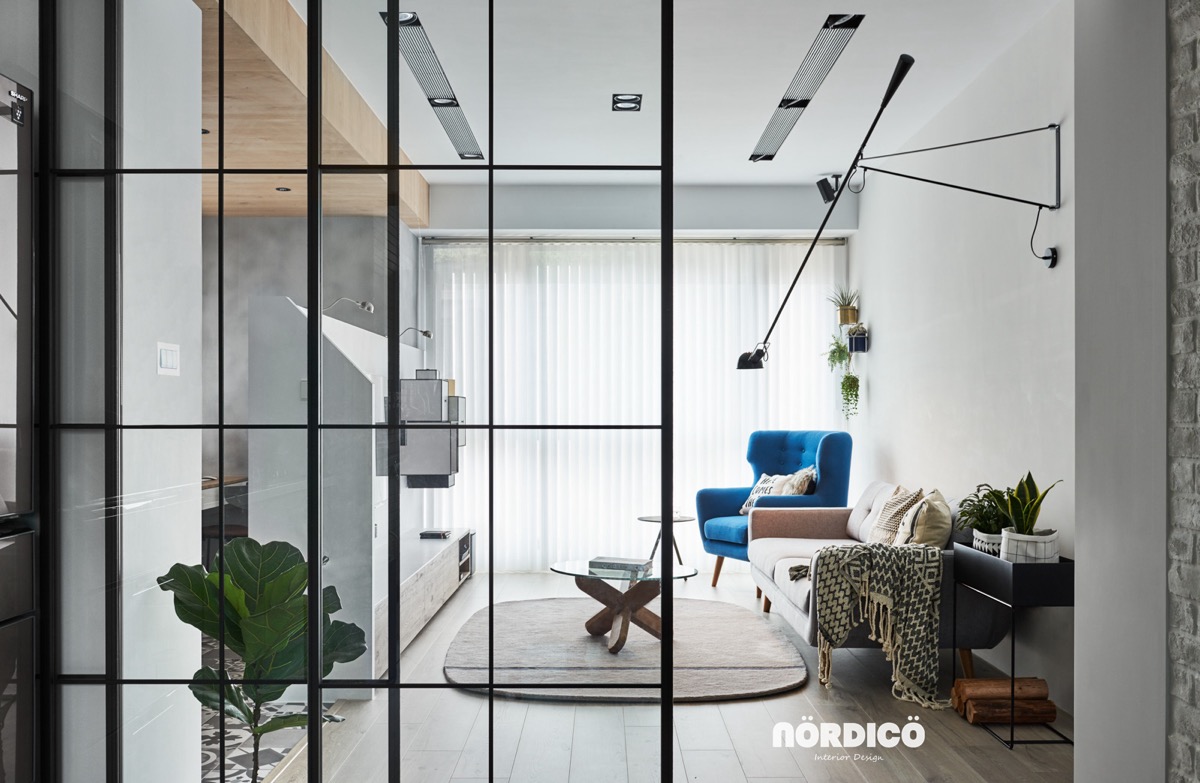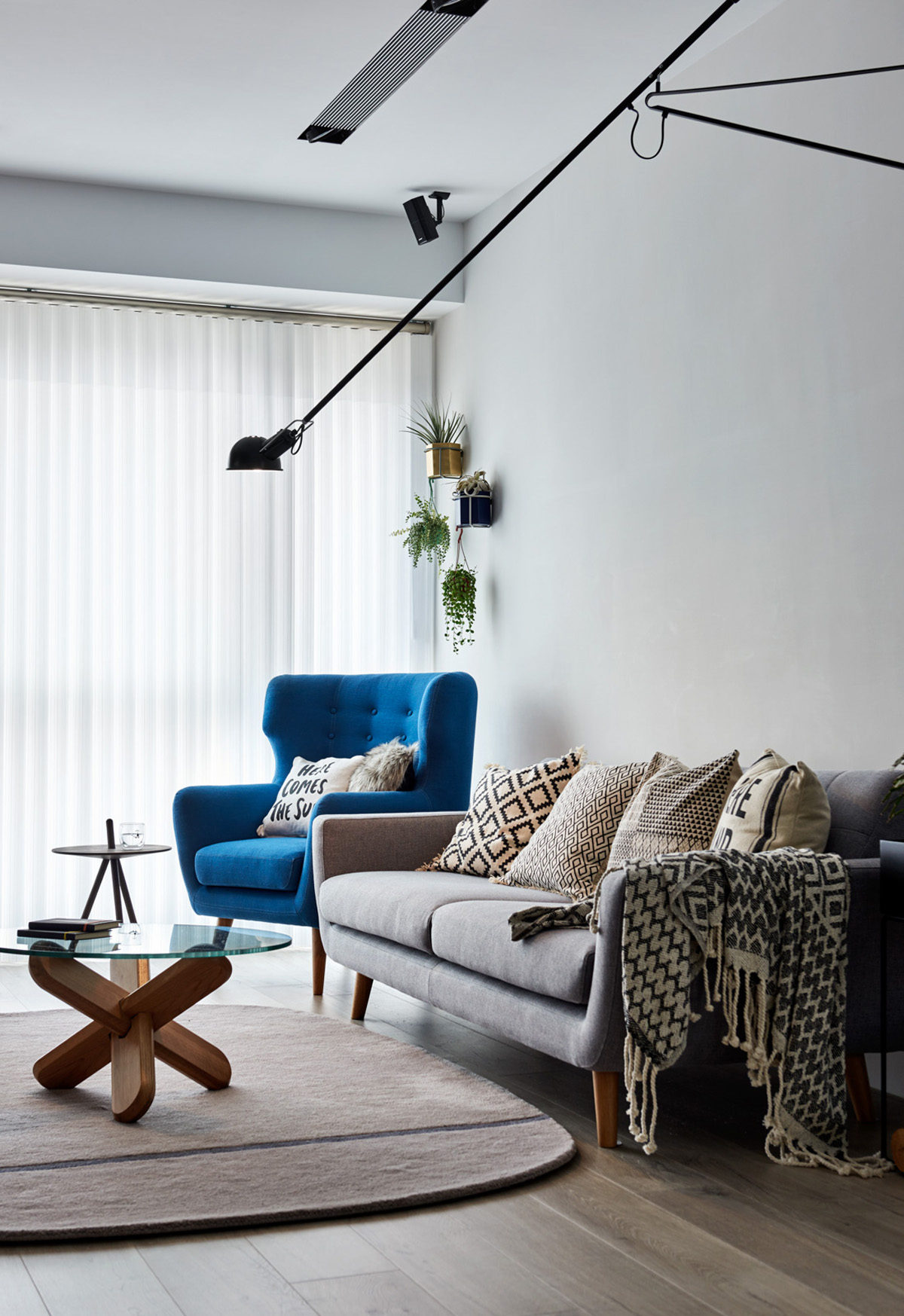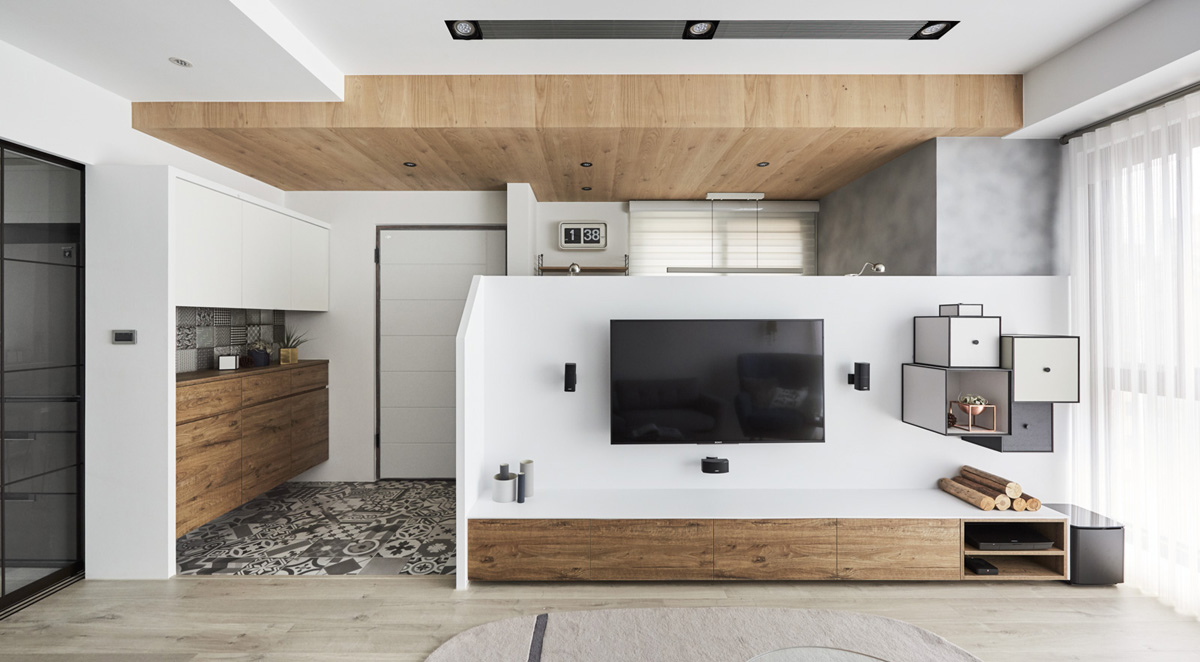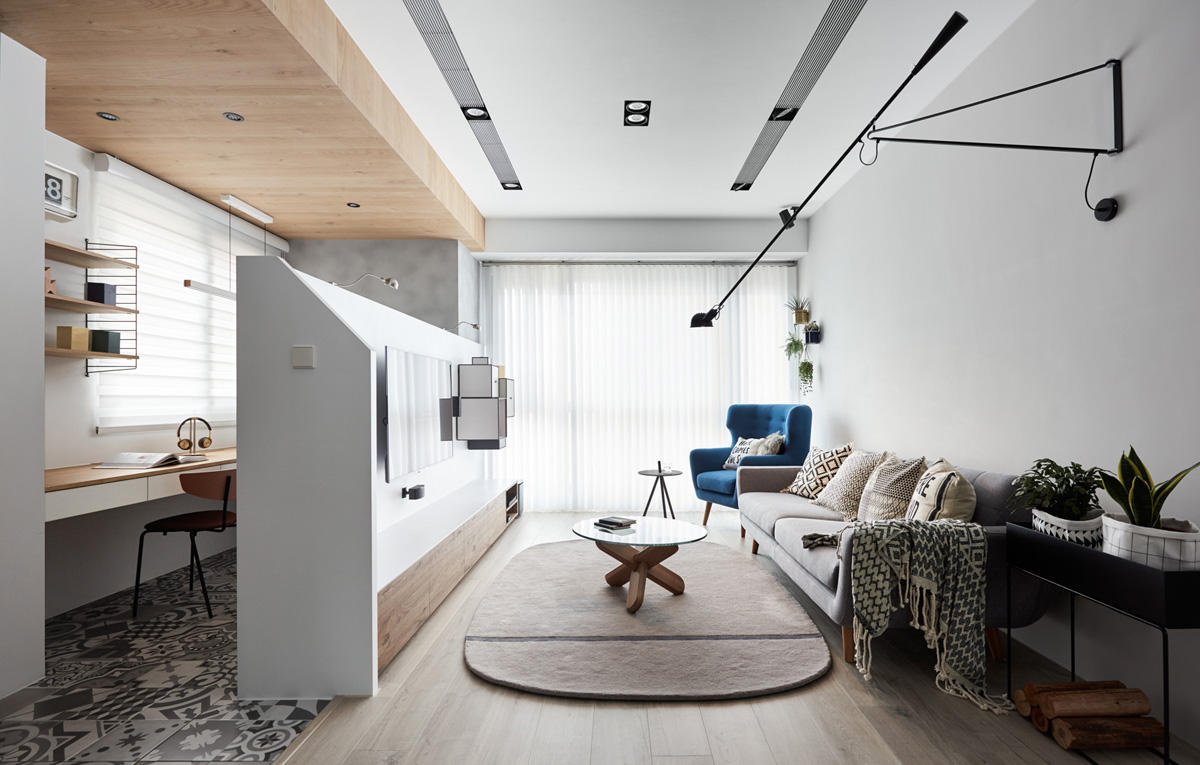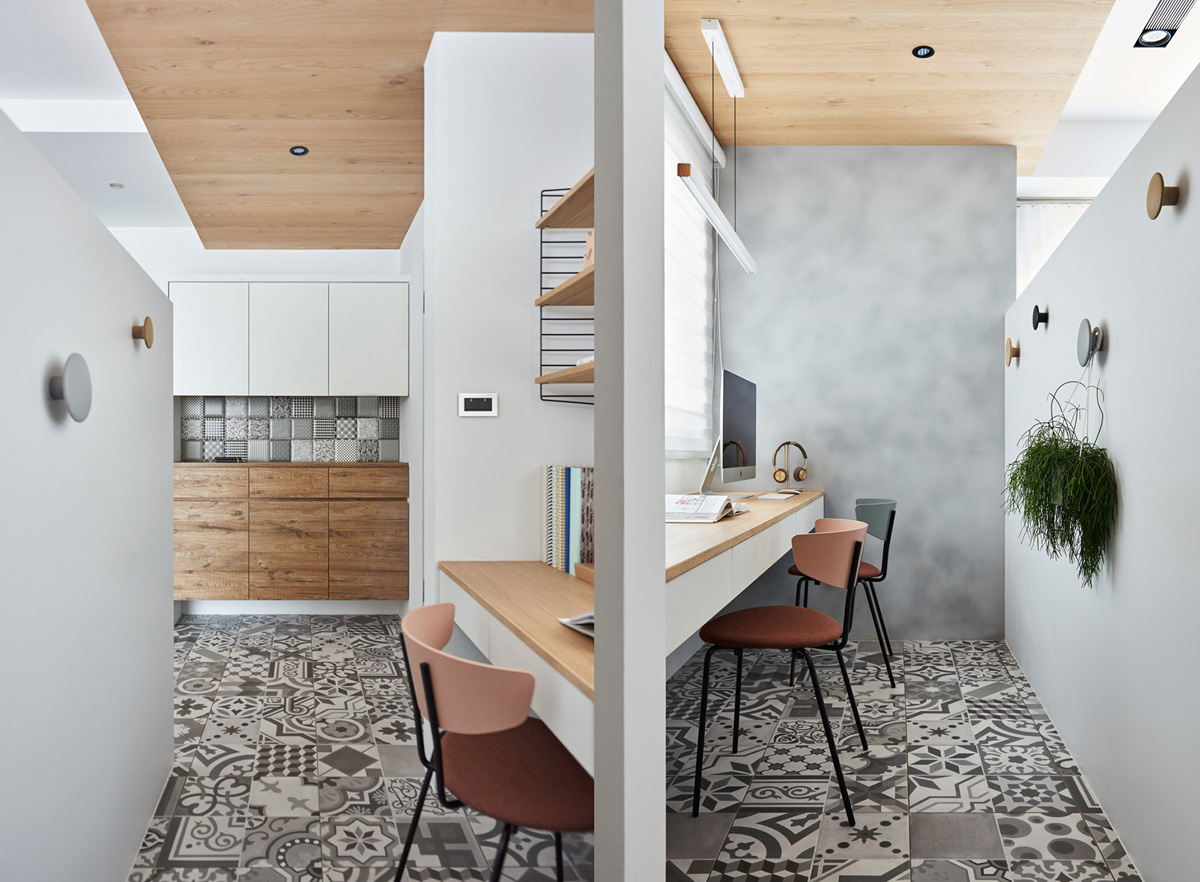 Minimalist White Kitchen and Dining Decor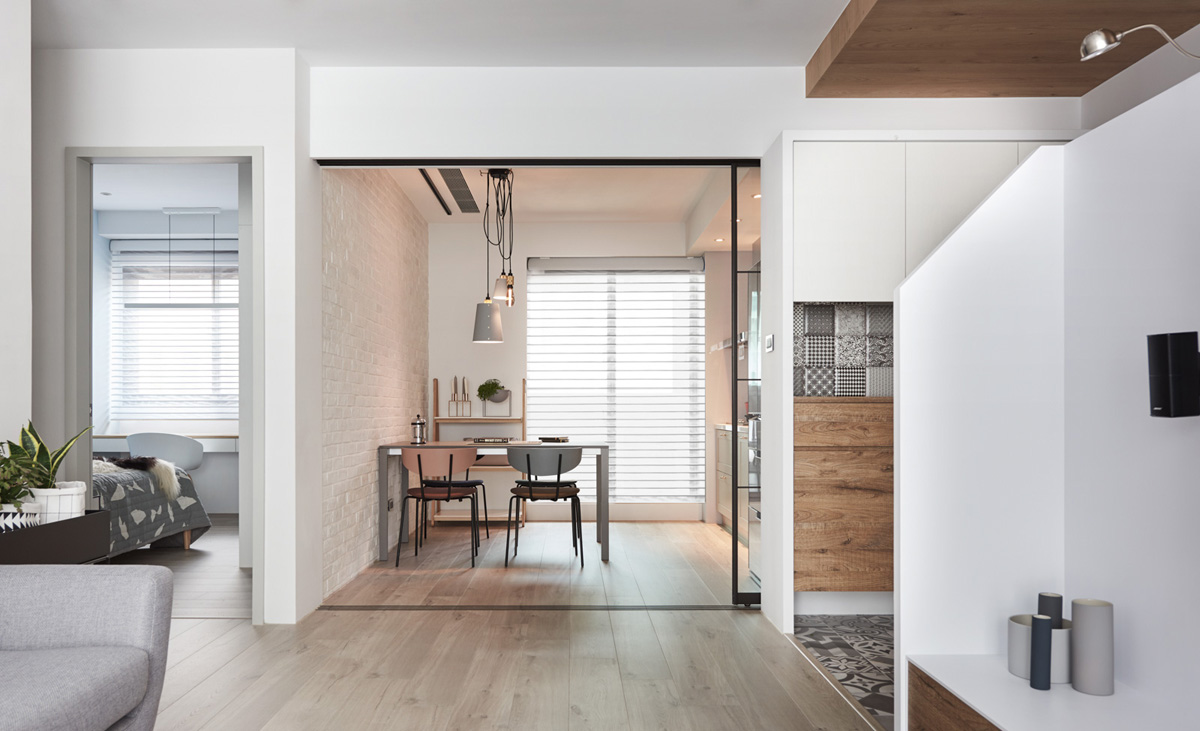 White color and wooden accent dining theme for this white home design ideas are really good. It can blend perfectly with the surroundings.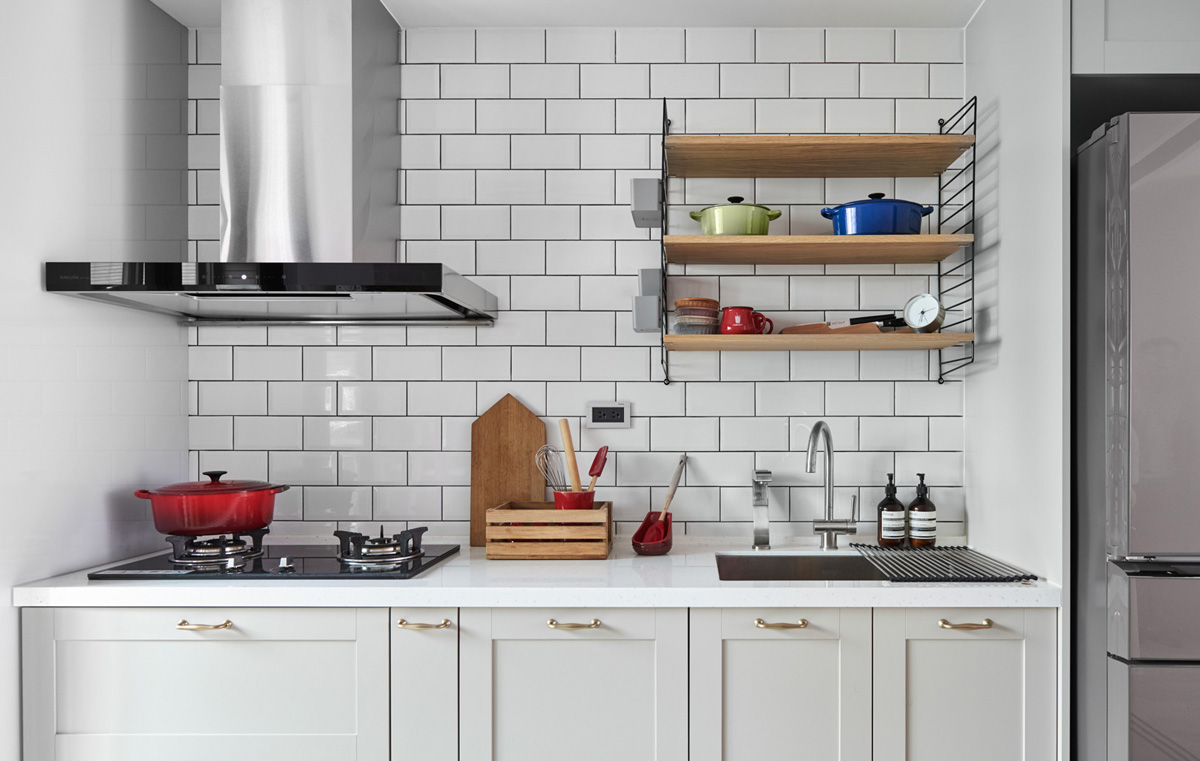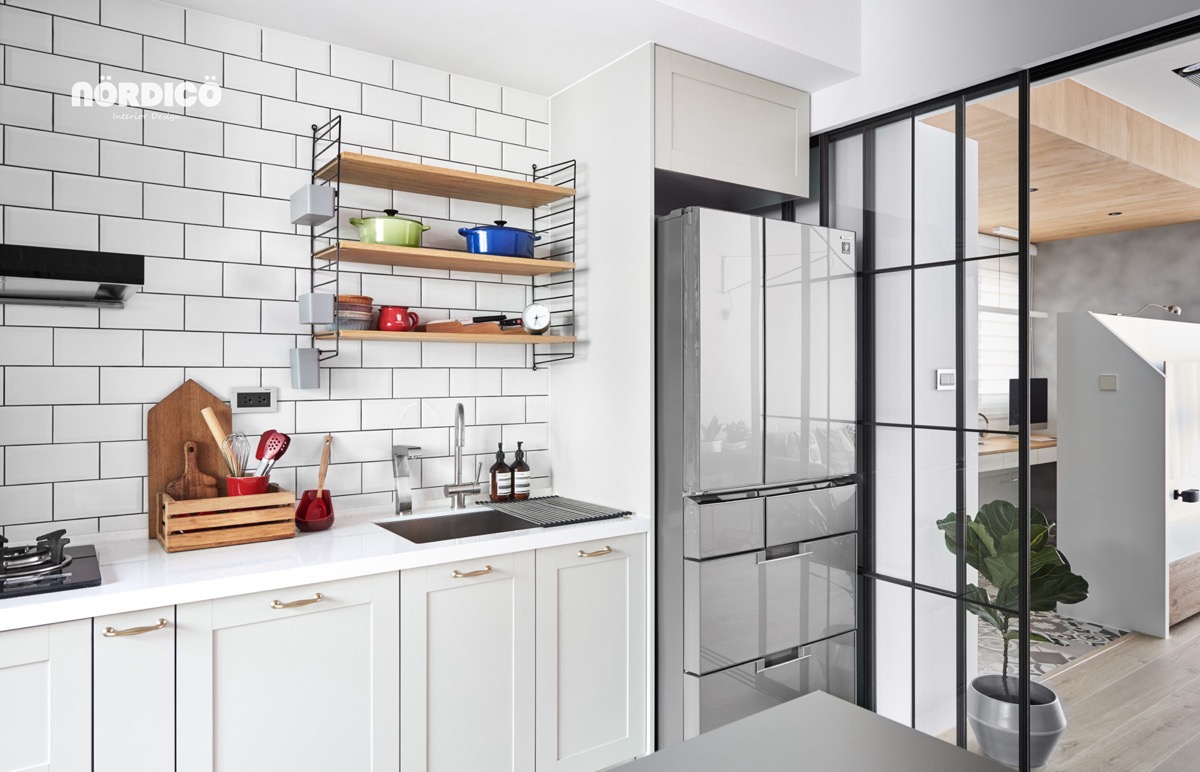 White brick accent and white cabinets are matching to make this home more complete. An interior glass wall separates the main living area from the dining room and kitchen.
Simple White Bedroom Decor Ideas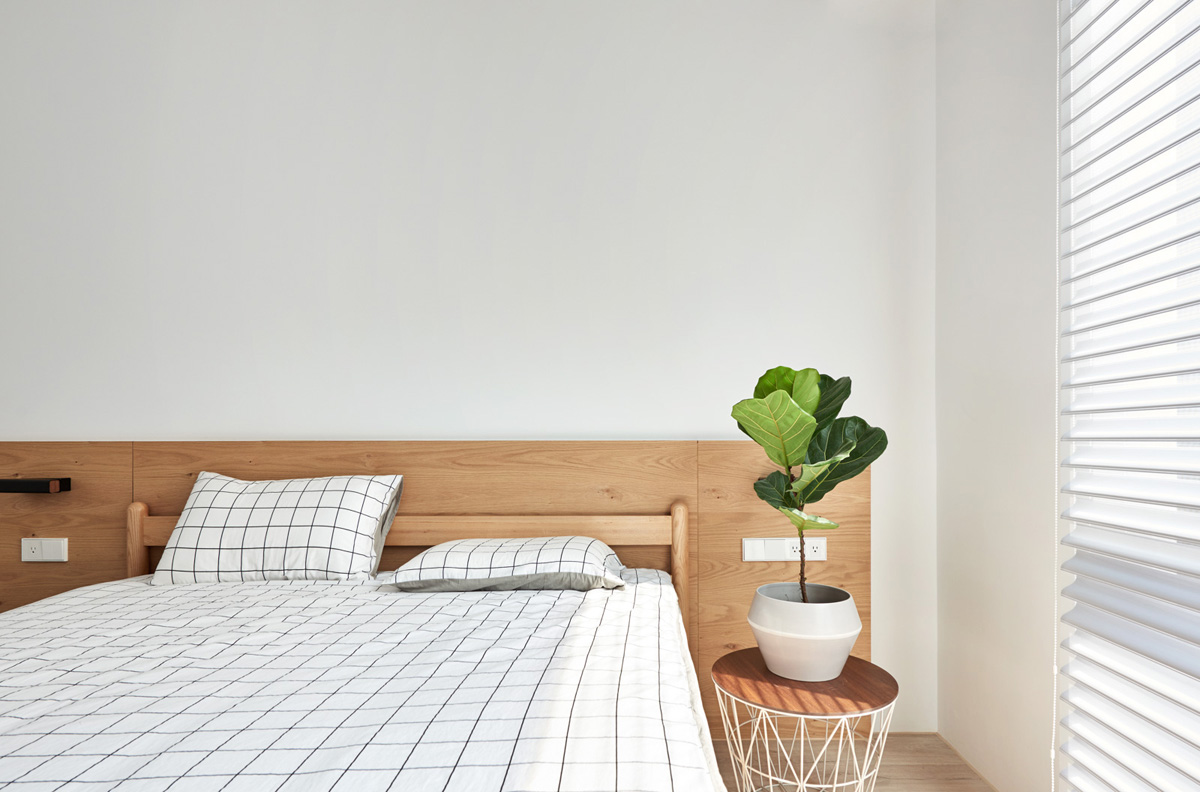 Simple and minimalist bedroom design also the right choices for supporting this home design.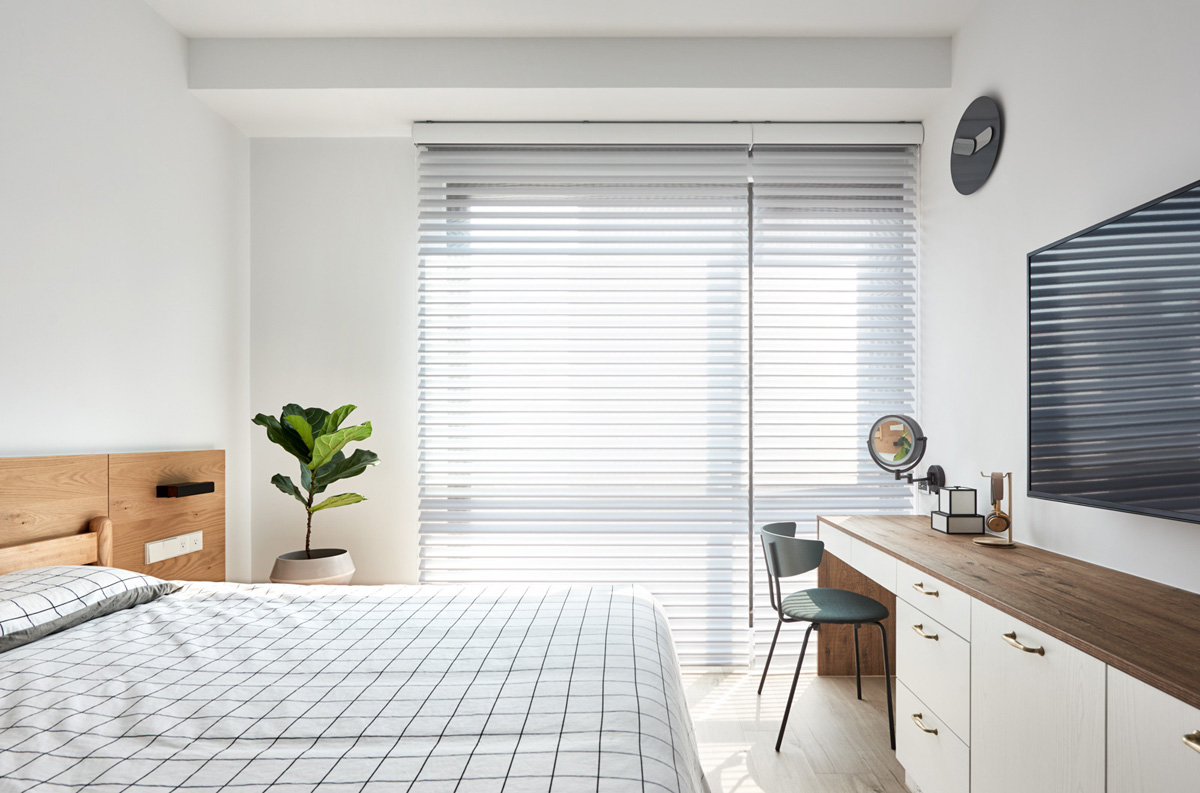 The blinds here much more effective in brightening up the room. When you wake up in the morning, the sunshine was streamed irradiate this room.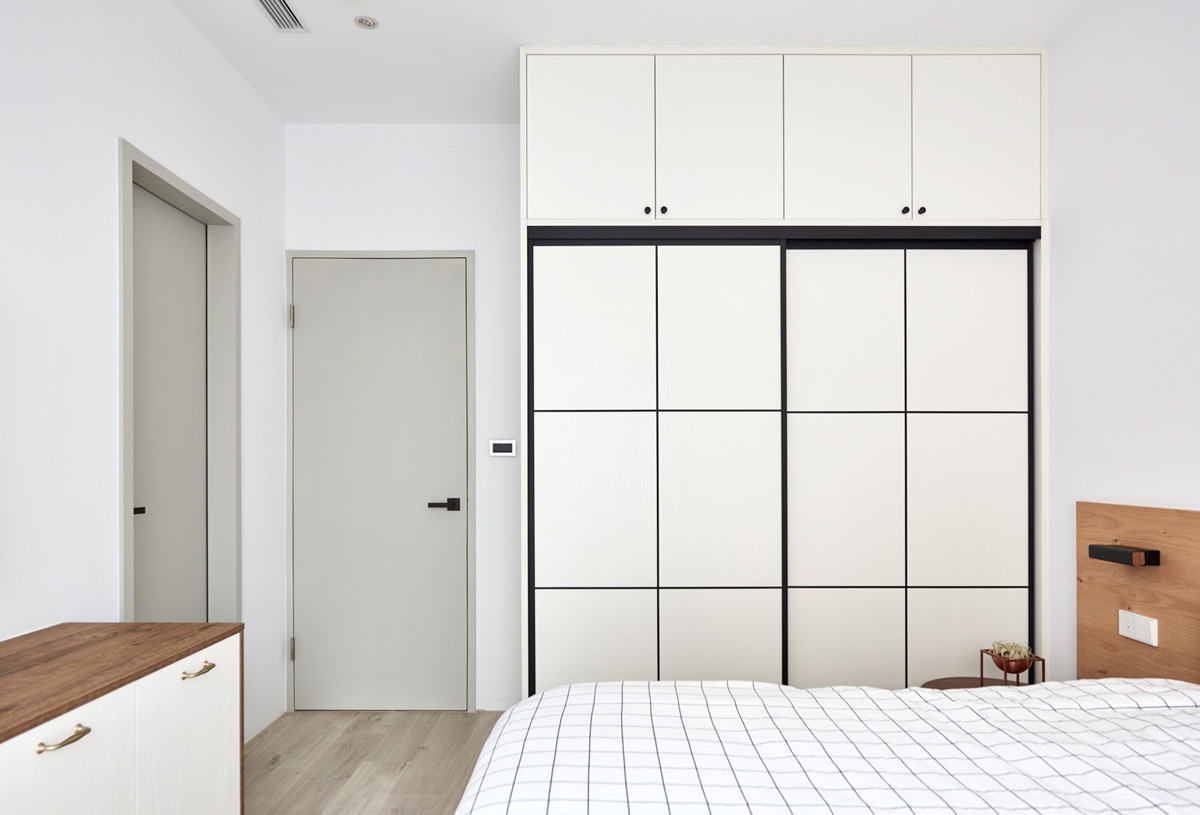 White closet with square shape can you use to put your clothes and this also looks matching with your bedroom concept.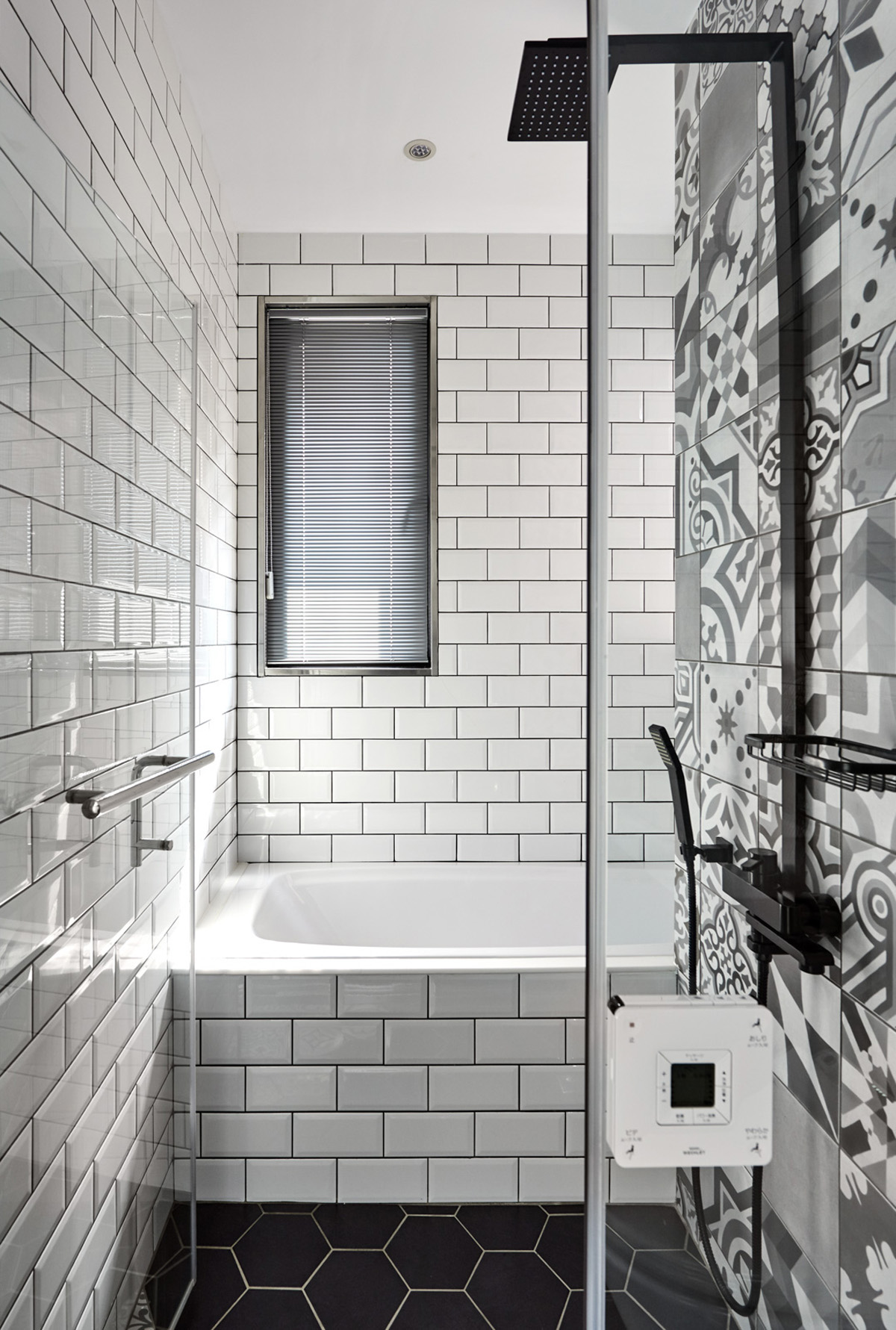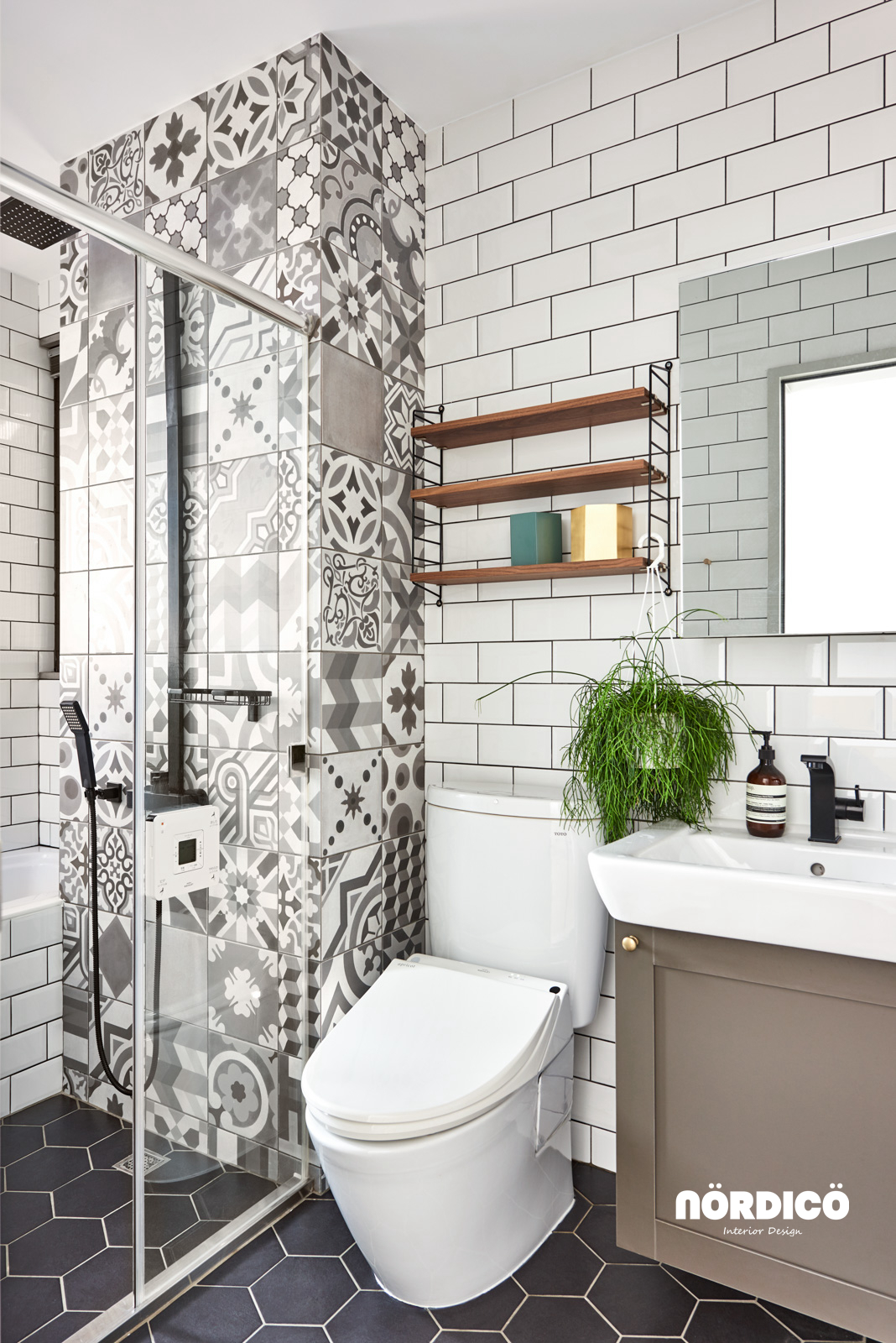 Unique pattern tile design that uses for decorating the bathroom here makes this white color for home design plans looks attractive. White brick tile design for the wall and black tile for the flooring material are matching to design this bathroom. What do you think about white home design ideas here? You also may check and see other home design here.