Roohome.com – Making an awesome children room design by using neutral color ideas is a great present for your lovely child. It can be cool interior if you are also completing that space with some funny features. Scandinavian style is also perfect for children's room. The soft touch of the Scandinavian style looks so quiet and nice for resting or learning.
We would like to share 8 inspirational nursery design by Alvhem Mäkleri och Interiör. He makes the unique and cute nursery room for children's retreat. Nursery room themes that have been created with the nice arrangement would be with your children in any kind of their activity. That is why you have to make it beautiful with the right design option and decorate it with the unique and cute accents that your child love.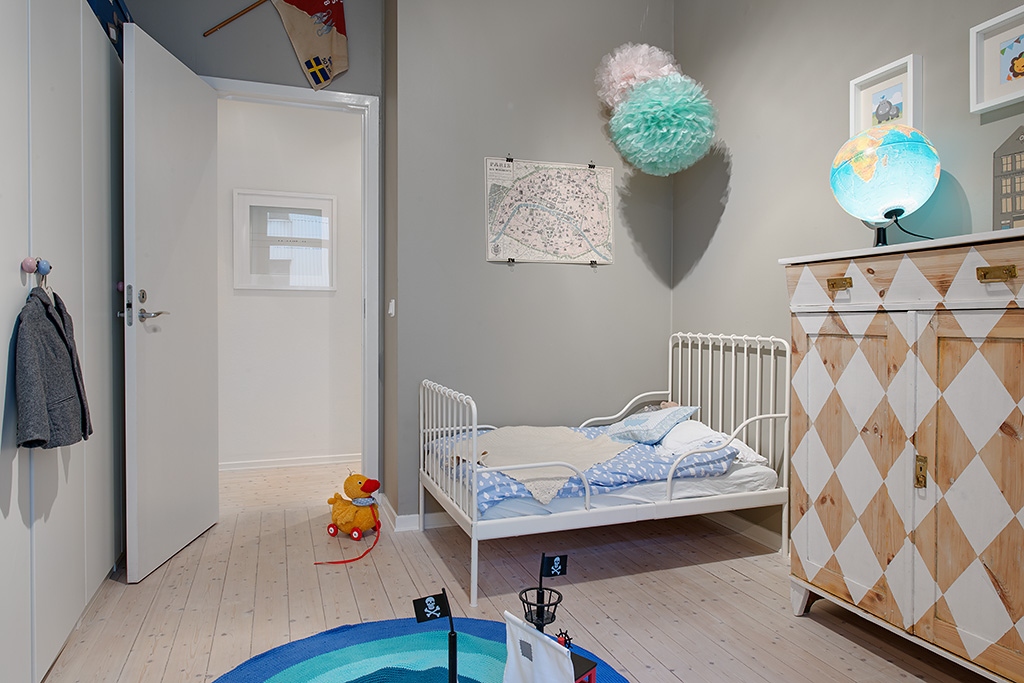 The first room has been covered with the calm gray shades. It can help your children to sleep earlier and get the productivity of sleep. The neutral bedroom color paint must be friendly for their activity, that is why you have to be careful while choosing the color theme. It is possible if you want to put any other accent that children need.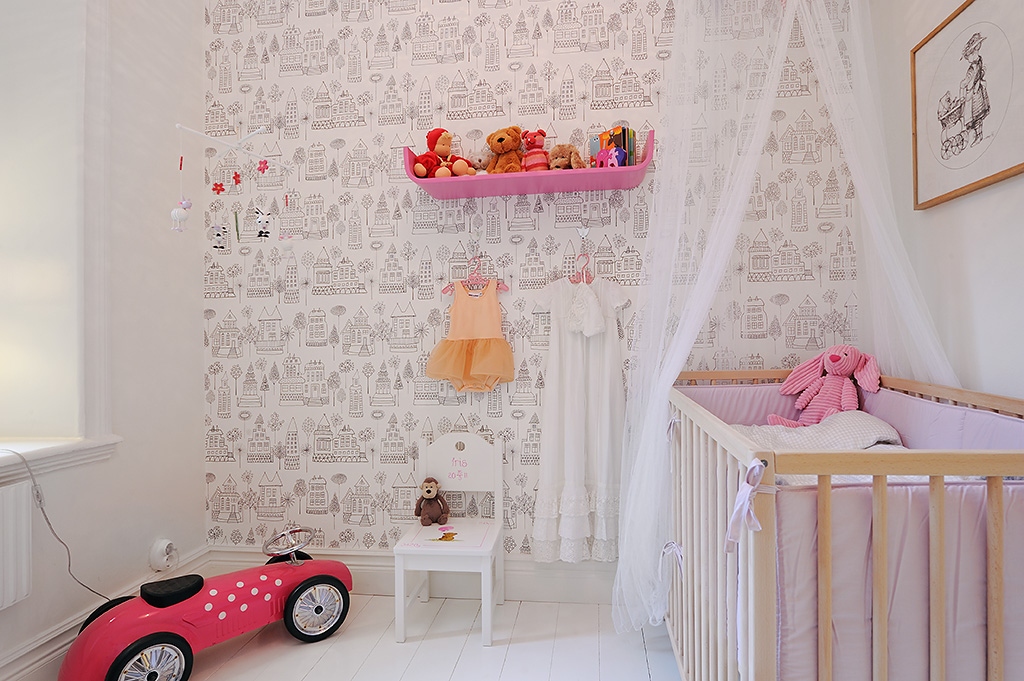 The second nursery children room design is in the small house interior. It is very soft and shining. Both of them are creating the cozy atmosphere that can be with your children when they are sleep. You are free to use any wallpaper as long as it simple and make sure that you are using the favorite character that your child would love.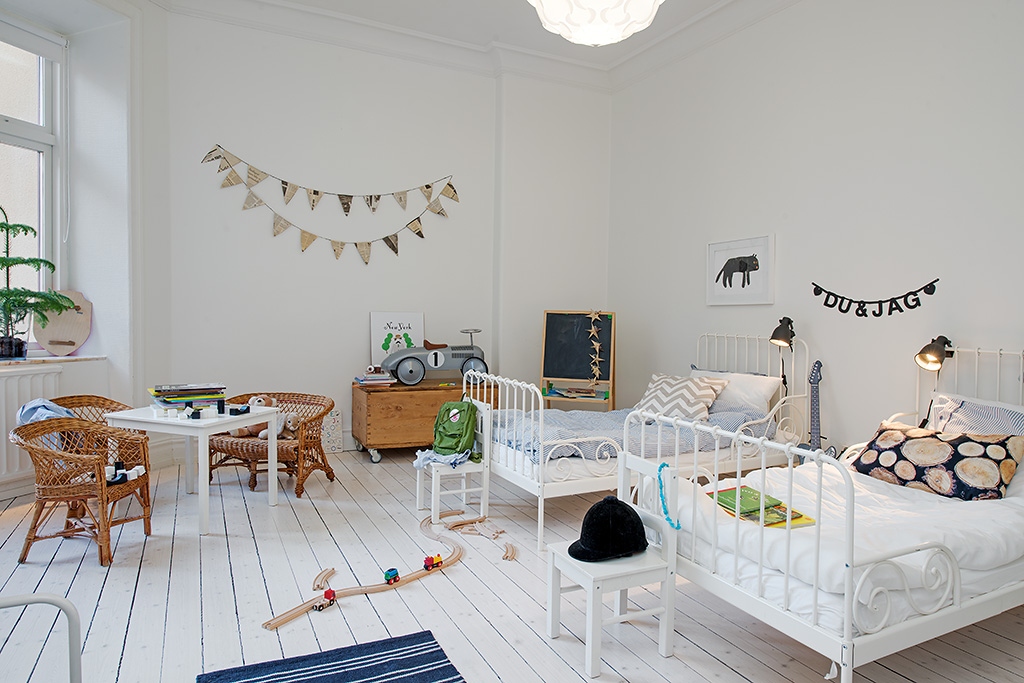 This children rooms design is suitable for a sibling. Both of them can share the activity or just play and learn together.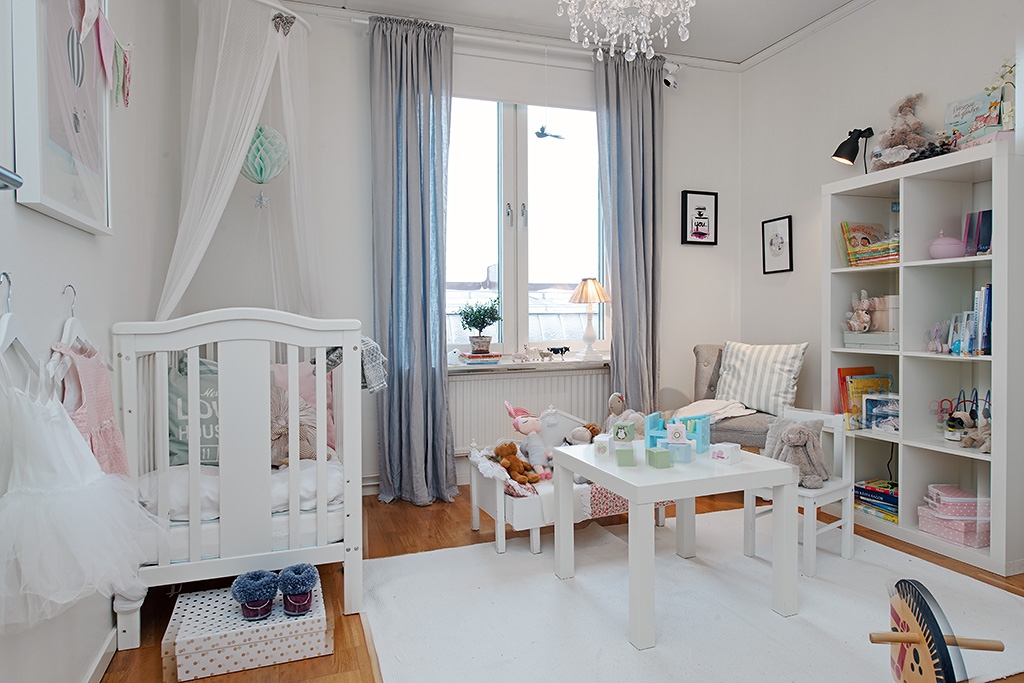 Room decoration with the sweet desk and blue curtain combine its room perfectly. It would be better if you protect the corner of your furniture. It can be very dangers for children who do not know the dangerous.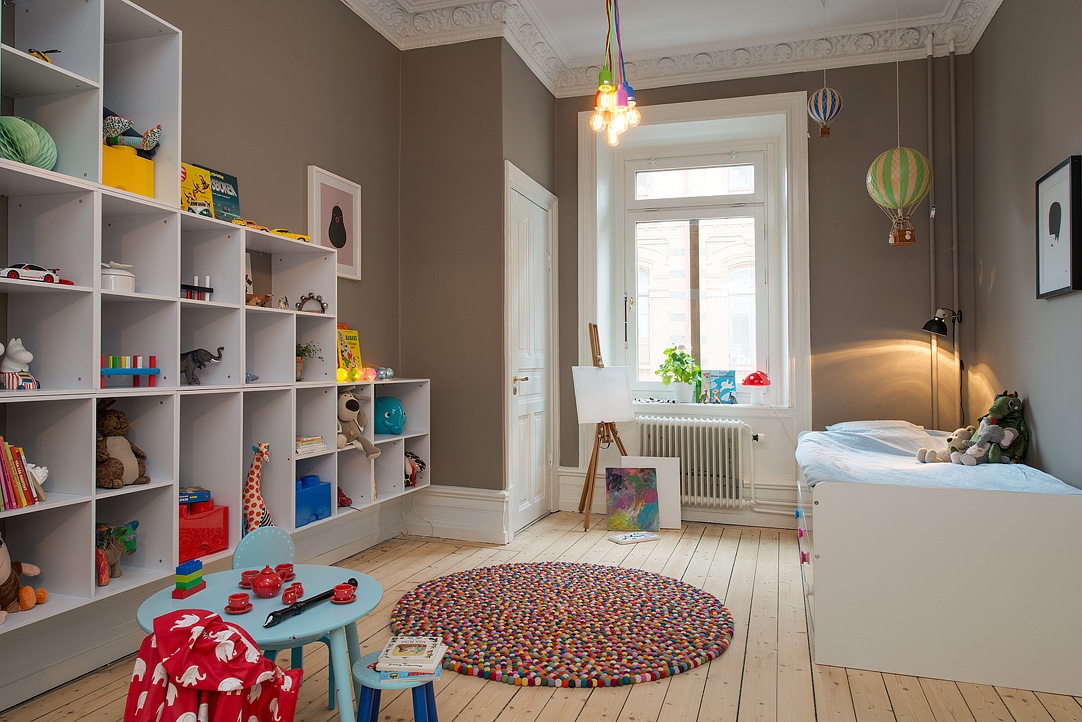 Dark Bedroom color idea is also suitable for nursery room. You can use a natural light and minimalist lighting for it. Creating unique shelving for children equipment is also a good idea. Everyone know that children are careless and always put their equipment in any place. So, they need a unique and cute shelving design that can make them interest to save their equipment.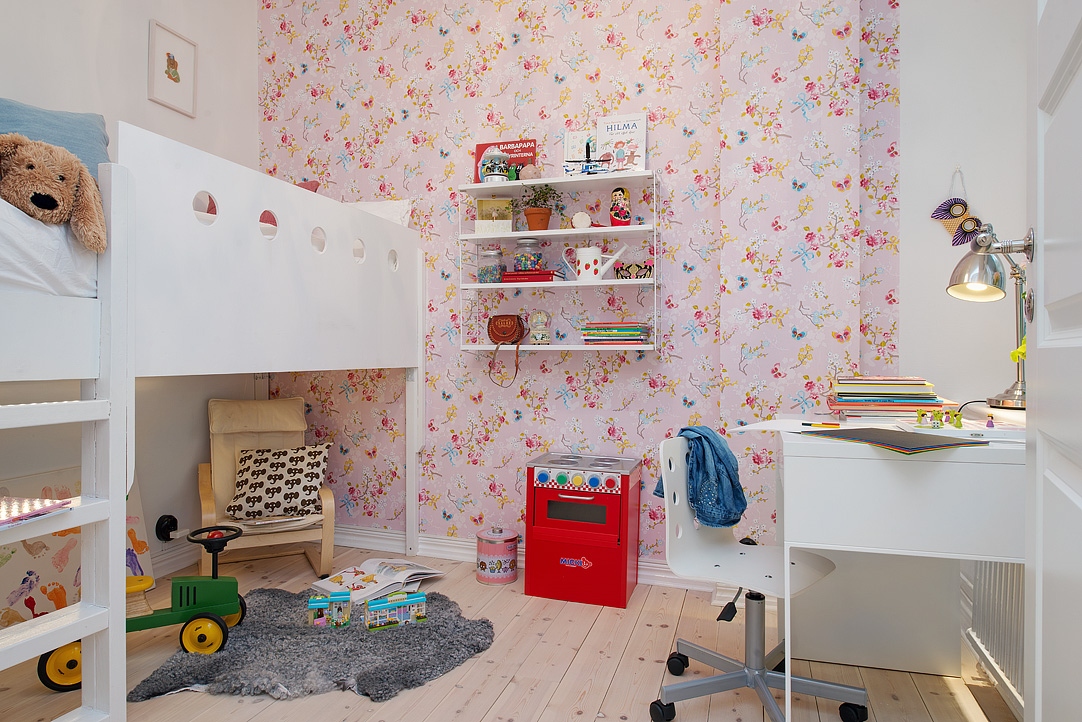 If you want to make a different style from the design before, you can use colorful wallpaper with the shining color. Using the lofted bedroom is interesting for canalizing your children desire.You can use the left space under your bed can function as a small playground.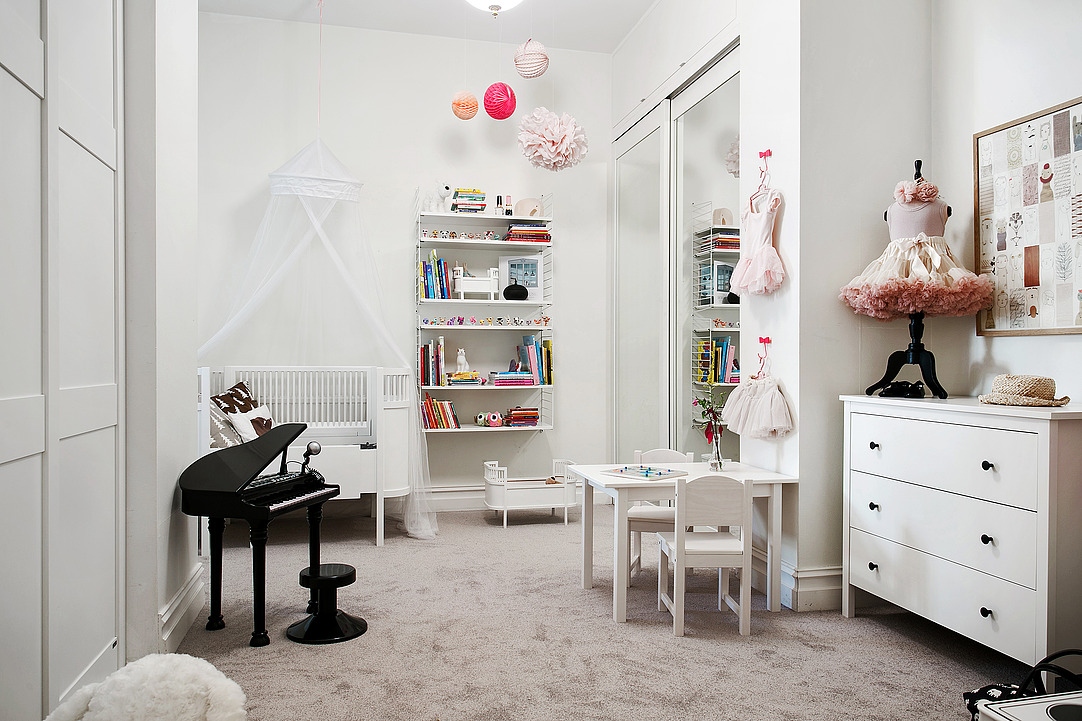 Using your children dress as a room decoration is a good idea, right? You can design your cabinets with the mirror sliding door to makes the room looks more spacious.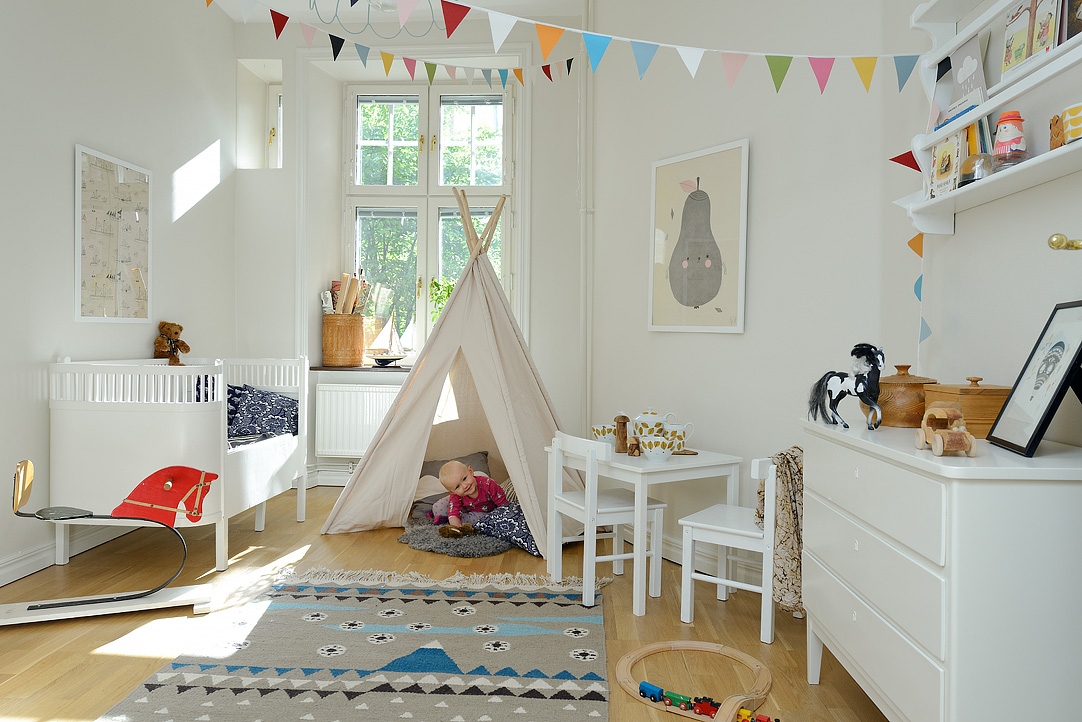 The unique tent would be the cozy lace for children's retreat. The children room design must be the comfortable space for children. It can help them to sleep better.