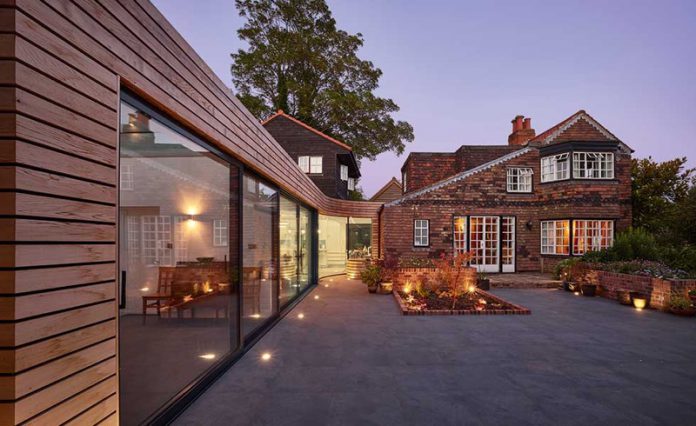 Listing buildings are notoriously hard to renovate as they not only require care, skill, and experience but a great deal of paperwork as well. Properties that are considered listed are protected by law, which is why additional caution must be exercised.
Below, Heritage Consulting will help you get started with the process of renovating your own listed building. From start to finish, these tips can help you perform such a daunting task!
You Will Need Permission
As renovations require a great deal of planning and paperwork from start to finish, it can become a costly endeavor. Listed buildings are protected, inside and out, and that means any changes you will need to make have to be signed off on. Heritage Consulting can help to guide you in all of the necessary planning required.
Get The Right Insurance
It is important to purchase home insurance from a company that specializes in listed buildings. Ones that don't may not fully cover the cost of your renovations, and that may include routine maintenance. The insurance company will let you know which materials are acceptable to use for your property and will reimburse the costs.
Most people don't know this, but when you purchase a listed building, you're held accountable for the changes made by previous owners. That means it's important that your insurance covers pre-existing changes to the property as well.
Meet With A Conservation Officer
A Conservation Officer from Heritage Consulting is an indispensable source when it comes to understanding the rules and regulations pertaining to listed buildings. Your officer can help you find out which parts of your building are included in the listed status.
You will find that a Conservation Officer can help you figure out which areas of your building require special permits to carry out work on. Most importantly, they can also help you file the proper paperwork for a quicker turnover.
Employ The Right Professionals
A listed building requires specialized attention, which is why you need to focus on hiring the right kind of help. Choose an architect with experience working with strict guidelines and historic buildings in your area.
When Are You Required To Get Permission?
Usually, if your building requires routine maintenance, you don't need official consent if the renovations are small-scale and you'll use historically correct exact materials. Anything that may directly impact the historical value of your building will need permission from the committee.
If you choose to add wall paneling, remove paint, install fencing, or even cut down trees, you will need permission to do so.
Obtaining Consent
You will need to obtain official consent if you're planning on demolishing, altering, or expanding the property in any way. Apart from the actual building consent, you will also have to apply for planning permission. The local city hall can help you get access to these types of paperwork.
If your building is within a conservation zone, this will require additional permission on your part. Mainly, the council wants to ensure that the local cityscape isn't negatively affected by your renovation choices.
**Never start working on your building without obtaining and legally filing the proper paperwork. Doing so is breaking the law and considered a criminal offense.
Choose Period Correct Materials
It's important to understand that building materials have significantly changed since World War I. At the time, walls were built solid to ensure the free movement of moisture. However, later time periods have employed the use of concrete and cavity walls.
Listed buildings are prone to moisture damage, which is why it's crucial for you to select building materials that can balance moisture. Unfortunately, what many people ignore is that choosing the wrong materials can contribute to water damage and mold within the building.