Roohome.com – Do you want to build an awesome kitchen? The Scandinavian kitchen is one of the best choices that you can apply. You can use the beautiful appliances to complete it. The white kitchen interior always has a great story to share each other. Cooking a special food there, and share the moment with your special ones.
How to make an awesome kitchen? That is the famous question by most people in the world! They do not know, that the answer would come from their self. Actually, Something that can make us comfortable is something that we like. So, just follow your style in making the best place for your activity.
The designer, Alvhem Mäkleri och Interiör creates an awesome Scandinavian kitchen interior with charming accents that has been influenced by the soft color paints. You do not need to put many features that would look stuffy, just making the simple kitchen layout that looks clear and tidy. We hope that you can find the best interior design below! Have a great idea while applying the awesome interior with the beautiful appliances.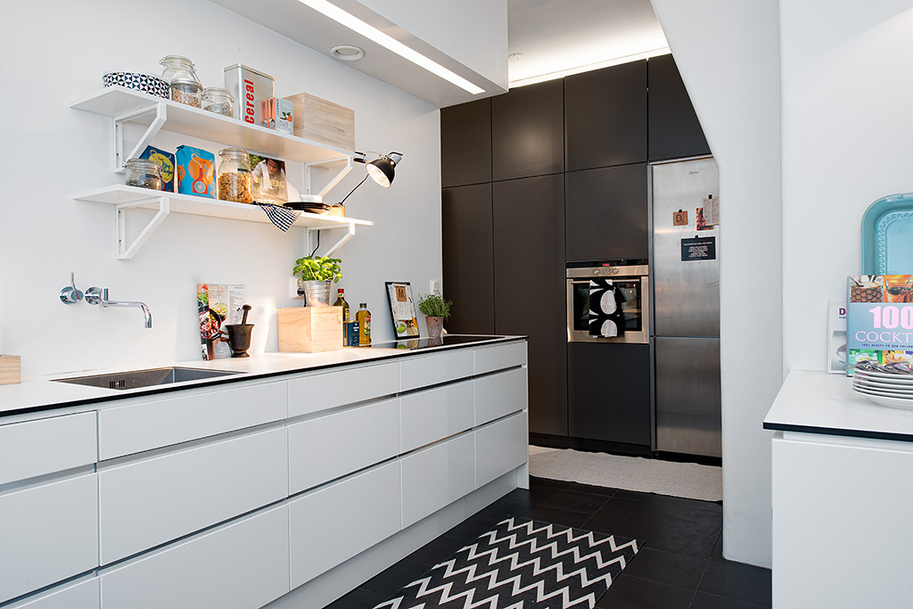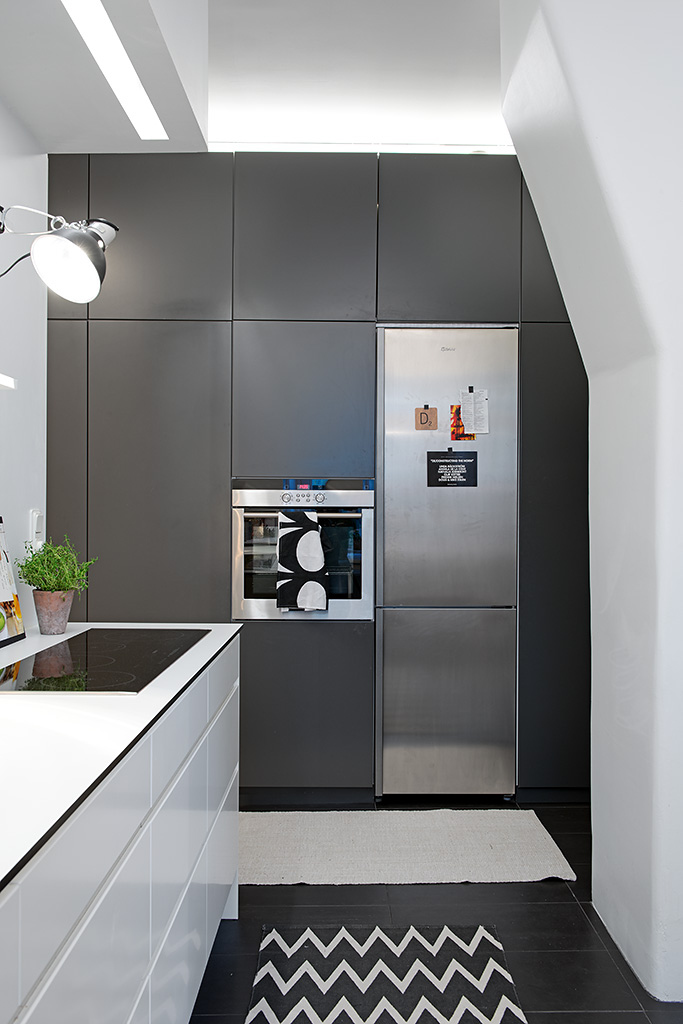 The black and white kitchen color paints would be perfect for this small kitchen. Using The black floor tile and modern furniture in this soft and shining kitchen not only make it elegant but also a luxury. Besides that, the designer uses the modern kitchen set also. It is very helpful to save our space. You know why? because the traditional design needs lots of space.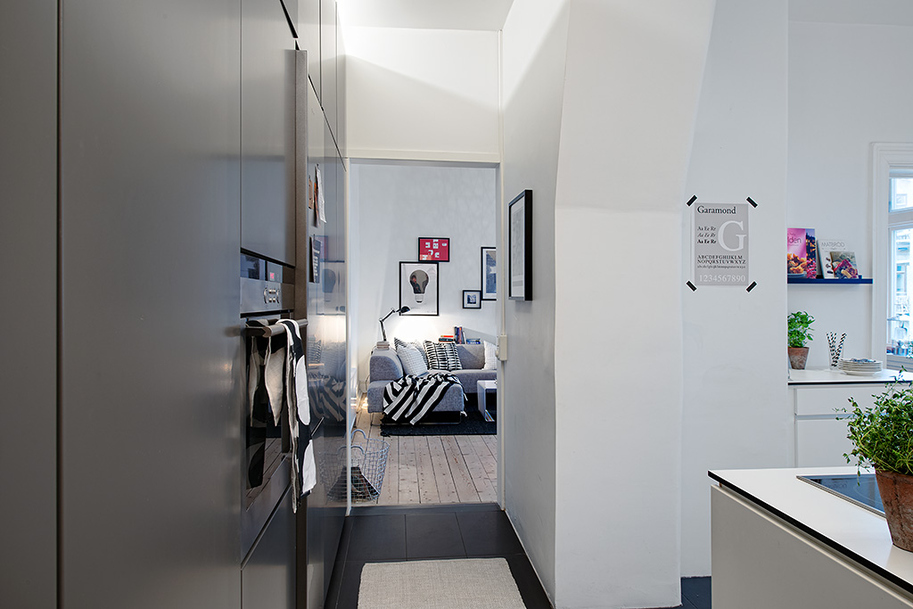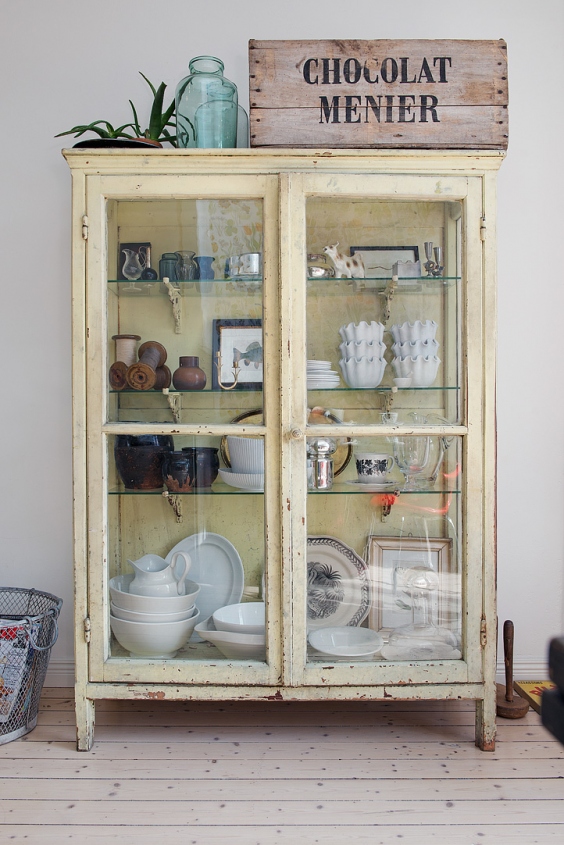 The Scandinavian kitchen design with the simple layout is perfect for it. You can put the unique cabinets there, and decorate it with some cute thing. Kitchen decoration needs a friendly material that is not easy to burn. Even if you want to use the wooden floor, you have to make sure that everything is safe for your activity.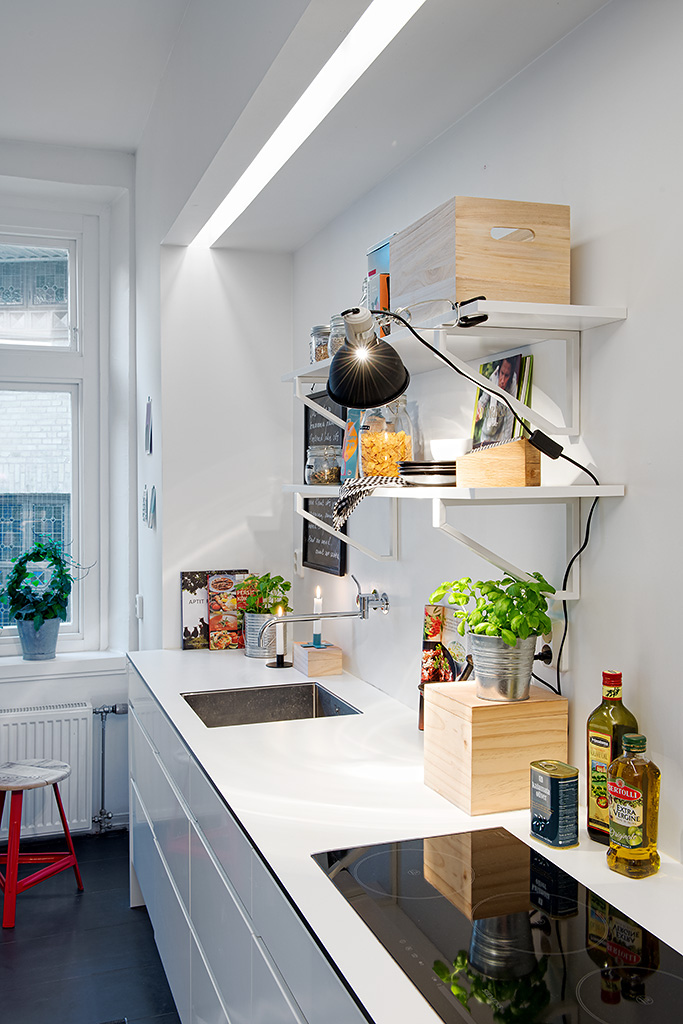 Take a look at this modern kitchen design, He creates the aesthetic rug on the wall, and using the modern stove. Putting some plant, candle, and lamp makes you relax while cooking. You can serve the best food for your family.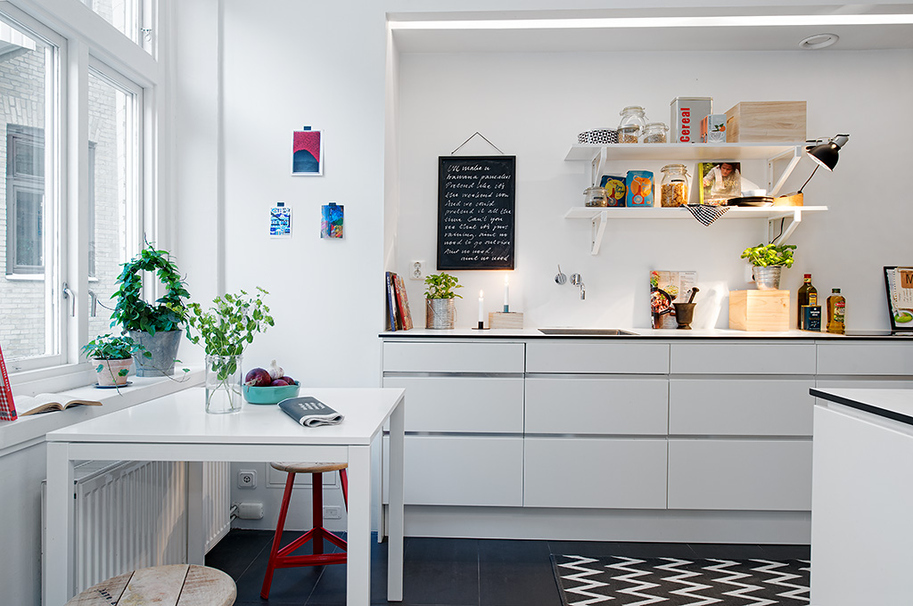 Black and white interior design was decorating by using beautiful appliances. Giving a small poster with any quote that you like would be very helpful in the morning. Some people believe that the motivational word would change people behavior, and attitude. So, it can make you happy and get the spirit to start the day.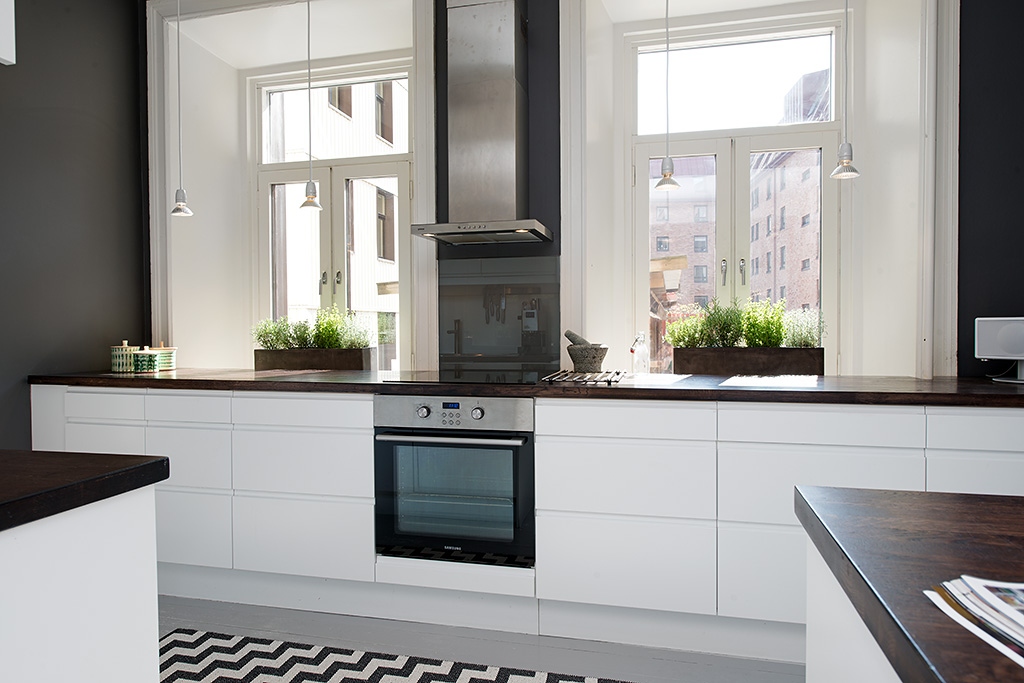 The twin window design that was completed with the beautiful plant decoration would be with you while cooking. The advantage of it, you can open the window when it feels so hot and you are free to breathe the fresh air during your cooking time.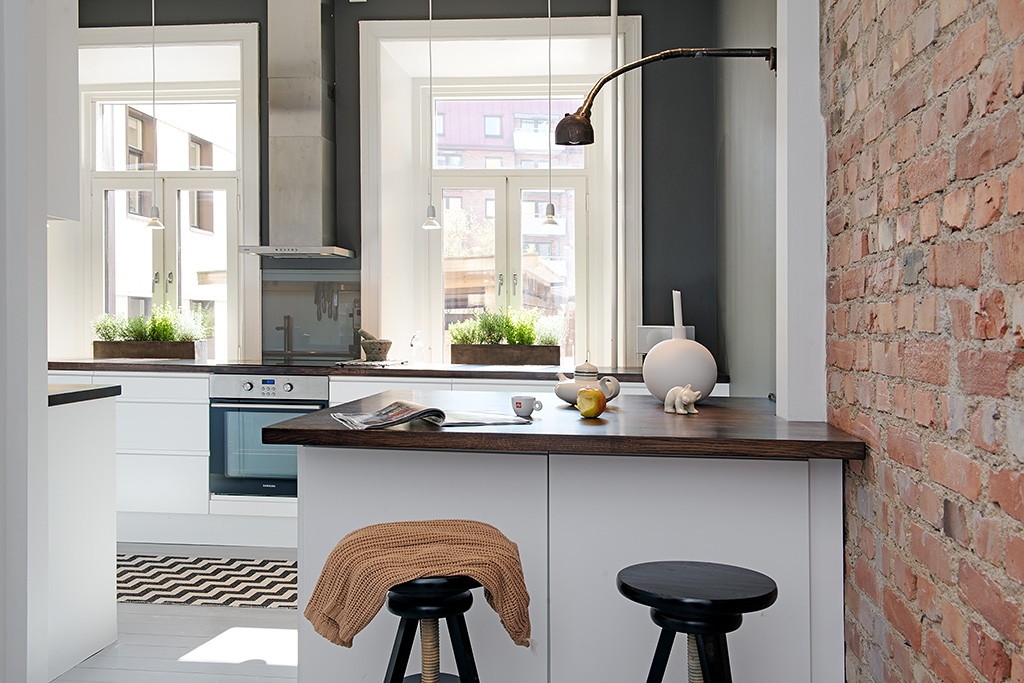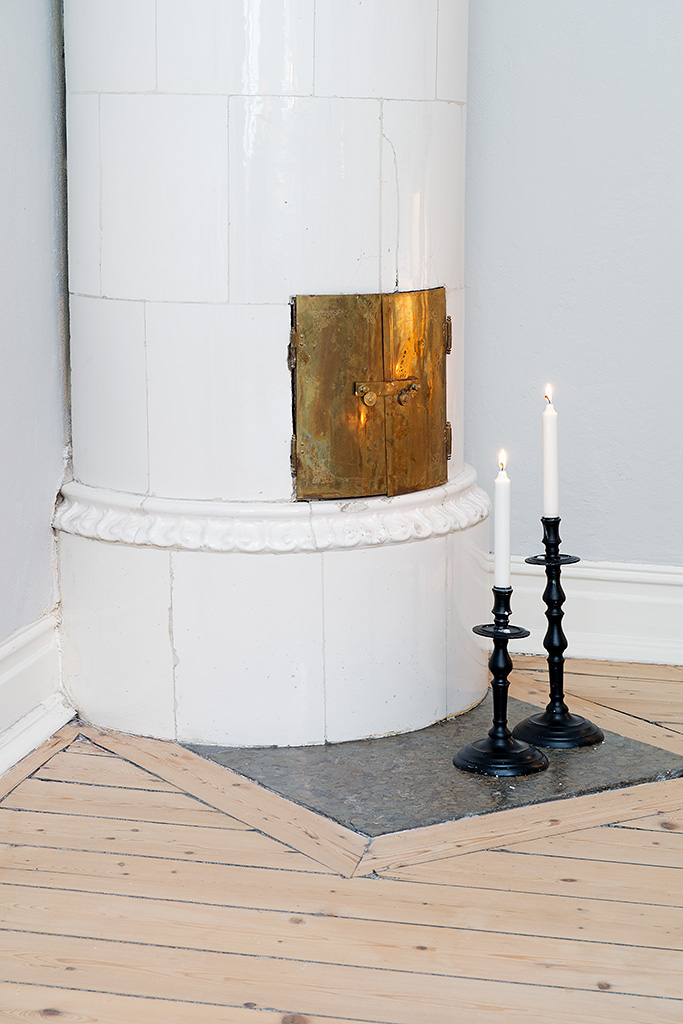 Unique fireplace with the white shades is also perfect for this Scandinavian kitchen, you can use it when it feels so cold.