Roohome.com – Designing your apartment into a modern style will show an aesthetic of inner-city apartment. One Work team design has a good idea to realize your dream by offering modern design apartment which carries on a dark color concept inside. To support the concept, they use an attractive material such black acrylic, stone, and glass as the decoration. A whole part of this modern apartment interior design has own uniqueness. Start from the concept design, decoration, and furniture that using inside have been covering the modern concept that the designer wants to create. Let's see these!
Modern Living Room Concept Carry Show Off Dark Ambiance
The part of the living area is designing with a modern decor. The designer looks smart while choosing a material decor that applies inside. A dark nuance which becomes the identity of this modern interior apartment is showing from the decoration that used in. Here the details decor of this modern living room concept: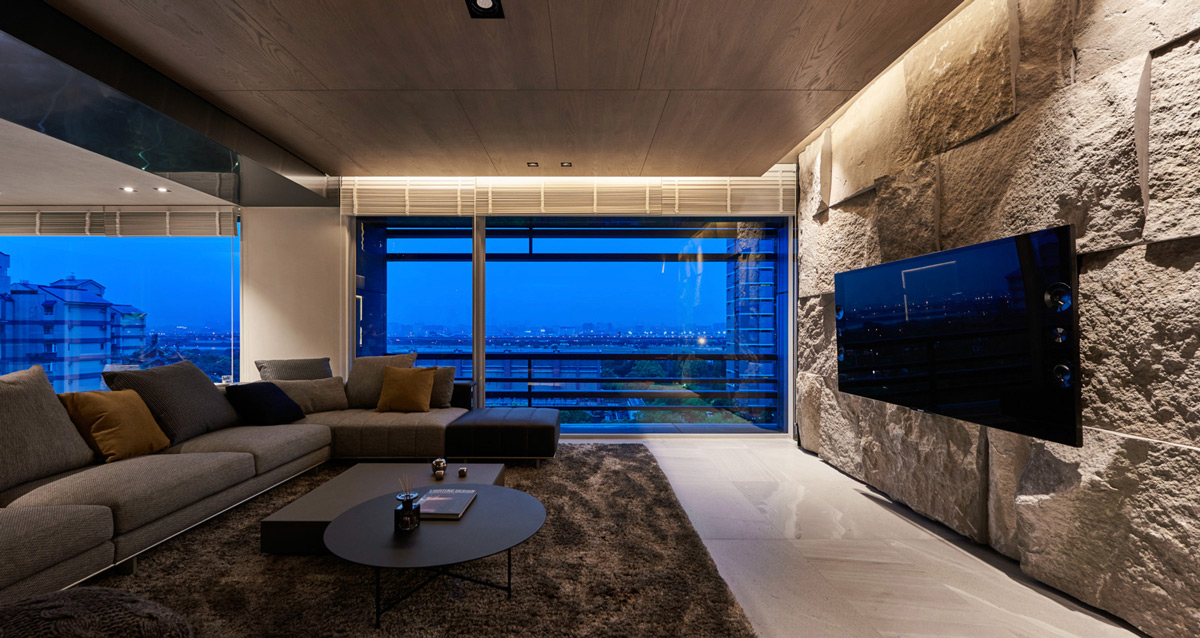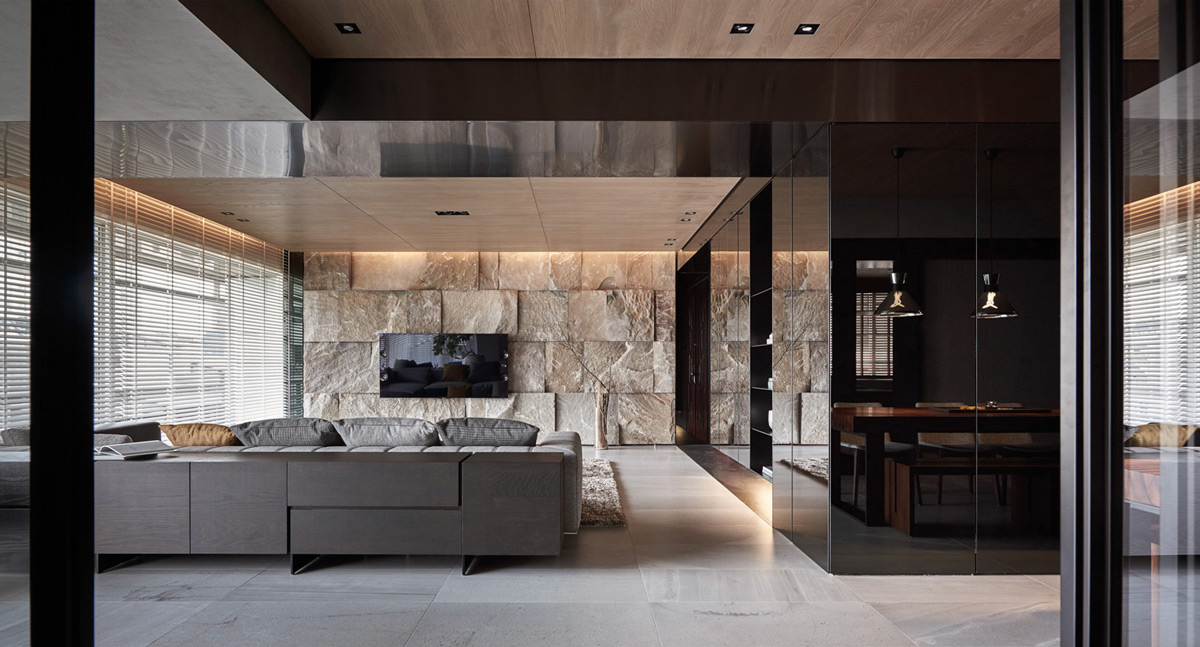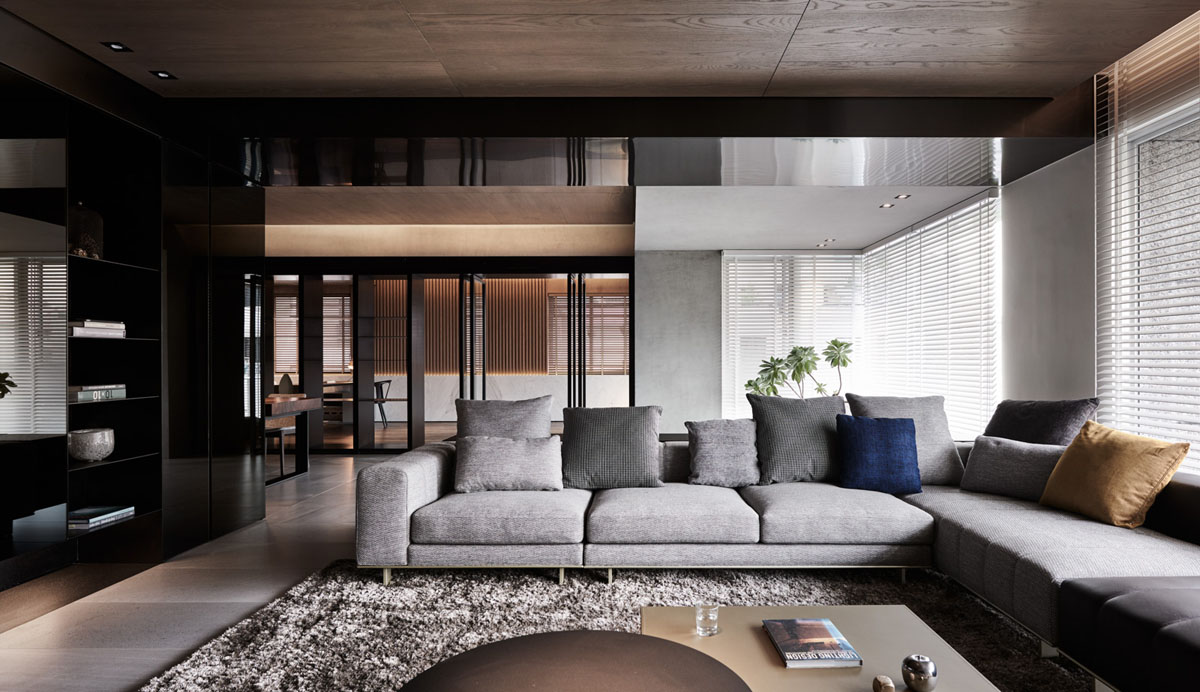 Living Room Decor Ideas
Suited the dark modern concept in this living area by applying a cutmyplastic.co.uk black acrylic and combine with stone as the wall texture and ceiling design of the living room. To match a dark ambiance, a gray sofa, and a flat modern table is suitable to use in this room. Smooth and dark gradient color of the rug will make this space complete. This area looks cozy and peaceful to gather with your big family or partner.
Contemporary Dining Room Ideas with Dark Interior Concept
Then, to beautify this modern design apartment, renovate your dining room with dark nuance also. A contemporary concept visible more perfect to completing this apartment design. The decoration that used inside can support the design idea that the designer wants to show in.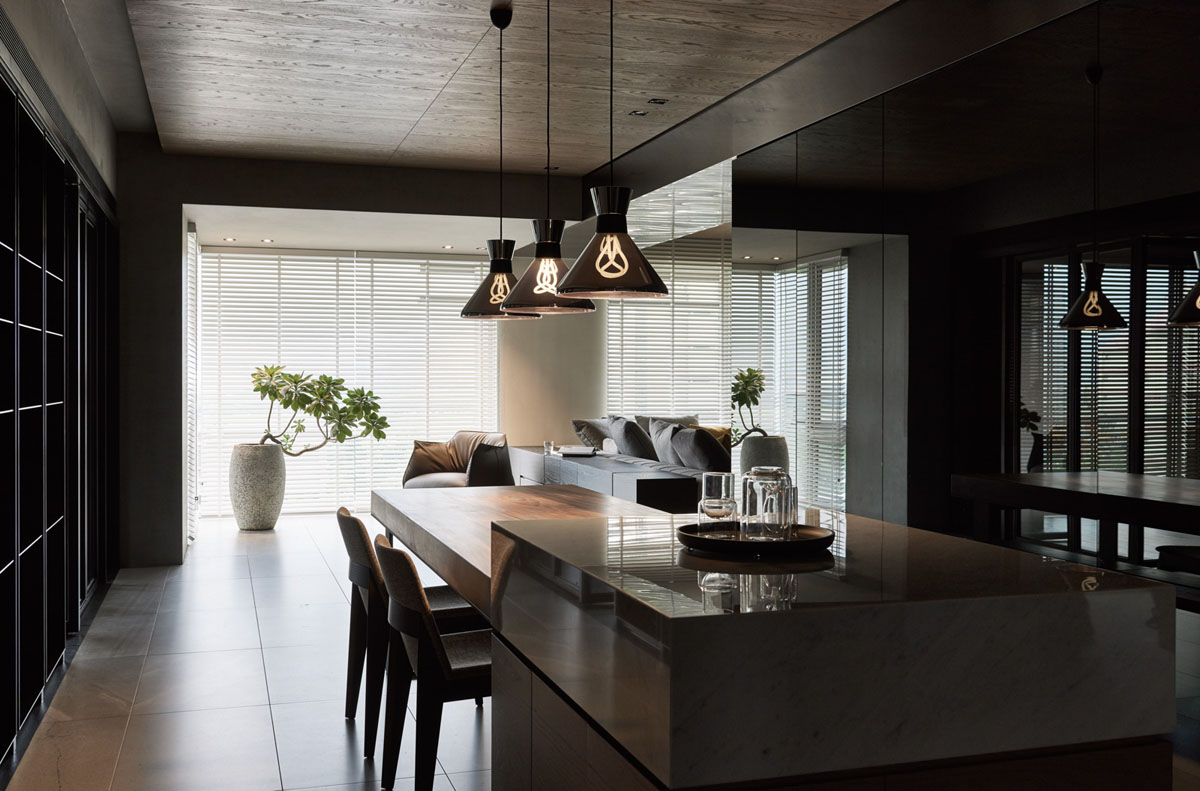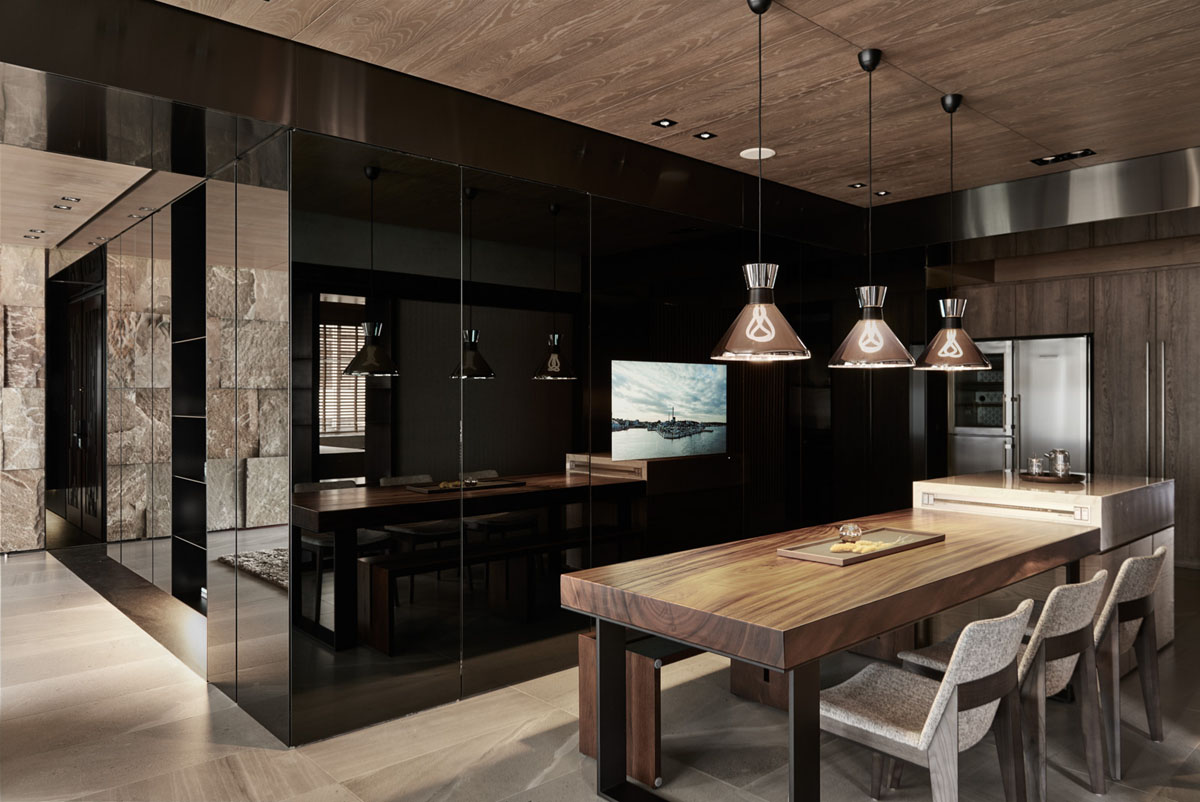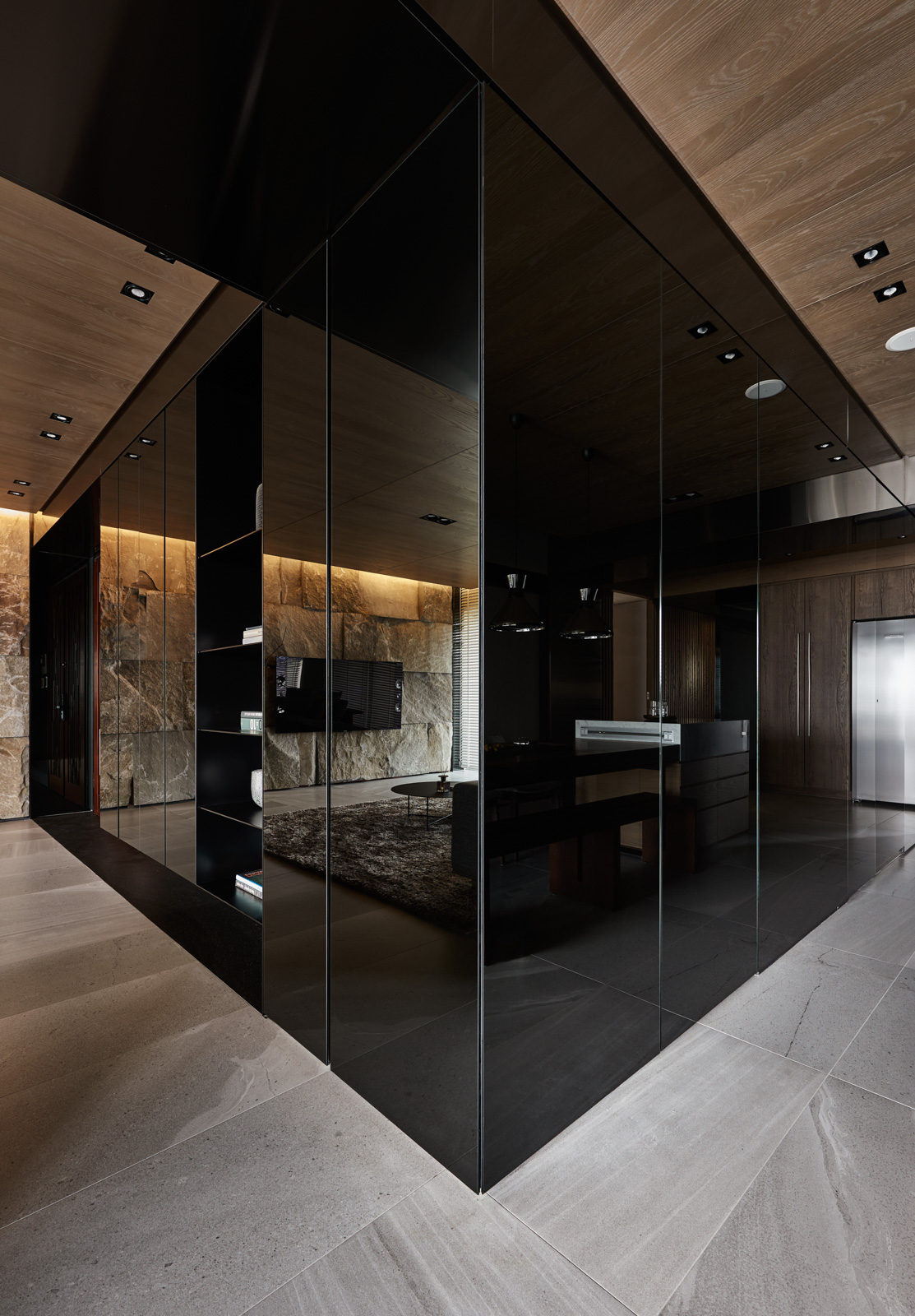 Dining Room Concept Decor
This area still applies with a modern dark concept that shows from the decoration inside. Black acrylic for the cabinetry, dark wooden for the ceiling and gray marble floor will make this dark modern apartment concept design perfect. Then, completing the space by applying a shine wooden for the dining table, unique chair, and unique dining room pendant lights which can produce a warm illumination around the space.
Sleek Modern Interior Bedroom Include the Office and Bathroom
Modern apartment interior design might be perfect if the decoration of the bedroom also supports the concept ideas. Team home design here also designing the office and bathroom which include in this apartment part. Each design still shows off a dark concept for an apartment, but it applies and uses a different modern decor. You might see the part of decoration here!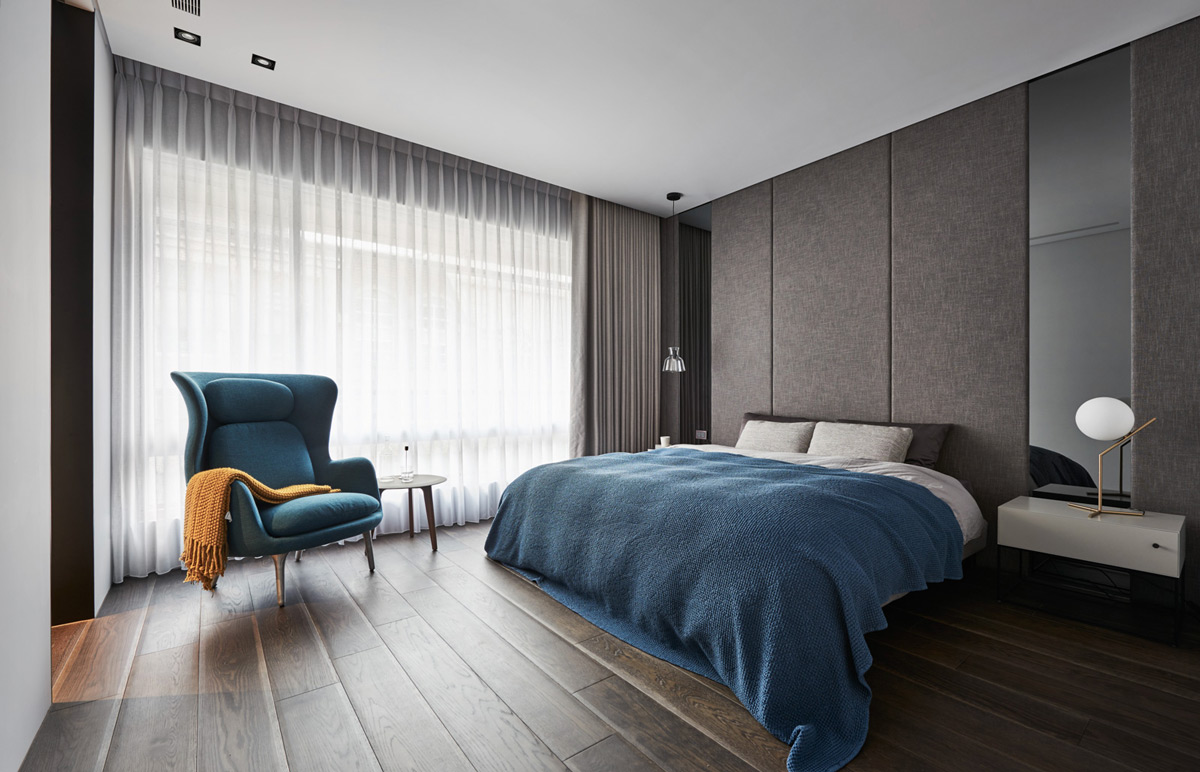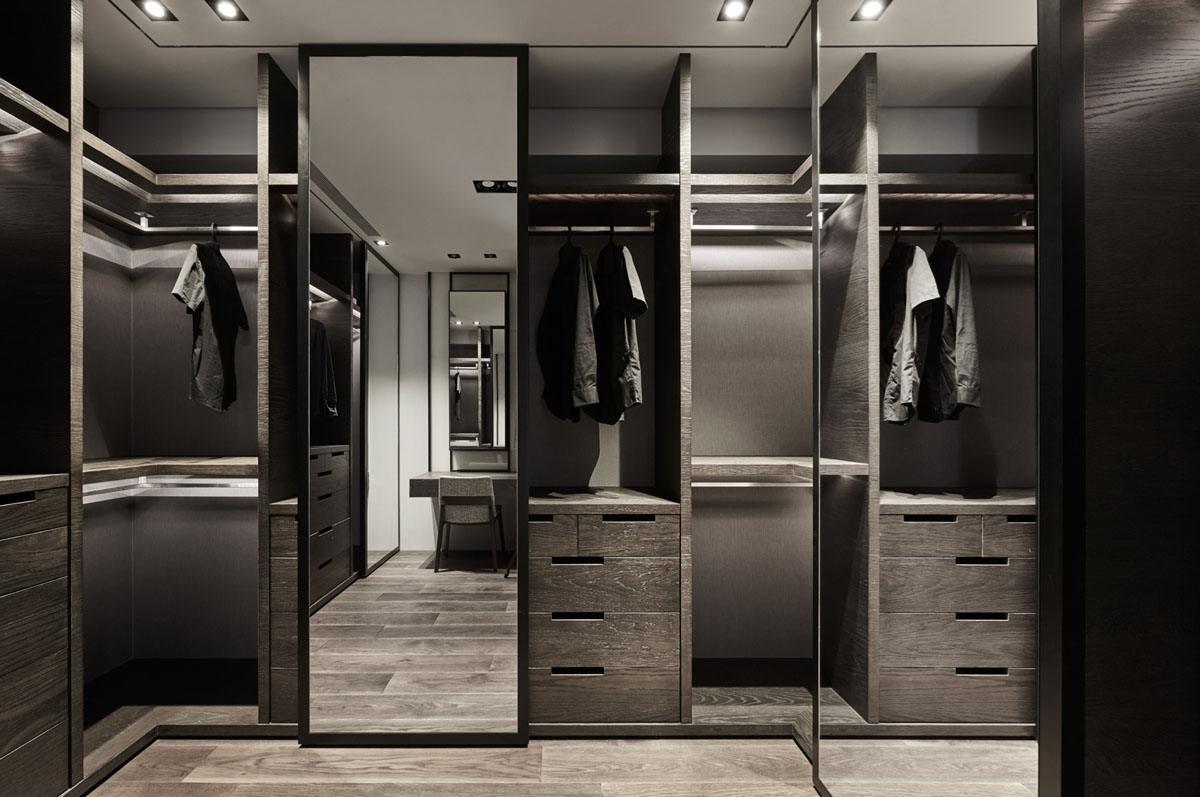 Dark Bedroom Interior Design
Bolder colors for the bedroom become the right color selection to make this modern design for apartment looks stunning. A gray wall accent and dark wooden floorboard are matching to designing this apartment. Unique bedside lamps also suitable to show a warm beam inside. This room also complete with the wardrobe, then it designed with a dark gray and mirror to bring a wide effect.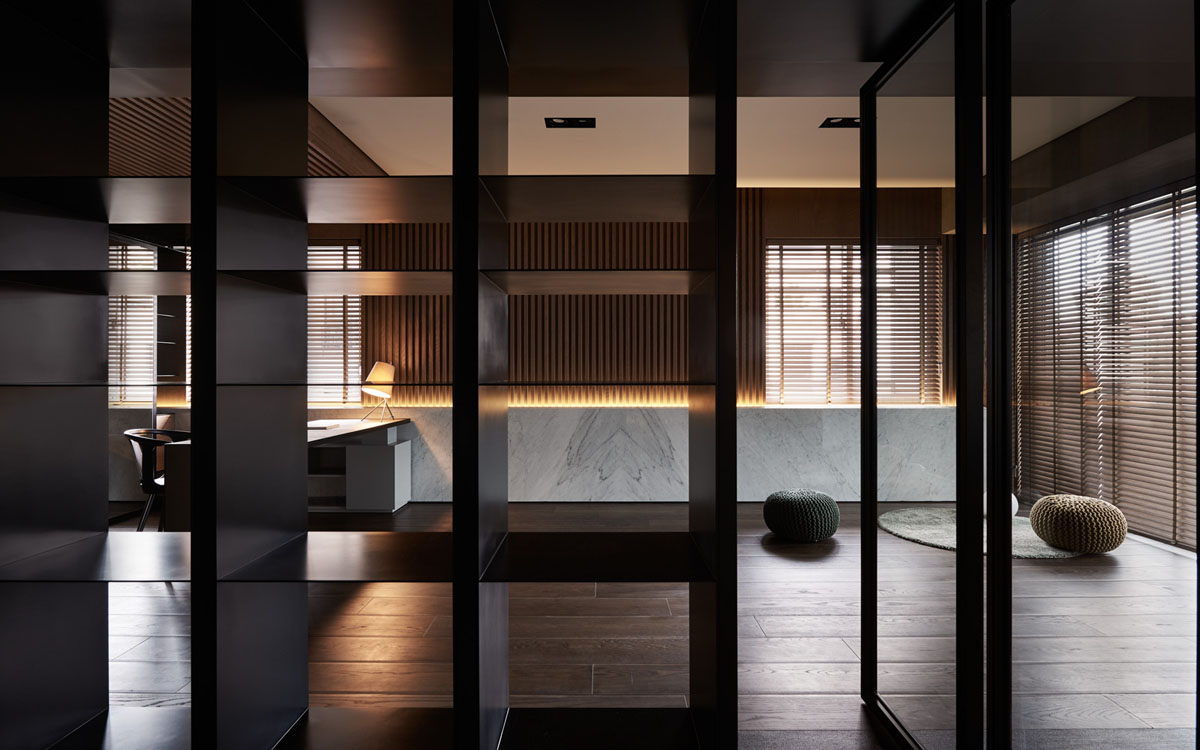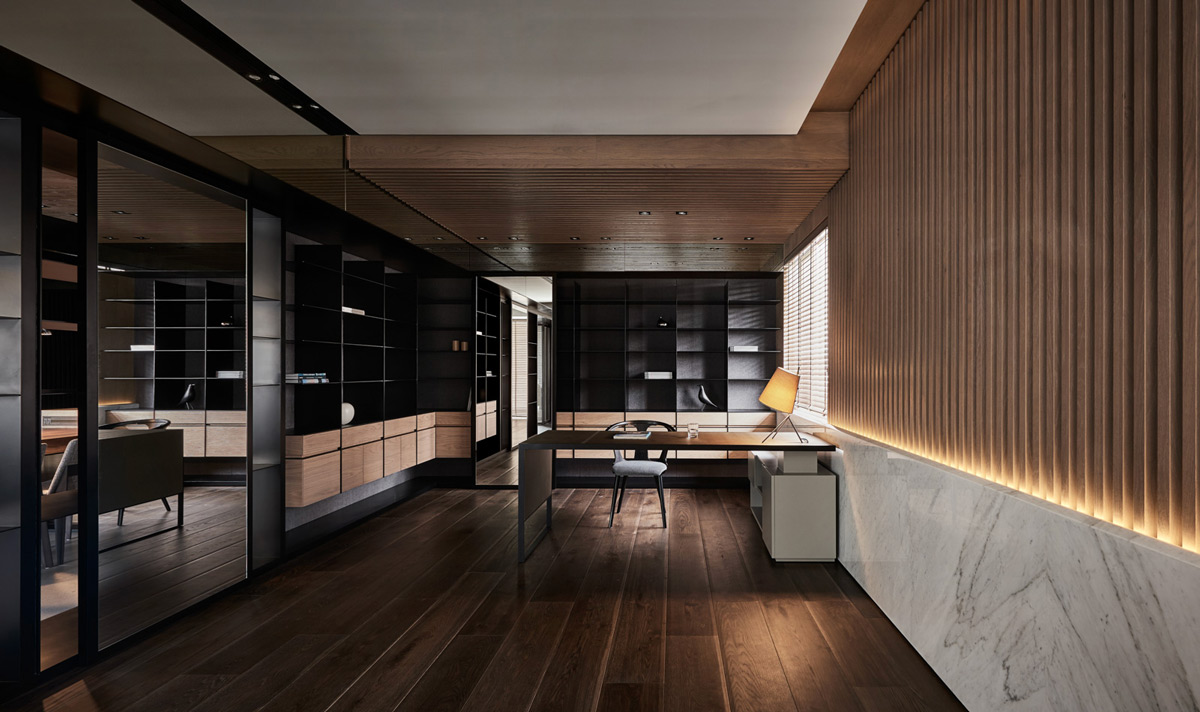 Dark Office Interior Design
Then, for you who are workaholic certainly, you need a comfortable place to work. Therefore, in this apartment, there is a modern apartment which designs with trendy decor also. A wooden and glass material is suitable to decorate the space to make a sophisticated design.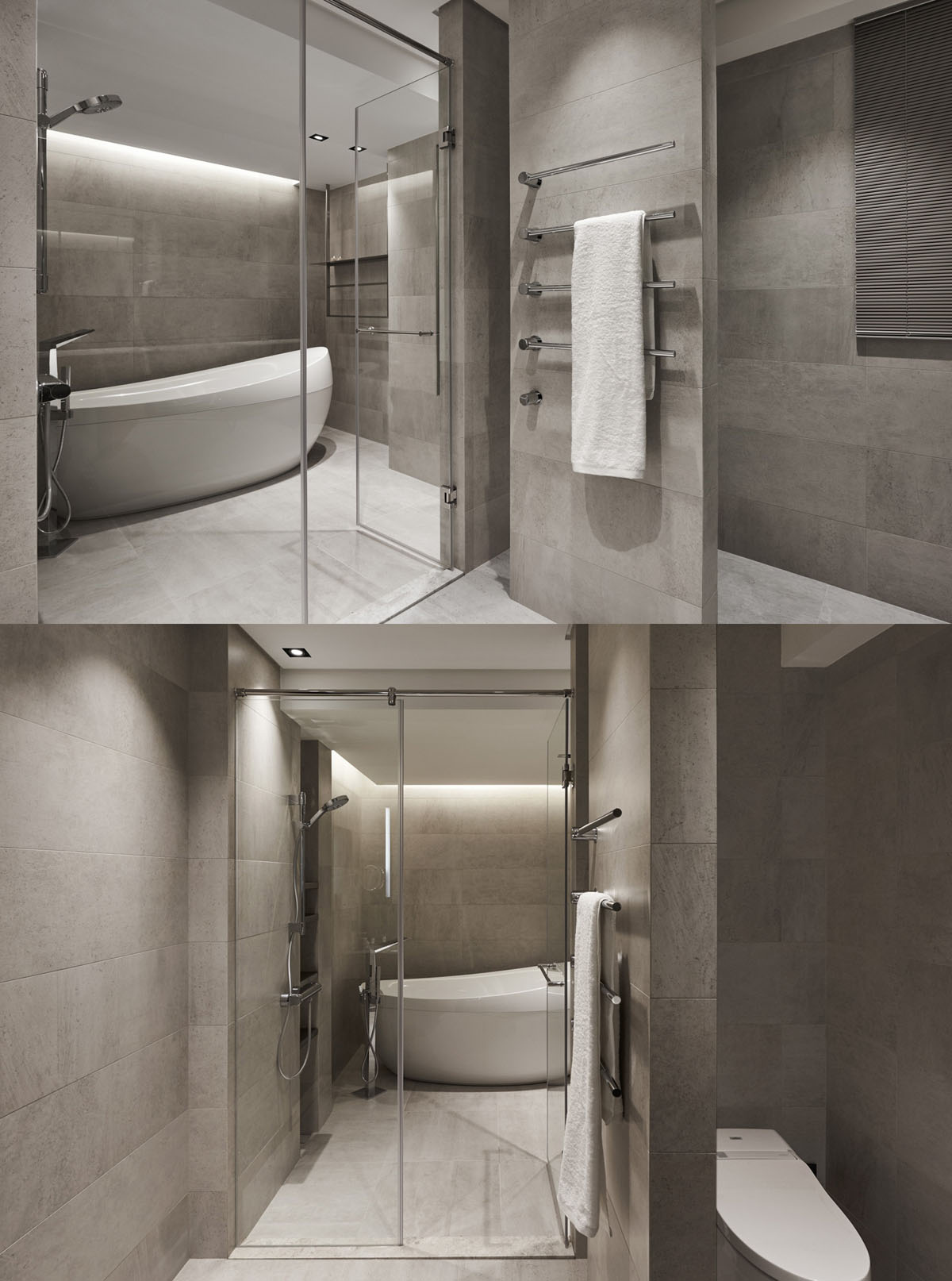 Bathroom Interior Design
For the bathroom, it looks simple but visible more modern because of the material that uses in and decoration inside. Gray tile design is suitable for covering the wall bathroom design. Then, a simple unique bath can adjust a modern look for this bathroom design.
Make your flat looks sophisticated by applying modern design apartment above!