Roohome.com – Having a minimalist home will not make your residence looks flat. You might create it becomes more attractive by applying a suitable concept itself. There are 3 beautiful concept designs for a home that you can follow as the references of your home decor. Each design has the different style and concept to elevating your home and make it looks special. You will make your minimalist home looks beautiful even attractive. Take a look at the gorgeous home design ideas here!
White Scandinavian Home Design
The first one, if you want to keep a simplicity but looks modern to your home design, a Scandinavian is a right option that might you choose. This design covers a simple and beautiful design which suitable to apply in your house. There is also the details of the decorations for each space that used inside. You may see what kind of decor that apply in.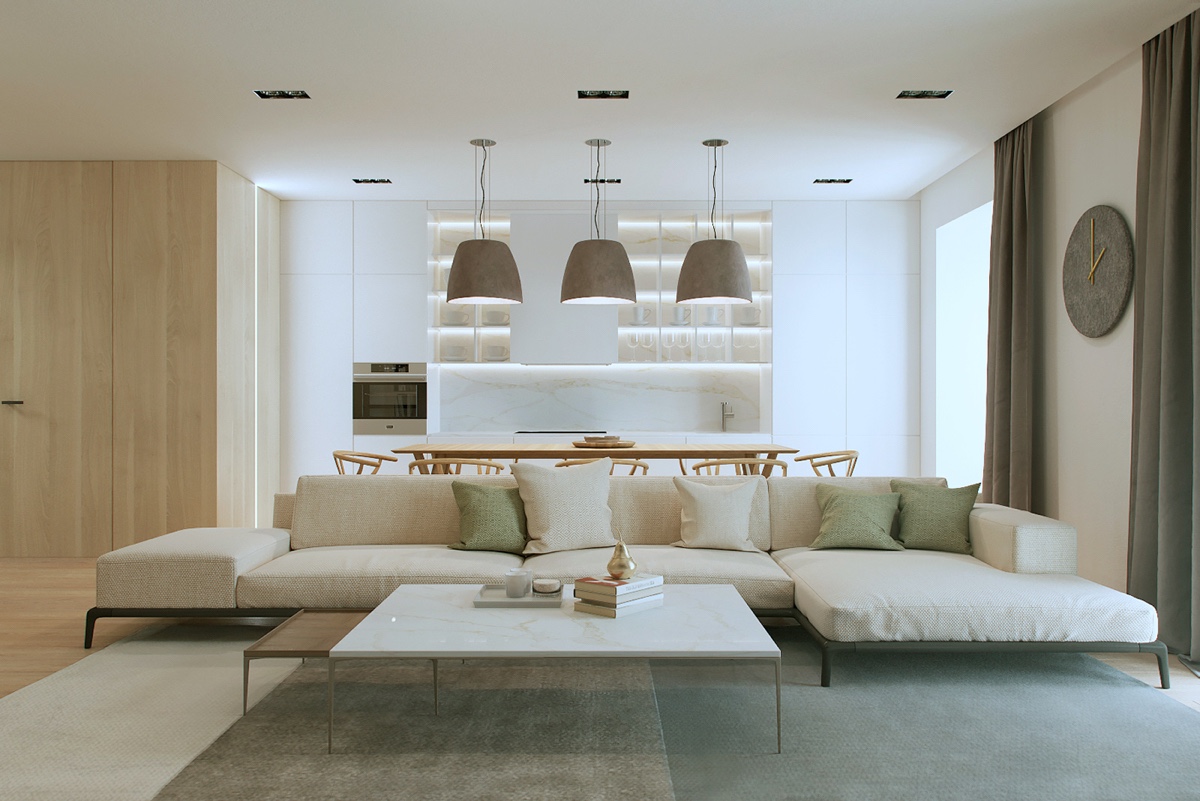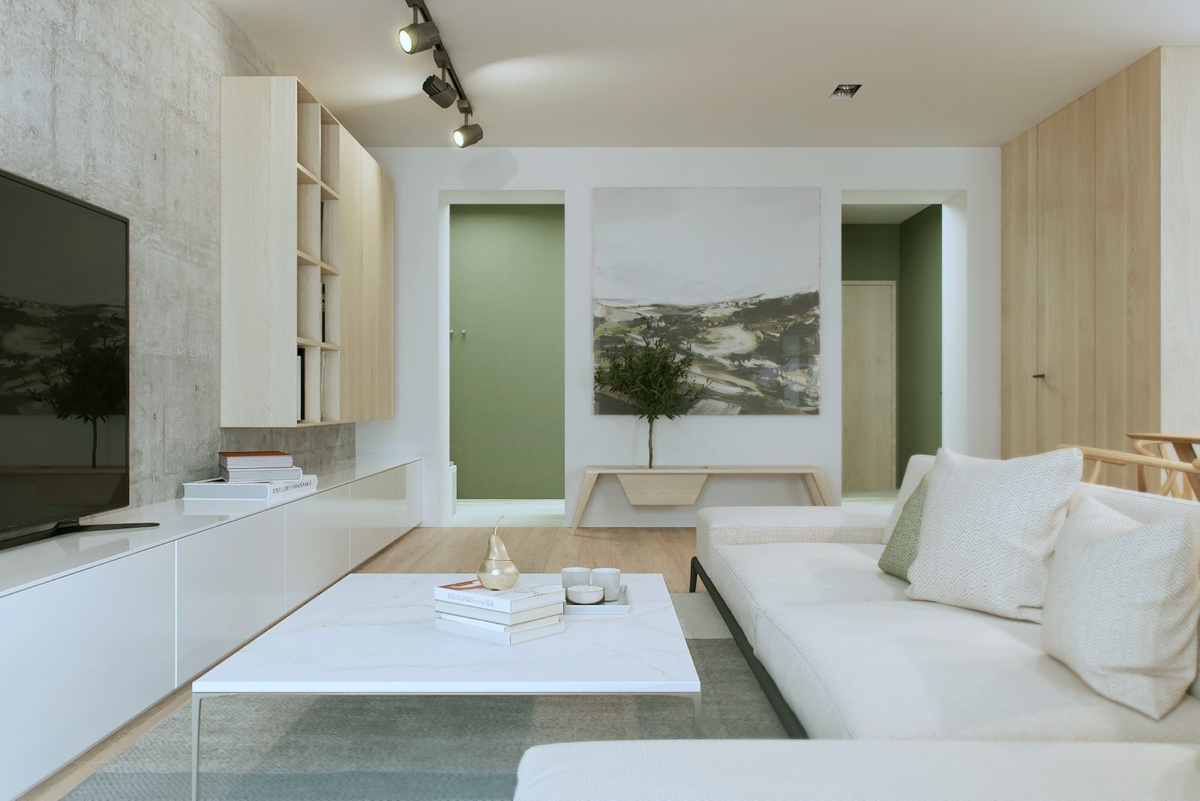 Scandinavian Living Room Decor
For the living room, a Scandinavian does not apply an excessive design, a simple wooden that apply inside might support the concept design. A white color is compatible to apply in whole space. The furniture that used in looks more simple and makes space looks comfortable and trendy. The wall design apply with a wooden and concrete to make this living more stunning.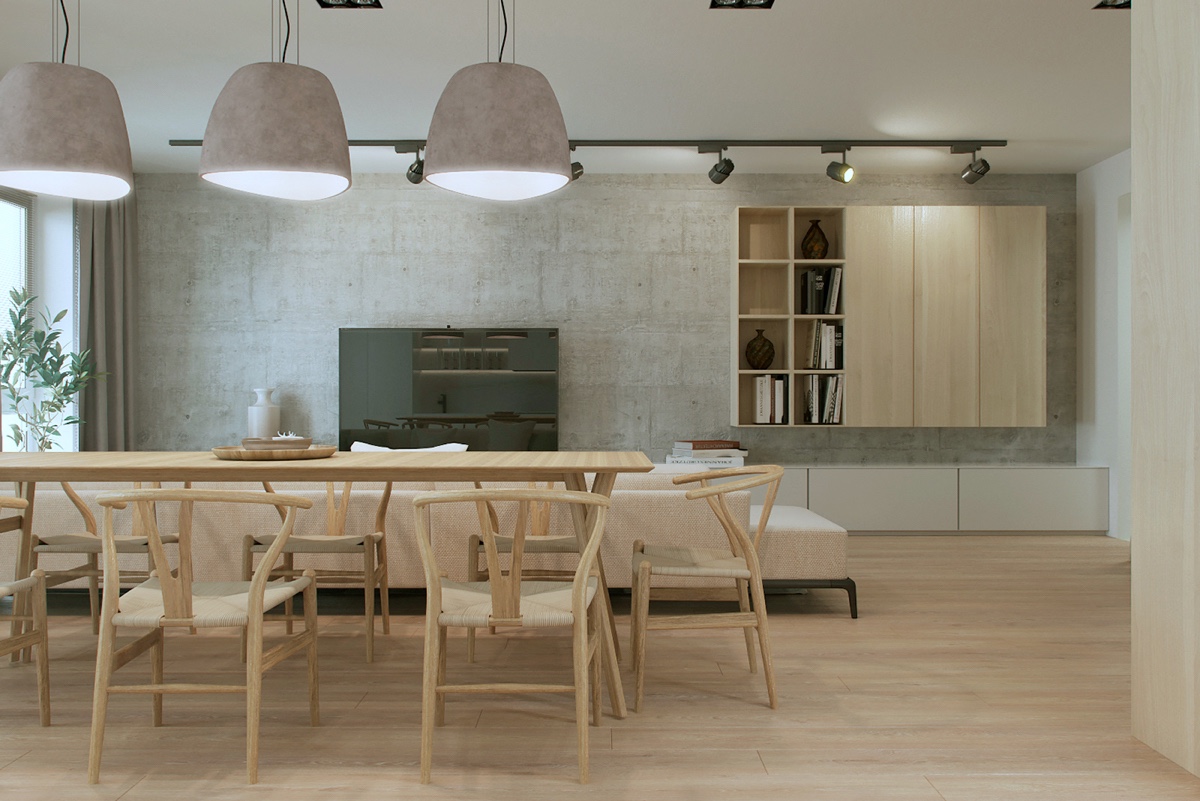 Scandinavian Dining Room Decor
To support the concept design, the furniture that used must be suited with your design. Scandinavian chairs and unique pendant lights are suitable to completing this dining room. A wooden flooring will make your this beautiful concept designs for a home perfect.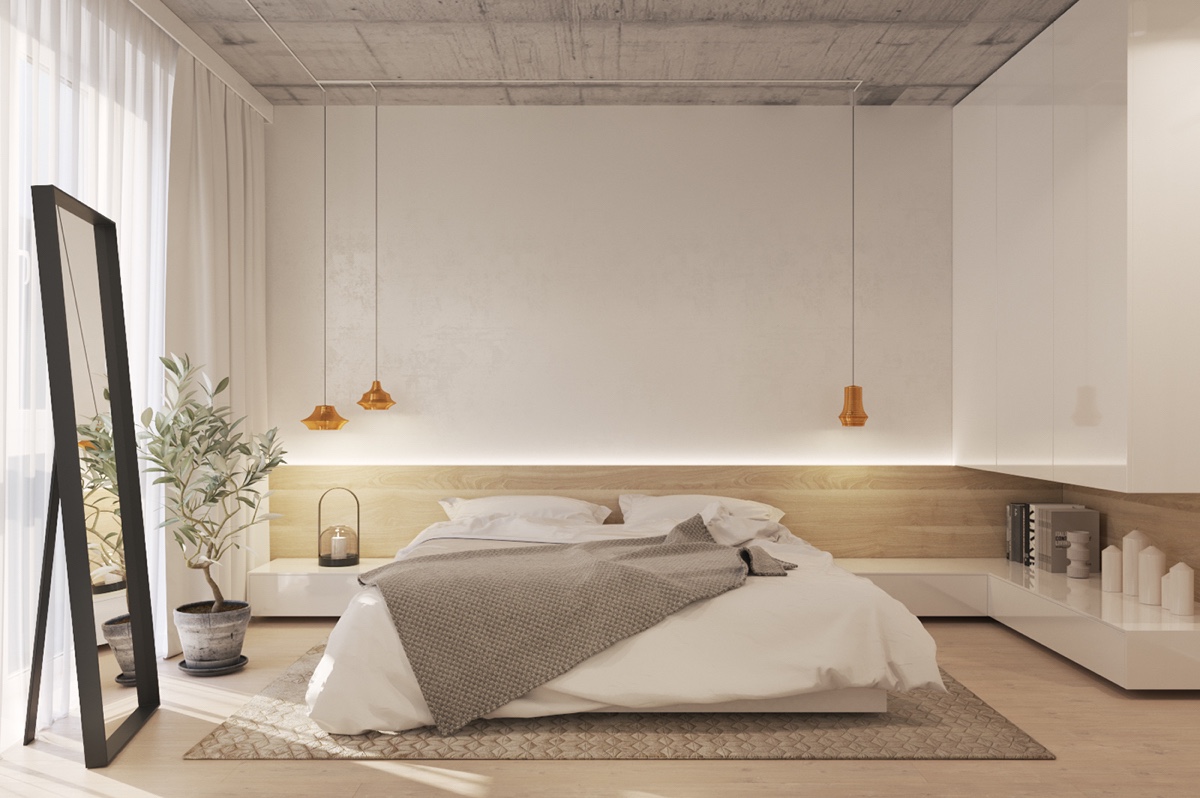 Scandinavian Bedroom Decor
Back to a white color scheme to beautify this bedroom design. A wood panel and white wall inside are matching to combine in this Scandinavian bedroom. Hang on unique pendant lights will show off a warm and serenity feel surrounds.
Modern Home Decor Ideas with Gray Color Scheme
Besides that, a modern concept also a great idea that would make your home looks gorgeous. A gray color is a compatible color to make this house charming. Therefore, you must see the details of the decoration that applied for space in this home below.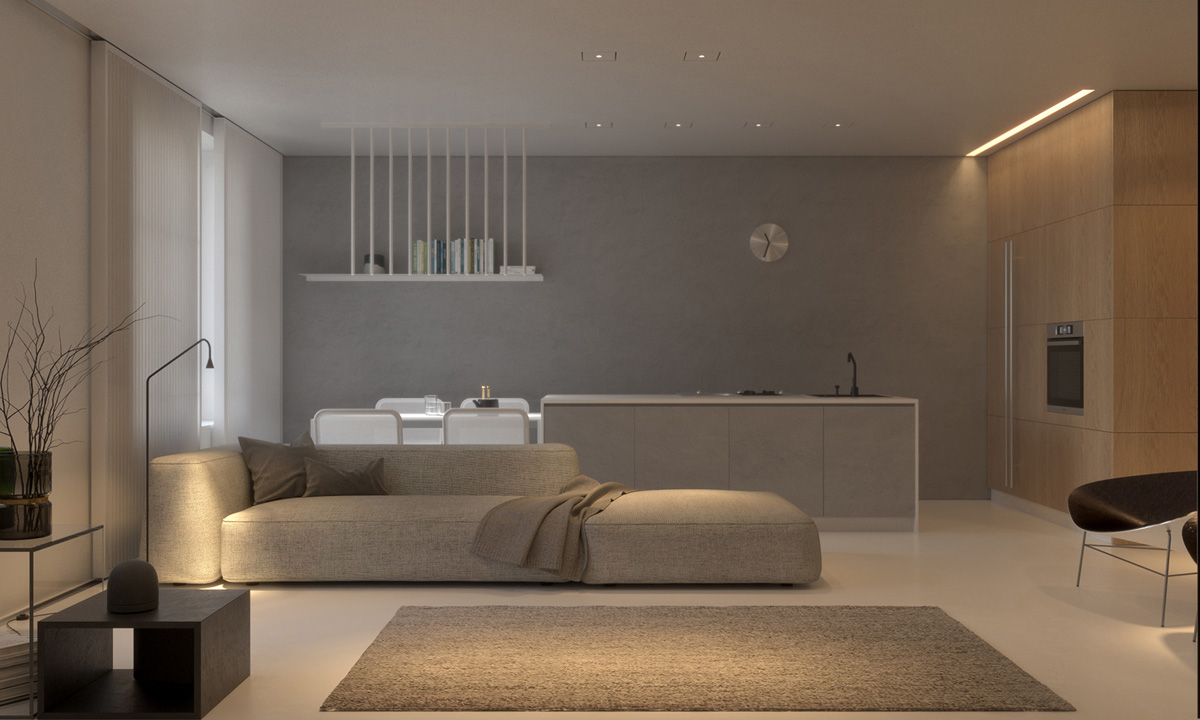 Modern Living Room Concept
Choose a suitable furniture such the sofa, small coffee table, and floor lamps which suitable to make the living area more attractive. Choose a gray and beige color combination that looks matching with the modern concept inside. For you who have a limited space, and open plan concept also suitable to save your space.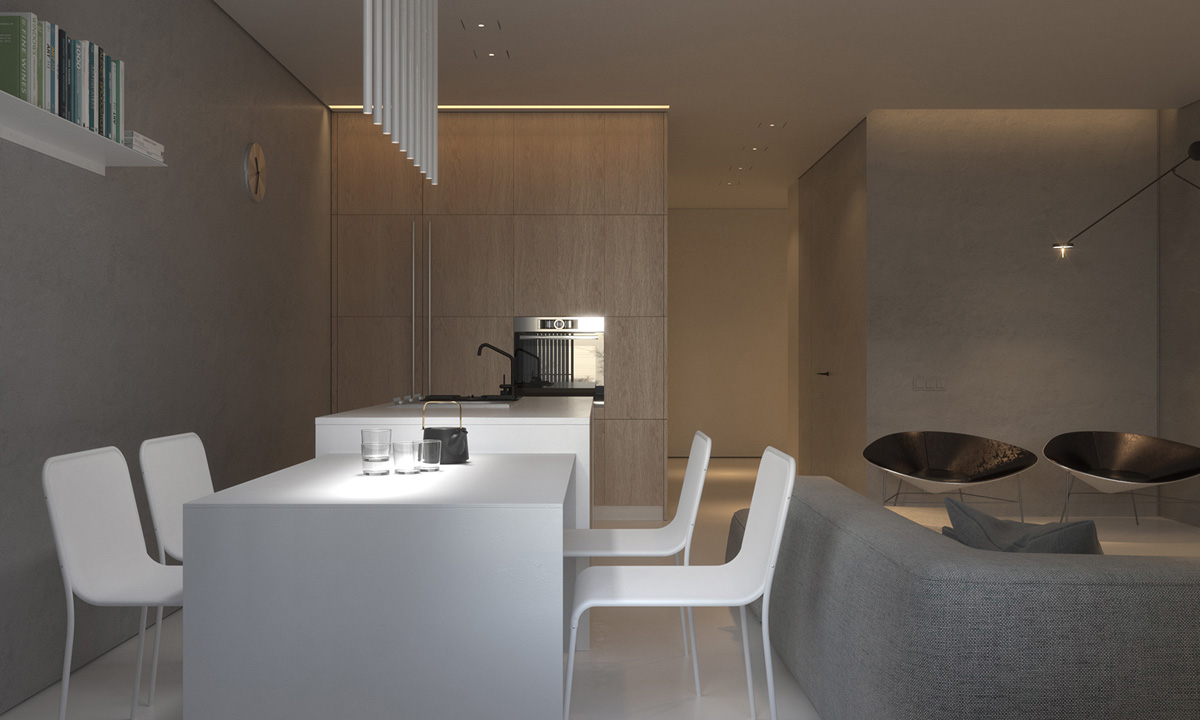 Modern Dining Room Concept
Create a modern look to your dining by using white modern chairs like the picture inside. A gray concrete wall and wooden wall accent design are suitable to apply in this area. Gorgeous home design ideas with a modern concept like this will make your home perfect. Use modern pendant lights also to produce a good illumination around the space.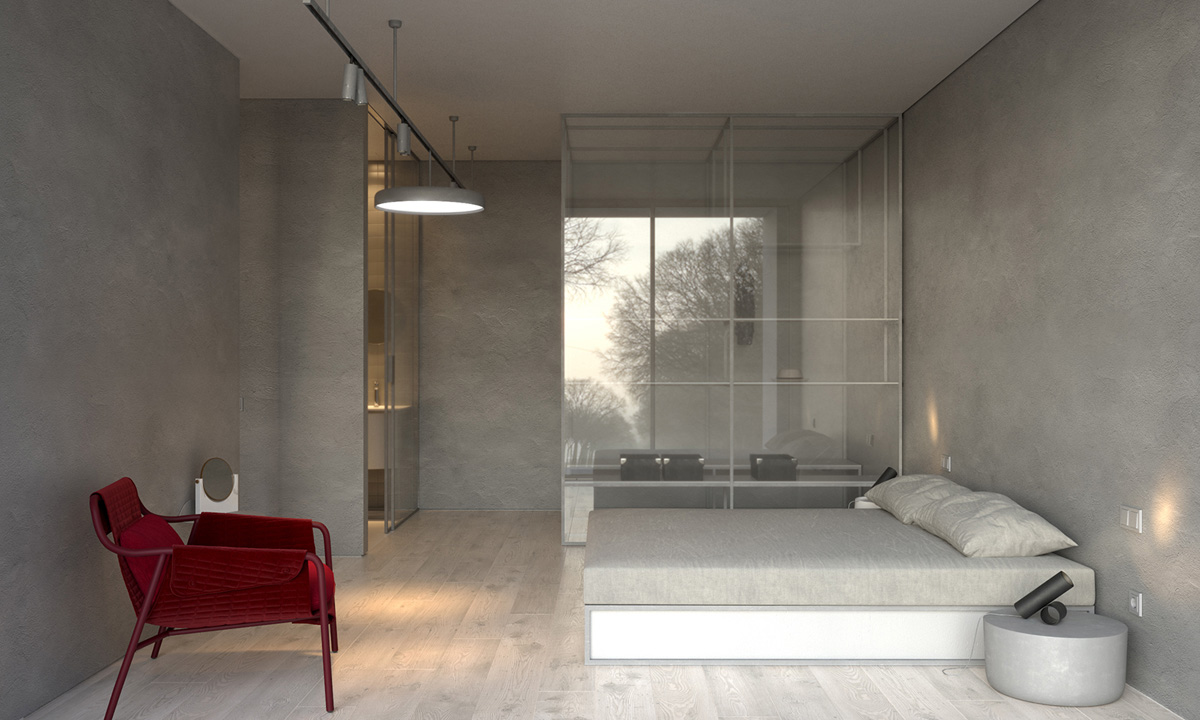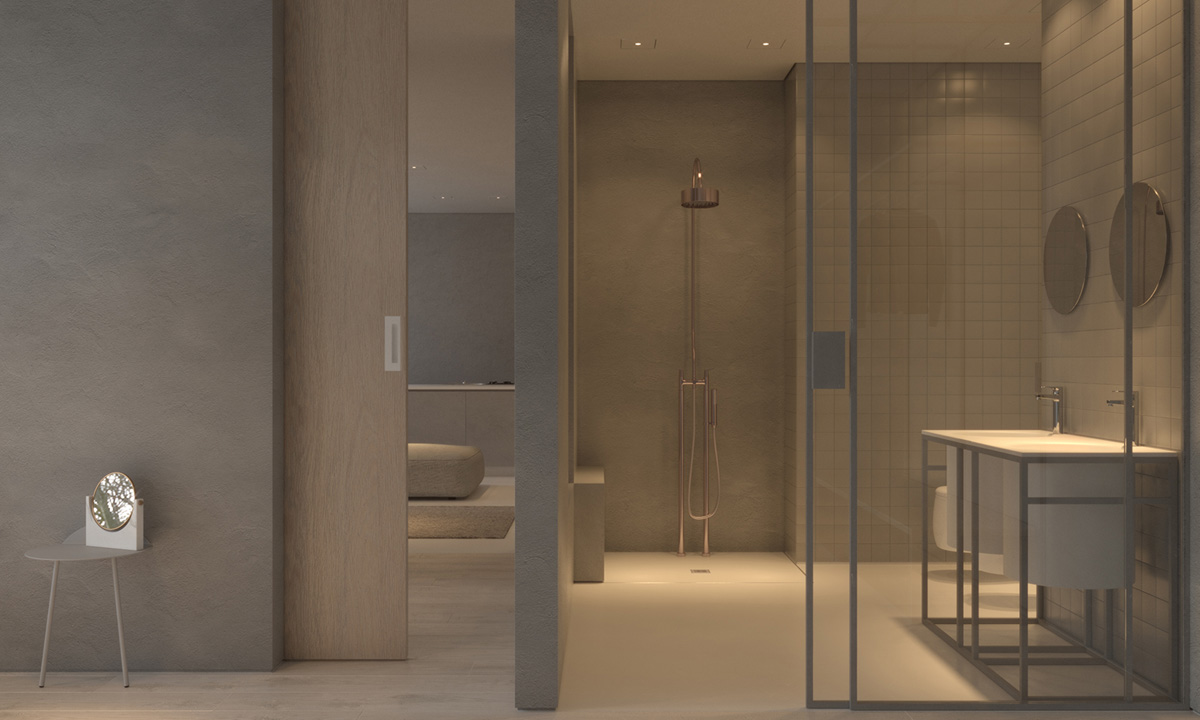 Modern Bedroom and Bathroom Concept
Because the between the bedroom and bathroom join at once, a modern concept should be applied inside also. Gray wall concrete design visible more trendy to support the beautiful concept designs for a home especially for your bedroom also. The furniture that used inside does not look excessive but it looks a bit modern and simple.
Minimalist Home Concept with Beautiful Decor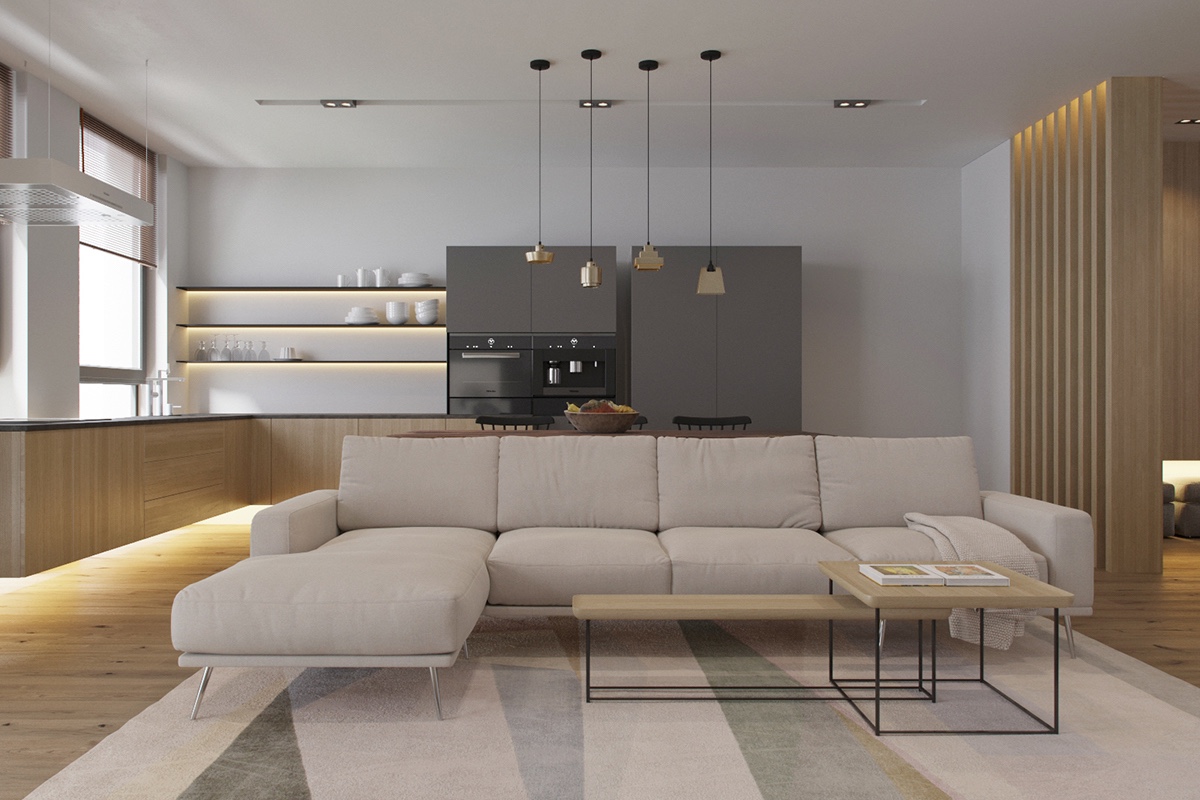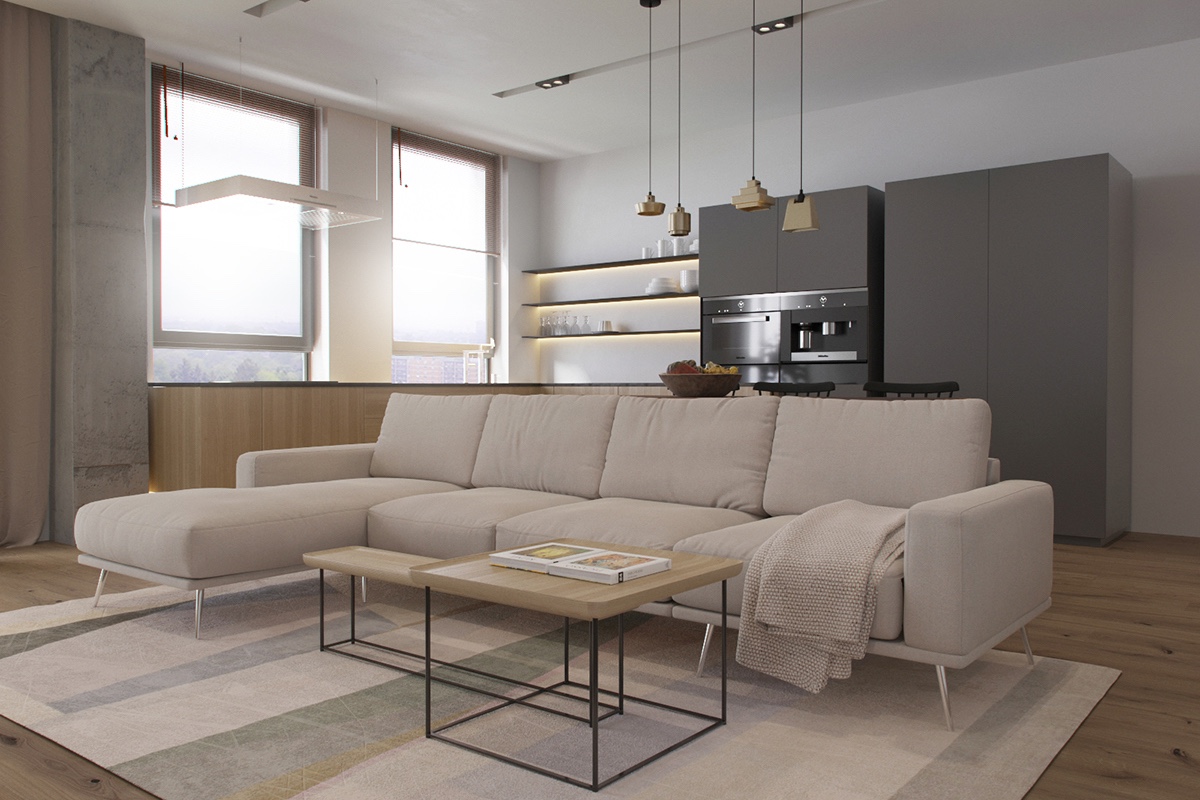 Minimalist Living Room Decor Idea
The furniture that used inside, it might support your minimalist concept. The sofa and coffee table inside are suitable and matching with the concept design. Do not need to adjust full decoration so your minimalist living concept is not missing.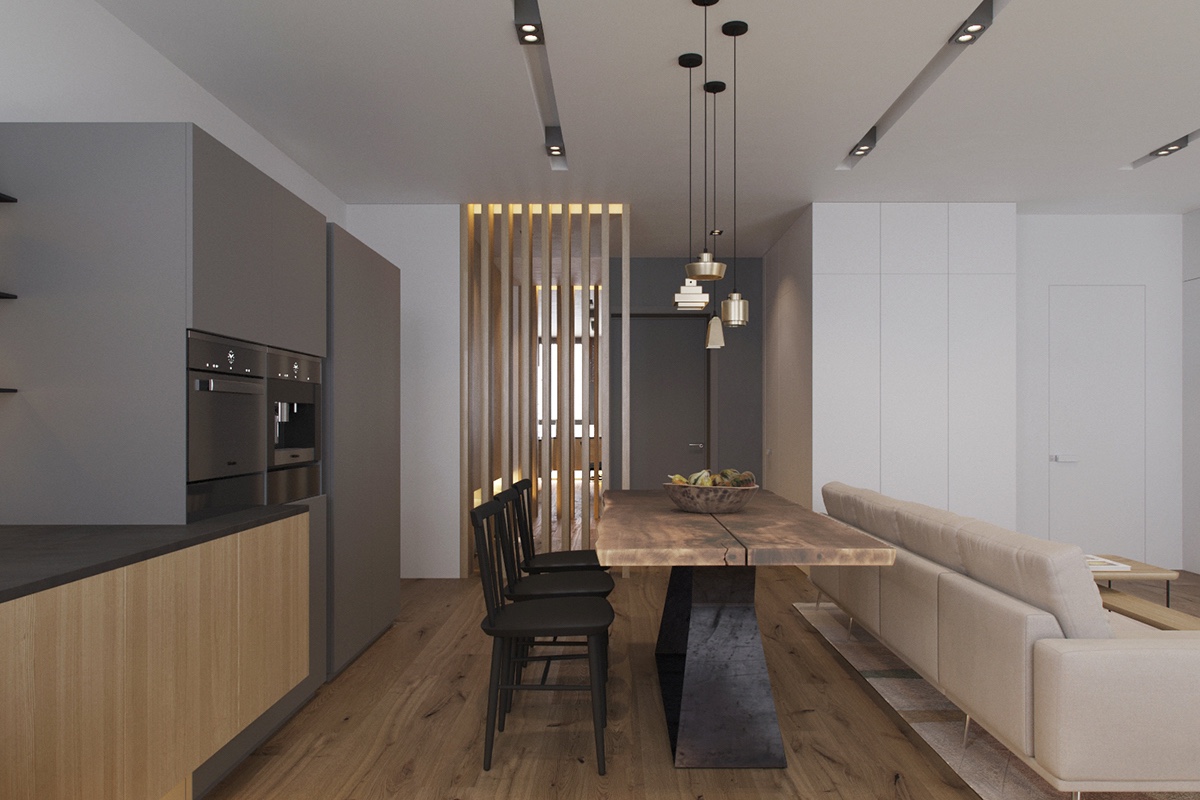 Minimalist Dining Room Decor
A wooden furniture and flooring material are matching to reflect a minimalism. Black chairs and unique pendant lights very perfect to make your space look gorgeous. A neutral color that applies inside so harmonious with the illumination around in.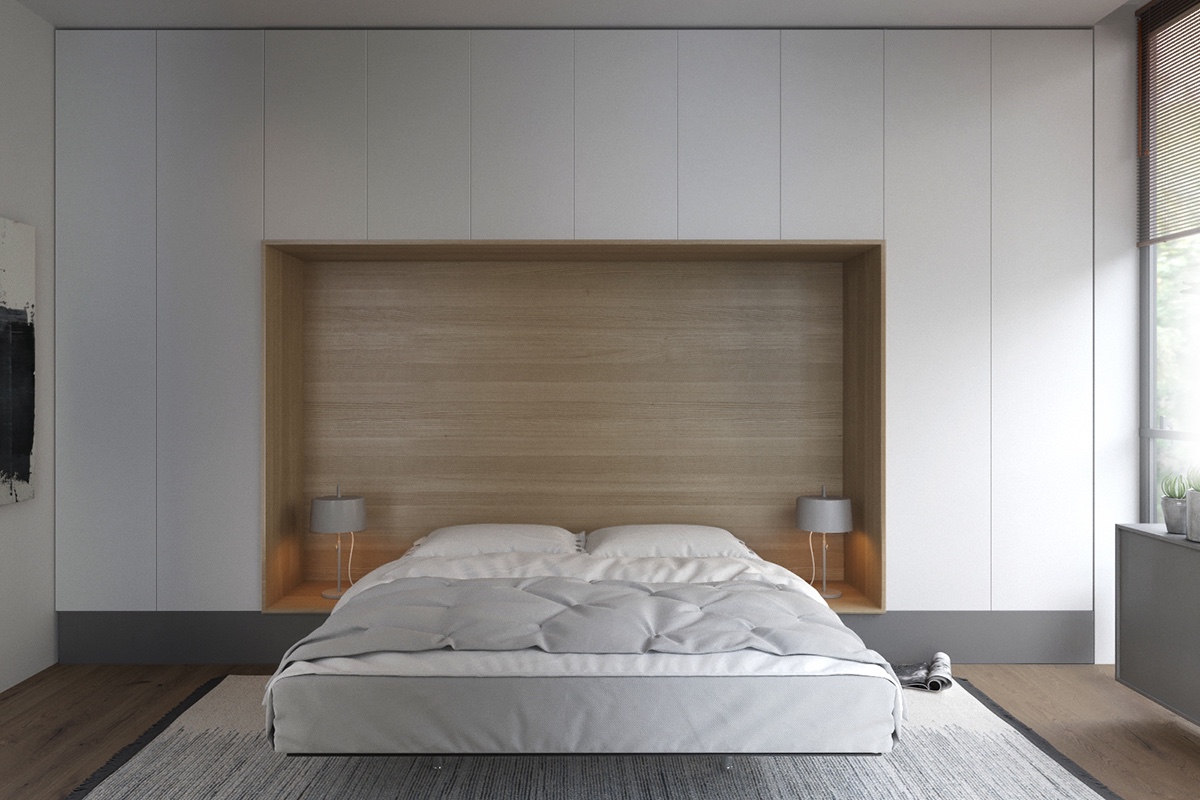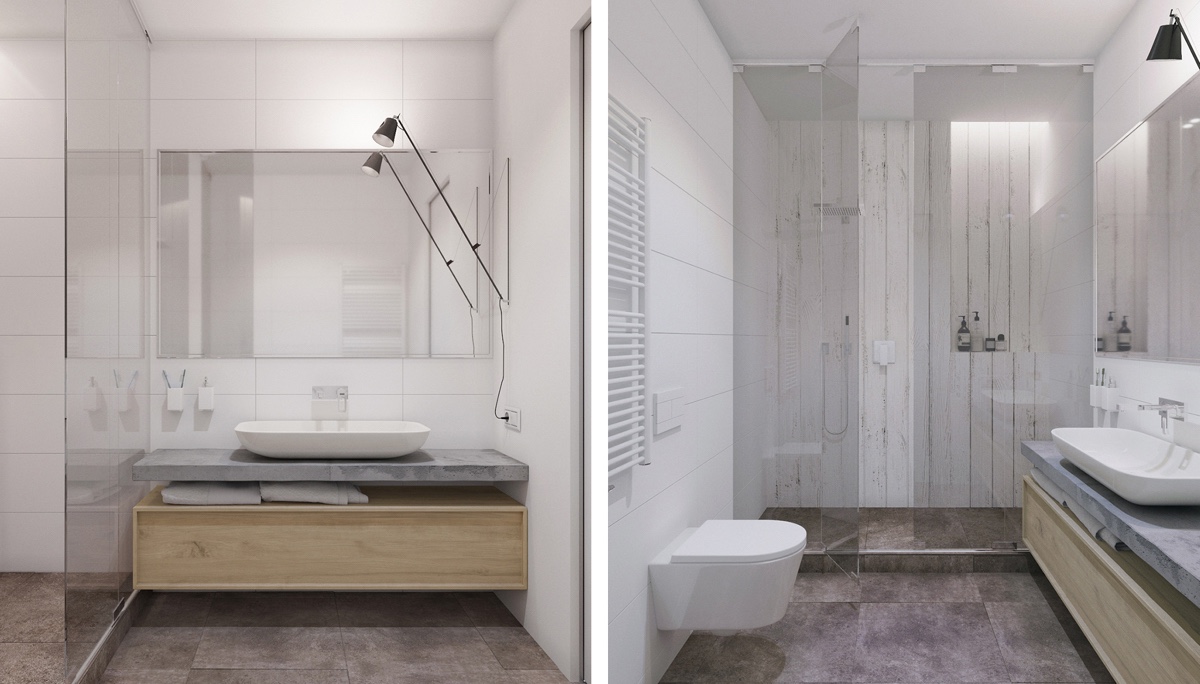 Minimalist Bedroom and Bathroom Decor Ideas
The concept minimalist decor for your home, especially in bedroom and bathroom are perfect to be applied. A white color and wooden are identical with a minimalist concept. Your home looks more beautiful even apply with this concept design. Apply that material to your bedroom and bathroom for this minimalist home.
Choose your beautiful concept that suitable to apply for your home right now!