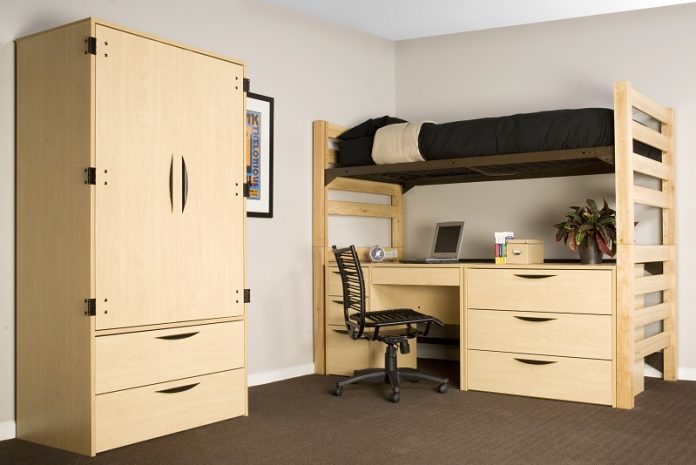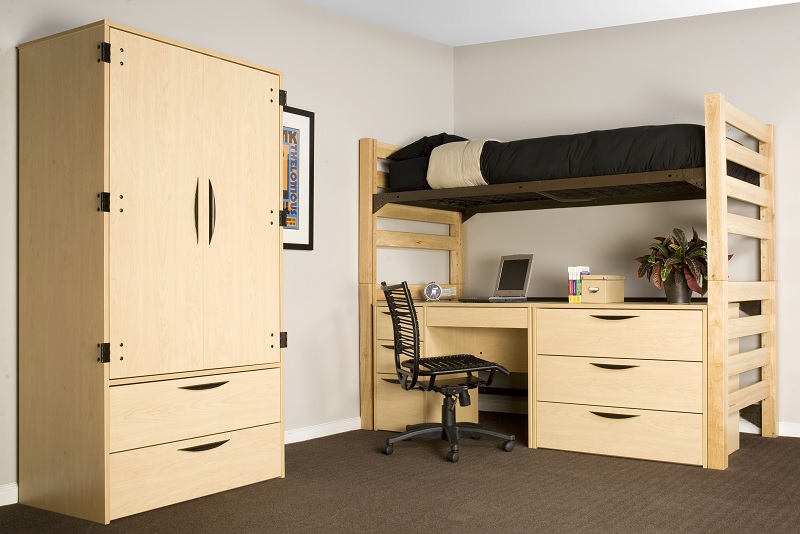 The admission season has started and a lot of you guys will be moving out of your parents home to start a new phase of your life. This phase shall teach you a lot, from waking up on your own to manage the monthly budget, and also some "skills" which shall remain with you for the lifetime! It is a transforming phase for you, where you transform from a bratty demanding and needy kid to an adult.
Once you move out of your parents home, you got to make a home somewhere else where you can relax, call friends over to your home sweet home for a party and of course study, to get those good grades! You'll have to figure out things on your own, parents won't be there to help you in every single thing unless they come to live with you; well if they do, you'll soon realize it was a big mistake!
So, let's get started with the basics!
Firstly, you need to find a house for rent, may it be an unfurnished one because you can furnish it later according to your taste and it is obvious that unfurnished apartments cost you less.
Secondly,  you need to furnish that 1BHK or 2BHK in the cheapest way possible, but it should be more like quality over quantity. You'll be living in that space for 3-4 years so it needs to be comfortable and easy on your pockets. The idea to rent furniture and the basic appliances is the way to go. There are websites that provide you with affordable furniture and appliances on rent, made from high quality of wood and you need not have to worry about the delivery and settlement of the rented furniture because that'll be taken care by them.
The basic furniture essentials required in your house (so that it transforms into a home) are listed below.

The Common Area or The Living Room:
It is the first room that people see when they come to your home. It needs to look beautiful and welcoming. The basic aim is to make it feel comfortable to you and your guests. Quality is the key. It is easier and cost effective to rent a sofa rather than to buy a sofa just for a period of 3-5 years. There are a huge variety of sofas available for rent, which include an L-shaped sofa, a sofa that can be placed all together, as individual seating units or as a bed and many more. The cushions can be experimented with. You can set up bean bags or patio chairs to make it more comfortable and colorful. Living room is the common room where everybody gathers and has a fun time; it needs to be the attraction point for your house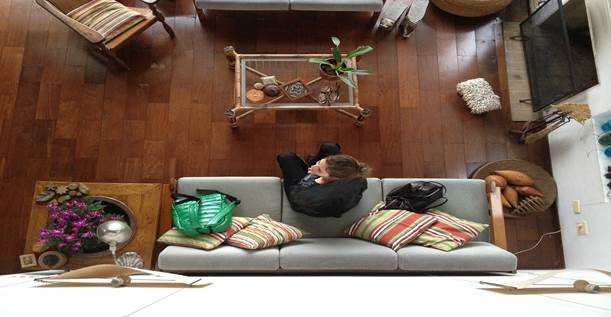 Bed & Bedding: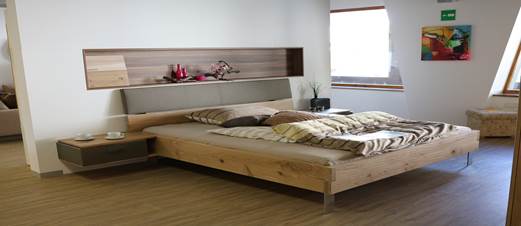 Needless to say, it is the most necessary piece for your room in which you can relax and let go of all your troubles. You can rent a single bed with a storage compartment; to store your winter clothes or luggage bags which require a certain amount of space and if it is kept outside, it looks untidy and takes up the floor space. In this way, You can save space for other things. Consider renting a double bed with storage space beneath it, only if your room is not too small.
Sofa cum bed to the rescue, a sofa in the morning and a bed at night. There are many options in this category from a single seated sofa cum bed to a double seated one.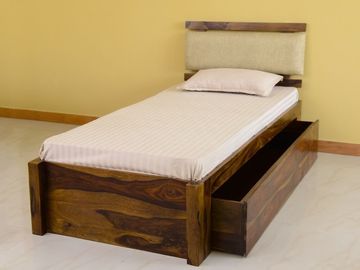 *And remember to keep some extra mattresses, pillow/cushions, bed sheets, and blankets, so that when you invite your friends to a party; they can crash on it whenever they need to!
Storage spaces and tools: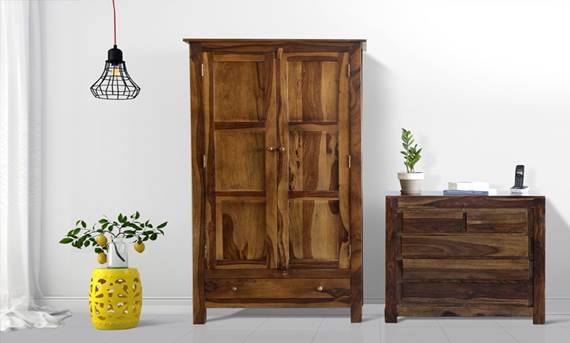 Well, when you live away from your parents home for a period of around 3-5 years; you gather a lot of crockery, utensils, clothes, winter wear, blankets and basically everything one can imagine in a home! So, storage space is needed to store those unused or useless things which you may require in future. To hide your bottles or dirty clothes. You need to have a big Almirah to store your clothes and shoes, some of your valuable things and files etc. You can rent an Almirah, beds with storage spaces, some small storage spaces like miniature blocks on which one can even sit (they compliment your room and can be fitted anywhere); there are many options available.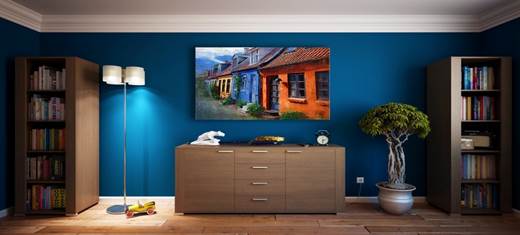 Study Area:

For those nights when you need to pull an all-nighter,  because you have a final university exam tomorrow morning, when you have to prepare for a presentation or when you would need to copy the assignments; you need to have a study table, a study chair and of course stationary items! You can rent study table and bookshelves which are made from high-quality wood (making it look classy), at such an affordable price. You can rent convertible furniture or multipurpose furniture if there is a space issue.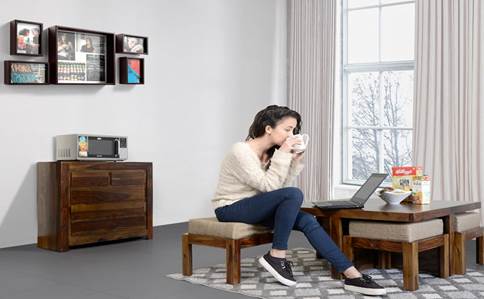 Tables & Chairs:
They are omnipresent for us, we don't really understand their importance until they are gone (or not near us) and yes, I am talking about tables and chairs! Everybody has "the chair" in their house which is covered with a pile of clothes or bags or something! Then there are dining chairs, side tables, dining table, coffee table, drawers, cabinets and many more!
Instead of renting things separately, you can rent a coffee table which has 4 seats that can be considered as a dinner table as well, or you can rent a dining table of 4 or 6 seats which can me multitasked as coffee tables! You can rent side tables having drawers so that you can store chargers, earphones, medicines or cosmetics. Have 2-3 extra chairs, if there is a get together at your place then you won't want your friends to stand or sit on the floor!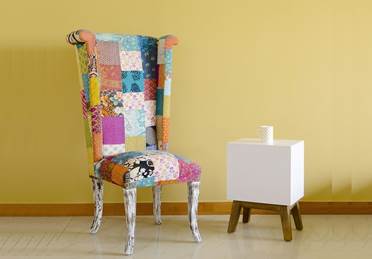 Detailing: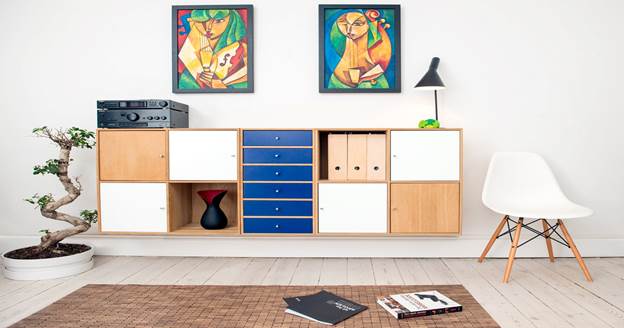 Consider your home like an artist's empty canvas and now you have filled it in your style. Focus on the wall art pieces, paintings, floor mats, rugs, cushion covers, lamps, and showpieces. Everybody has a unique taste and that detailing can make your 1BHK/2BHK or Studio apartment more appealing to look at and at the same time, comfortable for your friends and family when they come over. There is an antiques shop/market in every city where you can buy paintings, lamps of different shapes and sizes, different kinds of printed cushions and the list goes on. It is your responsibility to style your living space according to your taste and preference.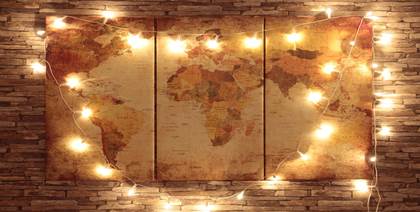 Keep plants in your balcony if you have one, else you can also keep indoor plants at some spaces in your rooms, like near your study table or kitchen, maybe near the bed. Plants add color and also provide you with fresh air in the morning. They make the environment more soothing to your senses.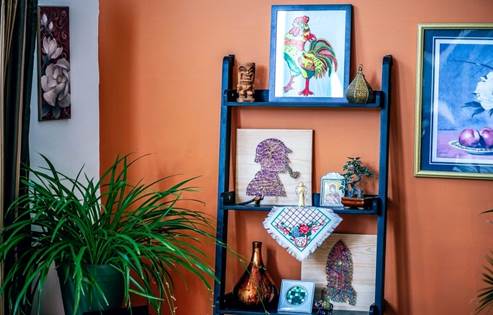 And the last step!
After you've completely moved in and made the place comfortable and classy; invite your friends over for a HOUSEWARMING PARTY! A party is like an ice-breaking session and it'll also be a good start for your days in college, you'll make friends and some may even remain with you throughout.
A simple advice: Learn to prioritize things and you'll never lose out on anything. You have a long way to go, this is just the start.