Roohome.com – Small apartment decorating by using yellow color looks so shining and cheerful. Its space would be gorgeous by adding some cute and funny accents. The colorful apartment design would build your spirit in any kind of your activity. You can feel the jovial atmosphere, sharing happiness and enjoy your moments with family.
Yellow living room decorating
The small living room with the yellow sofa looks beautiful. It looks like a candy shop that makes you want to linger there and enjoy it. Decorating your room with the unique accents and furniture that match with the concept that you want to appear, automatically, it will produce the best design.
If you only have a small space for your living room, you can use a versatile sofa that can be folded anytime. It would be useful for you because you can use it for sitting or sleeping. Adding the modern and unique lamp is also help to build the cozy atmosphere in this small apartment. The best lighting arrangement influences the surroundings, that is why you have to make it good.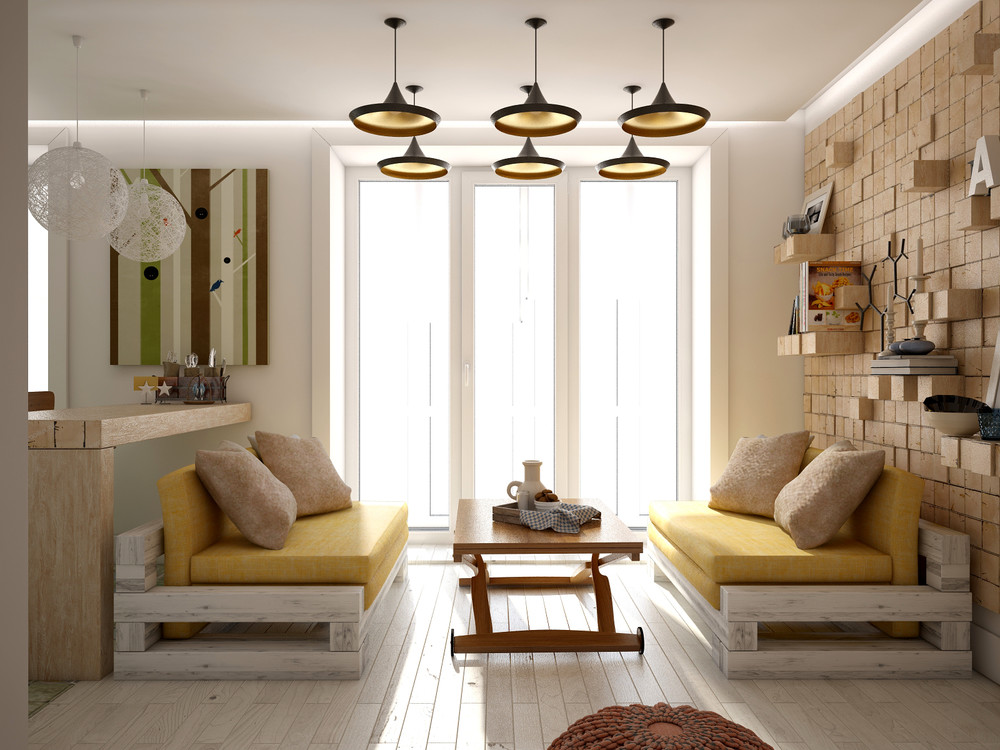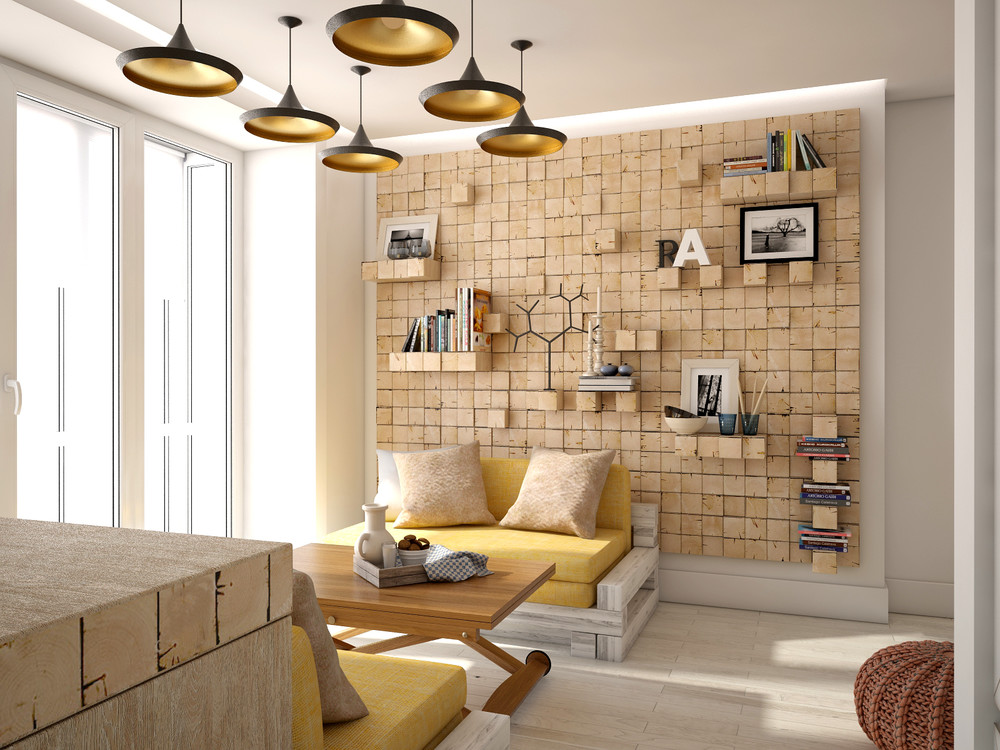 Decorating your wall by using a brick or wooden material to make it more lively. The natural lighting for this small apartment is better than the electricity light. It can help your apartment to look spacious.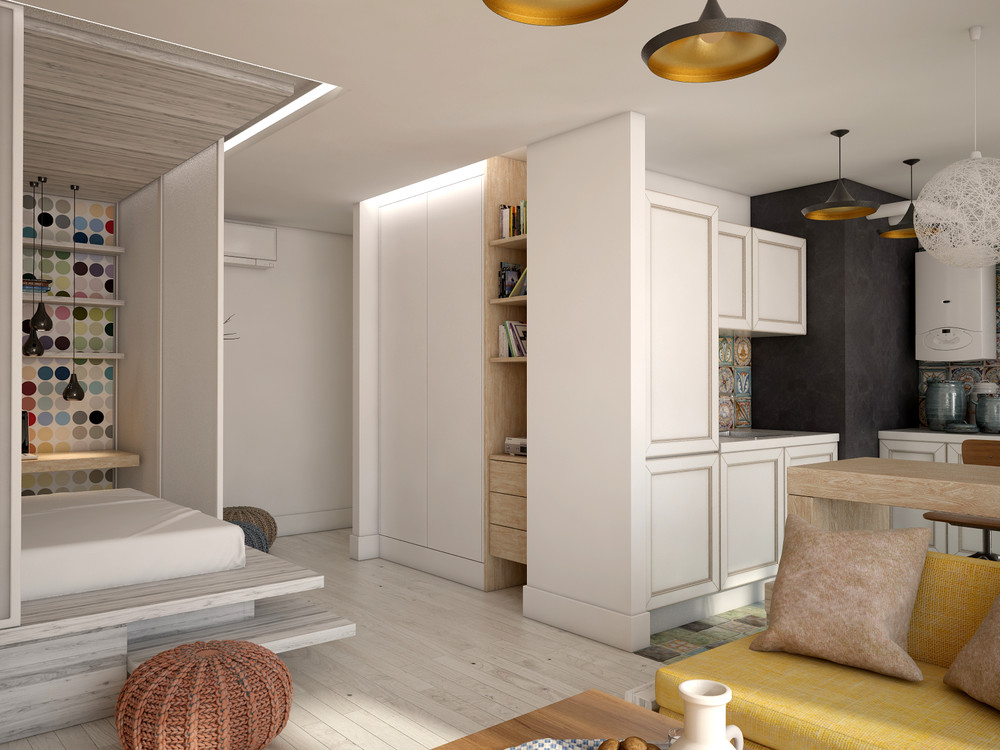 This small apartment decorating is possible for a secret cabinet that also can be a wall decoration. You can make other people curious about it. Using the same color is a great trick to hide it.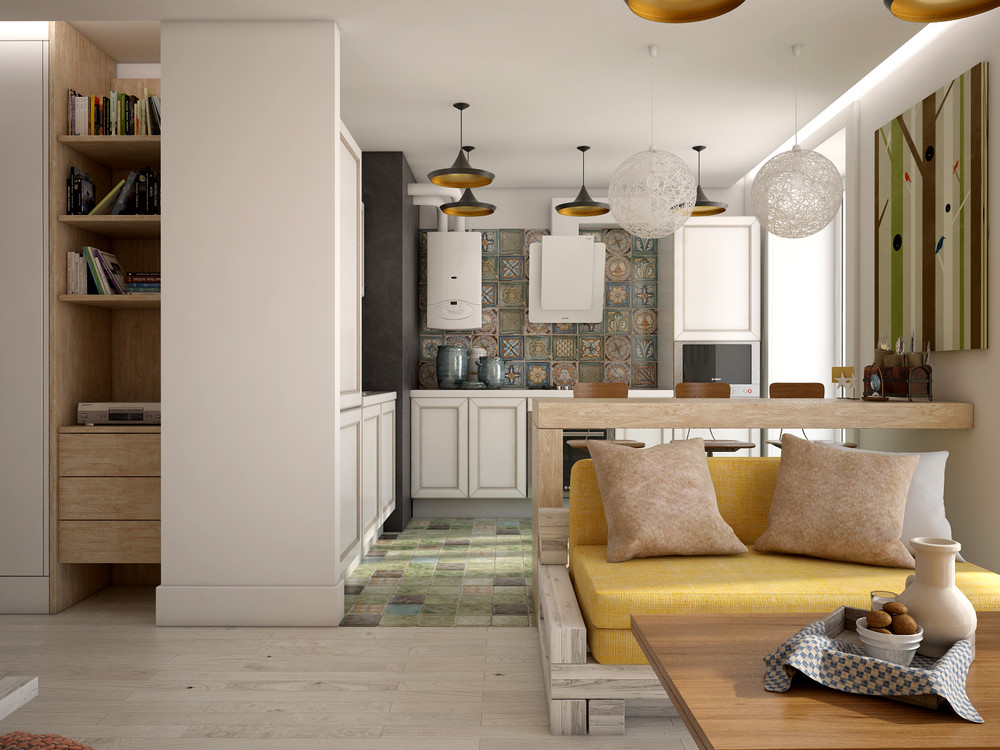 Small kitchen decorating
It does not matter if you only have a small kitchen because it can be the cozy kitchen for cooking your favorite food as long as you decorate it with the right themes and features. The awesome kitchen comes from the right design. Applying a minimalist concept is suitable for this small apartment.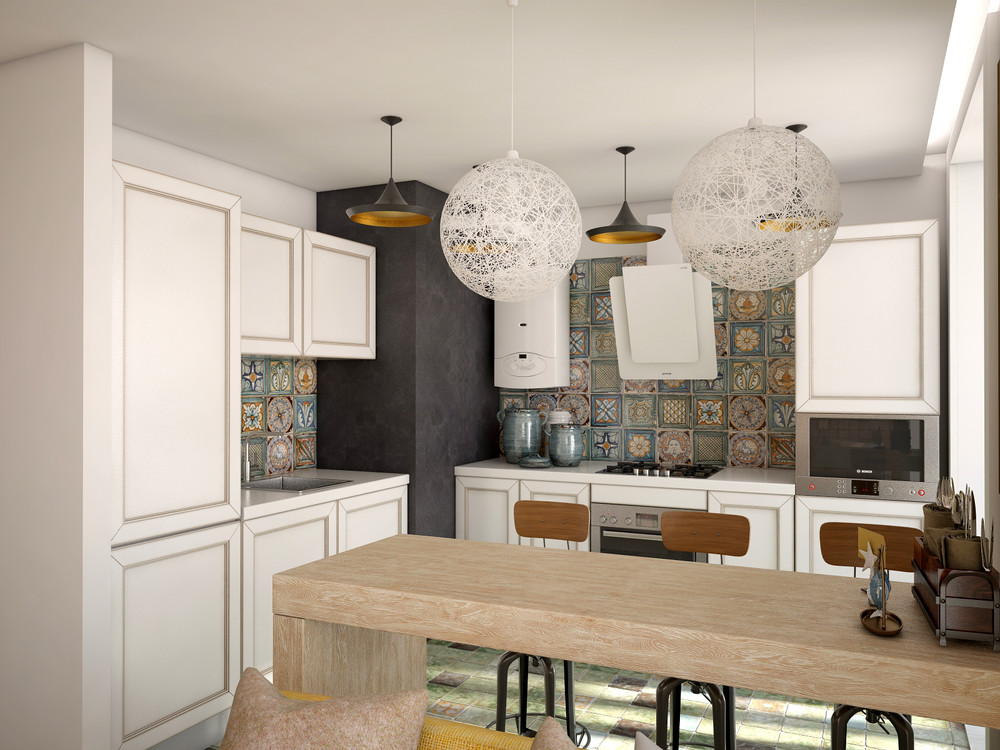 The white kitchen design with the abstract pattern on it tile is the perfect combination for its space. You do not need to use any other features that only makes this space look stuffy. Using the modern kitchen furniture is better than the traditional furniture. But, for the dining table design, you can use the wooden table with the vintage chair style.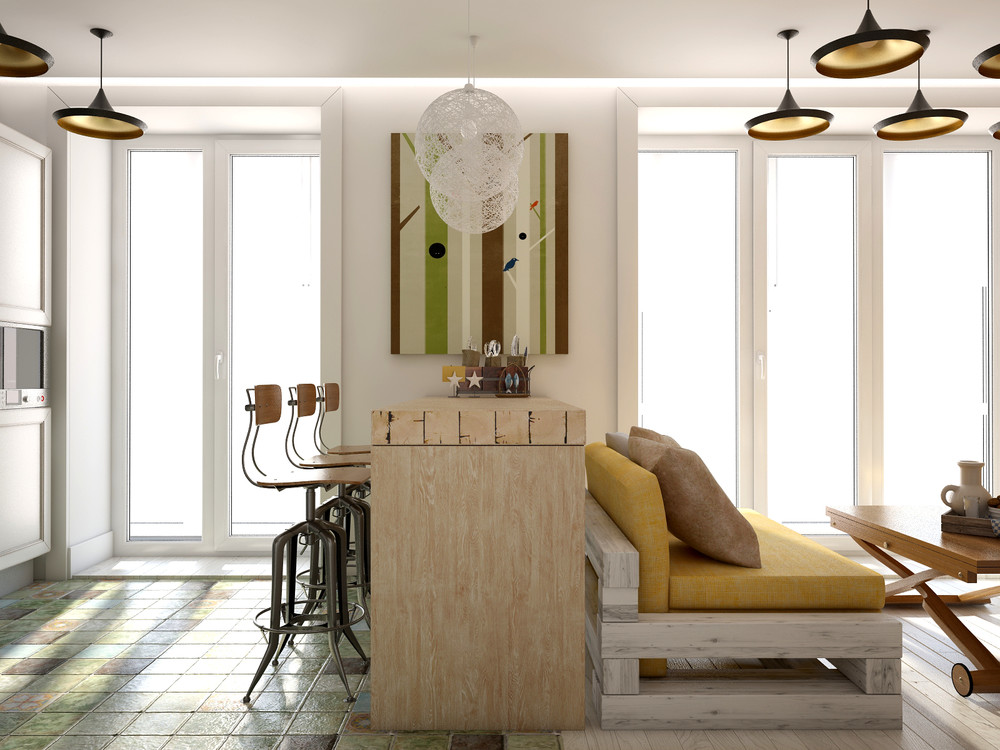 Small Bedroom Decorating Ideas
The small bedroom design in this unique space looks so cute. It is perfect for people who does not like the hassle design. If you want to create the different feel in its space, you can use any wallpaper with your favorite pattern.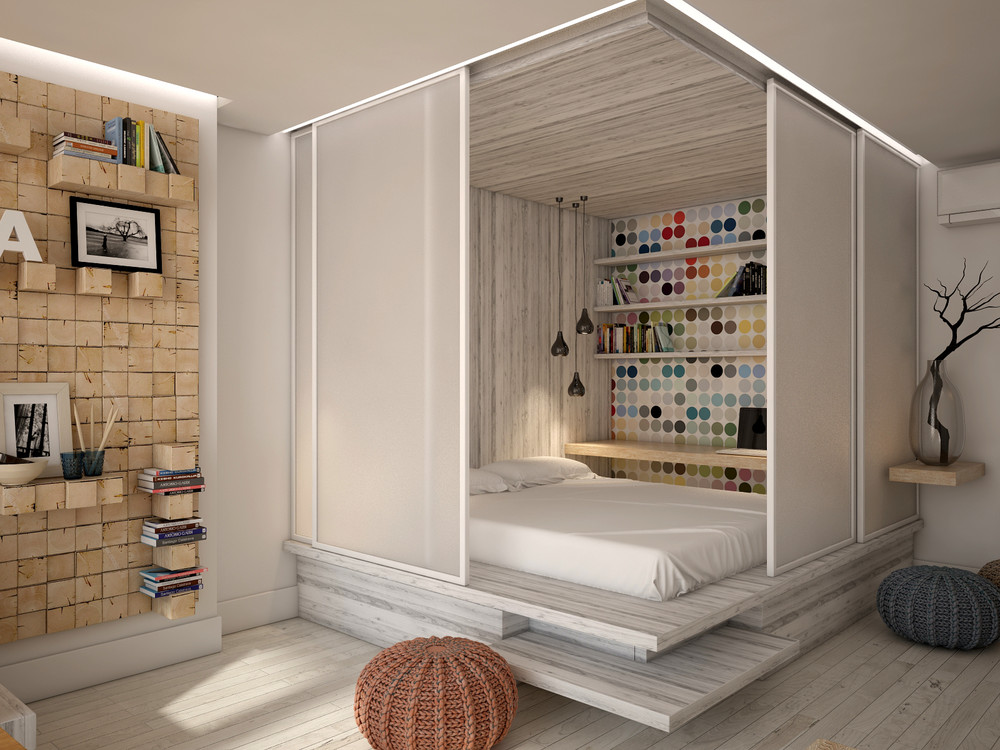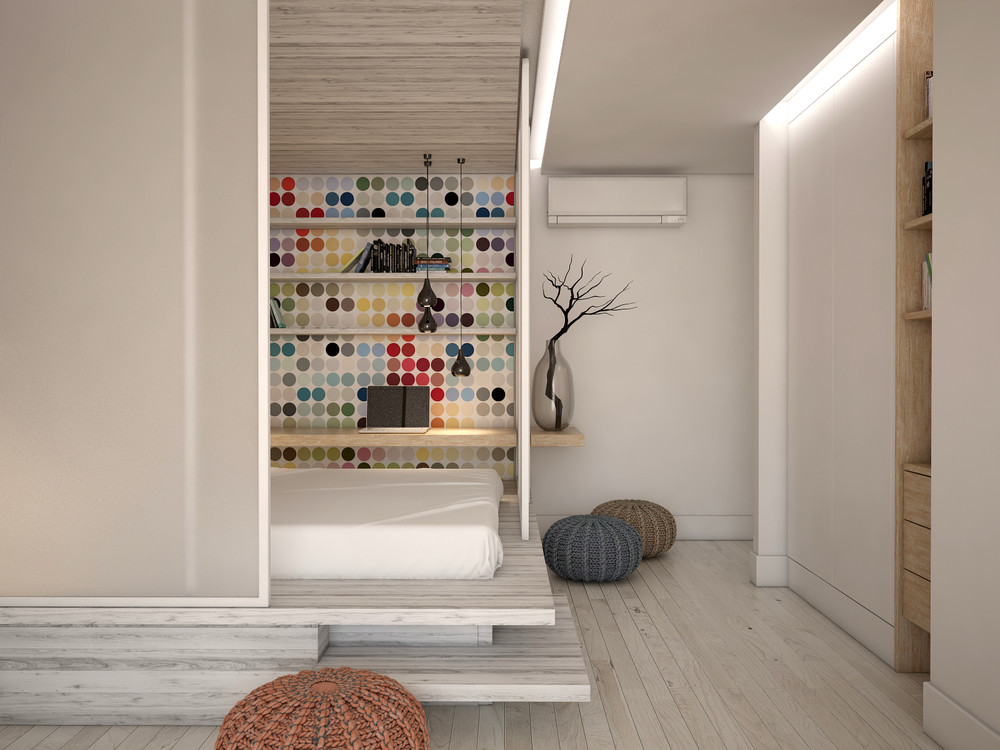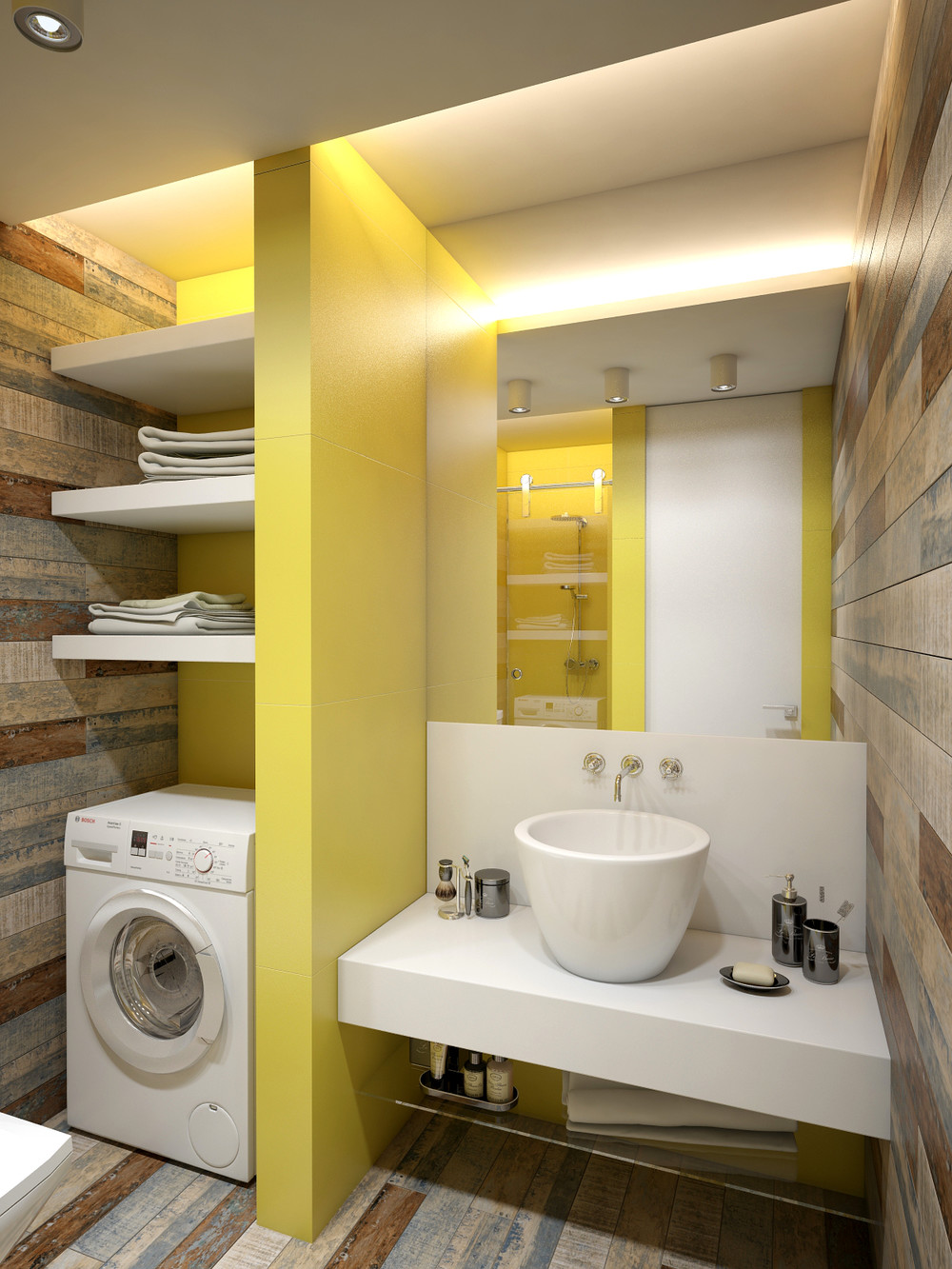 Do not forget to decorate your bathroom also. You can use the same color for this space. Adding the other element is suitable for it. For example, you can use the wooden material that would beautify this small bathroom design.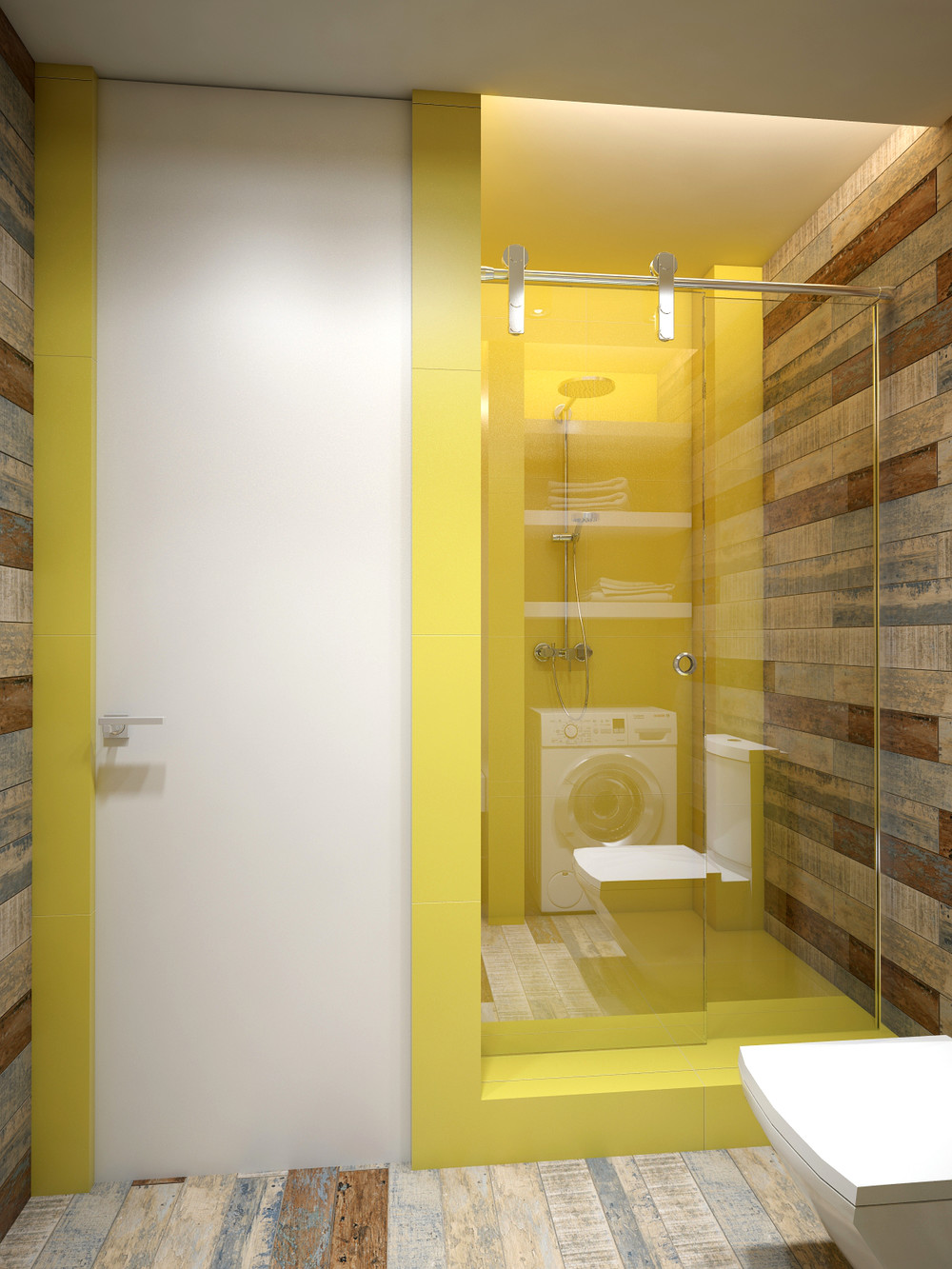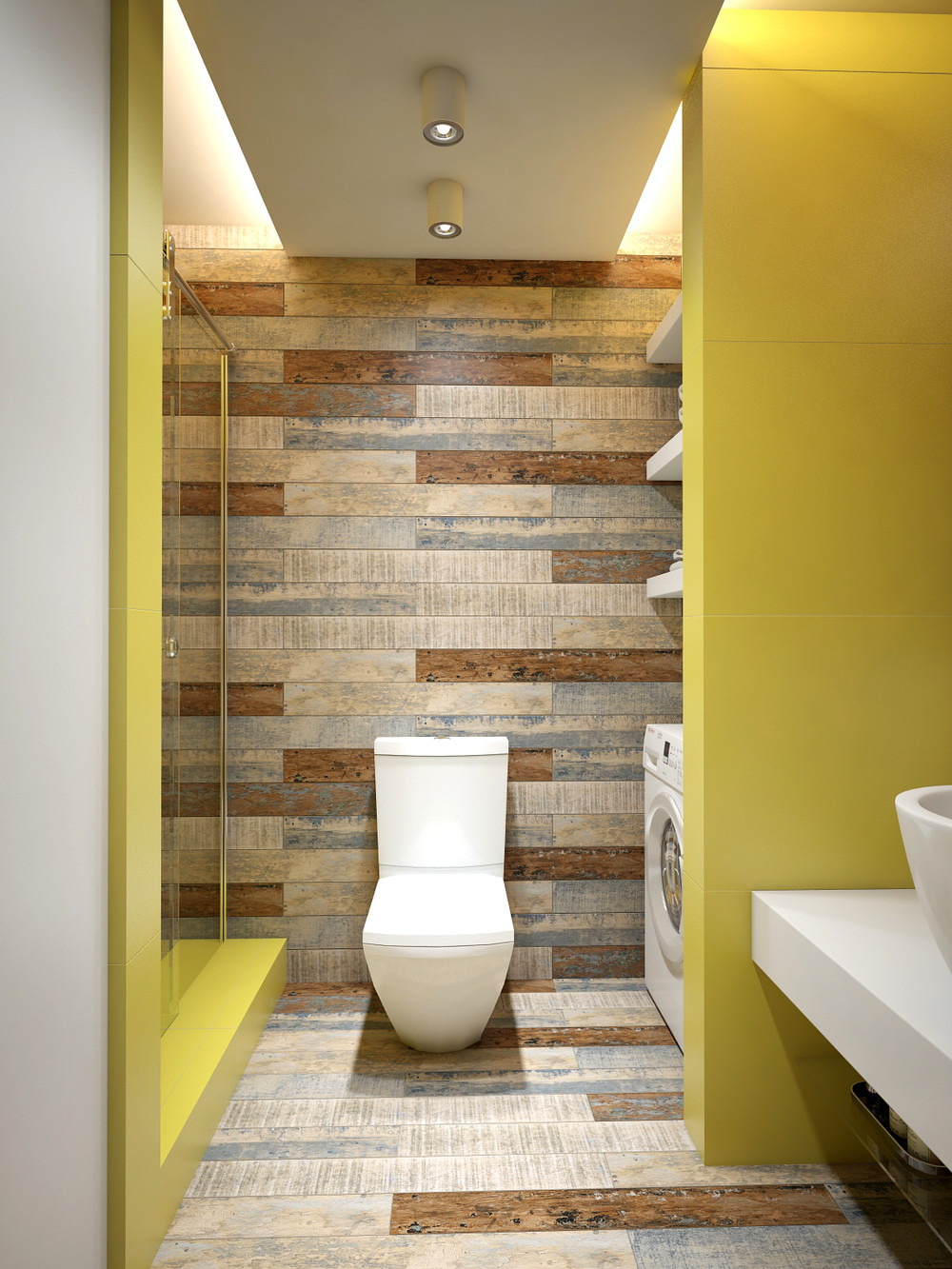 Finally, you can see the beautiful small apartment decorating.