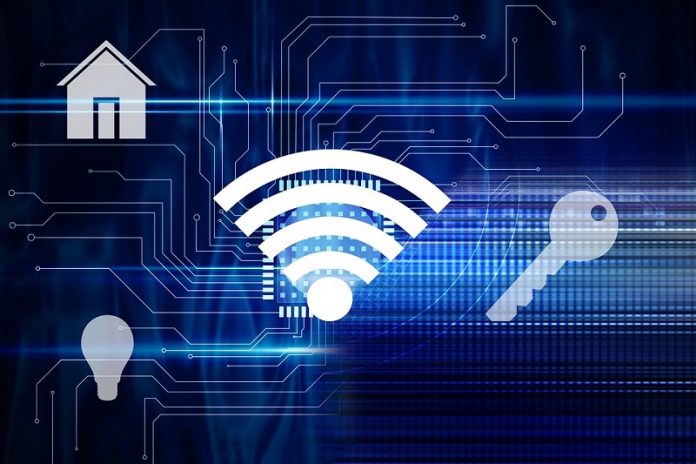 Most advanced gadgets in the world cannot match the convenience that a robotic vacuum cleaner brings into a smart home. The best robot vacuum models will clean your floors with no human intervention whatsoever. With more manufacturers moving towards remotely controlled cleaning equipment, the iRobot company has managed to beat them all with their superb robotic vacuum cleaner creations.
Thanks to its 25 years' experience in robotics and innovation, iRobot has been able to design and manufacture of these 5 best robotic vacuums, each designed to cater for the diverse needs of every user. This roomba comparison review lets you know the similarities and differences of these iRobot Roomba vacuum cleaners. We expect it to guide you in making the right purchasing decision.
iRobot Roomba 980
The iRobot Roomba 980 Vacuuming Robot does a seamless job at cleaning your floors spotless. Its ability to clean different kinds of flooring ensures that it suits the needs of any smart home, whether with bare floors or carpeting. Its multi-surface brushes with the AeroForce 3-stage cleaning system, work hand in hand with its suction power that is up to 10X more than the normal vacuum, to get rid of even the toughest dirt and debris.
This is the greatest reward for pet owners who often have issues with cleaning pet hairs and other messes from their floors. Once you have scheduled your vacuuming, you won't have to go and recharge it as it automatically docks itself for recharge and automatically resumes vacuuming when fully charged.
Every smart homeowner desires total convenience and reliability, and that is what the iRobot Roomba 980 offers best. With the iAdapt Navigation featuring visual localization technologies and smart sensors, this vacuum is able to detect obstacles and edges, thus making multi-room coverage a possibility during vacuuming.
With this, you can schedule your cleaning, set different vacuuming modes and view the map of the cleaned areas. For high traffic areas and other areas that seem to collect more dirt, the advanced dirt detect technology is responsible for additional cleaning power on such spaces. The best part about this iRobot is the fact that you can control it remotely from the iRobot HOME app via your smartphone.
It is also Wi-Fi enabled and features voice-activated controls. Its HEPA filter is highly efficient at capturing up to 99% of airborne pet dander, pollen, allergens and other dirt particles. Apart from the fact that it does its job incredibly, the Roomba 980 keeps your safety and comfort in mind.
iRobot Roomba 690
The iRobot Roomba 690 is quite an old model as compared to the 980, but the fact that it still holds a high number of buyers on Amazon is not a thing to disregard. Just like the 980, it makes use of the iAdapt navigation with sensors and visual localization to ensure it does not bump onto obstacles or fall off edges. This makes it reliable and effective at multi-room vacuuming.
This vacuum also has a 3-stage cleaning system with dual brushes for different surfaces, as well as a powerful suction power for perfectly eliminating dirt off carpeted and bare floors. It also has a specially designed brush agitates any dirt from corners and edges, as well as an auto-adjust head with automatic height adjustment for easy transition from carpets to hard floors and vice versa. For an even more incredible clean, especially for high traffic areas and other dirt-prone areas, this vacuum includes the dirt detect technology that provides additional cleaning whenever needed.
For the sake of convenience, this robotic vacuum is Wi-Fi enabled, it can be controlled remotely via a smartphone on its iRobot HOME App, and it can be scheduled to vacuum whenever you want. Alternatively, you can press the CLEAN button on the robot and it will start cleaning.
It also has a voice-activated control that works over a Wi-Fi network. It runs on a rechargeable Lithium ion battery, and whenever it detects a low charge, it automatically moves to the charging station, docks itself, recharges and resumes its floor cleaning chores when fully charged. The iRobot Roomba 690 is engineered for intelligence and effectiveness at floor cleaning, an impressive choice for a smart home.
iRobot Roomba 890
Being an improvement of the iRobot Roomba 880, the Roomba 890 model comes with enhanced features including remote controllability via its iRobot HOME smartphone/tablet app, voice-activated control and control via Wi-Fi networks. Its iAdapt navigation technology includes a full suite of sensors that come in handy in building a virtual wall barrier for the area to be cleaned, avoiding all edges and obstacles.
In terms of performance, this robotic vacuum has up to 5X more suction power as compared to its counterparts, which suffices much better cleaning. Its tangle-free brushes ensure that even the dirt and hairs that are stuck deep into carpet fibers are agitated and pulled out for more effective vacuuming. It can be used to clean different types of floors as it features an auto-adjust cleaning head. Its great filtration system captures up to 10 microns of dirt particles, thus great for homes with pets and people with asthma and other allergies. Its dirt detect technology is meant for sprucing up the suction power whenever an area with more dirt is detected. The iRobot Roomba 890 Vacuum is a gadget you wouldn't want to lack in your household.
iRobot Roomba 960
Apart from its beautiful design, the most striking feature about the iRobot Roomba 960 is its 75-minute battery runtime on a full charge. With such a runtime, you will definitely cover more floor space before you need to recharge, which is both convenient and dependable. Even better is that whenever it detects a low battery, it automatically docks itself for a recharge and resumes vacuuming once its battery attains a full charge. Speaking of intelligence, this vacuum cleaner is smart about its navigation by maneuvering around obstacles and escaping edges, thanks to the iAdapt navigation technology.
Just like the 890 model, this Roomba 960 offers up to 5X suction power which is amazing for a vacuum of its caliber. In conjunction with its multi-surface brushes, this robotic vacuum effectively cleans different floor types including carpets and bare floors. Similar to the iRobot vacuums discussed above, it is also controllable via the HOME app, voice activation and Wi-Fi networks. It also has a dirt detect feature and a remarkable filtration system that makes it a good choice for pet owners and homeowners who desire to live smart.
iRobot Roomba 650
The iRobot Roomba 650 robotic vacuum holds the record for the highest number of robotic vacuum sales on Amazon. With its amazing suction power that amounts to 5X that of its counterparts, there is no reason to doubt its impeccable performance.
This vacuum cleaner features the patented 3-stage cleaning system and an auto-adjust head that loosens, lifts and inhales dirt particles from different types of flooring including carpets and bare floors. For supreme vacuuming, there is a dirt detect sensor included, which identifies spots that are dirtier and increase the vacuuming power accordingly.
For dirt that is hidden in corners and edges, a 27-degree angled edge-sweeping brush lifts the dirt out allowing for effective suctioning into its dirt canister. Its high efficiency filtration system is quite commendable, capturing tiny airborne dirt particles and allergens.
The Roomba 650 is pretty intelligent especially with its iAdapt navigation that builds up virtual boundaries that guide the vacuum in terms of the areas to clean, sensing and staying away from obstacles and edges. It can be scheduled to vacuum the floors up to 7X a week, thus great for that time you take a vacation.
This robotic vacuum has a powerful long lasting battery that automatically moves to its docking station for recharging and after it's fully charged, it resumes vacuuming. Due to the convenience offered by this vacuum, having it in your smart home will make life much easier.
Summary
Being that robotics and smart innovation is iRobot's area of specialization, this company strives to make your home smarter by taking care of your floors. Their robotic vacuums are perfectly designed to offer a spotless clean, reliable remote control, ease of scheduling and better access to tight areas like under seats.
While their low-profile design makes access to hard-to-reach areas a breeze, their circular design or rounded edges ensure better movement along walls, furniture and other obstacles. These vacuums are not only Wi-fi-enabled, they can also be controlled via Google Assistant, iRobot HOME app and Amazon Alexa to ensure that your home is as smart as it could ever get.