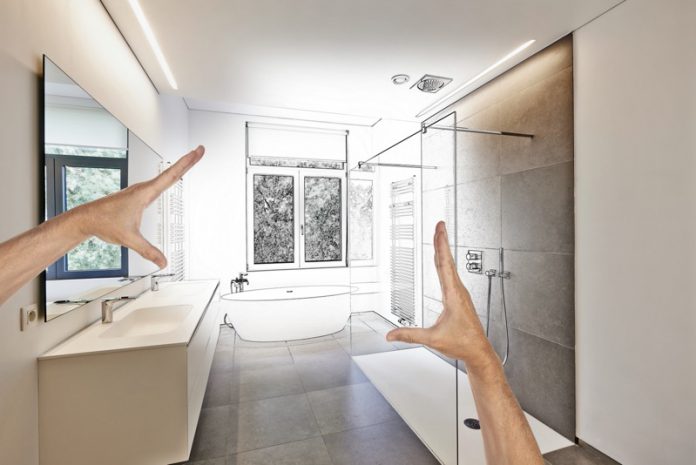 It's a wrong notion to think that a bathroom remodel can't be achieved even when you're on a budget. Perhaps you've spent so much time at home lately, and you've realized that there are many areas in your home that need a revamp, and one of these is your bathroom. You don't have to suffer through your old, dingy, and dysfunctional bathroom if only you're willing to think outside the box and look for ways to achieve your intended results, even with your limited budget.
The good news is there isn't a scarcity of ideas. If you're from Canada, there are many contractors who can give you an affordable cost estimate of a bathroom renovation in Newmarket that you'll love. Soon enough, you'll enjoy having a clean, airy, and bright bathroom.
In this article, you'll come across five bathroom remodel ideas on a budget, so you can give your bathroom a facelift without causing an arm and a leg.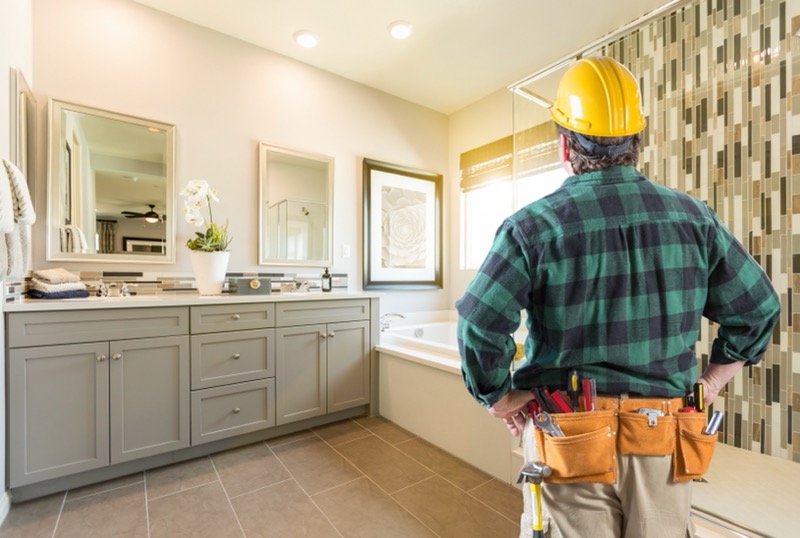 1. Brighten Up With A Chandelier
If you're short on budget and you can't redo the entire bathroom, there's one area you can focus on: the lighting. You can create a significant difference in your bathroom's current state even with a minor change through your lighting.
For example, your bathroom has plain, boring pin lights. You can add more drama and style to it by brightening it up with a drop light or a chandelier. You can also change the color hue from plain white to warm yellow to make your bathroom cozier.
Light fixtures aren't necessarily expensive; and if you take the time to choose, you may even come across various options that are on sale.
2. Use Lower-Cost Materials
If your contractor has quoted you with expensive materials, don't purchase those yet. Take the time to window shop for other materials that are cheaper but have the same quality as the more expensive ones. This can be true, especially if you've been quoted expensive brand names.
Also, you can try alternatives in terms of materials. For instance, you're going for the wood look in your bathroom, and you've been quoted hardwood materials. If these are too expensive, you can always opt for wood vinyl or wood tiles instead as these latter options are reasonably cheaper.
3. Give The Wall A Statement
For your plain, boring walls, the first option to add more personality and style to them is to install wall tiles. But this can be expensive, especially if you're working with a bigger bathroom in your home.
A cost-effective way to give your small bathroom walls some style is by installing wallpaper. There are many different prints you can choose from, depending on your tolerance for more color. Wallpapers aren't just cheap, but they're also easy to install. Your bathroom will definitely look new and fresh with even that simple change.
4. Refresh Your Old Hardware
Another cheap and minimal bathroom remodel idea with the most impact is to refresh your old hardware. This entails going through all the outdated and old hardware in your bathroom and switching those with newer, more stylish, and better options.
When you walk into a hardware store, you're certain to find a whole range of options. The last say falls on your preference and the style you're after in your bathroom.
5. Bring Up Wall Storage
If you're short on space and your current bathroom is messy because it lacks ample storage, why not maximize your vertical space? You can have hanging wall shelves made for a fraction of a price of how much it'll cost had you decided to go for full cabinets instead. Apart from the price, the cabinets can be bulky and it'll only drown your bathroom even more.
If you're worried about keeping your bathroom items too exposed with open, hanging shelves, a good remedy is to group them in bins or baskets. With the hype on organization, many home depots now have many options of bins, according to size, style, and price.
Conclusion
A bathroom remodel can escalate into a big and expensive project if you aren't careful with the cost. If there's anything to be learned from the examples above, it's that coming up with the bathroom of your dreams doesn't have to be impossible budget-wise. Your bathroom doesn't have to be the most neglected area in your home where even taking a shower seems like a miserable task to do. It's up to you now to check your bathroom, go through the list above again, and see which ideas can apply to your home. Then, get started with your remodel project.