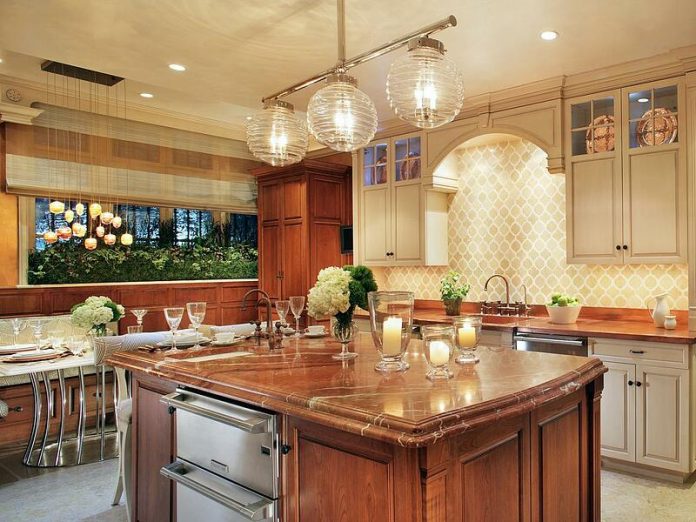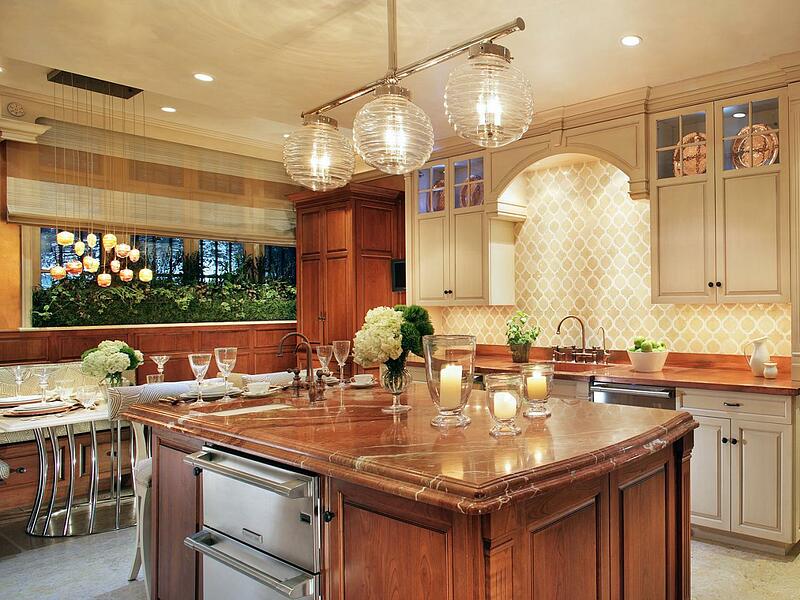 It is one of the most used rooms in any home, but the kitchen is often the last to be refurbished. However, this doesn't mean you can't make some simple changes and reinvigorate the space with new ideas.
Increasingly, the kitchen is not only for preparing food. It is a communal, social space for families getting ready for the working day, and a place for friends to meet in the evenings.
While many elements of the kitchen are carefully considered, lighting can often become an afterthought. However, lighting should really be a primary consideration to make the most of the space and its multiple uses. For example, while bright lighting is important for food preparation, this also needs to be balanced with mood lighting to put guests at ease, and focussed lighting to minimise dark corners.
Thankfully, changing lighting to get the most out of your space is no longer a complicated or expensive task, and the flexibility of modern lighting solutions provides an excellent opportunity for you to demonstrate personality and creativity in the home.
LEDs
With low heat and high energy efficiency, LED lighting is increasingly common in kitchens. Requiring minimal maintenance once fitted, LEDs can make uplighting projects that would have been expensive to install just a few years ago, available to everyone. Rather than having to recess each bulb, a well-placed pink neon light can brighten the room while being almost invisible when not in use.
As well as brightening workspaces, LEDs are also perfect for shelving and other dark spaces that you might find need a little more brightness. With motion sensors inexpensive, it is now simple to install lighting in cupboards and drawers that activate when opened.
Smart Bulbs
In recent years, the idea of a futuristic smart home has become a reality. Thanks to devices like Amazon's Alexa, and Google Home, it is now common to speak to your devices in order to play music, check the weather and control other devices. While compatible LED bulbs are expensive, they offer unprecedented flexibility and can work out as better value than traditional bulbs in the long run, thanks to both their energy efficiency and reliability.
Installing smart bulbs in your kitchen will give you total control of your lighting options, changing brightness and even colour to suit the mood. Bulbs can be controlled individually or in a group, so If you need a brighter light for cooking, just ask for it. If the night is drawing in, turn on the ambient light preset to help relax your guests. If you need a mix of both, that can be done too – all without having to lift a finger.
Candles
With so much technology around, sometimes it is worth taking a step back and considering something a little more traditional. Candles have seen a huge surge in popularity in recent years and are now an essential accessory for almost every room of the house. While they might not be an ideal lightsource for preparing food, they provide almost any space where people socialise with an ambient, calm aura.
A major consideration is safety, especially with multiple candles. Containers will protect the candle from being accidentally knocked and protect the flame against drafts. There are many different types and styles available to match your kitchen's themes. While lanterns remain very on trend, they are not going to match with minimalist or modern styles. If you are a fan of DIY and crafting, a simple and cost-effective alternative is to use acrylic sheets to create unique candle holders using clear, frosted or coloured materials.
Consider colour
In a space with so many differing requirements, layering your kitchen lighting is more important than any other room in the house. By including task and ambient lighting in your plans, you can make sure you have total control and the ability to create the ideal atmosphere for any situation.
But it is not always just as simple as buying white LEDs. The colour temperature will vary, so be sure to check carefully to ensure you are getting the correct mix of bright, white light and warmer, attractive tones for your needs. After all, it would be a shame to spend time on planning and layering only to install lighting that is too harsh.
Lighting is an excellent way to revive a tired space. Under-shelf LEDs are both stylish and convenient, candles can help to adjust the room's atmosphere – perfect when hosting for an evening, and smart bulbs can add a layer of control to the colour and variety of the main lighting.
It might not seem like a big change at first, but the energy and space that new lighting can bring to a kitchen could be dramatic enough to rejuvenate one of the most busy and versatile rooms in your home, quickly and easily.