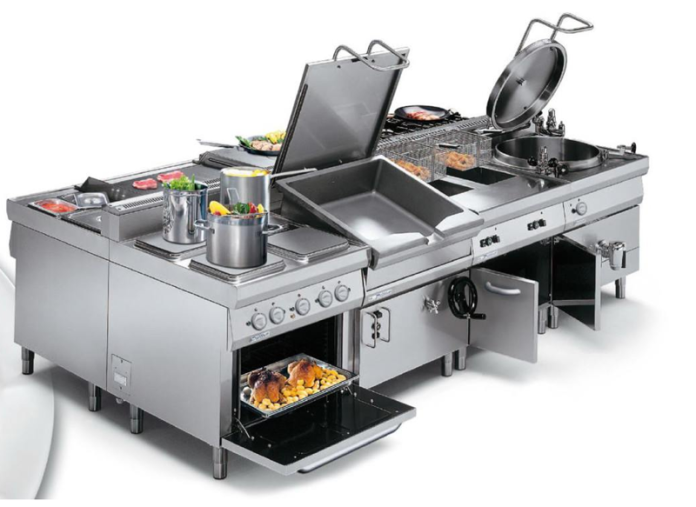 Modern kitchen equipment is built to last for years before needing to be replaced, and today's devices may also last for a long time before requiring maintenance. As a result, when equipment fails, it might catch some kitchen managers off guard. Should they hire a professional to repair their restaurant equipment or speak with a salesman about purchasing a new one?
It isn't always simple to make a decision. That's why we've put together this piece to educate you on all you need to know about deciding whether to repair or replace business equipment:
Safety is always a top priority for both employees and customers. Replacement is your best bet if your kitchen equipment is leaking gas or has damaged staff members in any manner. The cost of new equipment is higher, but you can't put a premium on safety.
The age of the unit: Because different pieces of restaurant equipment have different lifespans, the age of the item isn't the most important factor to consider when repairing or replacing your kitchen equipment. Still, any device that is more than ten years old is considered to be past its prime.
Repair expenses: As kitchen equipment ages, problems become more severe, resulting in higher repair costs. If calling a professional repair expert costs an arm and a leg, it's time to think about replacing your equipment. If your repair estimate seems unreasonable, ask the technician how much more a new item would cost.
Efficiency: It may be worthwhile to improve your kitchen equipment only to save money on energy costs. New Energy Star appliances utilize a quarter of the energy used by previous appliances, lowering your monthly energy expenditures dramatically. Energy Star equipment may even be able to pay for itself in the long run.
Tips for extending the life of your equipment
To get the most out of your commercial kitchen equipment, there are a few simple things you can do. You won't have to worry about whether to repair or replace your kitchen equipment for a long time if you follow these steps:
Schedule professional maintenance: The top way to take care of your equipment is by hiring a professional to perform a regular inspection and tune-up. These maintenance calls can catch problems before a breakdown occurs and help improve the unit's efficiency.
Keep everything clean: Cleanliness is next to godliness in a commercial kitchen. Keep all of your units looking their best to reduce the chance of a breakdown while prolonging the equipment's lifespan.
Pay attention to warning signs: The last thing you want to do is turn a blind eye to any problems with your kitchen equipment. If something is malfunctioning, call a technician as soon as possible. Small issues won't go away by themselves, and they could even result in a complete breakdown.
When you need someone to repair or install new equipment, Appliance Repair Experts is your go-to team for commercial equipment repair or replacement. Call them today to schedule a new equipment installation or to schedule an appointment to repair your equipment.