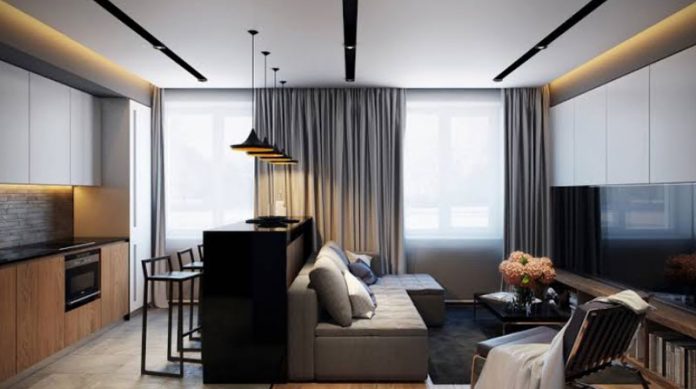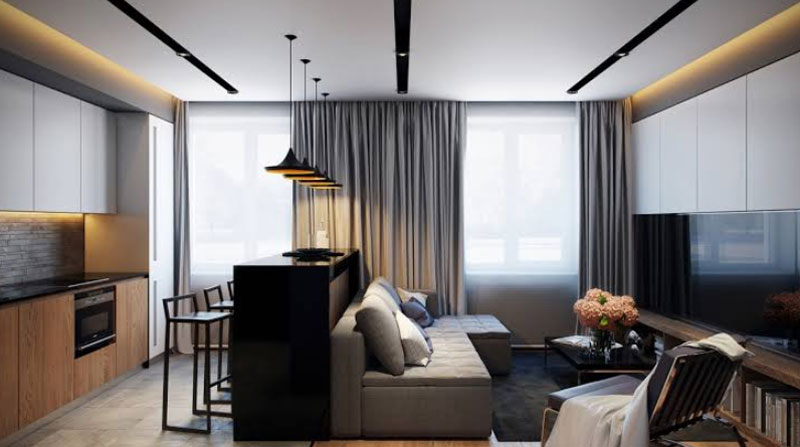 roohome.com – Due to the high population density in urban areas, it is very difficult for us to have a home in an urban area. Every vacant land is always built with tall buildings. Therefore, an apartment is one way to have a place to live in an urban area. In addition, the apartment is now one of the places that are targeted by many people. One of the reasons why people prefer to live in an apartment is because it is close to the workplace.
After a day of activities, surely you like wanting to go straight home and rest. So, it can be concluded that the apartment is one place to rest and spend leisure time. However, what if your apartment does not feel comfortable?
To make you feel comfortable in the apartment, the first thing you have to do is determine the design you like and of course can make you feel at home there. There are so many designs that you can choose for applying to. One of them is Contemporary Design. Contemporary Design will make your apartment look classy, elegant, artsy, and mature. Also, this design is suitable for men and women. That is why so many people are applying this design to their apartments.
For those of you who are interested to have a Contemporary apartment. Here, we have provided Tips to Make The Apartment Feel Comfortable by Applying Contemporary Design. So, let's check it out!
Maximizing Lighting
The first Tip to Make The Apartment Feel Comfortable by Applying Contemporary Design is maximizing lighting. The natural lighting that entered from the window will make your apartment look bright and it is will be affected by the atmosphere of the apartment. Your apartment will not feel stuffy. So, you will feel comfortable to linger here.
Natural Material
The second tip is using natural material. You could choose natural stone, various types of textiles, and unfinished wood. Usually, people will apply it to their walls. It will make the apartment look classy, artsy, and cool.
Do Not Use Room Dividers
One of the characteristics of Contemporary Design is combining several room functions into one. So, the thing that you can do is do not use room divider. Besides combining the room functions, this way will make your apartment look bigger. This is suitable for you who have a small apartment. The bigger apartment will make you feel comfortable and not stuffy.
Steel, Chrome, Nickel Furniture
Because Contemporary Design looks mature and cool, so you could choose nickel, chrome, and steel furniture for your apartment. Try choosing a black color to show a clear accent to the room.
Using Wood Accents
Because Contemporary Design looks cold and stiff, you can add a little wood accent. You can choose to add wood accents to the wall, floor, or some furniture. Wooden accents can make your apartment look sweeter and also make the atmosphere in your apartment warmer.
Simple Line Elements
As we know, Contemporary Design seems a little stiff and mediocre. However, Contemporary Design adds simple line elements to make your room look more attractive. This is one of the reasons why people choose Contemporary Design for their homes.