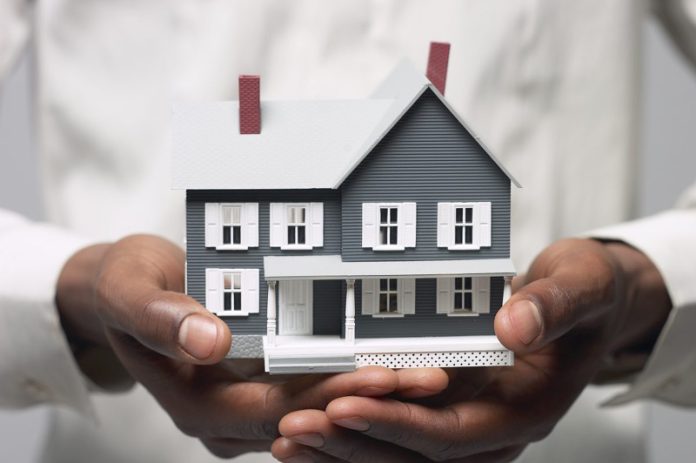 There are circumstances in which possessing a homeowner's insurance is obligatory. To proceed with financing your mortgage or refinancing your existing mortgage, the mortgage company will normally request evidence from you that your home is sufficiently insured. The lender wants to ensure that its monetary investment in your property is safeguarded if it is damaged or destroyed due to a fire or other specific hazards.
Mortgage providers may require you to have various types of insurance and the best homeowner's insurance on your house. The location of your home may determine which of these several insurance needs apply. You could be required to purchase flood insurance, for instance, if the area in which your house is situated is prone to frequent flooding.
The lender's insurance policy may come at a higher cost than you can buy on your own and may provide less extensive coverage.
More than just your home is protected by homeowner's insurance.
A standard homeowner's policy may protect your home, but in most cases, this protection extends beyond the home's physical construction alone. A normal home insurance policy could contain coverage for everything from your items to the shed in your backyard or even medical bills if a visitor is harmed on your property. Coverage examples include the following:
Coverage for dwellings
Dwelling coverage contributes to the payment of repair costs if a covered hazard causes damage to your house and any related structures, such as a deck or garage. Square footage and rebuilding costs are utilised to calculate housing coverage.
Coverage of other types of structures
If a covered hazard causes damage to or destroys any detached structures on your property, such as a fence or shed, the "other structures coverage" in your homeowner's insurance policy will assist in paying for the necessary repairs or replacements.
Insurance for one's personal property
If an insured peril causes damage to or the loss of certain personal belongings, including furniture or electronic equipment, personal property coverage can assist pay for their repair or replacement.
Insurance for one's liabilities
Suppose you or family members are found legally responsible for accidentally damaging another person's property or injuring another person. Liability coverage may help pay for the associated costs of repair and legal fees and provide financial assistance for medical expenses.
Protection for the guest's health
The guest medical protection section of your homeowner's insurance policy kicks in to help pay for a visitor's medical expenses if they sustain an injury while visiting your property.
Coverage for additional monthly living expenditures
Suppose you cannot live in your home due to a fire or another type of insured claim. Your homeowner's insurance policy may cover the temporary living expenses you incur, such as hotel bills.
Limits and deductibles for homeowner's insurance coverage
It is essential to remember that coverages are subject to limits, which refer to the maximum amount your insurance policy will pay toward a claim that falls under a particular category. When determining the limits of your coverage, it is important to take into account the probable cost of rebuilding your home as well as the cost of replacing your items. If your home or any of your valuables are damaged or destroyed due to a covered risk, such as a fire, you will be better prepared.
Keep in mind that the majority of coverages come with their deductibles. A deductible is the amount of money you are responsible for paying out of pocket before your insurance begins to reimburse you for eligible medical expenses.
The purchase of a homeowners insurance coverage will not protect your property or belongings from damage; nevertheless, it can help provide a financial safety net if something unforeseen occurs.
Why do certain states have rates that are significantly higher than others?
Regarding homeowner's insurance, there is no standard pricing structure that applies to everyone. It is important to get homes insurance because it can assist pay the expenses of repairing or replacing your house and your personal items if they are damaged due to an event covered by the policy. Rates might vary depending on several factors.
There is a potential for regional differences to influence the cost of homeowners insurance. Your homeowner's insurance premium can be more expensive if you live in a state with a greater average frequency of severe storms or other natural catastrophes. It is due to the increased likelihood that your home will sustain some damage. Your rate incorporates the cost of labour in the area and the possibility that you live in a natural disaster-prone area.
Location
If you live near the coast or a significant body of water, the likelihood of flood damage to your property is higher than the danger of damage to a home you built further inland. If you live in a state more likely to be struck by natural disasters, the cost of your homeowner's insurance may be greater. If a person lives in a state more prone to wildfires, such as California, their homeowner's insurance premiums can be greater than those in Pennsylvania.
The Workforce and the Building Industry
If you want to get a home insurance policy, you will need to consider how much it will cost to rebuild your home if it is destroyed due to an insured incident. Consider the cost of labour and building expenses when calculating this amount. Your homeowner's insurance premium can end up being higher if the state or region you live in has relatively high development expenditures. Your premium can also go down if the cost of building in your community is lower than the national average.
Regulations
Every state has its regulations and codes specific to the construction industry. Suppose you live in a constructed house; there is a good chance that your home does not comply with all of the current construction codes and requirements. If the house is damaged, you might be required to reconstruct it to conform to the more recent requirements, which could result in increased costs.