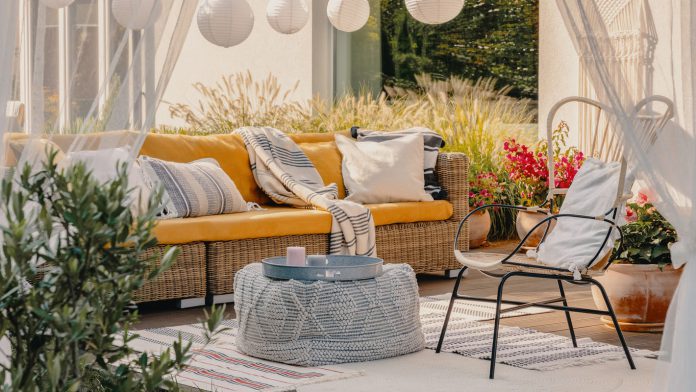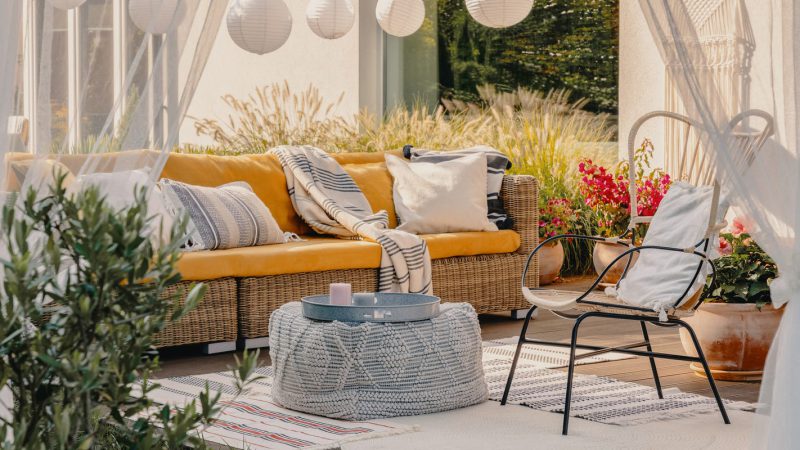 Turn your patio into a comfortable and cozy space that you can relax in or enjoy light conversations and quality time with your family and friends. Outdoor seating sets are great pieces that you can invest in to accomplish this very goal.
Here are some tips that should prove useful to you, especially when you go shopping for patio or backyard furniture. Keep them handy in mind so you can make the best purchase decision for your home improvement project.
Focus on Functionality
Good design is always a welcome treat, but you'll need to also factor in function if you really want to make the most of the piece. Most people tend to overlook this particular concern, thinking that all outdoor seating sets are created equal.
This isn't necessarily the case, however. Think about how the space will be used. Do you envision coming out to the patio in the mornings for coffee, or in the afternoon for tea? Who's going to use it primarily? Are there children in the house who might want to hang out here, or perhaps some older members of your household?
Do you plan to put the seats by the poolside? This means you'll need to get one that's both lightweight and waterproof.
These are just some examples of the different factors that could affect your choice of outdoor seating sets. There could be more, of course, depending on the kind of space you have, so take a good hard look at your requirements.
Space Dimension
The size of the space you have must be taken into consideration along with its design flow. Are you thinking of putting the seats within a defined space, such as under a pergola or a nook, or do you want it to be more freestyled, put in the middle of the garden?
How wide open is your outdoor space? Could it accommodate larger, sectional pieces, or would it be better to simply have single pieces that be easily moved around and relocated as necessary?
How much walking space is there in the area? It's one thing for the furniture to fit the space, but will it still be able to provide ample space for movement and mobility? Remember, you're not just decorating the space; you're designing it for your use. A good-looking outdoor seating set won't make for good value too if you won't be able to properly enjoy or use it.
Be Picky with the Materials
As mentioned above, how your outdoor space is set up will dictate the kinds of materials you use. If you have a swimming pool, then leather seats or plush rugs are not going to be the right fit. These can get soaked and ruined by the pool water.  You also would be better off using a wicker or plastic lounge chair for a more comfortable lounging experience by the pool.
In the safety of the dry deck and patio, you can use heavier materials, such as wood, steel, or metal. Just make sure that the material has protective finishing to fight off wear and tear from exposure to sunlight, rain, dust, and moisture.
Think About Maintenance
Ideally, you should of course be able to take care of your outdoor seating seats. While it's true that they're designed to be left alone for the most part, you still want to make sure you're able to take good care of it so it can last for longer.
You don't have to do a thorough clean every day, but wiping down the seats with a soft cloth and cleaning soap should be enough to remove accumulated dust and grime. This is also a great way of ensuring that mold doesn't grow on the material.
If your outdoor seating sets have pillows and cushions, make sure to wash them clean regularly too. The dust can accumulate in the material, attracting mites and other bugs. Some materials are also prone to warping, especially when exposed to moisture.
That is why it is crucial that you select your seats with the type and quality of the material in mind. With these considerations, among other custom ones, you should be able to make the best choice when buying your outdoor furniture.
Design, functionality, maintenance, and cost are the same things you would look into when deciding to buy furniture for indoors as well, anyway. There's no reason why you shouldn't apply it for the outdoors too.