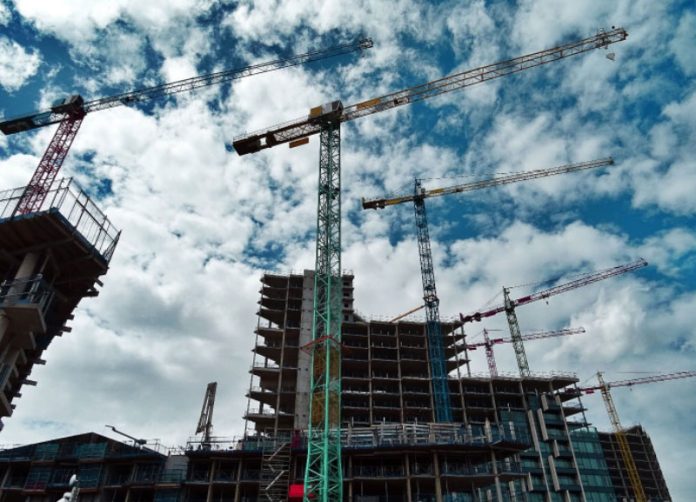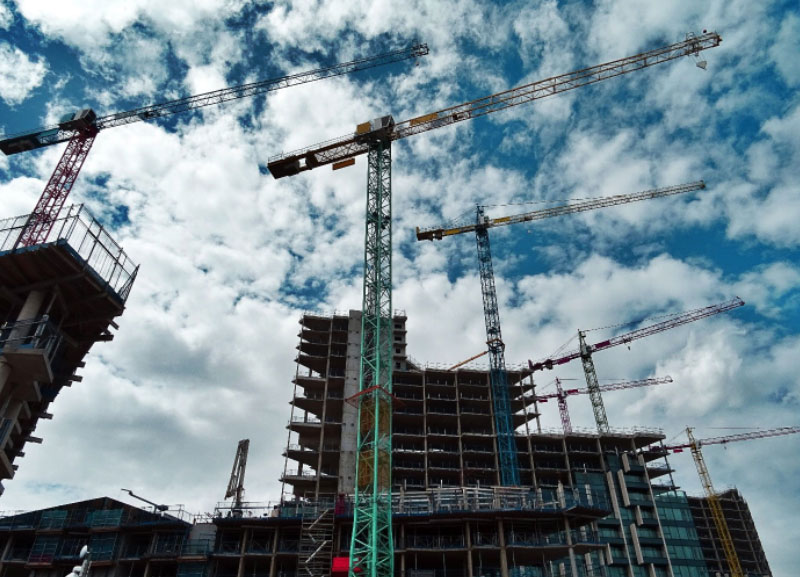 Have you ever thought about the impact of the wrong equipment in the construction industry? It can be a bigger disaster than you can imagine. Thus, it's crucial to choose the right equipment, especially the right scaffolds, to avoid any risky situation.
Scaffolds are used by construction workers as support while constructing bridges and buildings. On the same hand, it is also usable for repairs and maintenance of tall buildings. The importance of this equipment makes the purchasing decision tough since you have to get the right one.
After all, it's more like a working space for workers and ensuring safety should be your priority. If you don't have safety in your mind firstmost when you're looking at a tower scaffold for sale, you should really think twice about it! So, before we dig into how to choose the right scaffold for your construction project, let's have a look at types of scaffolds available for construction since prior knowledge is crucial.
Steel Scaffolding
This one is made from steel tubes, allowing you to make it and break it yourself since these are very strong. It is an amazing option because when there's no need, you can easily dismantle and store it. Hence, avoiding the need for large storage spaces. Look for sky equipment to get your hands on this scaffold.
Single & Double Scaffolding
Single scaffoldings are widely used in brick masonry because these are not very high. Similarly, the double scaffoldings are for stone masonry. Stones made up the walls, and it is impossible to create holes to insert ledgers. Therefore, it consists of two frames supporting each other with putlogs in between. Both of these are the most common scaffolding used by construction companies.
Trestle Scaffolding
Are you wondering whether scaffolds are movable or not? Well, this is the movable one, it comes with small wheels, allowing you to drag it anywhere and it's available in many sizes.
Cantilever Scaffolding
Sometimes, construction takes place in areas where the ground is not hard, making it impossible for a normal scaffolding to stand properly. Thus, cantilever scaffolding is for these situations because it can maintain a strong grip on the ground. These scaffoldings are supported by needles to eliminate the risk of falling.
Suspended Scaffolding
These are specifically for skyscrapers. It comes down, dropping from the rope with some wires and ropes. You can adjust the levels as per the requirements of the projects.
Tips for Choosing the Right Scaffold
By now, you're aware of the types of scaffolds available out in the market. You have to consider the demands of the project and have a look at these tips on how to choose the right scaffold for your construction project.
1. Identify your Needs
The initial step is to determine your needs, for what project you need it, or how to level the ground is. Ask these questions, and it can help in choosing the right scaffold. Many construction projects require a fixed scaffold, while some demand of a moving one. Knowing what you need is very crucial and has a great impact when it comes to choosing the right scaffold.
Moreover, examine the accessibility. Usually, scaffolds have poor climbing options. The ladder is too high with huge holes, making it very difficult for workers. So, you have to make sure that scaffolds are easily accessible by all the workers without creating any safety concerns.
2. No compromise on Safety
Big construction companies don't believe in sacrificing safety standards because, for them, workers are important. Therefore, no matter how important your construction project is, make sure to get your hands on a scaffold that avoids any safety concerns.
You can look up for the international standards for scaffolds and see if any of the company is offering those standards. Focus on the small things, non-slippery floors, safety railings, feasible access, all of this matters a lot. Besides, provide appropriate training to the workers, so they're able to use it properly. Moreover, before buying any scaffolding or it's material, you have to see the certification.
3. Look for Advanced Options
Just how the world has evolved, so have the scaffoldings for constructions. Many companies like to save a few bucks by investing in cheap scaffolds without considering the loss of productivity as a result of this. The poor design and structure make it difficult for workers to work properly. So, how about to take advantage of updated scaffolds?
Indeed, these are expensive but worth the money. It helps in saving time with amazing integration tools and their huge capacity. Thus, allowing multiple workers to work at the same time. Therefore, the right choice would be to invest in high-quality, advanced scaffolds rather than getting the same traditional ones.
4. Request for Testing
Choosing a scaffold is nothing like choosing shelves and furniture. You have to think twice before purchasing to ensure you're not missing out on anything. It means it calls out for some testing sessions. Many people even get electronic items tested before the purchase to make sure they are working fine. It is your construction equipment and surely calls out for a proper testing session.
You have to request the manufacturer for it and see whether it works for you and the workers out there. It allows you to inspect whether it's the right fit for space and the project. Remember, a good seller would never hesitate when it comes to testing the scaffold.
5. Choose the Best Supplier
You can't just go shopping to buy a scaffold because it's equipment with some pre-set requirements. Surprisingly, there are many companies out there supplying scaffolds, but they are not certified. Due to this, you have to conduct your research on looking out for reliable companies because prior knowledge is essential.
You can look out for references, search online for the best companies, or you can consult an expert who's familiar with such equipment. No matter how amazing the scaffold looks, refrain from buying if it doesn't comply with the international scaffold manufacturing standards.
6. Invest in local Scaffolds
If the sort of scaffold you want is available with the local suppliers, then there's no looking at other options. It allows you to physically inspect and test the product, negotiate for prices, and even seek for technical support when something goes wrong. After all, you never know what happens.
All these options won't be available if you choose to import them. Moreover, it also eliminates transportation costs, helping you save a few bucks. The benefits of purchasing this equipment from local companies outweigh the benefits driven by overseas suppliers. Thus, helping you choose the right scaffold.
Conclusion
You must have some knowledge regarding the types of scaffolds available to select the right scaffold. After all, this is won't just have an impact on the construction project but also on the productivity of workers. If you're skeptical, then take a look at the tips mentioned above on how to choose the right scaffold for your construction projects.