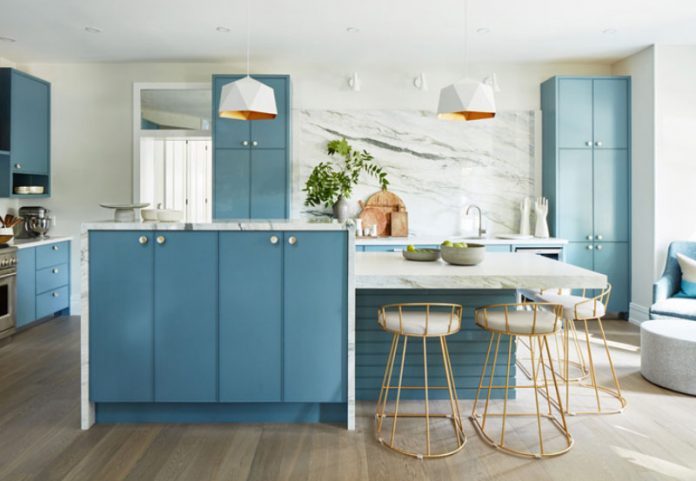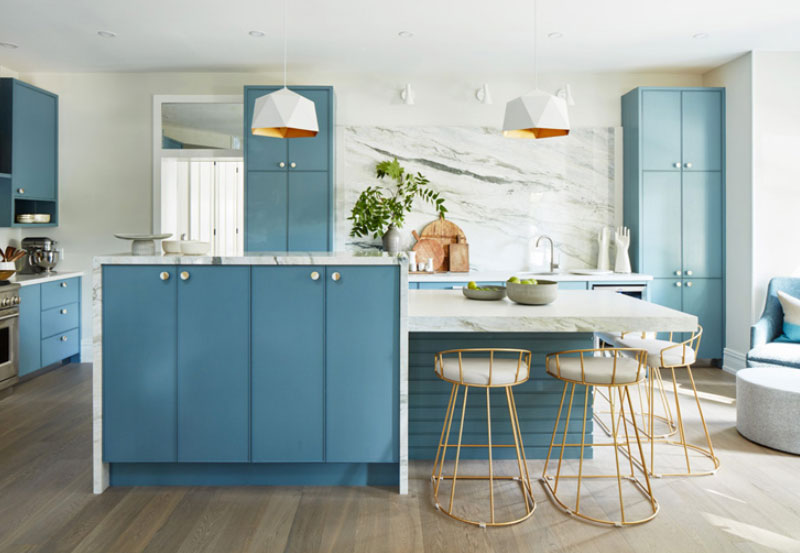 Each year, various trends come and go or even progressively become a normal part of life alternatively to a trend. Trends can occur with pretty much anything including social media, fashion, products, and even dances! Whatever is popular in a specific area can soon become a trend. An example and one of the most significant trends of the past decade is the selfie stick, which became immensely popular in 2015. A selfie stick is a stick that holds your phone and allows you to take portrait images from however far away you choose to adjust the stick. You couldn't walk through any attraction or city centre without seeing somebody use a selfie stick. Due to their popularity and risks due to their length, they became banned from many attractions, including Disneyland in California. Trends come and go, however, many come and stick around for their greatness. A good example of a product that trends stick around is kitchens. In this blog, we've found and listed some of our favourite kitchen design trends for the new decade.
Two-Toned Kitchens
Forget all about matching colour kitchens! As we enter a new decade, kitchens are becoming much more blended, with all different colour and shade combinations being used for the kitchen cupboard doors. In 2020, experts believe the trend of colour combinations in kitchens will sore and potentially even become the norm. The trend also expands far beyond contrasting paint colours on the walls. From the cabinets to the worktops, it gives you a fantastic opportunity to explore a multitude of different design elements or textures. Having a two-toned kitchen also isn't as complicated as you may think. All it takes is for two different kitchen styles to be installed to the kitchen, and can be any colour of your choice. Many kitchen designers will also be able to assist you to find a two-toned kitchen colour.
Green Kitchen Design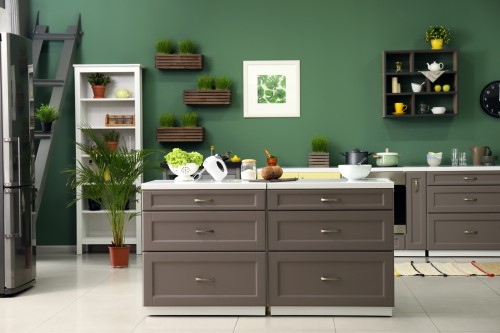 Surprisingly, various shades of green are becoming increasingly more popular in interior design. Due to greens negative and even gruesome connotations, it has been shied away quite a lot in interior design, however, designers are using more subtle shades of green for interior design. Dulux Colour of the year for 2020 is also a subtle shade of green called tranquil hues. Darker or subtle shades of green are actually fantastic for interior design and are incredible for kitchen designs. In 2020, green kitchens will become incredibly more popular in the United Kingdom and across the world. Not only does the right shade of green create a unique living space, but created an incredibly aesthetically satisfying living space.
Dining Islands
Islands and breakfast bars have been incredibly popular in kitchens for many years. Islands can be used for washing, dining, storage, etc. Dining islands are suited in larger kitchen areas and can go on the end of islands used for utility and storage. Alternatively to regular islands, dining islands are lower than actual islands and are virtually dining tables. Dining islands are perfect for larger kitchens and family homes. With a dining island, you'll be able to become closer to your family whilst dining. The table can then also be used as somewhere to relax or socialise when having guests round. It can also be effectively used for casual dining rather than having to use a larger dining table, saving cleaning up time. In 2020, expect to see dining islands in images and in other peoples homes. A massive benefit that will be highly appealing is that dining islands are a lot cheaper than standard kitchen islands. This is why they will be so appealing in 2020. Islands are usually expensive, so dining islands will be highly appealing.
Dark and Dramatic
Black isn't used too often as a primary colour for interior design. This is as it can make a room appear dark or even gloomy, however, by using different textures for walls and surfaces, it can actually create an aesthetically satisfying and comforting environment. This doesn't mean everything in has to be black in the kitchen in this trend. With a different black textured surface, white worktops also look fantastic. Similarly to green, black is usually shied away when it comes to interior design, however, in 2020 expect to see a rise in black interior design, especially black kitchens.
Always Believe in Your Soul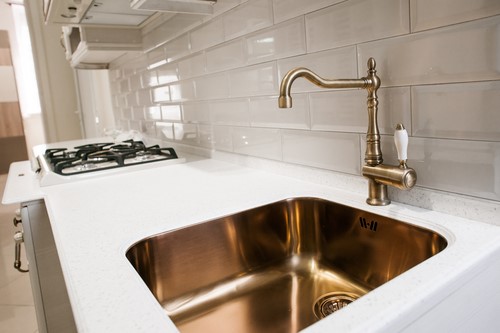 You've got the power to know! Yes, gold is what I am talking about. Many sinks and taps are usually made of metal or other even strong china, however, in 2020 we can expect to see gold sinks and taps in kitchens. Gold can create a sophisticated, high class, atmosphere in a kitchen, which many desire! As artificial gold sinks and taps are available, having gold taps and sinks may not be as expensive as you think. With social media existence and desire for wealth, gold sinks and taps are expected to become a major kitchen design trend in 2020!
Kitchens Bristol
Kitchens by Nailsea Electrical offer an incredible range of brand new and bespoke designed modern and classic kitchens in Bristol in a variety of styles, including styles that match the trends listed in this blog. Kitchens are one of the most important rooms in your home, as they are used for cooking, cleaning and more, therefore, it's important your kitchen is exactly the way that you would want it to be. This blog was written by BD, who is the content writer for Kitchens by Nailsea Electrical. Ben has a growing passion for inspiring people with his creative content for businesses.