People could say a small house could not be designed well as it only has small space to design. This thought must be removed from our mind as it could be changed if you can arrange it appropriately. We would like to share small house design ideas consist from interior to exterior for you. Not only that one, we also have fallen our choice on a minimalist theme as it is an extremely great idea to implement into your small house.
To have a brilliant ideas concept. You must understand what proper design to be set. There is no limitation about how many ideas we can implement in our minimalist small house design. One thing to understand while choosing it. Is to not out of the minimalist theme itself.
Small House Interior Ideas
As we have stated before. To have a good interior it depends on what design would you like to set. There are some aspects to be considered while choosing it such as furniture placement, wall texture, flooring and much more.
Minimalist Furniture Placement Ideas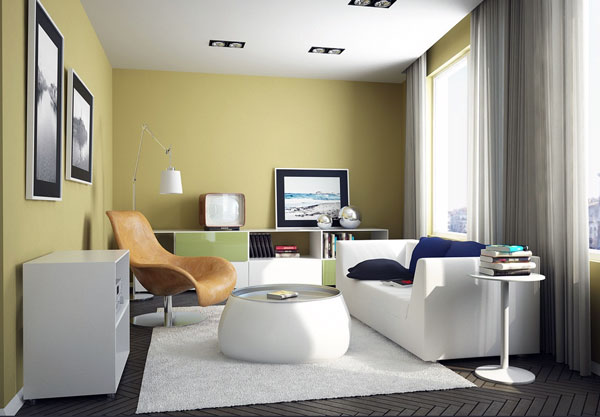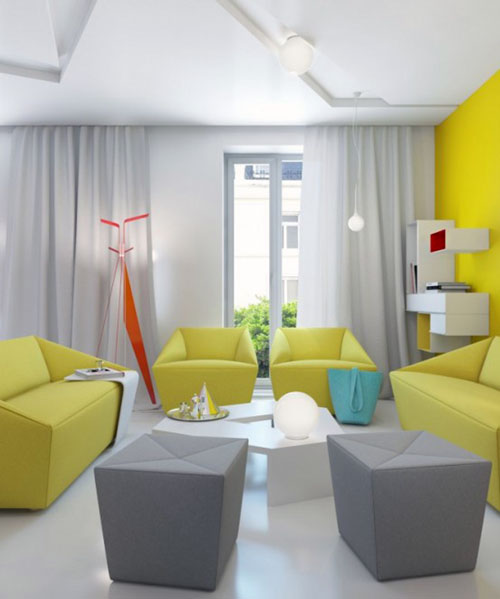 A wrong placement could lead to an uncomfortable scenery. Setting up your furniture is the proper idea. The important thing you need only to use as sofa, coffee table, and others. Do not add unnecessary things there as our concept is minimalist design.
Minimalist Wall Texture Ideas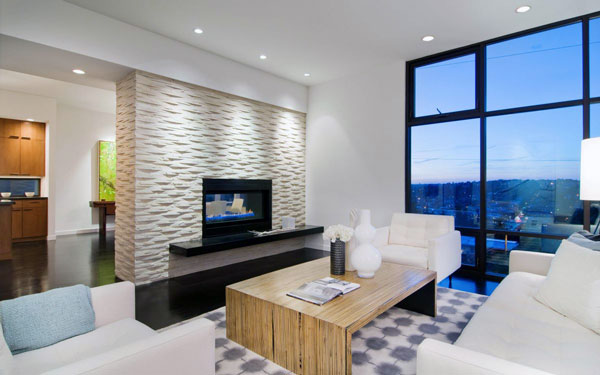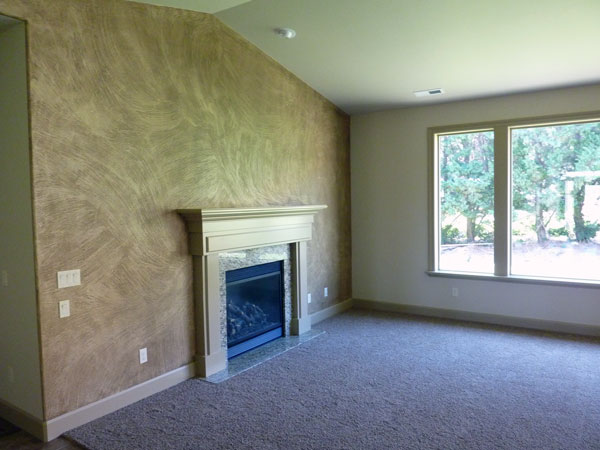 A minimalist house usually uses a plain wall texture. Most color use is white because it has two important value. The first one is the elegance of its color and the second one is its simplicity. However, you can also combine it with wallpaper to create something new on your wall theme.
Minimalist Flooring Ideas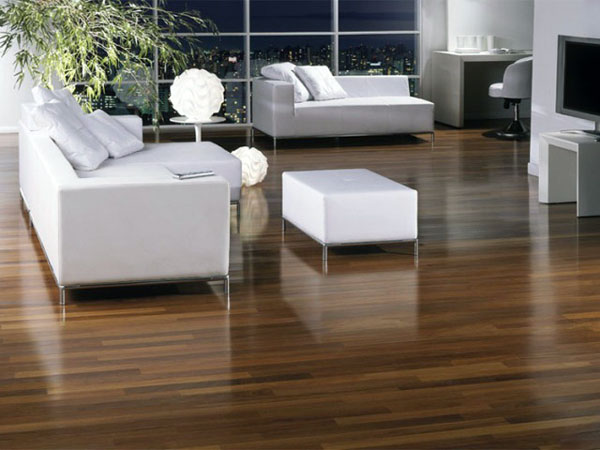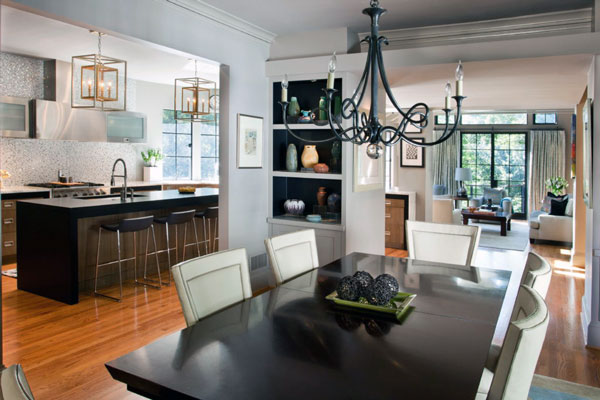 The flooring concept for a minimalist small house is to use a motif tile. As we have shared before if you wall texture uses a plain color. It would be suitable to use motif tiles to concept your flooring theme.
Small House Exterior Ideas
It is hard to set an exterior for a small house design. That is because you can not place lots of things out there. Your selection really determines the concept itself. You can start to put outdoor plants, garden table (if you have enough space) and bench.
Outdoor Plants for Minimalist Small House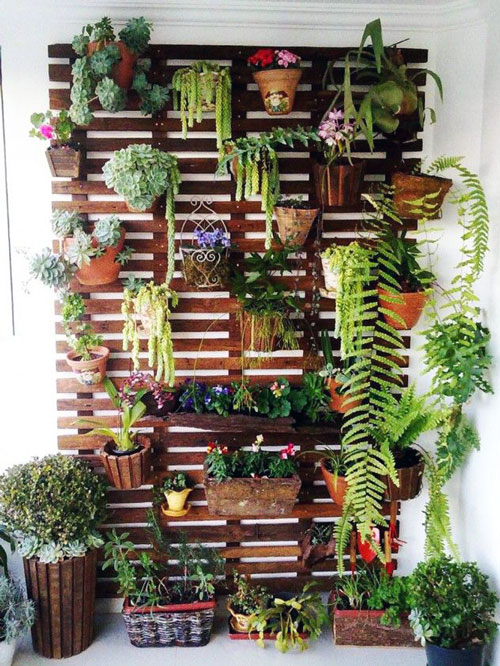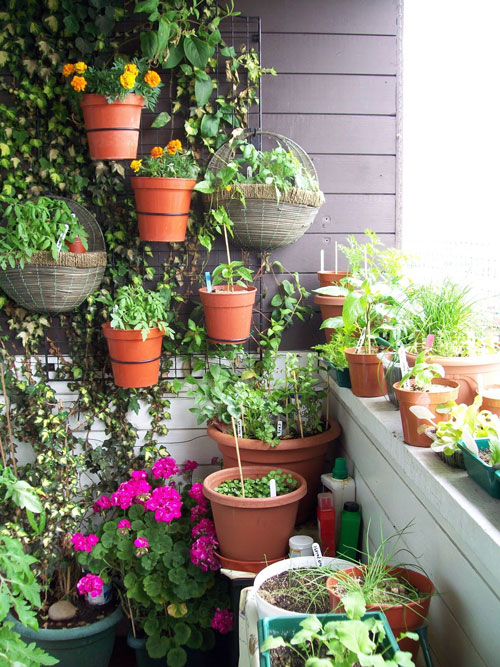 While choosing an outdoor plant, make sure you have to consider your remaining space after placing it. As your home only serve a small space. It would be suitable to place sticking on the wall as you can use lots of them to decor it beautifully.
Garden Table Ideas for Small House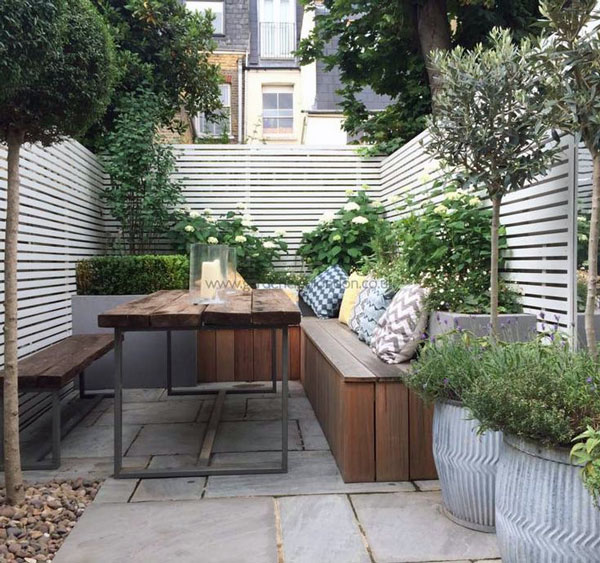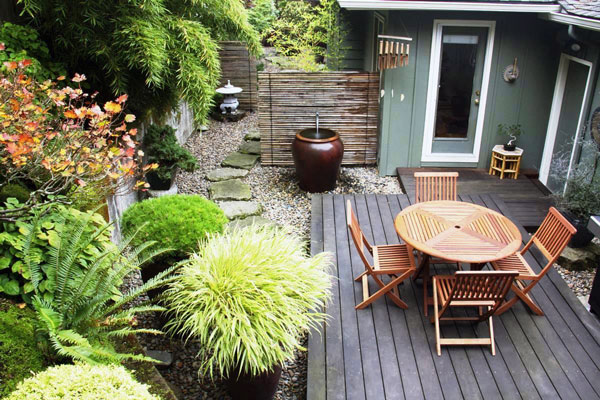 To have a great garden table ideas for your small house. You have to search the smallest one as it would save your space rather than use the big one. So, you can fill the remaining space with the other stuff. The best option is to use wooden garden table which merges to the environment outside.
Small House Bench Ideas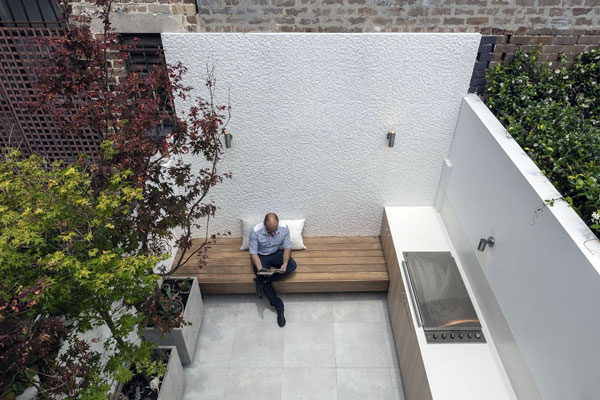 Here is the last one, the best bench to gather with your family or friends. The idea should not out of a minimalist home design. It is simple but really has an outstanding scenery just like the image above. Certainly, everyone who is there. They would enjoy their spare time to read a book or to do something.
Final Words
That is what we can share about small house design ideas. The picture was chosen based on our great designer. Do not worry anymore about your interior and exterior design ideas as these solutions can be followed easily with low-budget. A comfortable house is not about how big it is, but it is about how well-arranged it is.