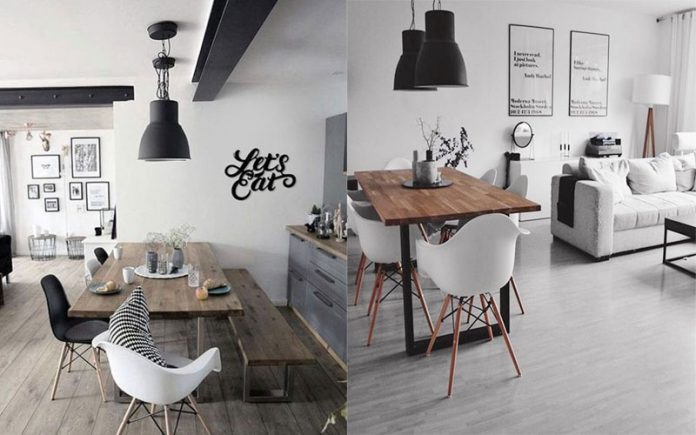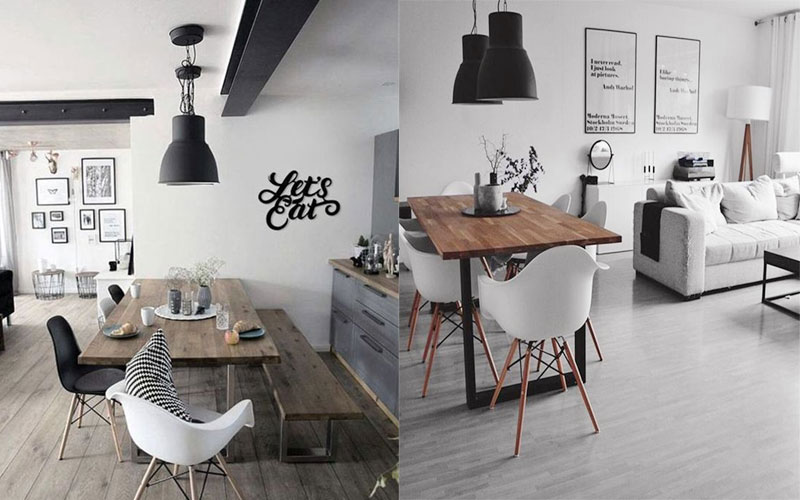 roohome.com – Sometimes we like being confused why are there cafes so crowded? In addition to good food, it turns out several surveys say that the atmosphere of the cafe is very comfortable. Some people come to the cafe to get rid of fatigue and chat with their friends.
For you who often go to a cafe to enjoy the atmosphere, of course, you have to spend some money to just buy food or drinks at the cafe. In addition, you go there even you need to spend a certain amount of money. This will make you very wasteful.
Instead of going to a cafe, it would be nice to make your own cafe at your house. Not "cafe" to sell, but to apply the cafe design that you like in the dining room in your house. Besides making it feel comfortable, this will make the interior of your house look attractive and lovely. And here, we have provided Tips for Applying Cafe Design in the Dining Room to Look Lovely. So, let's check it out!
Deciding the Interior Design You Like
The first step you need to do to apply the cafe design in the dining room is to determine in advance what kind of interior design you like. There are a lot of interior designs that you will meet, such as industrial, vintage, rustic, and so on.
Industrial design is one design that is often applied to cafes. So, for those of you who like to enjoy the atmosphere of the cafe, of course, you are already familiar with this design. Industrial design will look attractive, artsy, and cool to be applied in a dining room. You will have a different dining room look and rarely seen by people.
To make the dining room look sweet and lovely, vintage style is the right choice. The style that looks old but still modern and up to date will be suitable to be applied to the dining room in your house.
To present a warm, cozy, and lovely atmosphere, rustic design is a great choice to be applied in a dining room. Rustic design will make you comfortable when talking with friends or family so that your free time will be fun.
Who doesn't know Scandinavian design? Among the many designs, the Scandinavian style is the most popular. This is because of Scandinavian displays a simple look but still looks attractive and lovely and makes the atmosphere comfortable. It is suitable to be applied in the dining room.
Decorate The Dining Room
Whatever design you apply, in decorating the room is what you must apply. You can use displays or some items that can make the dining room look lovely and sweet, such as pictures, figurines, plants, hanging lamps, and many more. And try to decorate the dining room in accordance with the interior design you choose to make it look more beautiful.
Choosing The Right Furniture
Meja dan kursi adalah perabot utama di ruang makan. Bahkan kursi pun bisa memengaruhi kenyamanan ruang makan di rumah Anda. Bagi Anda yang ingin menjadikan ruang makan sebagai tempat berkumpul bersama keluarga dan teman, gunakan kursi dengan bahan yang lembut. Atau Anda bisa menggunakan kasur kecil untuk menghindari rasa sakit sambil duduk lama.