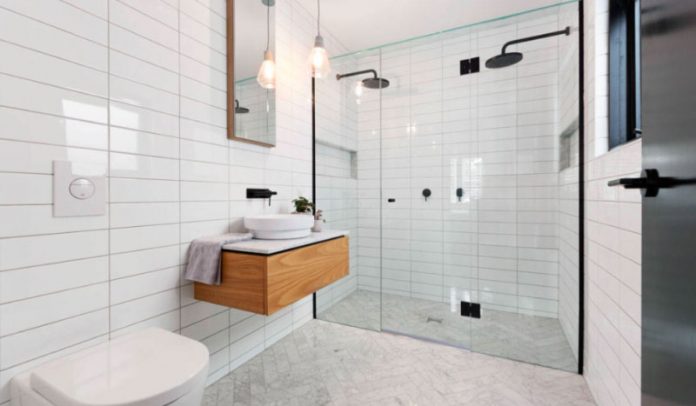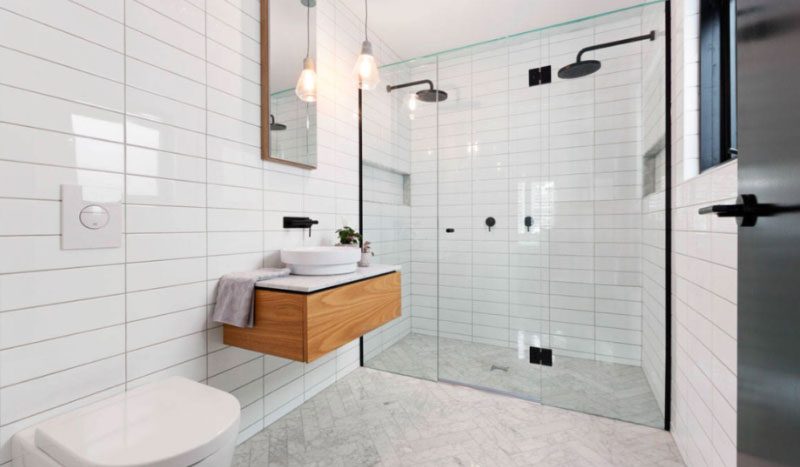 roohome.com – The bathroom is one part of the house that is rarely exposed. Besides being always closed, the size of the bathroom will certainly be smaller than in other rooms. However, that does not mean cleanliness is not heeded. To have a comfortable home, you must ensure that all the rooms in your house look neat and clean, including bathrooms.
The first step to maintaining a clean bathroom is to put bathroom items in the right place neatly. Besides making the bathroom feel clean and neat, this will also make your bathroom feel comfortable. And here, we have provided Tips in Organizing Items in The Bathroom to Make It Look Clean that can you follow. So, let's check it out!
Using a Small Rack to Put Goods
Surely there will be some room equipment which if left unchecked will make the bathroom look messy and dirty. To overcome this problem, you must organize the bathroom items to be neat and orderly.
At least there will be a place for shampoo, soap, toothpaste, toothbrush. These four items are definitely items in the bathroom. And for other additional items such as facial wash, scrubs, and others will certainly be a lot. To make it organized, you can use a shelf and place it in an organized manner.
If you have a narrow bathroom, using a shelf can make your bathroom narrower. You can use the wall floating shelf to place your bathroom items.
Put Back Items That Have Been Used in Their Place
This is another problem that people usually do often. Do not put items back after use. So things are scattered everywhere and make the bathroom dirty and messy.
Try to put the items back in their original place after using them. For items that are splashed with water, try to wipe them dry first, then put them in their original place. This is intended so that there are no water spots on the shelf or wall floating shelf.
Throw Out The Items are Not Used
Another mistake that people usually do is to leave things that are not used in the bathroom so that the goods become piled up, scattered, and dirty. If there is shampoo, soap, toothpaste that has run out, toothbrushes that are no longer in use, try to get rid of it directly. Often people procrastinate until they forget to throw it away.
Clean The Bathroom Regularly
Organize the bathroom items and throw it out if it doesn't use anymore is not enough. There is one more tip so that the bathroom always remains clean, which is cleaning it regularly.
Often we see the toilet that has yellow spots, yellowing bathroom walls, or a slippery floor. These problems are caused because we rarely clean bathrooms. Try to brush the bathroom floor and wall once a week. And for the sink, wipe the sink with a dry cloth after use. To get rid of the yellow spots on the toilet, you can use a cleaning liquid that is sold in stores, then brush the toilet until it is clean.