Roohome.com – Be smart in choosing creative storage ideas for small apartment. If you have a small apartment but you have difficulty in arranging the furniture in it, this design below brings an inspiration for you. You will see how the designer places a good storage position in order not to make a stuffy space. The interior design of this a small apartment is modern and stylish. Are you curious what does the design look? Take a look, now!
Creative Storage Ideas for Small Apartment by Studio RO+CA
First of all, you see a small apartment living room look which is decorated with a smart and modern interior. By only using one big sofa, the living room can be seen enticing and eye-catching. Let's talk about the main color of this small apartment. The designer, Studio RO+CA uses the gradations of light gray, dark gray, and white. Gray is being the dominant color. If you have a modest living room space, try to create something different of the interior. The designer decorates the wall with modern letter lights and uses some effective storages on the wall . These ideas are created to make the living room looks brighter with some addition from the window beside of it and not to eat the space up much.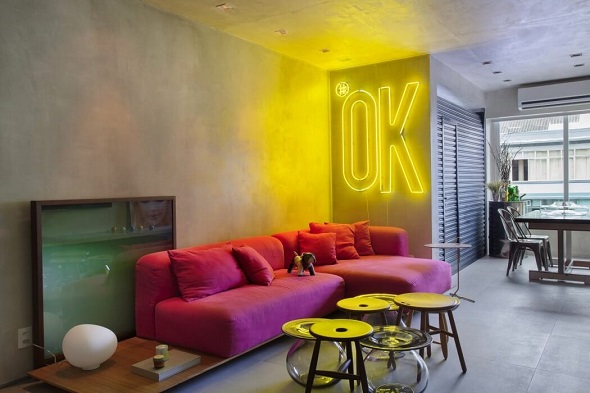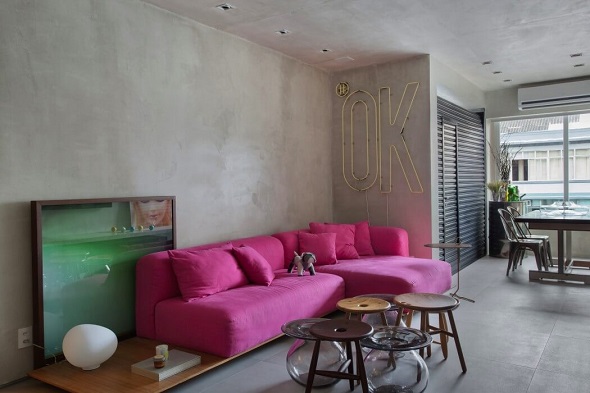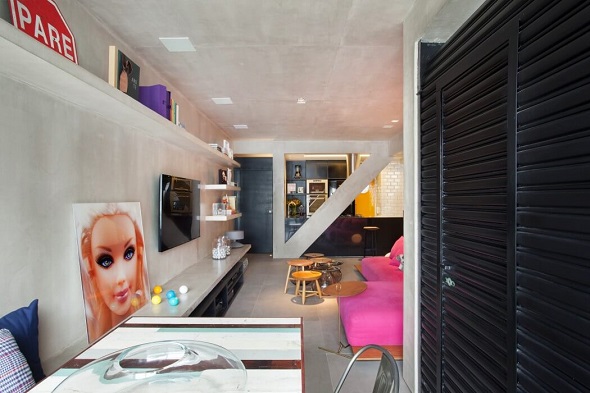 Move to another space there is a small kitchen as well. The space of this kitchen is somewhat smaller than the living room. However, the designer is able to create a modern kitchen look with creative interiors. Stainless steel is chosen by Studio RO+CA to be combined with black color inside the kitchen. The designer also places a black table bar which can be functioned as the dining table as well.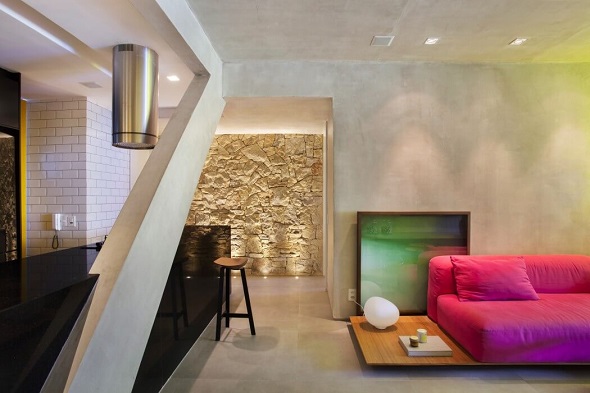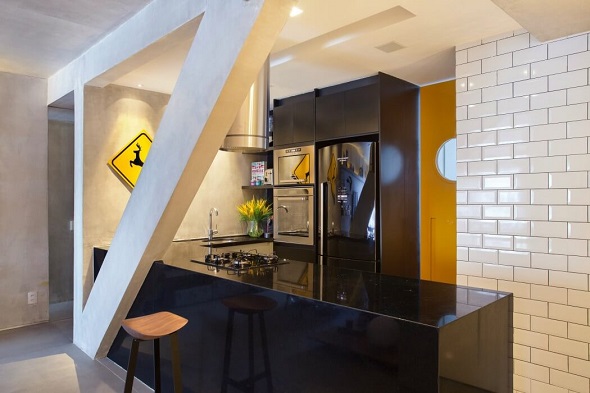 Creative Storage Ideas for Small Bedroom
Do you have a little bit difficulty in designing a small bedroom? Well, Studio RO+CA has a brilliant small apartment interior design for a modest bedroom as well. The small apartment decorating ideas previously have shown you if creative storages are needed indeed. Therefore, the designer does not place any kind of things inside of it. There are only three stacking bookshelves above the work desk. You do not really need a standing bookshelf if a hanging bookshelf is as useful as the old one. Black and gray are becoming the dominant colors of this bedroom. Do you like these creative storage ideas for small apartment by Studio RO+CA?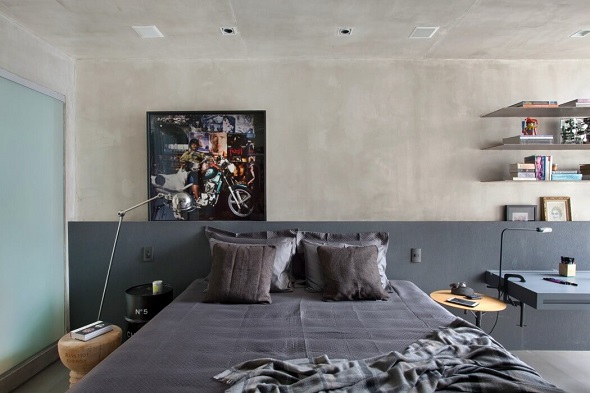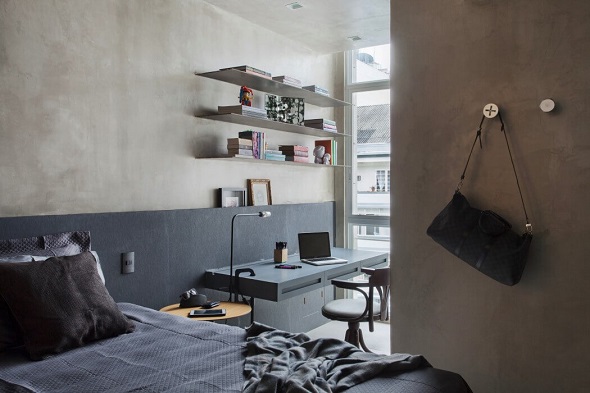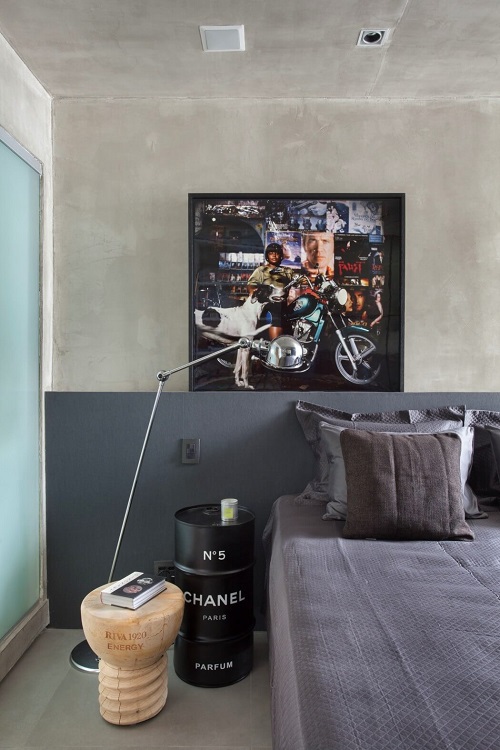 Creative Storage Ideas for Small Bathroom
Across the bathroom, there is a glass sliding door. Interestingly, the designer uses stone wall textures which are different with other walls outside the bathroom. A clean washing stand looks suitable for the interior as well. Studio RO+CA is brilliant in using smart interiors and furniture in order to make a cozy bathroom.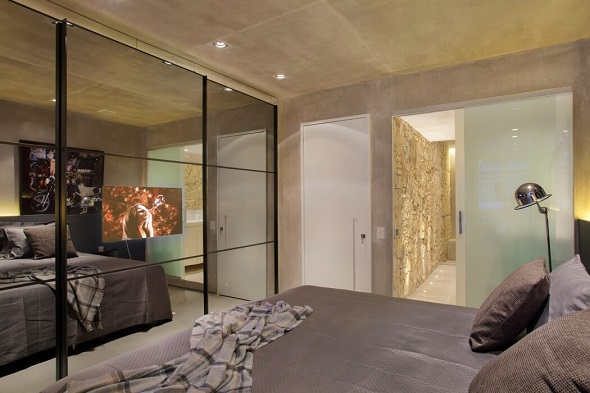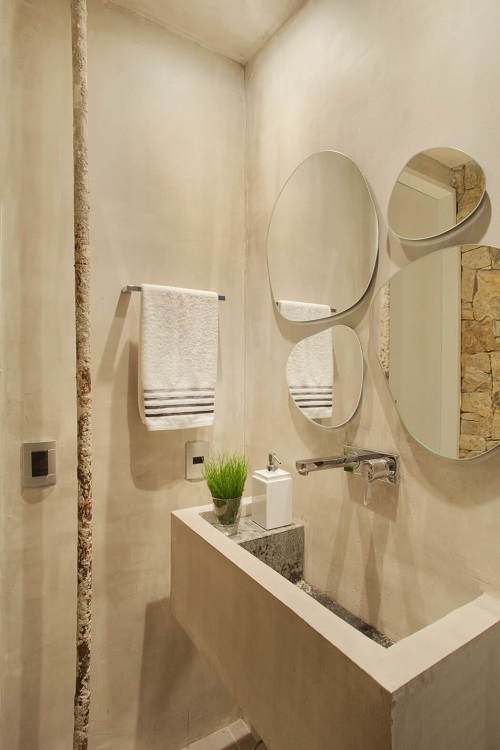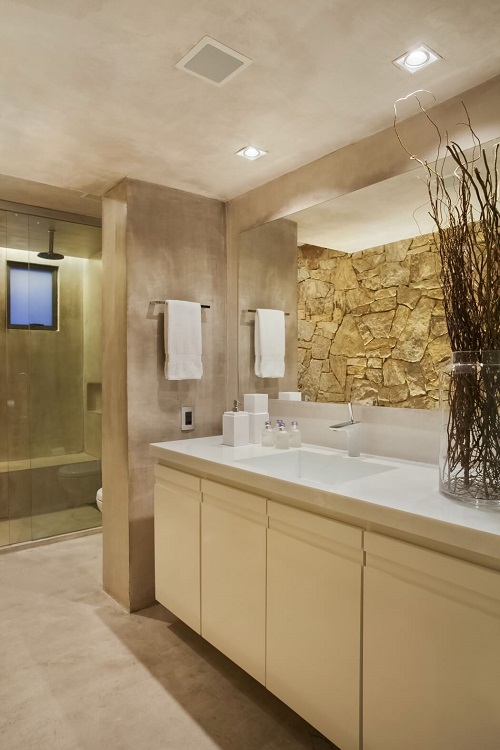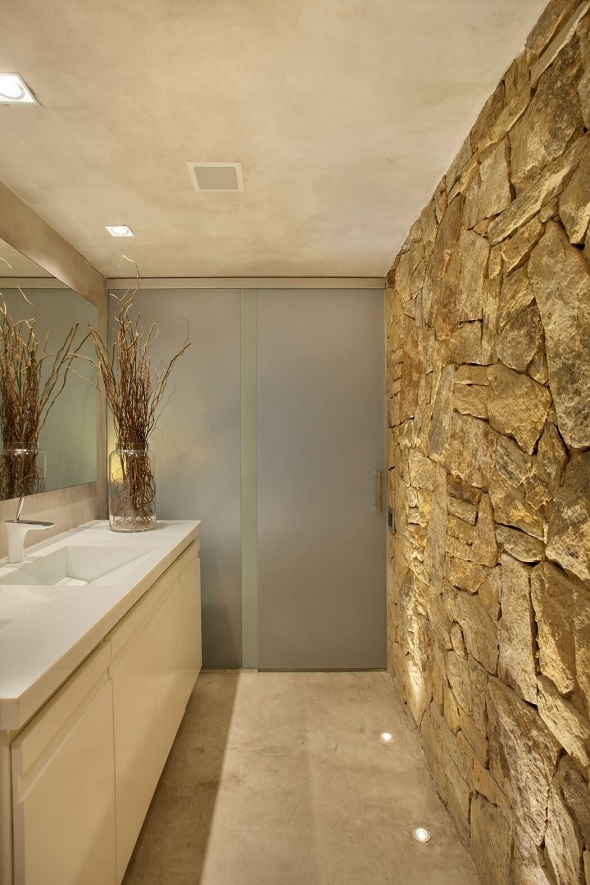 Change your old small apartment style by using these creative storage ideas for small apartment as a pattern. The design has inspired you to create a new one of small apartment design. If you want to see other designs, just visit and check here. Have a nice day!