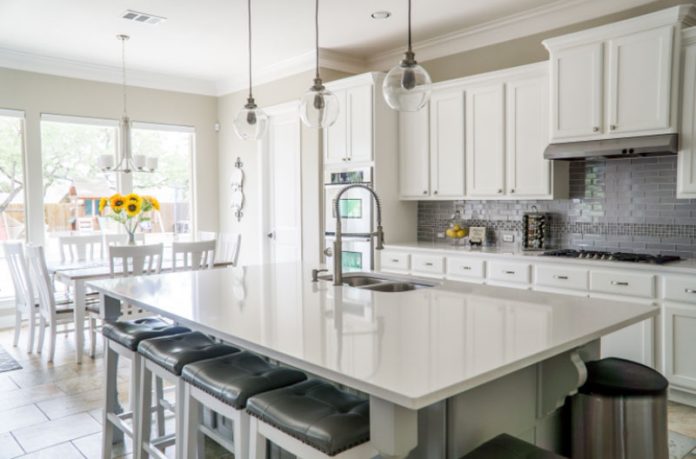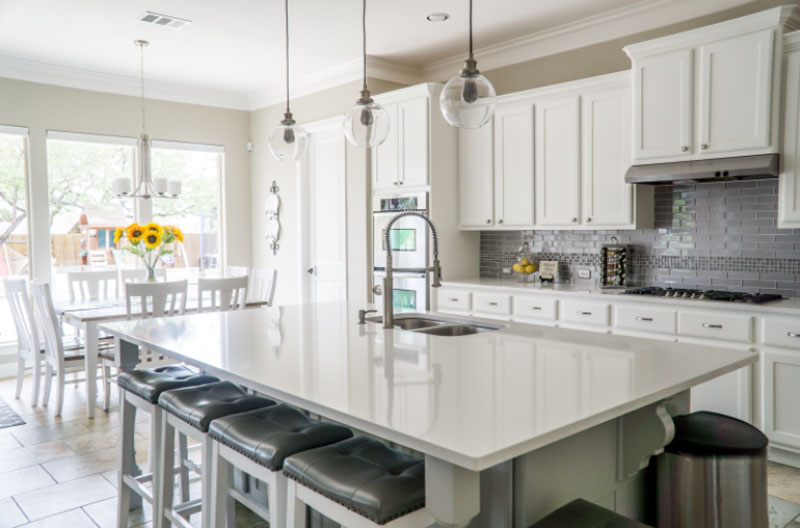 Kitchen renovation or creation is always a fun idea. If you are an interior buff, then nothing can excite you as much as the latest kitchen trends can. With innovation in both technology and design, you can simply pick and choose what suits your kitchen space. From appliances to cabinets, everything needs to blend in with the vibe you want your kitchen to emit. Some like a trendier setting while some like a bit of a contemporary touch. New trends make things so much more interesting. These are the seven kitchen trends that you need to adopt in 2020.
Storage Walls
2020 is all about utilizing smaller spaces to maximum capacity any way that you can. Similarly, in your kitchen, fitting a maximum amount of things can work to your advantage. This year, the newest trend to emerge has been storage walls that save you both space and time. Instead of big old cabinets, you can have your wall designed for storage purposes. This uses wall space in the most creative way ever. It also makes your kitchen seem more accessible and user friendly. You can use the floor to ceiling wall with as many compartments as you need and store appliances within reach.
Marble Dining Island
Dining islands are one thing that can never go out of style. In 2020, for instance, marble dining islands are back with a bang after their raving success from the past years. Not only do they give your whole kitchen a much more homely vibe, but they also look classic. If you have a beautiful marble dining island in the kitchen then trust me, you will not be investing too much money in the dining room. How cool is that? The great thing is that with options like kitchen manufacturers, you can get custom made dining islands and kitchens built that will look trendy for this year.
Neutral Tones
One thing that everyone must have noticed is that 2020 is all about keeping it modest and stylish. Correspondingly neutral toned kitchens have become a huge trend this year. From pristine white to glossy blacks and pale beiges, many people are going for a chromatic monotone look in their kitchen. This can truly bring out the interior of your kitchen to a whole new level. With it, you can make statement pieces pop out and shine bright, making them the star of your entire kitchen. Any kitchen that is done in neutral tones is a winner for the trendiest one this time, as minimalism seems luxury and sophisticated also.
Warm Wood Cabinets
Warm woods and cabinets are something that goes hand in hand. If you are installing cabinets in your kitchen, the warm wood is the only thing that can make them look chic. They strike the perfect balance between modern and contemporary that make your entire kitchen an actual work of art. Firstly the appearance of wooden cabinets is always magnificent, and secondly, when done in a warm tinge, it will look marvelous. You can even mix different kinds of cabinets to give the kitchen a fresher outlook. Through warm wooden cabinets, you can keep your kitchen feeling much more natural and just exactly like what this year is all about, being original and raw.
Large Pantries
Pantries are an integral part of your kitchen. This year the trend is to put a lot more focus on them than before. However, this one can only work if you do any a lot of space in your kitchen that you could put to good use. It's time to make the pantry bigger and much more organized. This not only can reduce your workload by half but also gives your kitchen a very fashionable look. This year is all about accessibility and what better way of doing that than creating an oversized pantry. With it, you can even store many more things that you previously did not have space for.
Add Smart Appliances
Nothing is as attractive as integrating your kitchen with technology. As technology has gotten smarter with time, the latest innovation in kitchen appliances will blow you away. From smart fridges to food processors with them, you can completely change the way you operate your kitchen. Who would have thought that by 2020, you could talk to your microwave and refrigerator or operate them from your room? By adding smart appliances in your kitchen, you can make things much more accessible and smooth. This can make your kitchen seem both trend and innovative with time.
Sleek Handles and Faucets 
Minimalistic style all the way. This year try to focus on keeping the design of your kitchen very sober and fuss-free. Sleeker handles and smoother faucets can give your entire kitchen a much more composed look. You do not need to go for huge gaudy, cabinet, and drawer knobs and handles. Sometimes all of these can feel like a bit too much in your kitchen. Keeping them minimal and simple can go a long way. You can never get tired of them. This makes it very practical and easy to use.
Conclusion
Explore your kitchen options to the maximum level. Be precise about the things you want to add and subtract from it. Always remember to keep it simple because 2020 is all about shining bright with minimalistic style. Adding modern touches here and there in your kitchen can make it very stylish and sophisticated.