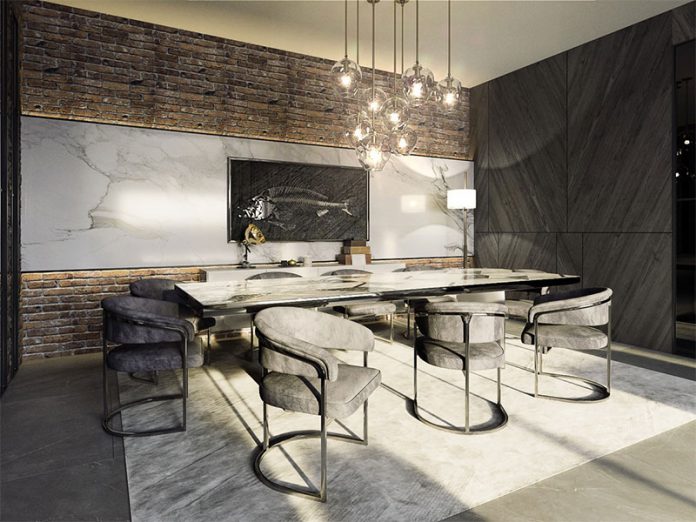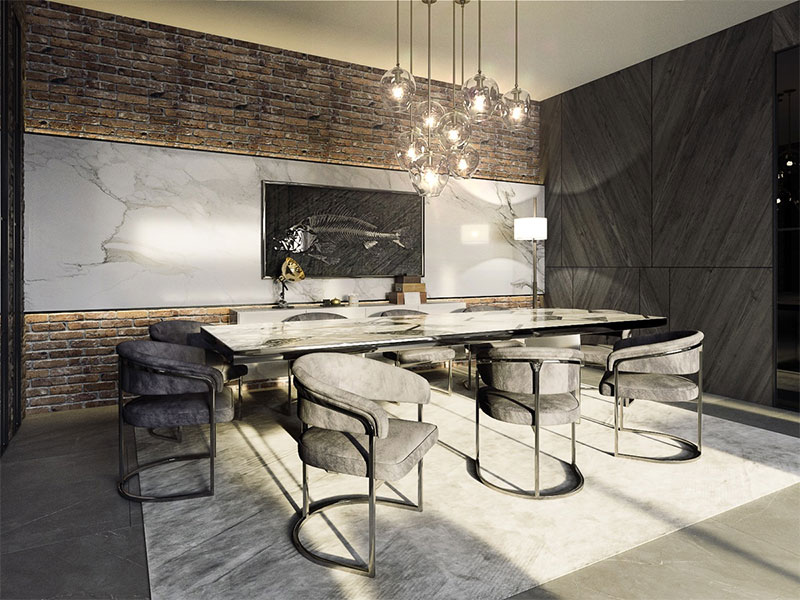 Dining tables have a long history dating back to the ancient Greeks and Romans. That explains the rather luxurious look of many of these tables. If you are in the market for a luxury dining table but cannot decide on the features, this short guide may be helpful.
Construction
Every luxury dining table has different construction specs. They vary in material, shape, size, and style. Each of these elements will make your table unique and will match different types of available décor.
Types of Luxury Dining Table Material
Premium dining tables are made of different types of materials. Each type of material will have a different effect. For instance, wood like maple, oak, and mahogany create a warm natural look.
The wood grain also adds a natural pattern to the table. These markings make each wood panel unique.
If you want a more modern look to your tabletop, you can opt for glass. It also allows the surface to be easily cleaned. However, if you're aiming for a more luxurious look, stone and marble are the materials you can opt for.
Table Shapes
There are several design options available for your luxury dining table. If you are interested in more intimate discussions while having a meal, then a round-shaped table should fit in nicely. It is also best-suited for smaller dining rooms.
Since round tables have a pedestal-like shape, they provide you with more legroom. Apart from that, you also don't need to worry about sharp corners that people can bump into.
A rectangular luxury dining table is a very common type of shape. They're a good fit in narrow and long dining rooms. They're better suited for buffets, and a small get together since they offer more room.
Square tables are better suited for dinners for two. It's also a great option for smaller apartments and condo units.
On the other hand, oval tables are like rectangular tables but don't have the sharp corners that people worry about. They're also best suited for long narrow rooms and also take less space.
Dining Table Size
A luxury type table will come in a variety of sizes. Round table sizes range anywhere from 36″ to 76″ and can seat 4 to 10 people. Square table sizes range from 36″ to 60″ inches and have seating for 2 to 12 people.
Rectangular table sizes range from 24″ x 48″ to 44″ x 96″ and can seat at least four up to more than ten people. Oval tables, on the other hand, have a size range of 24″ x 60″ to 48″ x 96″. These tables offer seating spaces for 4 up to 14 people.
Table Style
Apart from the shape and size of a premium dining table, you also have to consider the style of the table that you will purchase. The most common style is the traditional table, which comes with detailed textures and some carvings that serve as highlights.
Modern tables, on the other hand, feature sharp angles and cleaner lines, which suit office spaces and modern-looking homes. Akin to that is industrial style tables, which feature a modern look and plenty of straight lines. Industrial style tables have metal bases combined with wooden panels to give that factory finished look.
Contemporary style tables, on the other hand, may sport a modern look but they feature a wide variety of materials and shapes that inspire more architectural features and shapes.
If you want luxurious looking dining tables that have a rather relaxed feel—like the ones you find in weekend vacation getaways—then get tables that follow the rustic style. These are more laid back and feature hand carvings. These tables also sport more natural colours rather than having the wood painted.