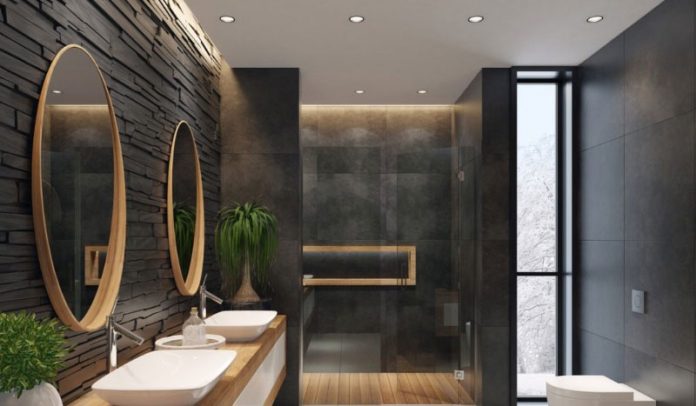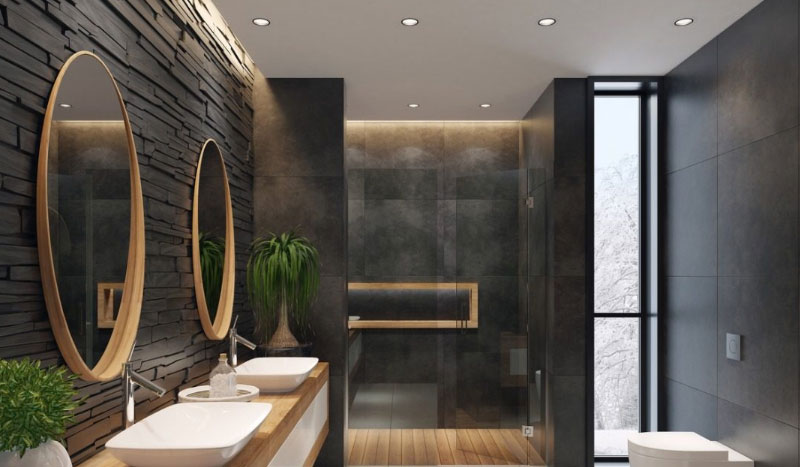 Roohome.com – A comfortable and luxurious bathroom is the dream of many people, but many people are also unable to have it. Luckily for all of us, it's easier than ever to fake the fancy for a fraction of the cost of a complete renovation.
Tile Diagonally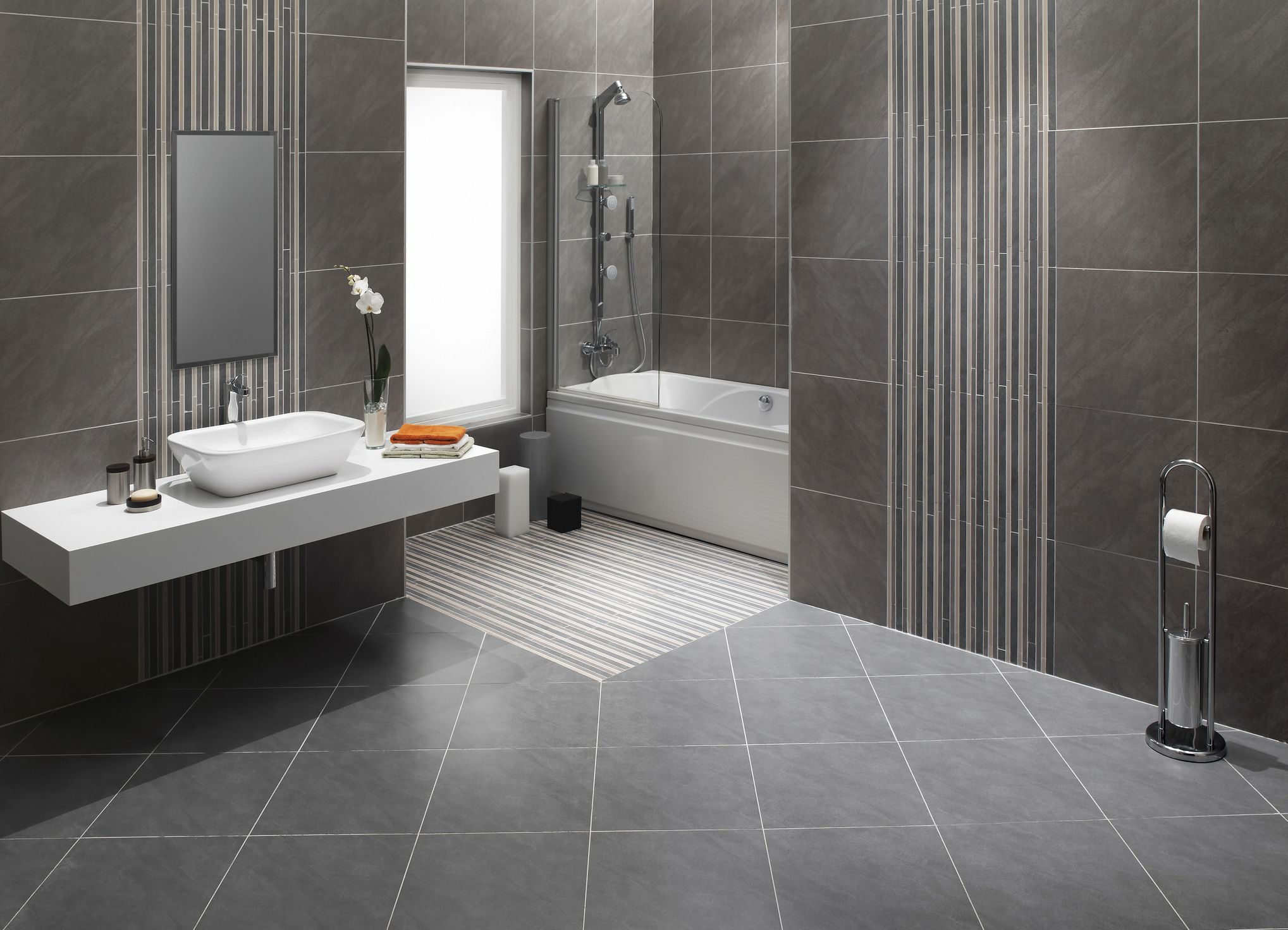 If you are bored with making horizontal and vertical monotonic ceramics, then you can try installing ceramics in a crossed position or making a diagonal. Furthermore, if you use a lot of patterns and play with colors and patterns, it will make the room more lively.
Big Scale of Lightning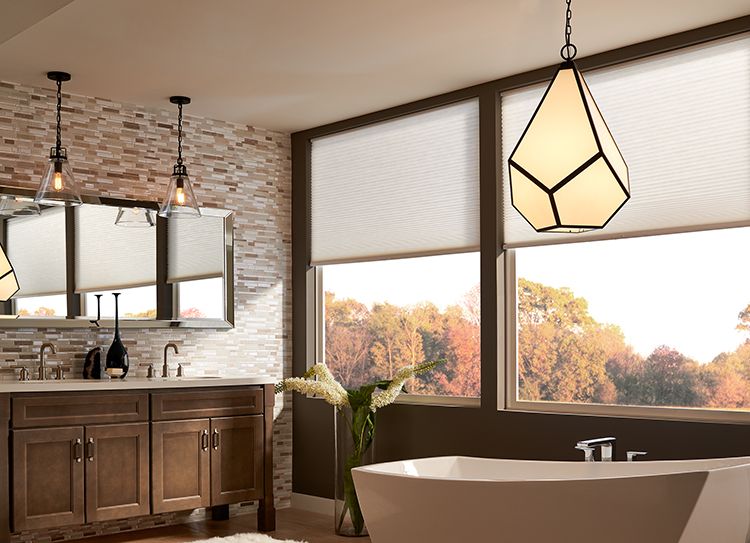 This can have a large overhead impact, but it won't take up any physical space in the room, Remember, space is your biggest luxury.
Use Plant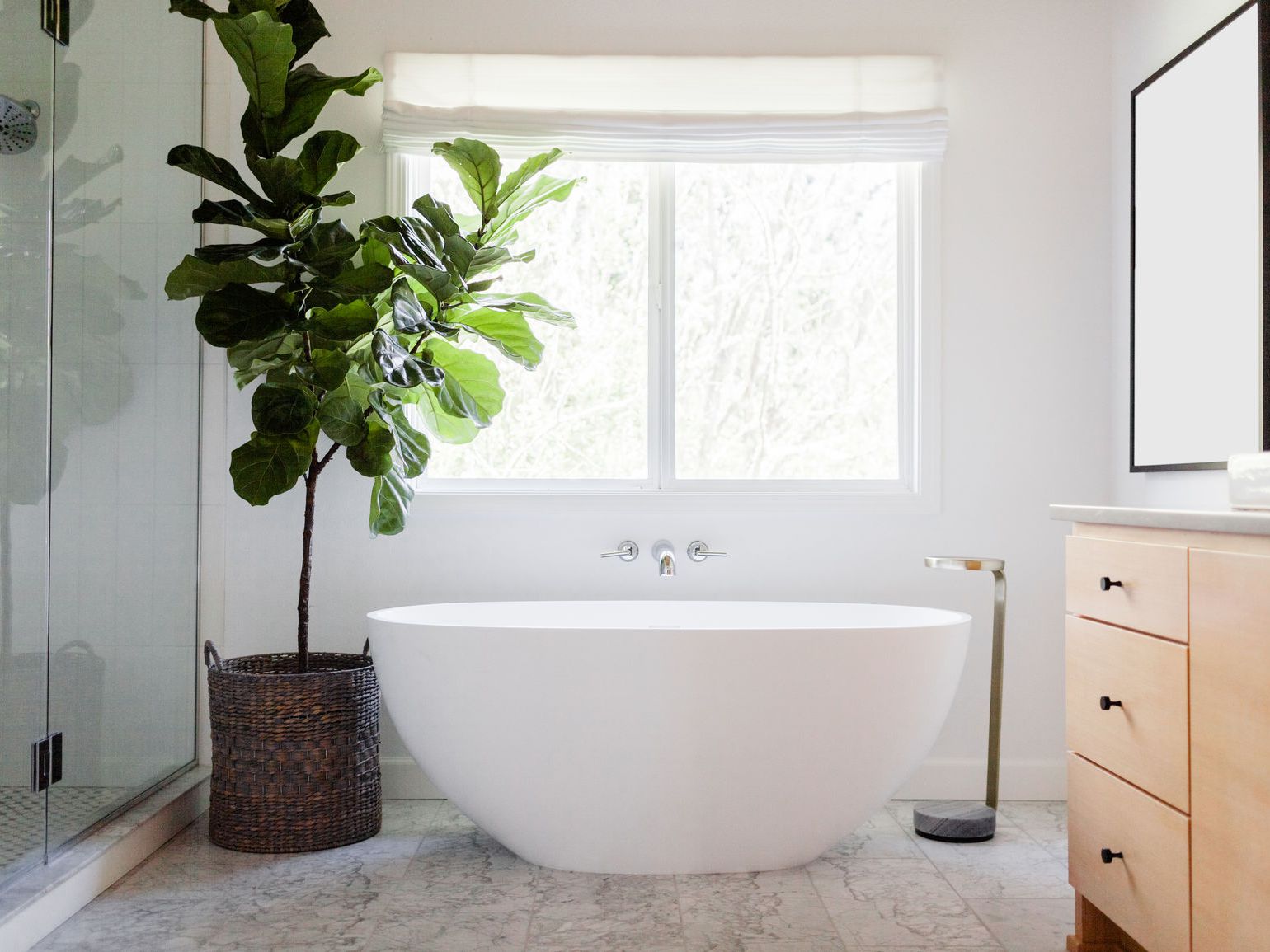 We know what you're thinking: The bathroom might seem like the last place you'd want to store a living thing. But some plants actually thrive in the bathroom. Try aloe vera, Boston ferns, and even orchids.
The presence of plants makes the bathroom feel fresh and would affect the comfort of the bathroom. For bathrooms with simple decorations, plants make the bathroom look sweet.
Use Elegant Container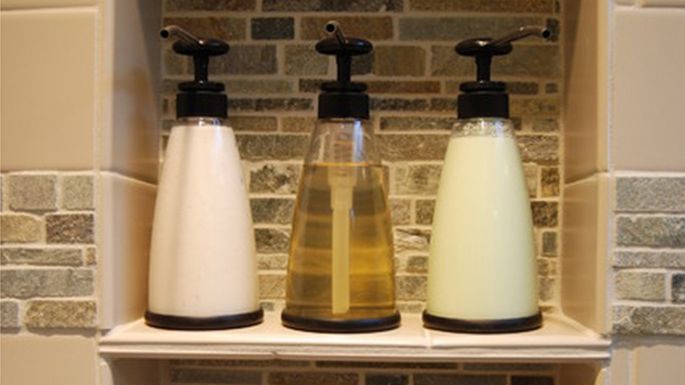 Make the room look attractive, some decoration is very necessary. In the bathroom, bottles can be used as a bathroom decoration. Placing soap, shampoo and other liquids in special containers gives a neat impression to your bathroom. Placing these bottles on a floating shelf makes these items displayed well.
Pay Attention to the Towel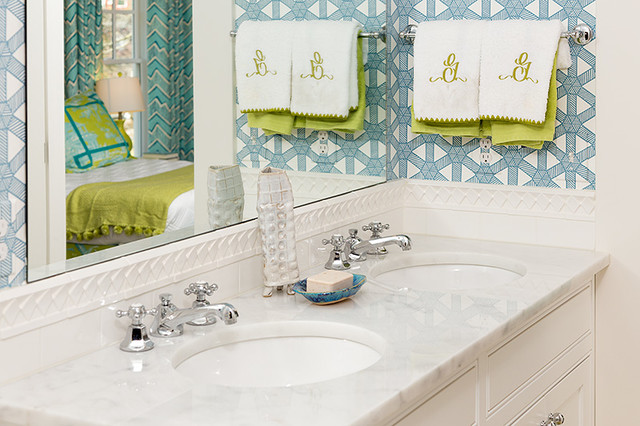 Use towels with high quality, towel details with ornaments or certain accents can give a classy impression. Same with the bottles above, so towels can be seen in the bathroom, of course, needed a place to display these towels. The wall is the right medium to use.
Little Touch of Gold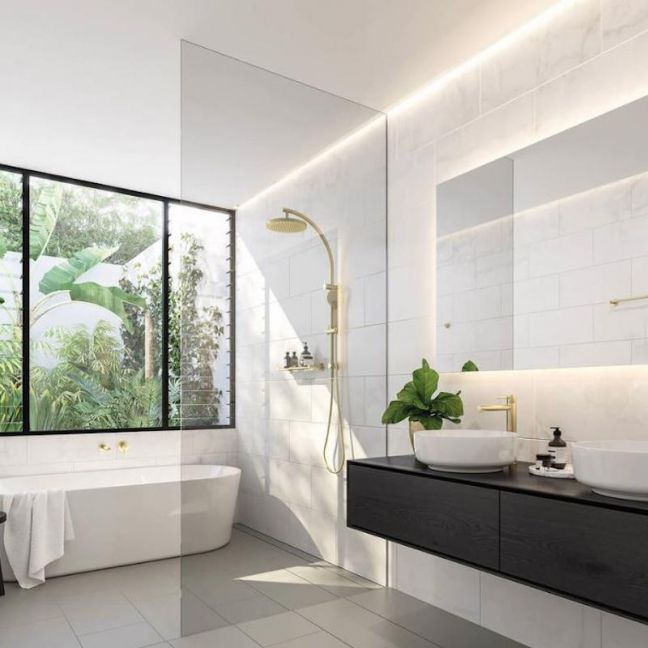 The gold color has indeed become a common alternative in bringing elegant and expensive shades into the room. Having furnitures with a gold accent gives the impression of luxury, you can give a touch of this color in several places, such as water taps, door handles or mirror frames.
Mirror Frame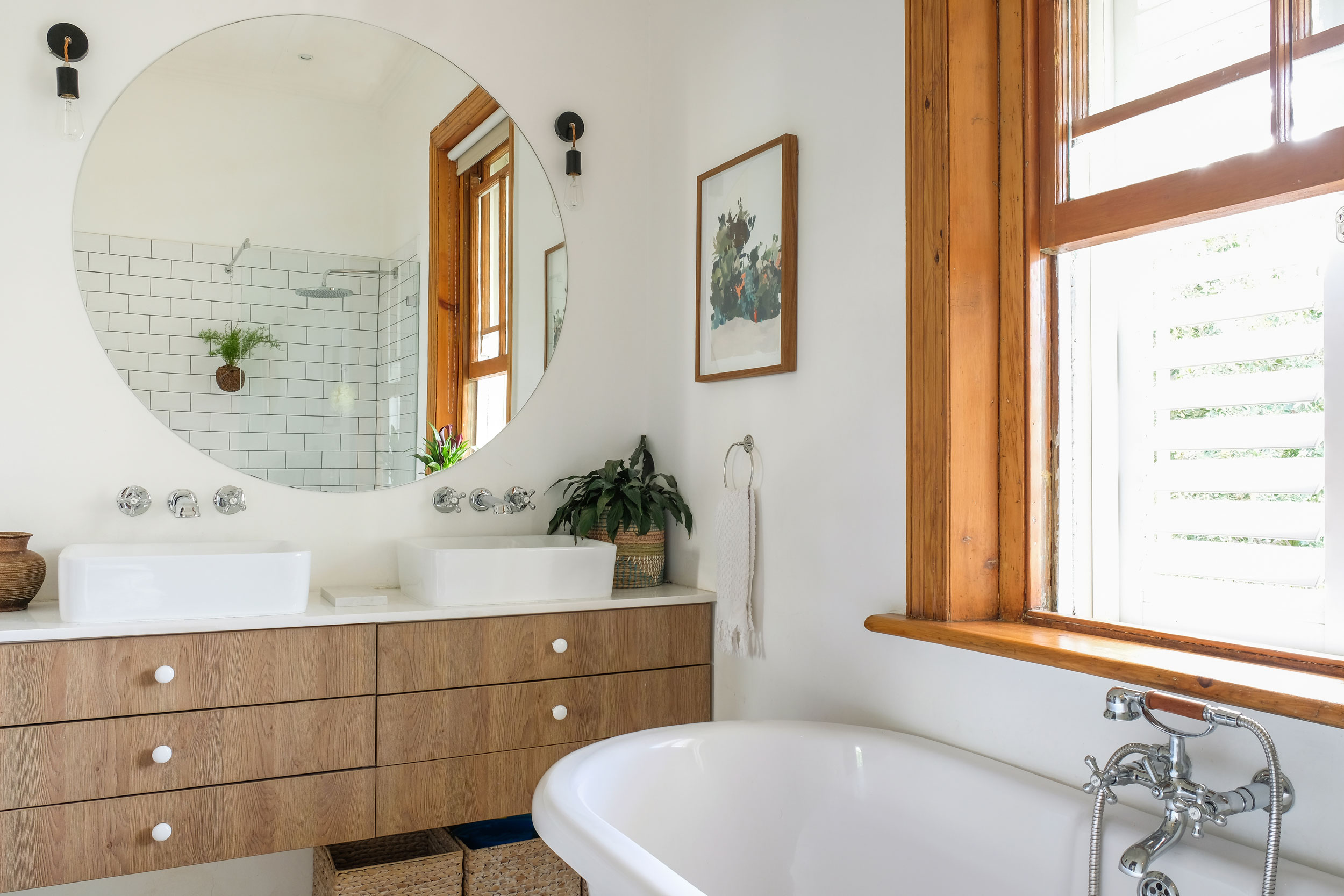 To enhance the look of your bathroom, choose mirrors with interesting or unique shapes or touches such as ornaments or unique wooden frames.
The size can be adjusted to the style you are wearing, using a large mirror that provides very good visuals. The use of a large mirror makes the bathroom look more spacious. The lights will shine and look shiny in the mirror, making the bathroom look so elegant.
Hanging Some Art? Why Not
Artwork is another luxury wall decor choice. A small bathroom makes the artwork more dominating. Great art will do wonders for that space too.
This also serves to fill the empty space with visuals.
However, make sure the pieces are framed appropriately to keep out steam and moisture damage.