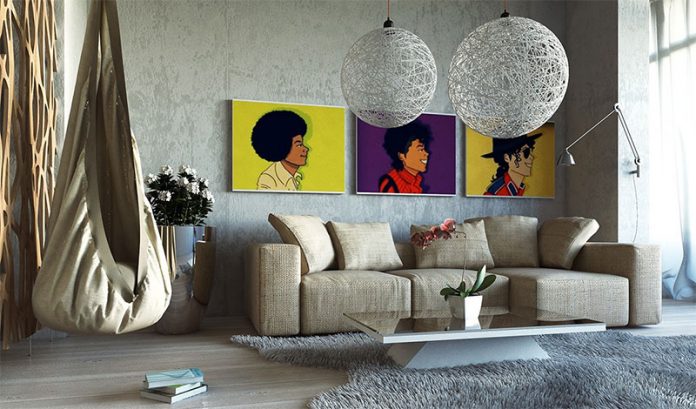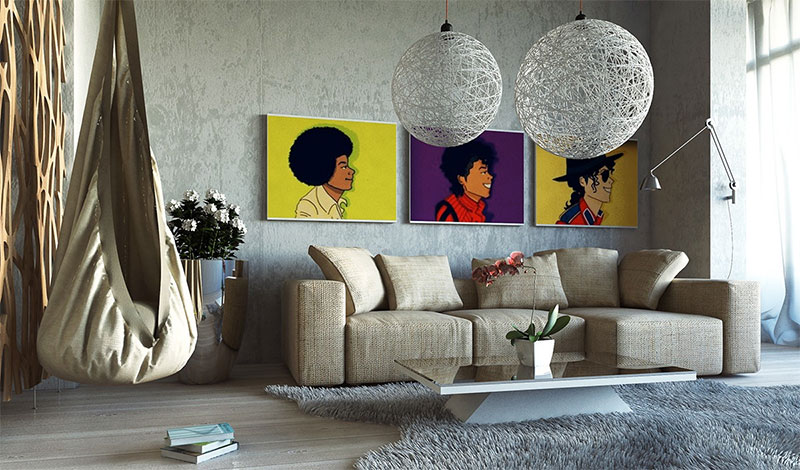 Roohome.com – For those of you who like art, it is not bad to bring elements of art into your residence. Instead, this will make your home look more valuable and attractive.
The presence of elements of art as home decor will make your house look different. Some of the colors used can make the room look bright and colorful without worrying about looking tacky.
So, for those of you who are interested, here the Living Art Gallery Ideas in Making The House Look Interesting. So, let's check it out!
Art in The Stairwell
Have a talent for painting? It would be very unfortunate if the results of your work put in one room. Use the results of your painting as home decoration.
Beautiful paintings on stairwells are the right idea to be applied to the house. It will look much more interesting if the stairwell is visible from the living room.
The framed painting makes it look much neater and more organized. Make one side of a house full of neat and classy art.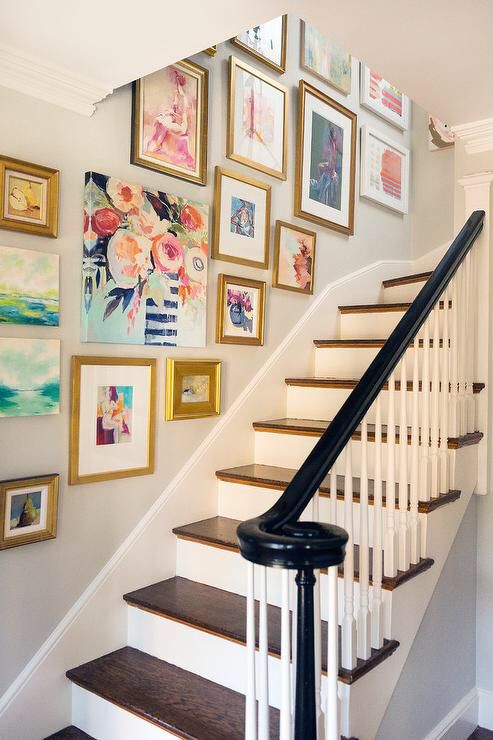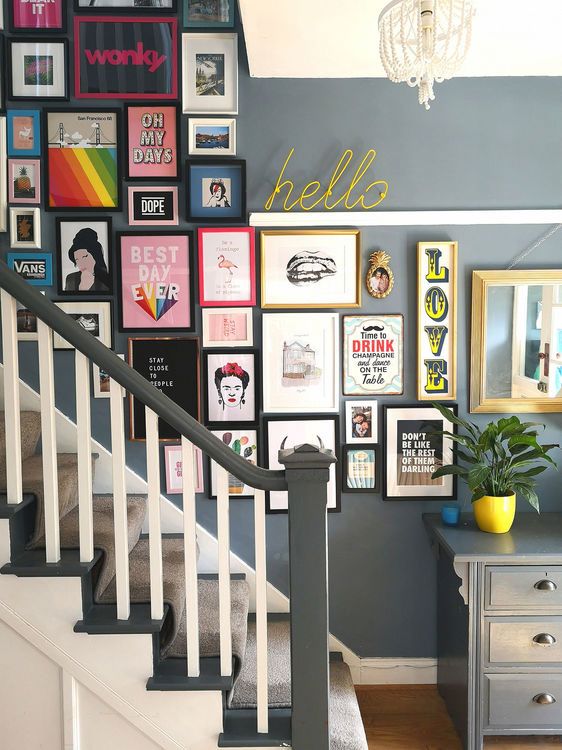 For paintings with bright colors, white is the right color for the wall's base color. White makes the walls look bright.
The gray color as the base color of the wall also looks sweeter. It's not as bright as white because gray tones seem to absorb light that hits the wall surface. Instead this will make the paintings stand out. So, have you decided which one to choose?
Fresh Art Living Room Ideas
Not merely bringing elements of art into the room will look attractive, different, and colorful. You can also create fresh nuances and look in the art living room in your home.
The use of neutral colors becomes the main stage. White, gray, and black colors bring a natural feel into the room and of course make the room look bright and fresh.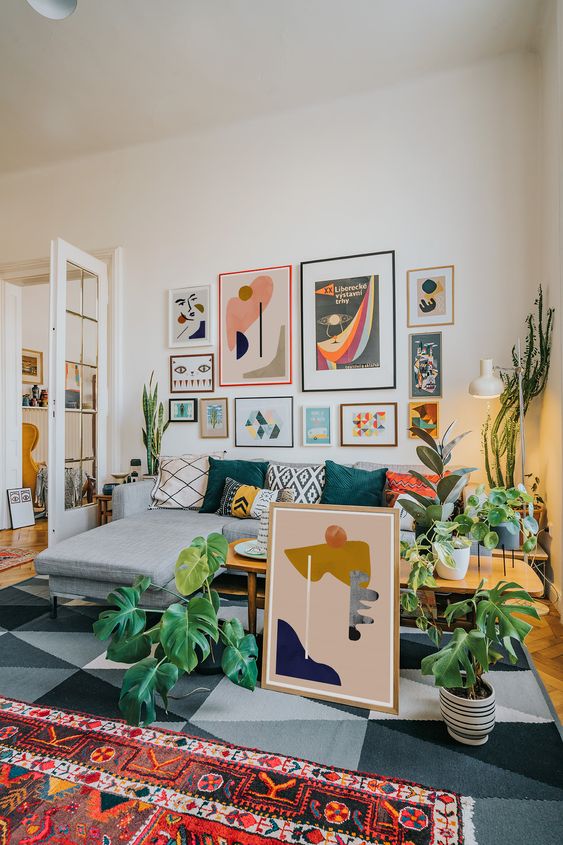 Display art that is simple and attractive comes to the use of paintings of different sizes. Large paintings in the middle of small paintings make it look neat.
The presence of several plants reinforces the nuances of nature into the living room making this art room look much fresher. The green color in plants also functions to make us feel relax. With this, the living room not only looks artsy and attractive but will also feel comfortable.
Attractive Art Bedroom Idea
Bringing elements of art into the room is not necessarily a painting. There are lots of works of art that you can use, such as sculptures, antiques, etc.
As in the picture below, there is hand-carved wood. However, this can not only be used as room decoration in presenting elements of art but can also be used as a seat in the bedroom.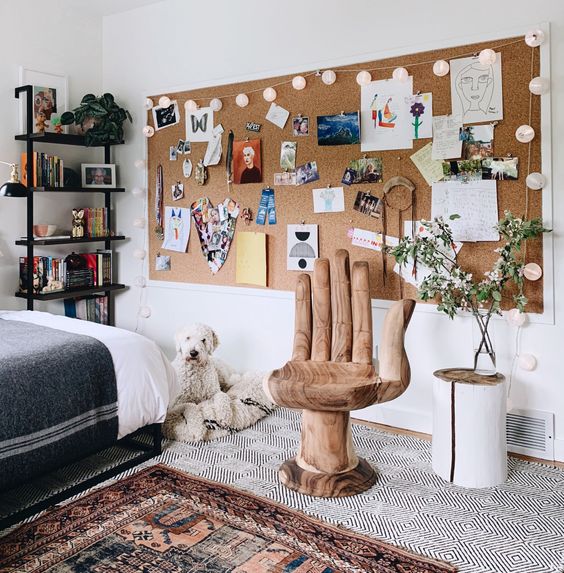 For those of you who like photography, you can also print your photos then hang or stick them on the bedroom wall. Aesthetic images will bring elements of art into your bedroom. Some decorations with beautiful writing will make it look much more attractive. With this, you have created a private exhibition for yourself.