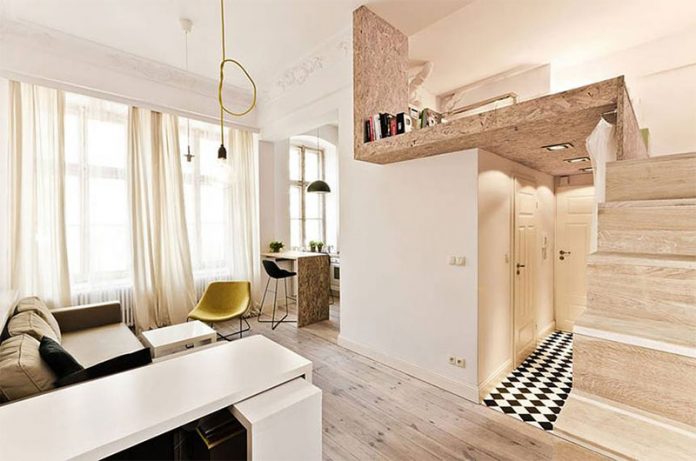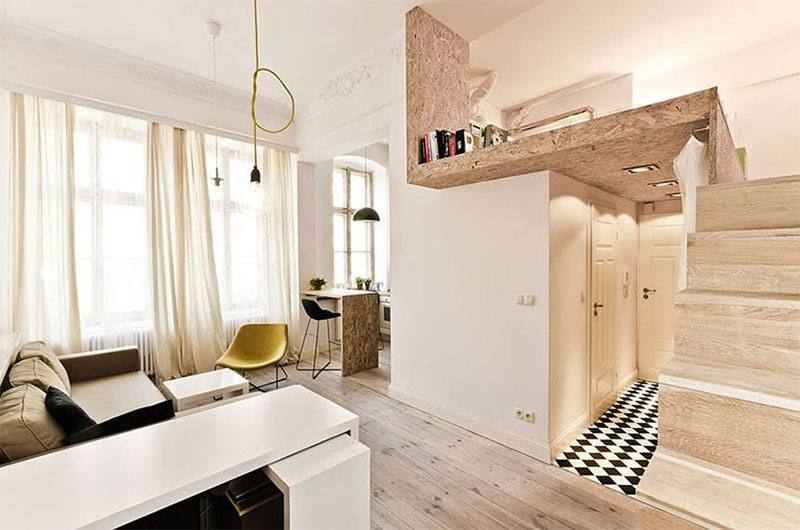 Roohome.com – Complete facilities and a practical place make the apartment a desirable dwelling. Several sizes of apartments offered to make people more interested in making this a place to live.
For those of you who live alone, a studio type apartment or often referred to as a small apartment is a right place to live. However, small apartments often feel cramped and make us uncomfortable. Mistake decoration or furniture placement is one factor that makes this place uncomfortable.
For those of you who want to make your small apartment feel more spacious and comfortable, here we have provided great ideas about How to Utilize The Space in A Small Apartment. So, let's check it out!
Make A Private Room with Loft Space
Loft Space is the right idea to apply to a small apartment. Loft space can also be used to create a private room in your apartment. Making loft space as a bedroom is the best idea for creating comfort in an apartment.
In this way, you can decorate your bathroom as you want without worrying will take up any space in the apartment so that the apartment will be attractive and beautiful.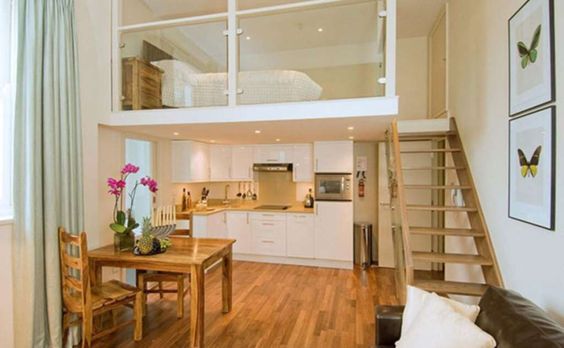 Small Kitchen Cabinet
The kitchen becomes an important place and must exist in every place to live. But how to create a comfortable kitchen in a small apartment?
When you decide to make a loft in an apartment, you can use the bottom of the loft as another room, such as a minimalist kitchen. Small cabinet is the most suitable way to make a small kitchen become practical. You can use this as a dining table in the kitchen.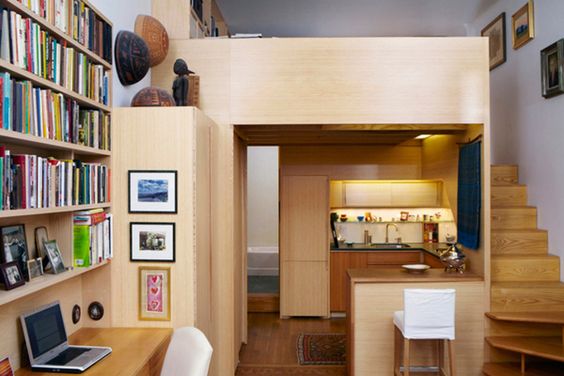 Right Divider for Small Apartment
Creating a small room in a small apartment is not impossible. This room can be used as your wardrobe. Surely it will look and seem messy when clothes are clearly displayed on the apartment. With this the right divider room is needed. Using a gypsum wall will only make the apartment look more cramped.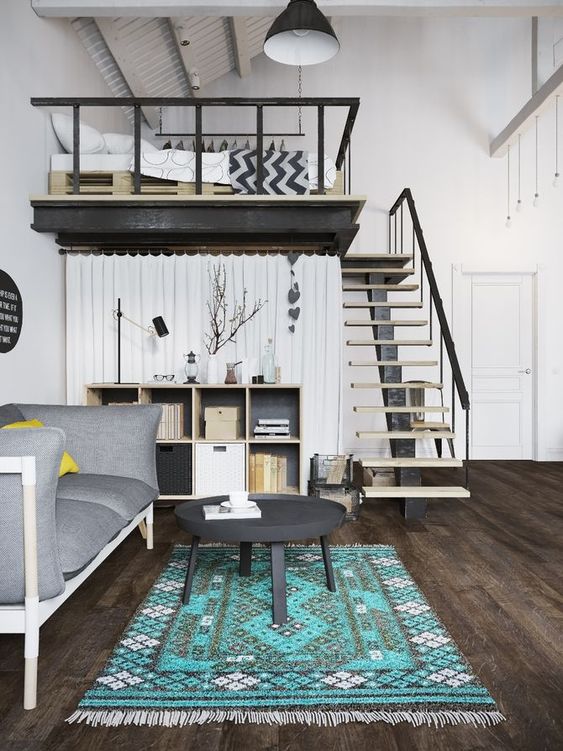 Curtains are the right divider room to use. White curtains will not make your apartment feel cramped. The addition of an open shelf to the living room apartment helps the appearance of this residence to look attractive. Some interesting displays can be placed on this shelf.
The use of carpet in a room can make one room look separate from the other room even though there are no walls or other boundaries between the two rooms. So that carpet is the right item to use as a divider room.
Utilizing Loft Stairs as A Storage Place
Will need more space to use the cupboard or open shelf into the apartment. With this, utilizing the side of the stairs as a storage area is an easy way to make a small apartment feel more spacious. You can put some shoes and clothes here so that the apartment will look neat.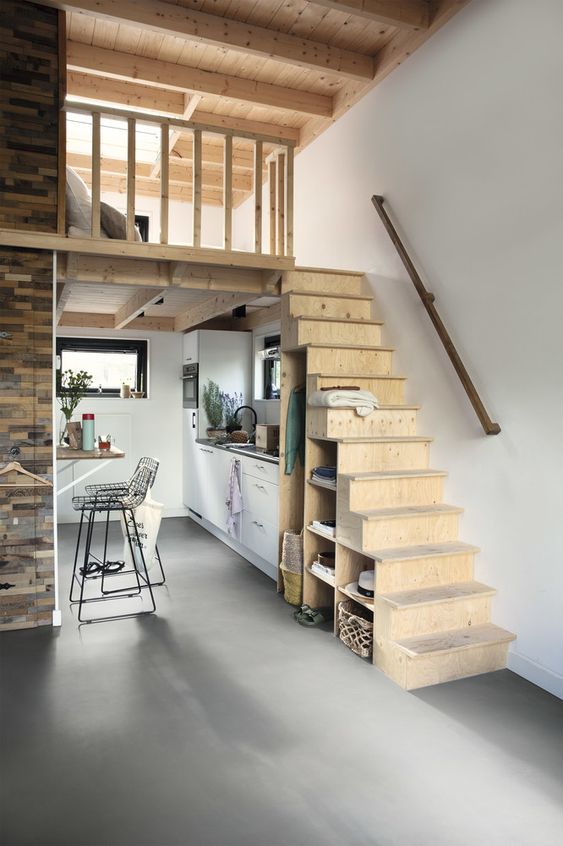 Conclusion
The apartment is indeed the right housing to live in, but that does not mean we can decorate it carelessly. Apartment comfort becomes an important thing that must be considered. With the ideas and tips above, you will get a comfortable and beautiful apartment. So what are you waiting for?